31 DIY Gift Ideas – Just Because
Please note that this post contains affiliate links. As an Amazon Associate, Rewards Style influencer and Jane Influencer, we earn from qualifying purchases and any sales made through such links will reward us a small commission – at no extra cost for you.
Here is our collection of 31 DIY gift ideas, just because we think it's nice to give a gift with a personal touch.
When it comes to gift giving we always try and include something handmade, even if it is only the card or gift wrap. Don't you appreciate when you receive a gift knowing that the gift-giver personally made it? Whether it is a painted box, personalized coasters or a delectable treat – we appreciate the extra effort and sentiment of the gift. We have collected 31 DIY gift ideas, just because we want to help you with your creative gift-giving and gift-making.
Valentine's Day is this week. You might be interested in making some of these for your family, friends and loved one.
Easy to Do
Bees are beautiful. Here we have showcased them in two very different projects.
Candles are so versatile, especially when you make them yourself. In the past we have created candles in copper mugs, tin cans, mason jars and vintage teacups.
Painted and Distressed Mason Jars
Take a simple mason jar to the next level. Adding chalk paint gives you endless color opportunities. You can make groupings in pastels colors, bright and bold or to match a friends home decor.
We promise that you do not need to be an artist to start doing watercolor. Here we give you the full tutorial to get you started.
How about making a dear one a gratitude journal? Better yet, fill out the first page with a dedication, letting them know why you are so grateful to have them in your life!
Easily Turn Photographs into Watercolor Paintings
If you don't want to do the watercolor yourself, you can let your computer and an app do it for you. Here's how:
If you make a friend a gift for their home, we love chalk painted book covers for a number of reasons. The books are usually free, again the paint is in limitless colors and it is a very quick project. Also you can further personalize this gift by painting a message or quote on the spines.
How to Decoupage with Paper Napkins and Make a Tray Look Fabulous!
Trays are so versatile in home decor. Add one to the coffee table, dining table or bathroom. Or think of how wonderful it would be to be served breakfast in bed with a custom handmade tray.
How to Add Wax Paper Graphics to a Lazy Susan
Easy DIY Pedestal Tray from a Cutting Board
DIY Tray from a Repurposed Cabinet Door
Painted Thrift Store Frame with Printable
Let the Pampering begin
Homemade Coconut and Orange Body Scrub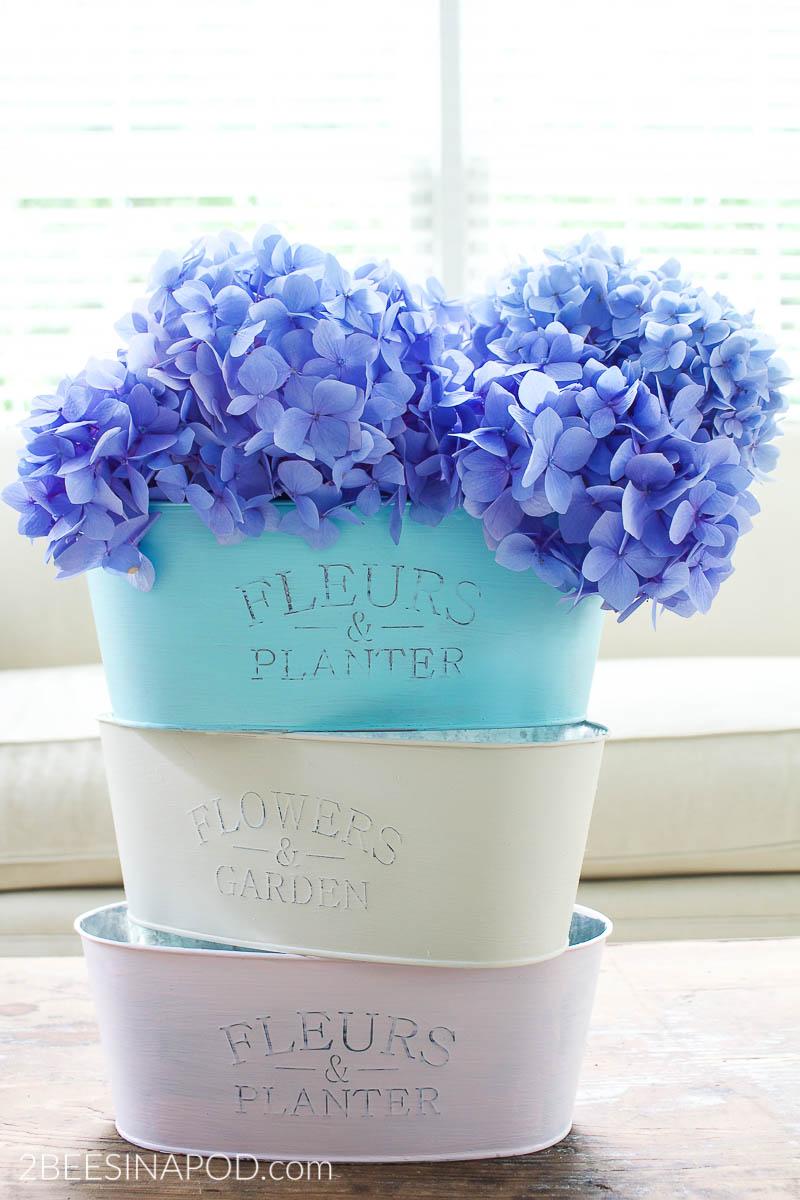 Gifts for the Gardener
Vintage Tea Tin Succulent Planter

DIY Etched Water Bottle for Plants
How to Make a Sign With Iron-On Graphics
Farmhouse Canvas Art from a Tea Towel
Food is always a great idea!
Mom's Delicious Blueberry Muffins
Wow that is a long list! We hope that you have been inspired by our list of 31 DIY gift ideas and can't wait to hear what your favorite are!
Don't Forget to Pin this to your favorite Pinterest Board!