Favorite Summer Decor and Projects
Please note that this post contains affiliate links. As an Amazon Associate, Rewards Style influencer and Jane Influencer, we earn from qualifying purchases and any sales made through such links will reward us a small commission – at no extra cost for you.
Before we go full-blown pumpkins, gourds, PSLs, flannel and boots – we are sharing our favorite summer decor and projects – taking a look back.
As we've said before…we get it. Some of you aren't ready to embrace fall, just yet. Others have already put out their pumpkins, wrapped a scarf around their neck and lit a hello fall candle. We thought that we would share our favorite summer decor and projects. It's fun taking a look back!
Decoupage Oyster Shell Trinket Dish
This is one of our most popular posts. Decoupage projects are some of our most favorite, because of how easy and versatile they are. All you need is some ModPodge and pretty paper napkins! Make a decoupage oyster shell trinket dish in any style that you want!
How to Clean Seashells After Your Beach Trip
Speaking of shells…more than likely if you have recently visited the beach, you have collected some seashells. Sometimes these treasures need a good cleaning once you get them home. Here is our tried and true method for cleaning seashells.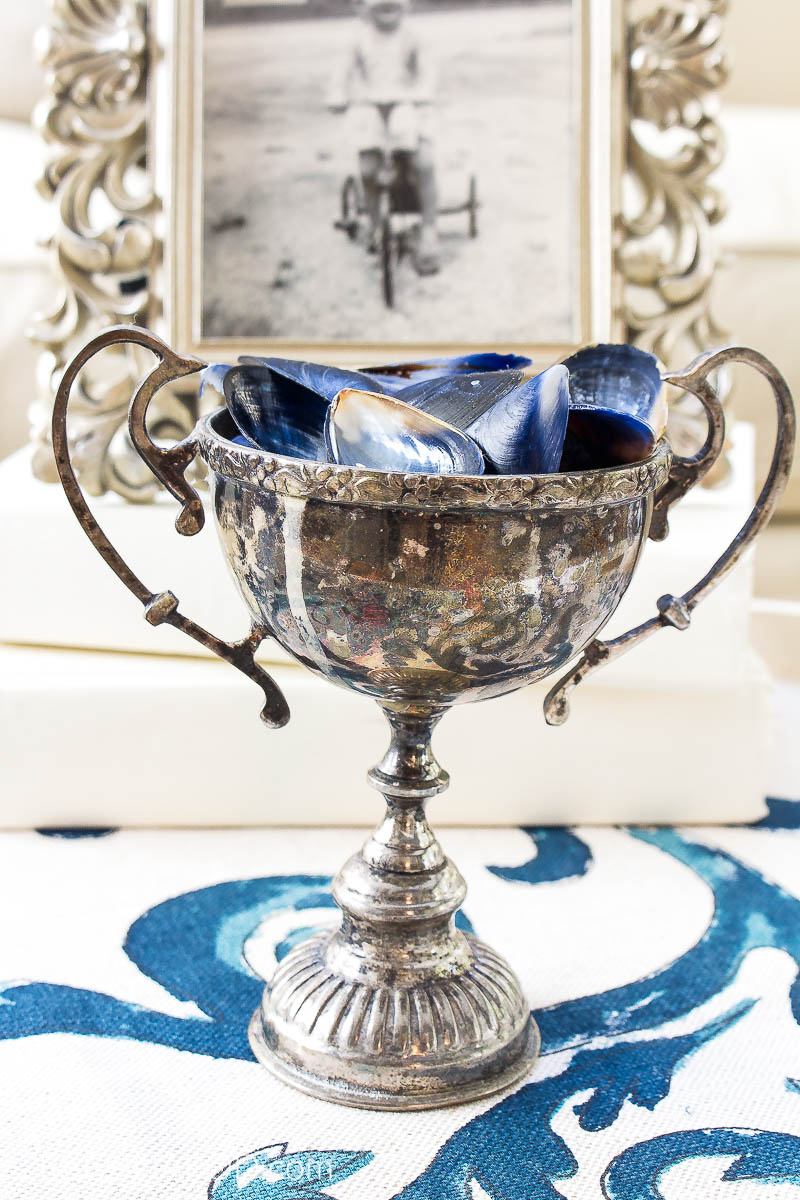 Vacation Memory Map Wreath
The possibilities for a vacation memory map wreath are endless. Your can make one for:
10 Ways to Add Coastal Style to Your Home
You don't need to live on the beach to have coastal style in your home. Here at 10 stylish ways to get the look in your home!
Ultimate Summer Bucket List 2021
How did y'all make out on the ultimate summer bucket list 2021? We have checked off almost everything on the list. Full disclosure…"learn a new language" isn't happening. LOL
Summer Lemon Inspired Mantel
Late Summer Family Room Decor
Rope Wrapped Candle Holder
Tomato Tart with Mozzarella and Parmesan
The summer heat and rain have lead to a bumper crop of delicious tomatoes. Our tomato tart is a perfect recipe to try!
Rosemary Lemon Kitchen Soap
There is something magical when you add rosemary and lemon together. The fragrance is so fresh and clean. Rosemary lemon kitchen soap is perfection!
We hope that you enjoyed taking a look back at Favorite Summer Decor and Projects! Which one is your favorite?
Don't forget to Pin this to your favorite Pinterest board!