Vacation Memory Map Wreath
Please note that this post contains affiliate links. As an Amazon Associate, Rewards Style influencer and Jane Influencer, we earn from qualifying purchases and any sales made through such links will reward us a small commission – at no extra cost for you.
Vacation Memory Map Wreath
Have you done any traveling this summer? Hopefully, you and your loved ones have been able to create some wonderful memories. Making this vacation memory map wreath is a perfect way to commemorate a great trip.
Welcome to our monthly installment of Thrifty Style Team! This is the place where we get together with our talented and creative blogger friends every month. We each makeover, repurpose or transform something from our homes or thrift stores. This month we offer our fun and easy-to-make vacation memory map wreath. Click here to see all of our other Thrifty Style Team projects!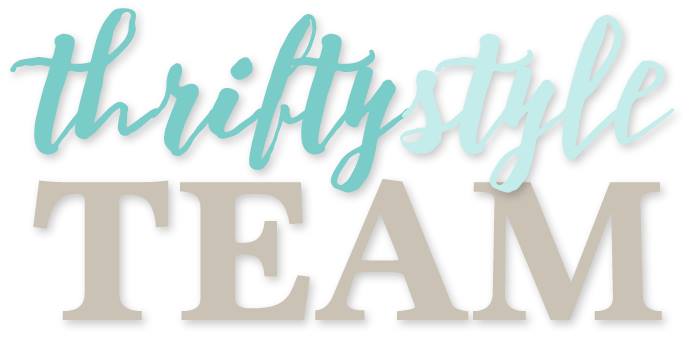 This post was inspired by my bestie, Bambi. Several years ago, I made a book page magnolia wreath. She took this project one step further and created a map wreath of Florida, our home state.
Currently, I do not have any summer travel plans. I decided to create a vacation memory map wreath from one of my most favorite vacations ever, Italy. One of my most cherished memories was visiting the town of Bari, where Honey Bee's maternal grandfather was born. Other memories include wineries, cooking class, food, cheese, wine, historic sites and so much more!
It occurred to me while I created this post, we don't use paper maps anymore. We rely on phone apps and Siri to safely get us where we need to go. I have fond memories of the glove compartment of my parents car being stuffed with large paper maps. Every vacation or road trip, my dad would be at the wheel of the car – while mom would have the map spread wide open trying to determine our best route.
Where can I get a paper map
If you need a map for this project, here are a few suggestions.
your parents glove compartment LOL
your own stash from past travels
State welcome centers typically offer free maps
friends and neighbors
thrift stores
How to Make a Vacation Memory Map Wreath
SUPPLIES
TUTORIAL
Gather the supplies for the wreath
Cut the map or printouts into strips. This part will not be visible from the front. It is best to use map printouts in order to save the maps for the actual wreath.
Cover the wreath form with these strips and adhere with hot glue.
Create a leaf pattern that is about 3 inches tall. This does not need to be perfect. Using card stock or thick paper is best.
Trace this leaf pattern onto your maps. Be sure to showcase city names or favorites places that you visited. You will need approximately 40 leaf cutouts for an 11 inch wreath.
Cut each leaf.
Hot glue them to the wreath form.
*optional* glue a loop of ribbon to the back for hanging.
My map wreath looks so cute hanging in the guest bedroom.
Each time I look at it I'm reminded of this very special trip – the places I visited and the memories that we created.
Map Wreath Ideas
Hometown where you grew up
Home state
National Parks that you have visited
Bucket wish list of places you would like to travel to
Favorite vacation
Beach trip
Hiking trails
Baby's first trip
Memorable life moments – birth, schools, engaged, first home
Mountain trip
Girl's getaway
I'm looking forward to creating more wreaths!
Don't forget to Pin this to your favorite Pinterest Board!
Now, lets see what our fabulous thrifty friends have created this month!