How to Clean Seashells After Your Beach Trip
Please note that this post contains affiliate links. As an Amazon Associate, Rewards Style influencer and Jane Influencer, we earn from qualifying purchases and any sales made through such links will reward us a small commission – at no extra cost for you.
How to clean seashells after your beach trip…don't skip this step.
Look at all of these gorgeous blue seashells! Being an east coast girl, I had never seen blue mussel shells on the beach before. Needless to say…some of these came home with me. I always find it surprising how quickly shells start to have a foul odor. Today I'm going to share with you my method of how to clean seashells.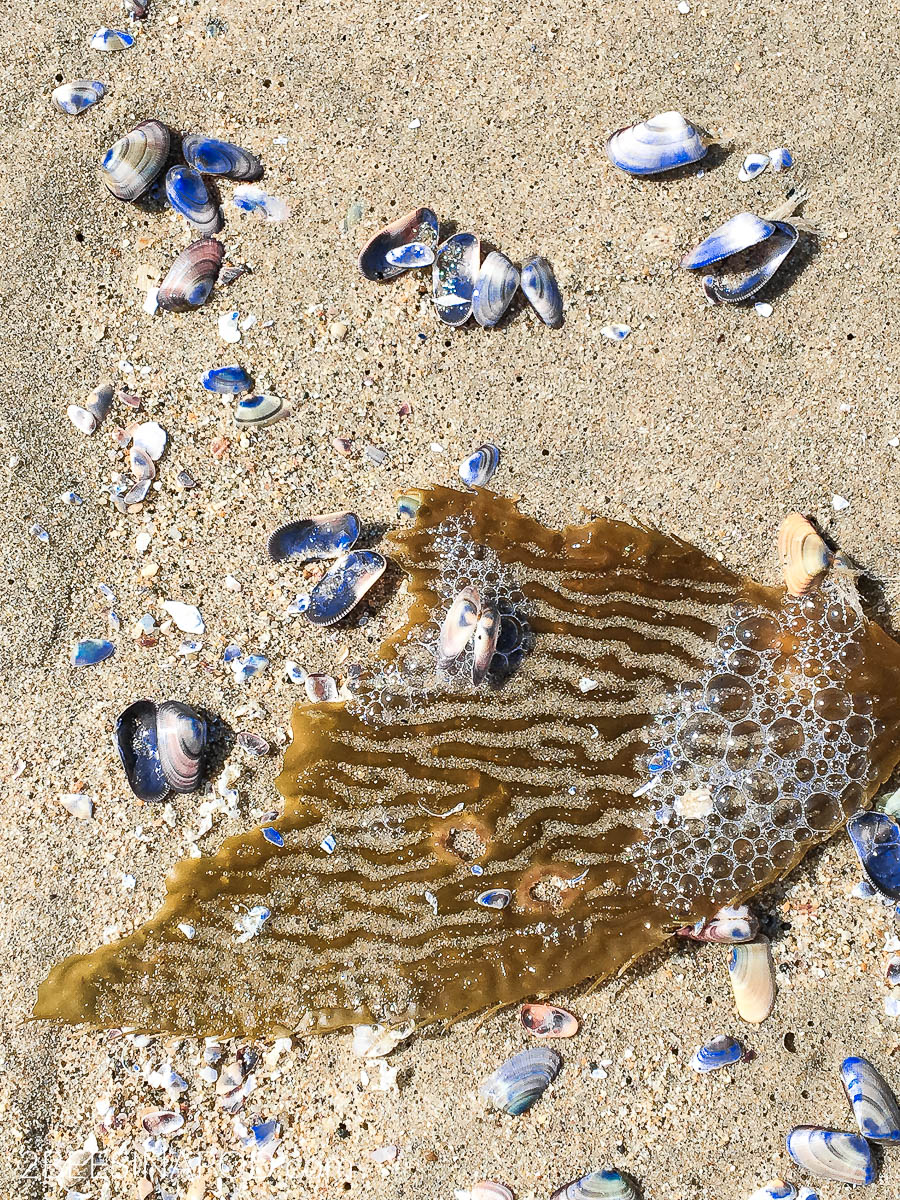 As I stated before in THIS post and THIS one, I love to collect seashells on the beach. The moment my feet hit the sand, it's as if my head is being pulled down by a magnet. Before I know it, a couple of hours have gone by and my hands are full of collected seashells.
Like in this photo below – my hands were already full and I had only been on the beach for about 10 minutes.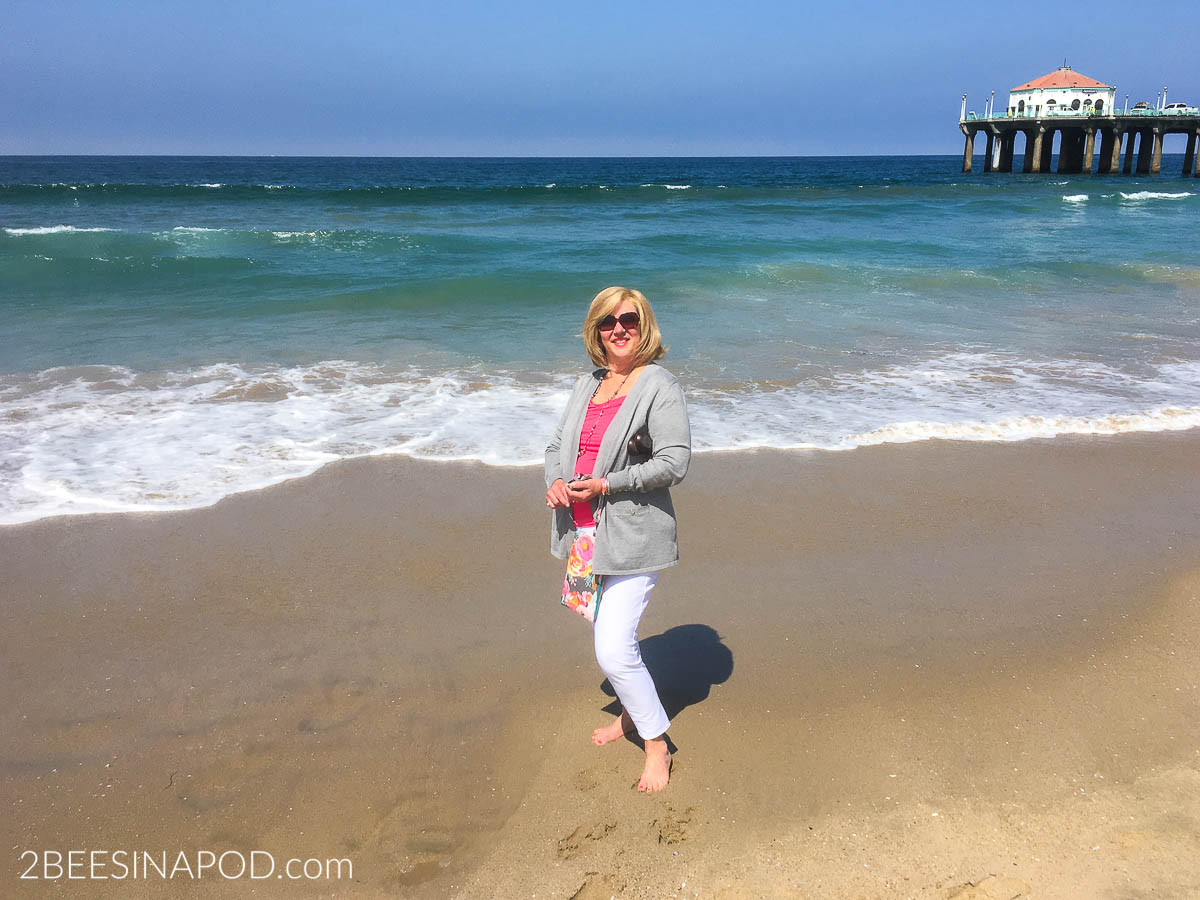 Be a Good Steward
Never, ever do I collect live shells. The ones housing crabs, mussels, conch or other living creatures are left in their natural habitat. I only collect non-living seashells from the beach. But non-living shells house enough things that make it necessary to clean seashells after your beach trip.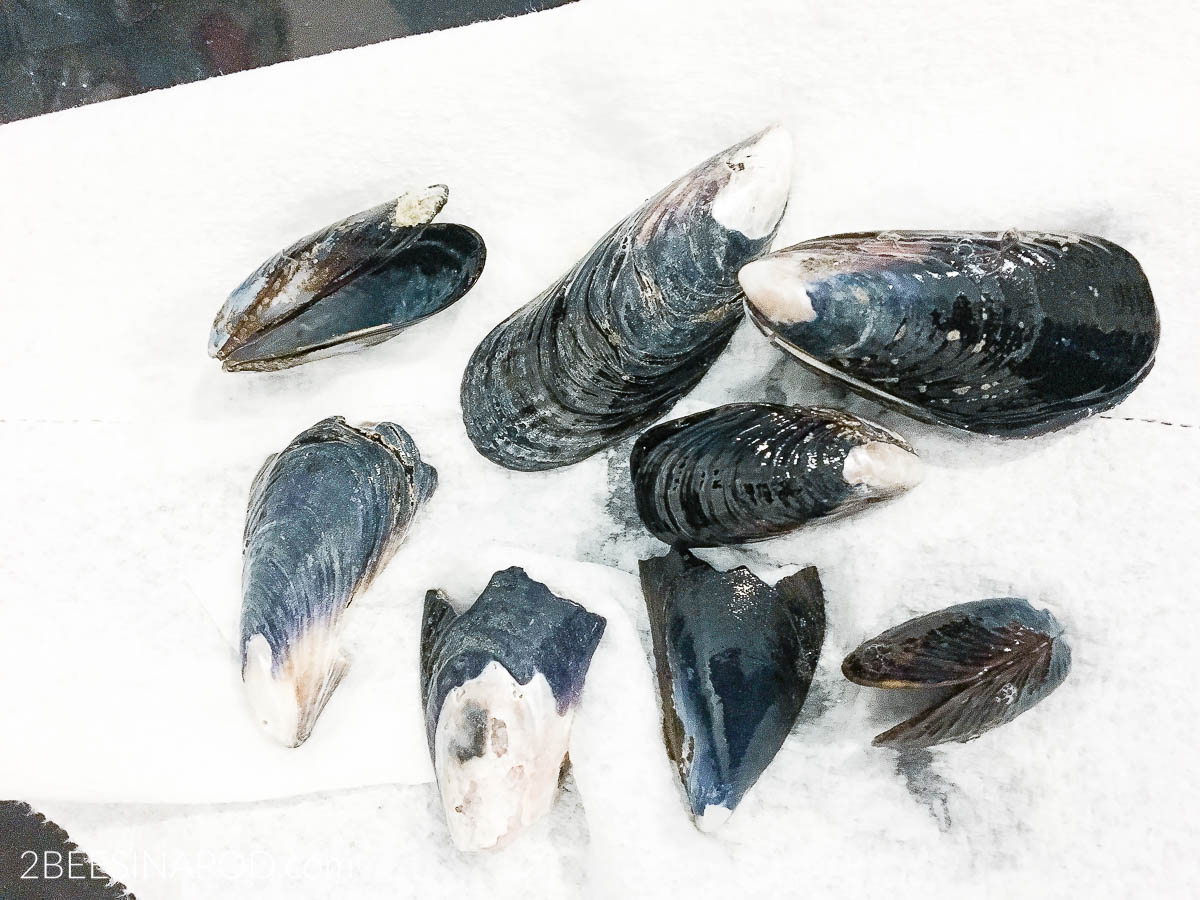 Why do you need to clean seashells?
noun,
 

plural

 

per·i·os·tra·ca

 [per-ee-

os

-tr

uh

-k

uh

] 

/ˌpɛr iˈɒs trə kə/

.
the

 

external,

 

chitinlike

 

covering

 of 

the

 

shell

 of 

certain

 

mollusks

 

that

 

protects

 

the

 

limy

 

portion

 

from

 

acids.
The periostracum is the flaky, leathery covering that coats most seashells. Every nook, cranny and ridge of the shell can hold bacteria, algae and more. After collecting shells it is most important to clean them straightaway before they begin to smell. Trust me – it doesn't take long for the smelly-factor to start either!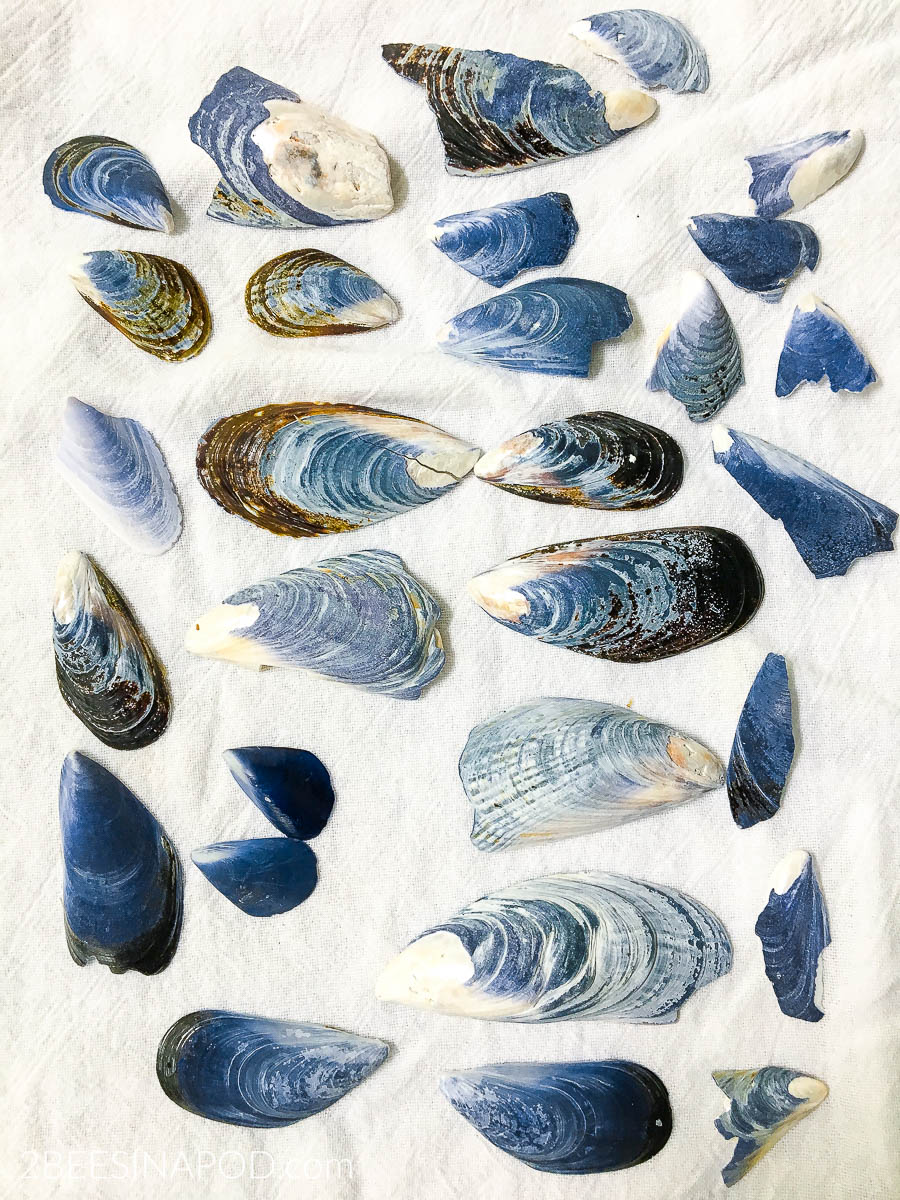 Supplies:
Bleach
Water
Glass or plastic bowl
Old toothbrush or small brush
Dish soap
Paper Towels
How to Clean Seashells:
In a glass or plastic container, mix equal parts bleach and water. I used 1 cup of each.
Add seashells
Let soak for 1 hour
Remove 1 shell from the bleach mixture and attempt to clean. If it cleans easily – move onto the next step. If the shell is not clean, return it to the bowl with the other shells and soak 1/2 hour longer.
Discard the bleach-water mixture. Rinse and wash shells thoroughly in hot soapy water while scrubbing with the old toothbrush. Be sure to remove all dirt, grit, etc. especially from crevices.
Rinse and wash again in hot soapy water to be sure all of the bleach, dirt and grit are removed.
Let air-dry on paper towels.
When shells are completely dry, buff with a small amount of mineral oil.
Display shells in a dish, tray or container.
This photo clearly depicts the difference between an uncleaned and clean shell.
Some people warn against bleaching because the shell might absorb the smell and that can't be gotten rid of. Also, it can ruin the color. So, if you are bleaching your shells, don't leave them in the solution too long. Personally, I have never had this issue and I have been using this seashell cleaning method for decades.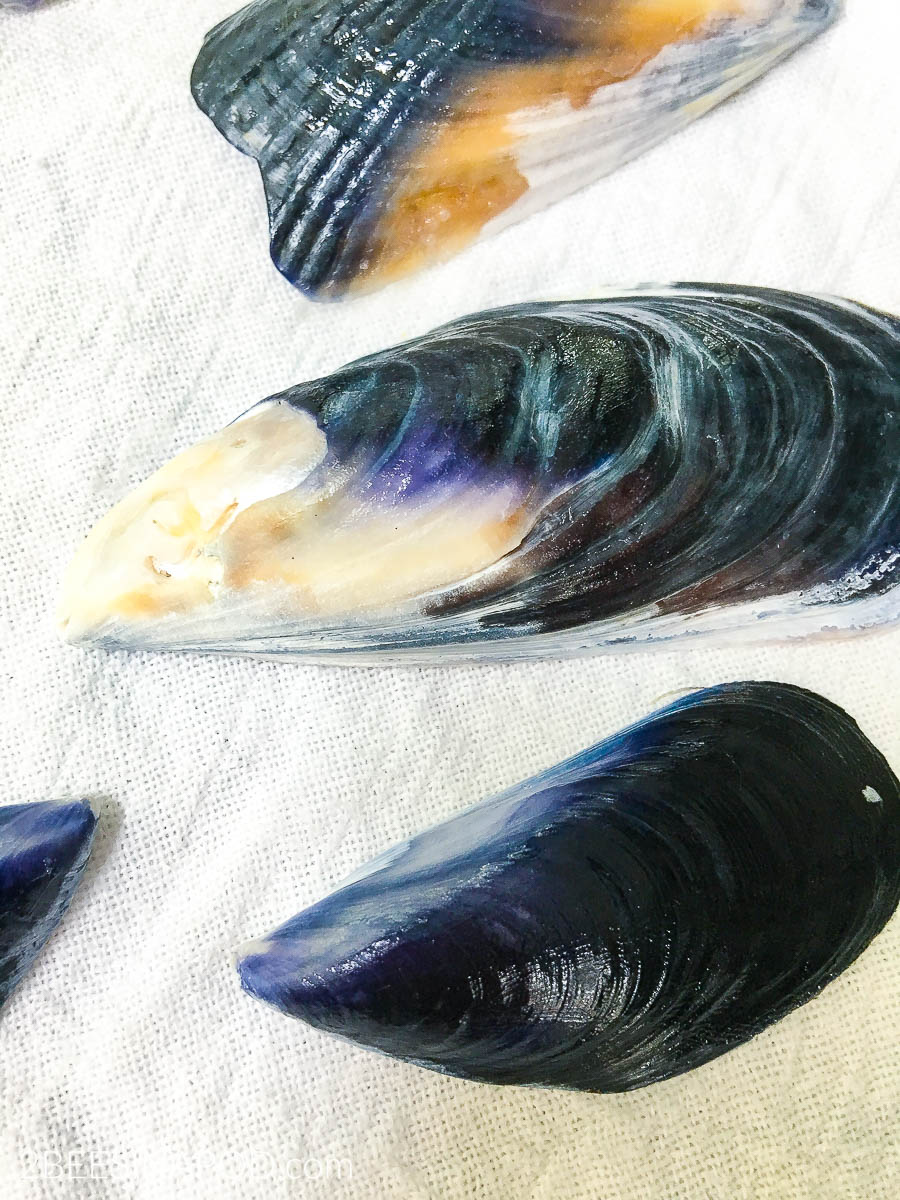 Don't worry – the shells are only this shiny after first applying the mineral oil.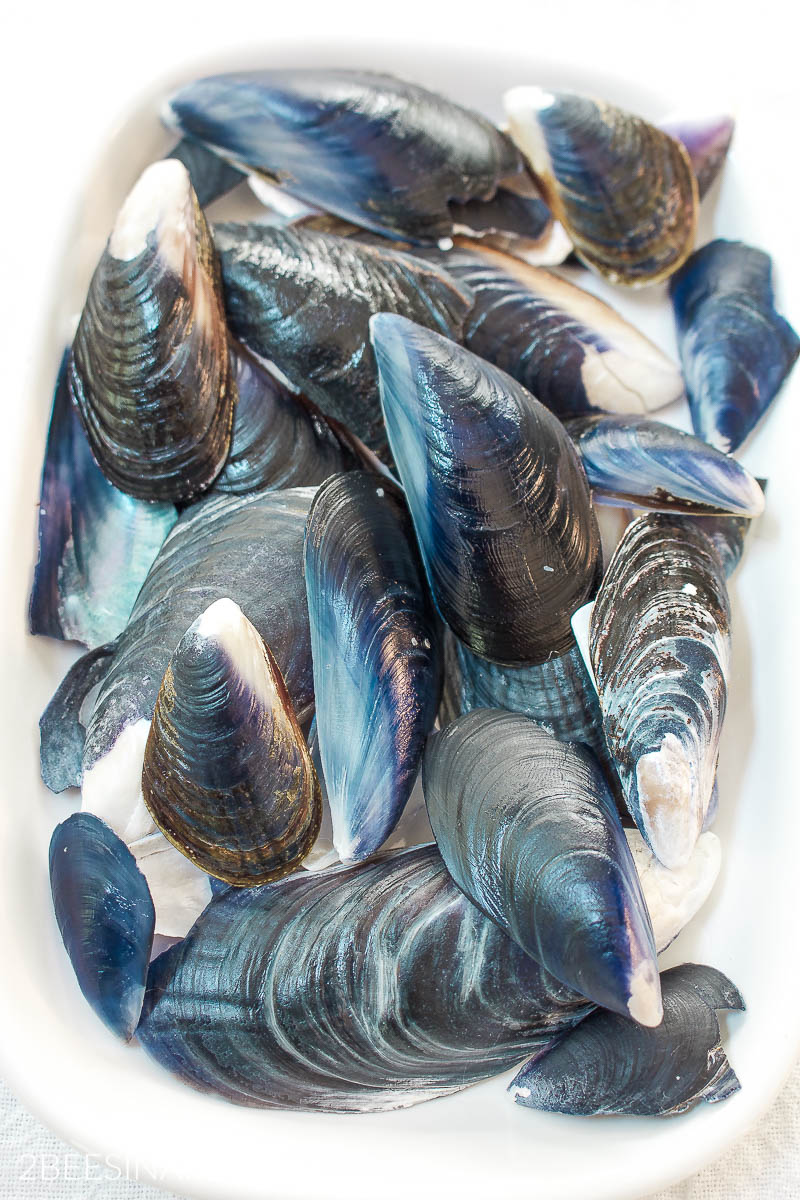 I love displaying my blue shells in this vintage silver sugar bowl.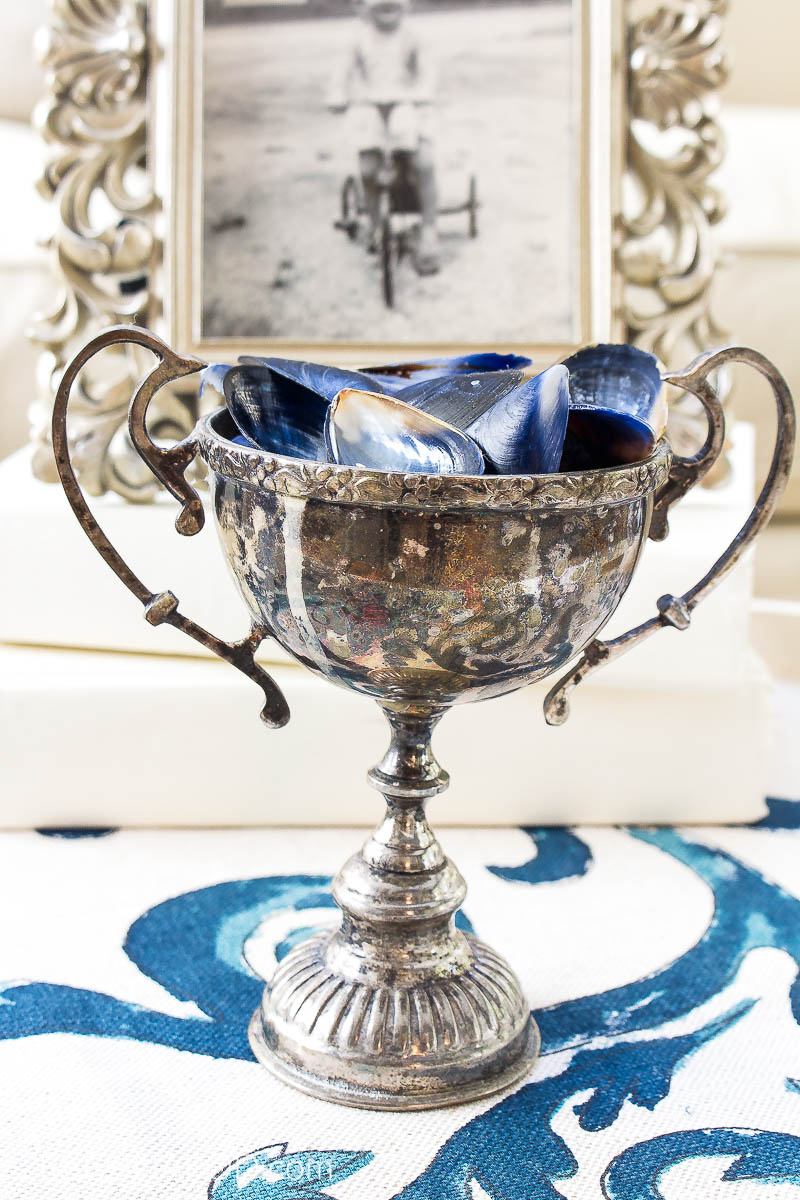 Aren't they gorgeous?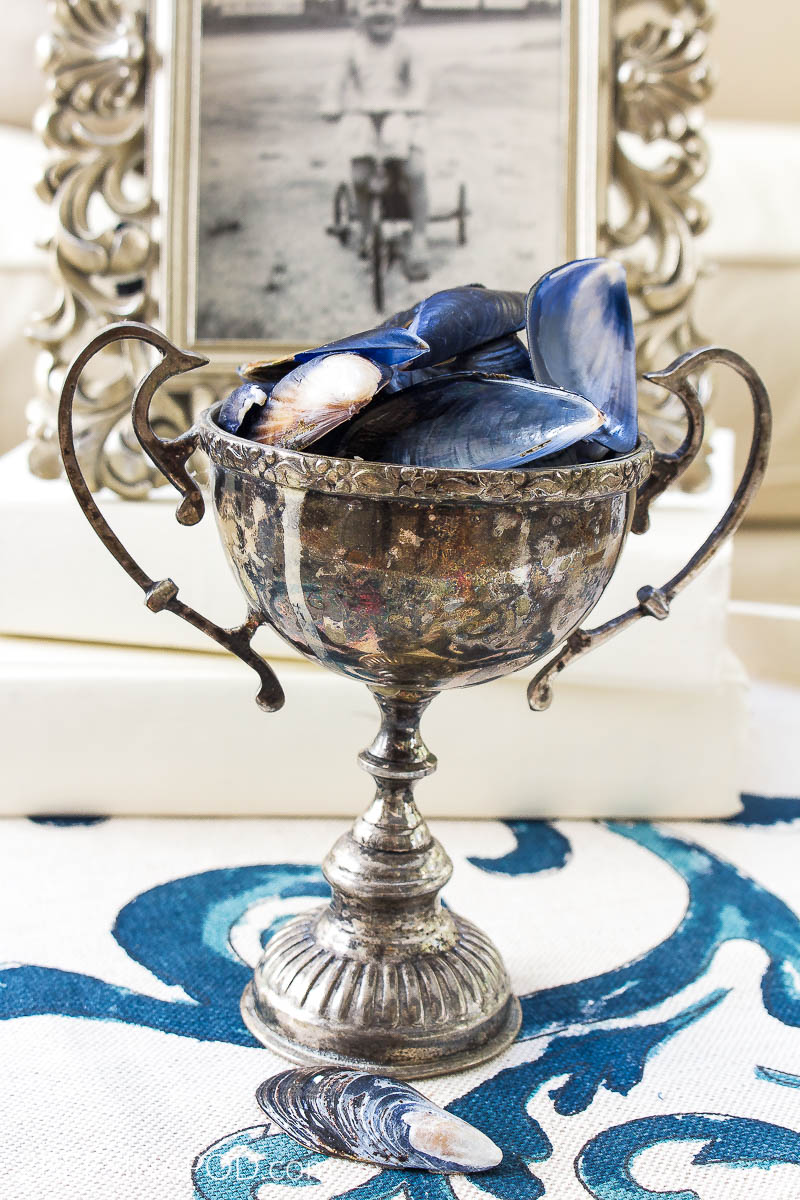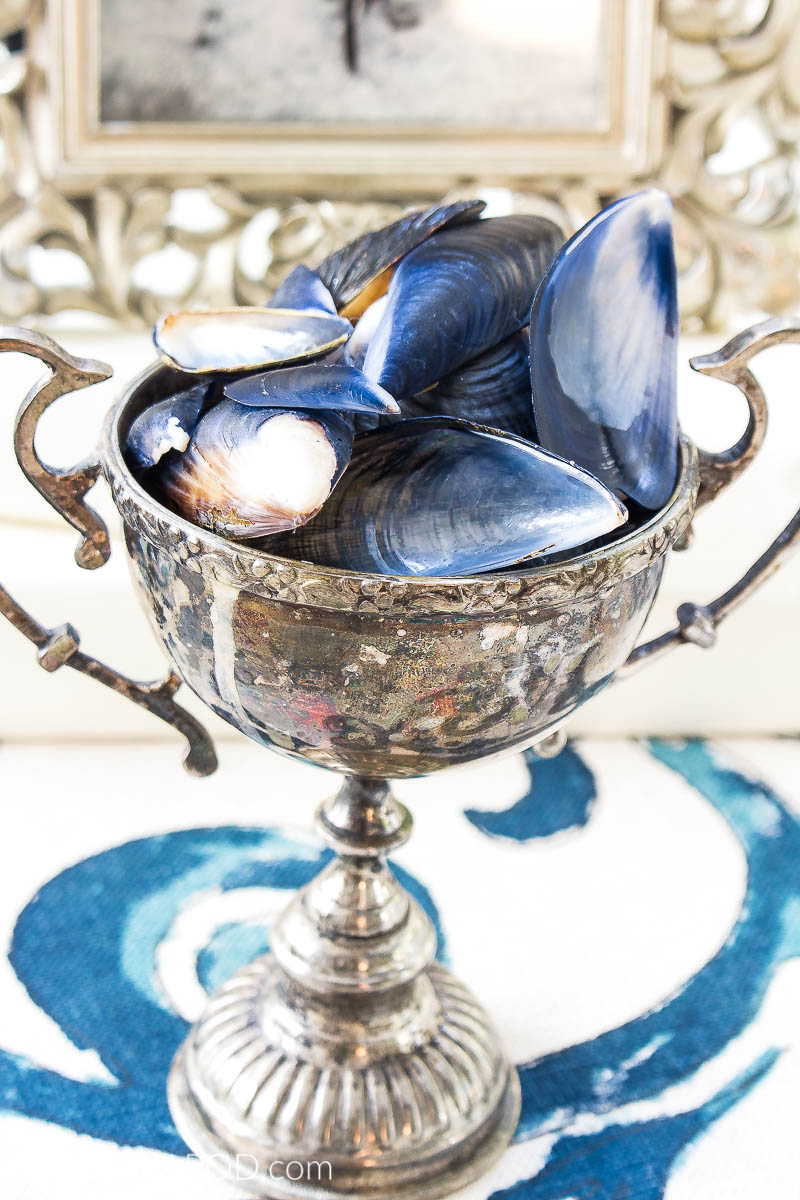 Do you display your shell collections? We would love to see them!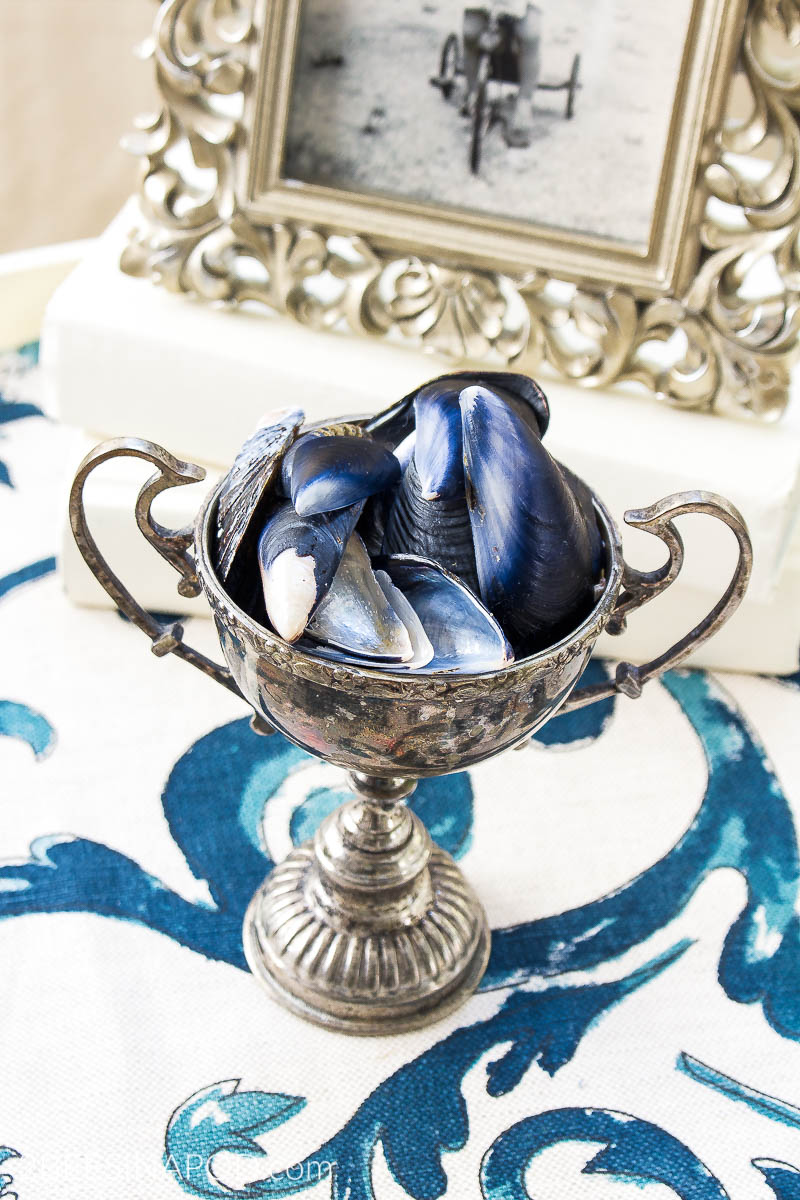 Don't forget to Pin this to your favorite Pinterest Board!

You might also like these shell-inspired posts!
Coastal Inspired Succulent Garden
DIY Nautical Seashell Napkin Rings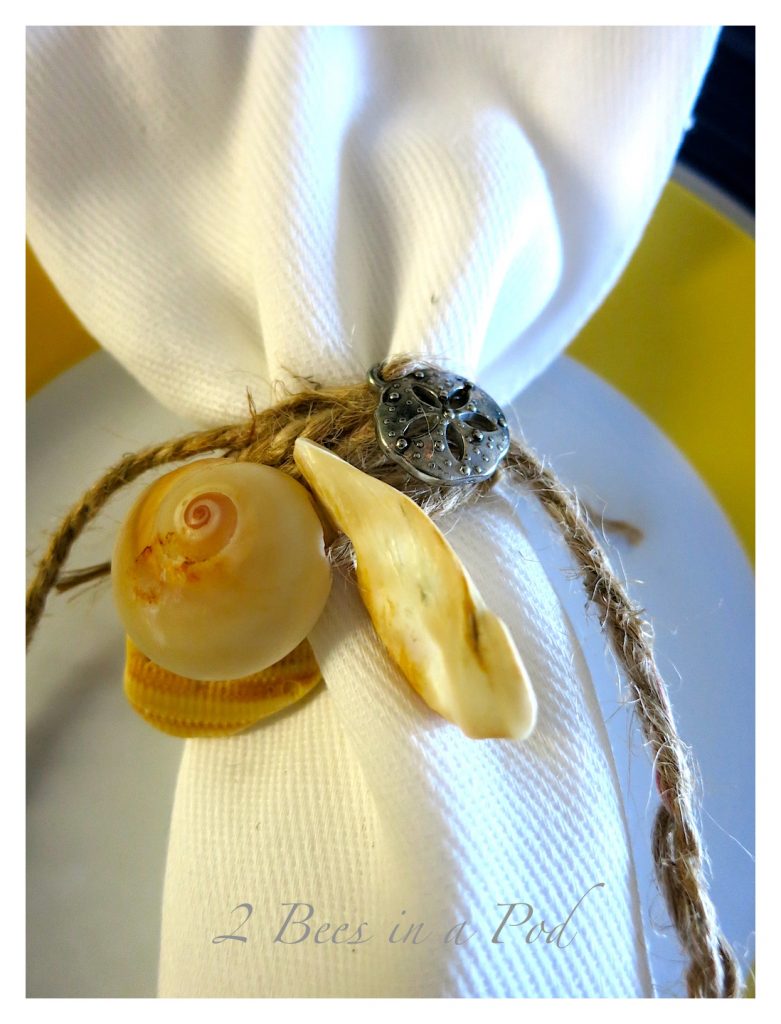 Beach Inspired Coffee Table Decor