Readers Favorite Top 10 Posts of 2021
Please note that this post contains affiliate links. As an Amazon Associate, Rewards Style influencer and Jane Influencer, we earn from qualifying purchases and any sales made through such links will reward us a small commission – at no extra cost for you.
Each year we love to take a look back at our most popular blog posts. These are our readers favorite top 10 posts of 2021.
Hello friends! We hope you are enjoying a wonderful holiday with some deserved downtime! Our hearts are truly full of peace, love and joy this Christmas season. Our family was blessed to spend Christmas together, while creating new memories with our sweet Everett! He was showered with love and lots of fun presents. As is typical with a 13-month-old, he was more impressed with the empty boxes and piles of wrapping paper.😂 Before the New Year begins, we love to take a look back at our posts to see what y'all enjoyed the most. This helps us plan out future content, based on what you like. Here are our readers favorite top 10 posts of 2021!
This year, it seems, you loved a variety of different things. Crafts, DIY's, recipes and more. A couple of these surprised us!
Before we know it, Valentines day will be here. These fabric hearts are super cute, easy to make and don't require any sewing.
10. Easy Fabric Hearts – No Sewing Required
Admittedly, these fabric wrapped carrots were one of my most favorite projects of the year.
9. Fabric Covered Carrots
The common thread to these projects is that they are easy to create and thrifty on the budget.
8. Patriotic Pinwheel Wreath
As a newer post, drying orange slices quickly gained traction and was super popular for Christmas!
7. How to Dry Orange Slices in the Oven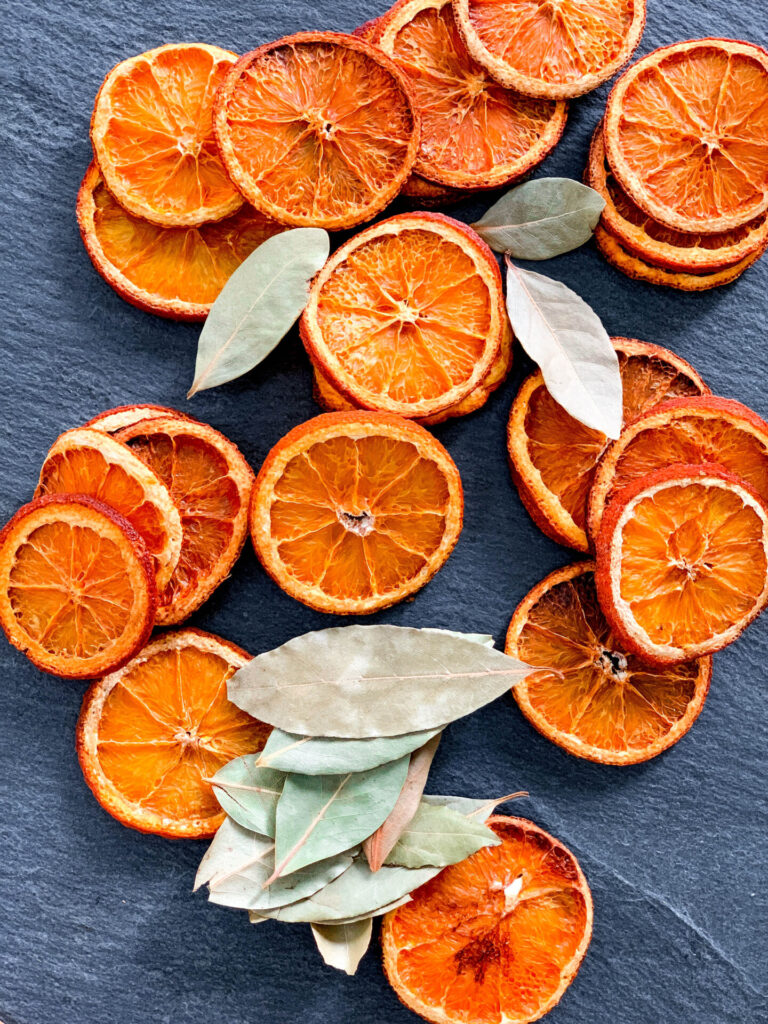 We love commemorating special trips, and apparently so do you! This vacation memory wreath is perfect to create as a family.
6. Vacation Memory Wreath
Jenn knew that mom's would love this recipe…and she was right! We heard from a lot of you appreciating this one.
5. Flourless Pumpkin Muffins (Baby + Toddler)
Dough bowl + candle makes for an excellent idea and a blog post LOL.
4. How to Make a Dough Bowl Candle
It seems that more and more people are appreciating thrift store decor ideas. We plan to add a bit more of these posts in the new year.
3. 12 Fall Decor Items to Buy at the Thrift Store
The next two are definitely surprising to us!
2. Free Fall Apple Printable – 2 Styles
DRUM ROLL……
1. All the Buzz – Wintertime Favorites
This is one of our first posts of 2021. We will be creating another wintertime fave list in the next couple of weeks.
Did your favorite post make the list?
It seems strange to say "see you next year" and stranger still ushering in 2022! This year has flown by. We plan to bring you new posts very soon. We'll share our goals, ideas and what you can expect in our little place here on the blog.
Wishing you and yours a very Happy New Year!
Much love, Vicki and Jenn