Top 10 Posts This Year and a Look Ahead
Please note that this post contains affiliate links. As an Amazon Associate, Rewards Style influencer and Jane Influencer, we earn from qualifying purchases and any sales made through such links will reward us a small commission – at no extra cost for you.
At this time of year, we love taking a look back. Here are our top 10 posts this year and a look ahead.
Can you believe that Christmas has come and gone? We had a fabulous holiday, but still feel slightly cheated by how quickly it was over. We're still holding the holidays in our hearts and looking forward to celebrating the New Year. Each year when we create this Top 10 post, we are always so surprised by what the readers favorites were. We definitely have our individual favorite projects and makeovers. However, this year for the #1 favorite post – not only do we agree with each other, but with you as well. Let's go down memory lane for the top 10 posts this year and a look ahead.
1. Guest Bathroom Makeover
It is no secret that we love the guest bathroom makeover. The transformation is lovely. Plus, tub-time is way more enticing and relaxing!
2. Easy DIY Personalized Christmas Ornaments
These personalized ornaments, were fun, easy and inexpensive to create.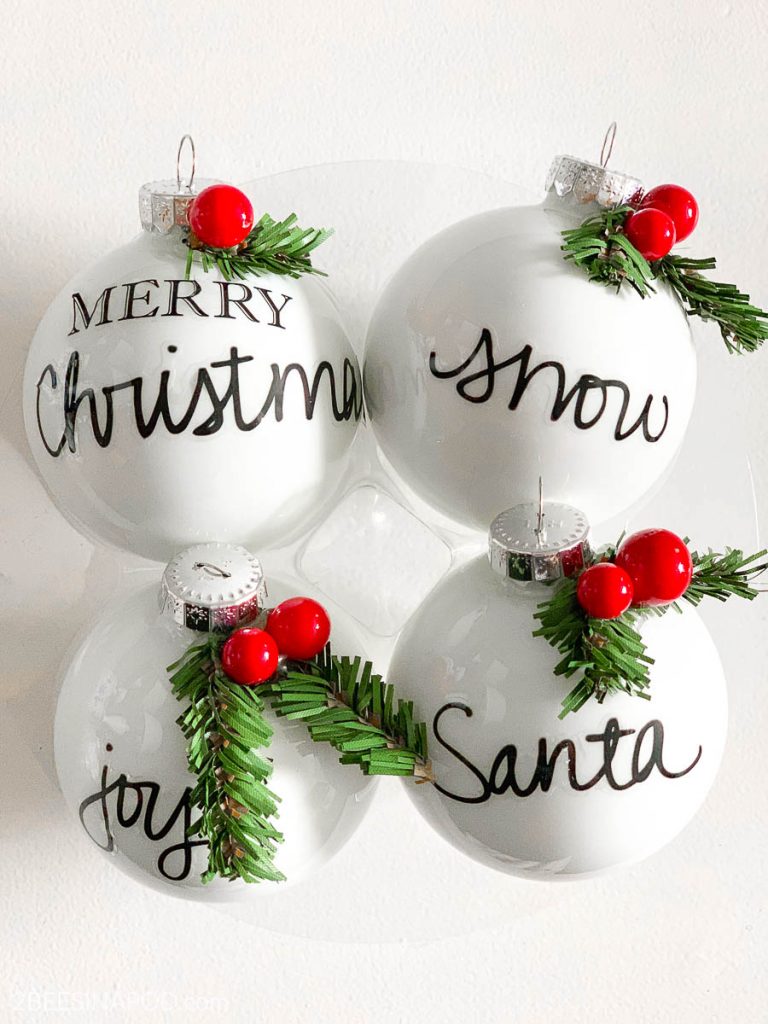 3. Chalk Painted Tray with French Graphics
Our Dollar Store tray makeover was another personal fave. It's amazing how you can change a Dollar Tree metal tray.
4. Baked Pumpkin Spice Donut Muffins
As soon as Fall arrives, we are looking for ways to add pumpkin spice into our lives. Whether it's in our coffee, granola or sweet treats – we love it! These baked pumpkin spice donut muffins were an instant hit!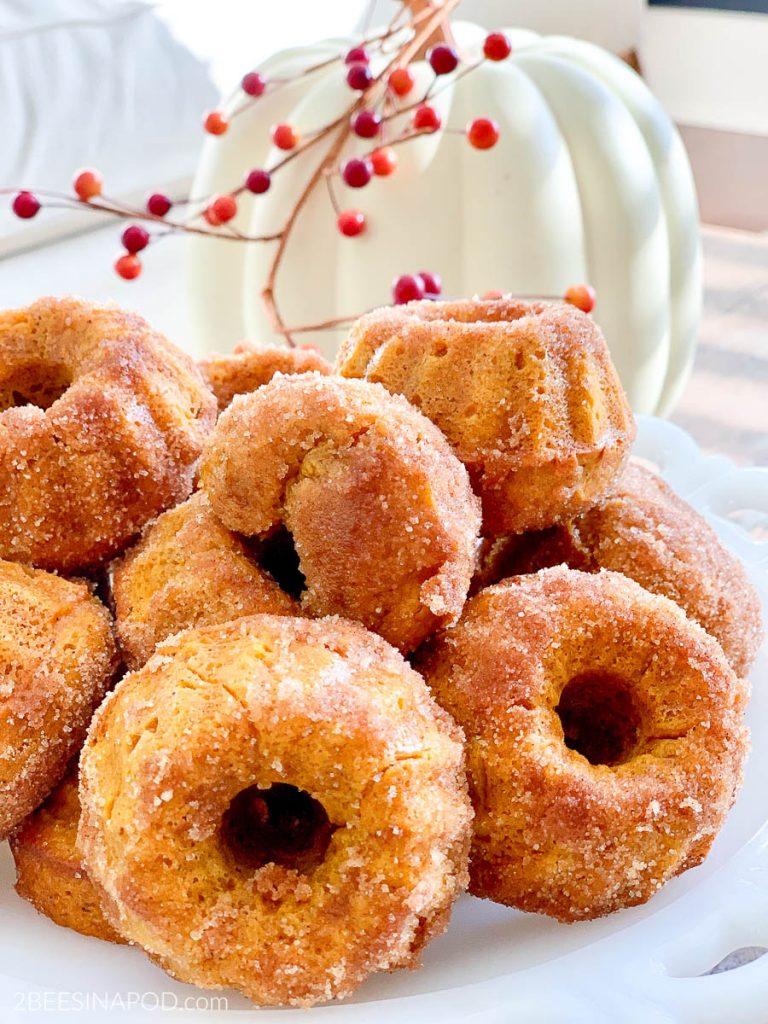 5. Painting Over a Canvas Print
You could just about knock us over with a feather on this selection. When we painted over an existing canvas art print, we never dreamt that you would even read the post – let alone have it become a top 10 post. Honestly, we almost never created a blog post for it because of how simple it was. Turns out, you're looking for easy and quick home decor solutions just as much as we are!
6. No-Sew Cloth Napkin Pillow Covers
If you have followed 2 Bees for any length of time, you know how much we appreciate thrifty projects. Thrifty doesn't mean cheap or junky. It means getting the home decor. designer look for less. These no-sew pillows were created using Kate Spade cloth napkins.
7. DIY Orange Clove Gardener's Soap
There is something about the fragrance of citrus and spice that we cannot get enough of. It smells so fresh while making us feel warm and cozy. Our orange clove gardener's soap is a definite favorite!
8. Buffalo Check Bubble Wreath
Wanting a new look for the front door, we created this easy buffalo check bubble wreath.
9. Homemade Rice Heating Pad
Thinking of holiday presents and hostess gifts, we appreciate handmade items. This year we crafted rice heating pads with fresh lavender.
10. Painted Plastic Jack-O-Lantern transformation
Readers went crazy over our painted jack-o-lantern. So simple and another great transformation.
And if you are thinking that we are super organized and have our act together 24/7 – we do not LOL.
What you can expect to see in 2020!
Office Makeover – beginning January 1st
Master Bedroom refresh
Guest bedroom refresh
Living room update
Seasonal projects and DIY
Thrifty makeover projects
Delicious recipes
Shopping guides and deals
Let us know what you would like to see more of in the coming year! We'd love to know.
We hope that you have enjoyed our Top 10 Posts This Year and a Look Ahead. You all mean more to us than you will ever know!
Don't forget to Pin this to your favorite Pinterest Board!