10 Ways to Repurpose Things From Thrift Stores
Please note that this post contains affiliate links. As an Amazon Associate, Rewards Style influencer and Jane Influencer, we earn from qualifying purchases and any sales made through such links will reward us a small commission – at no extra cost for you.
10 Ways to Repurpose Things From Thrift Stores
By now you probably know how much I love shopping at thrift stores. The thrill of the hunt runs deep with me. I love finding a diamond in the rough in need of a total makeover. Uncovering a hidden gem that is worth way more money than I paid for it is fun too. Here are 10 ways to repurpose things from the thrift store to use in your home decor.
These items are the best things to buy at the thrift store. Typically, they are fairly abundant at most thrift shops and they are very inexpensive.
Toast Holder
Toast holders were created in the mid 1700's. At that time they were made of sterling silver and used in homes of wealth. This hammered aluminum toast rack is from the 1940's. Personally, I like my toast temperature to be hot. It is hard to imagine that there used to be a rack to hold cold, toasted bread.
This was a thrift store score of just $2.00.
The toast holder is now used as an organizer on my desk.
Sugar Bowls
Silver plate items are abundant at almost every thrift store that I visit. Sugar bowls are one of my favorites to purchase. I can usually find them for .50¢ to just $2.00. They look great in vignettes too!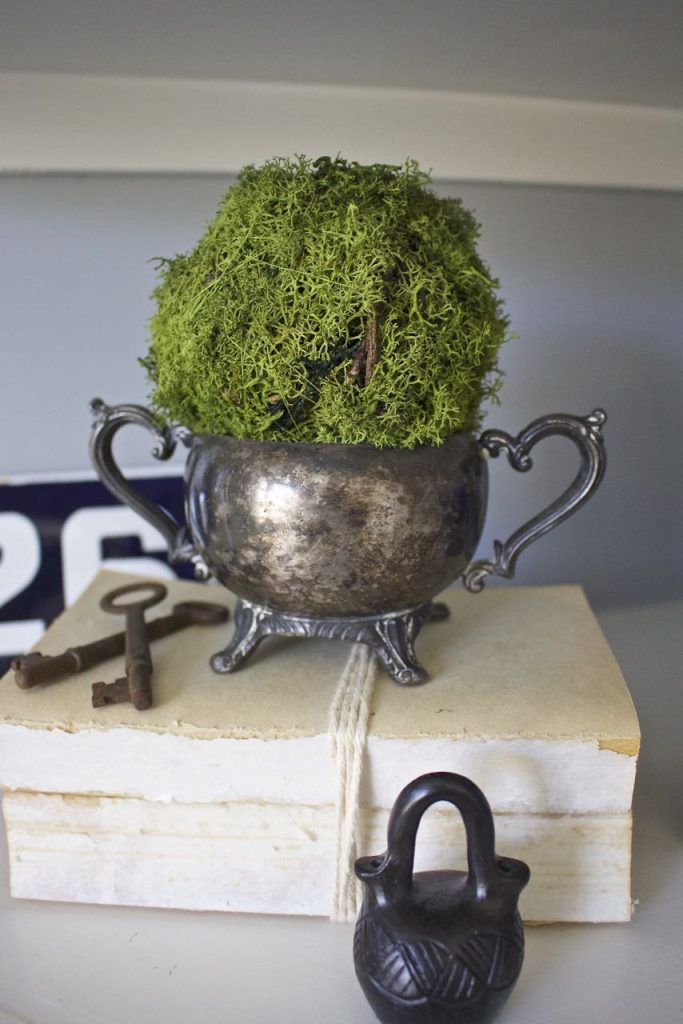 Sugar bowls are also perfect for little succulent gardens!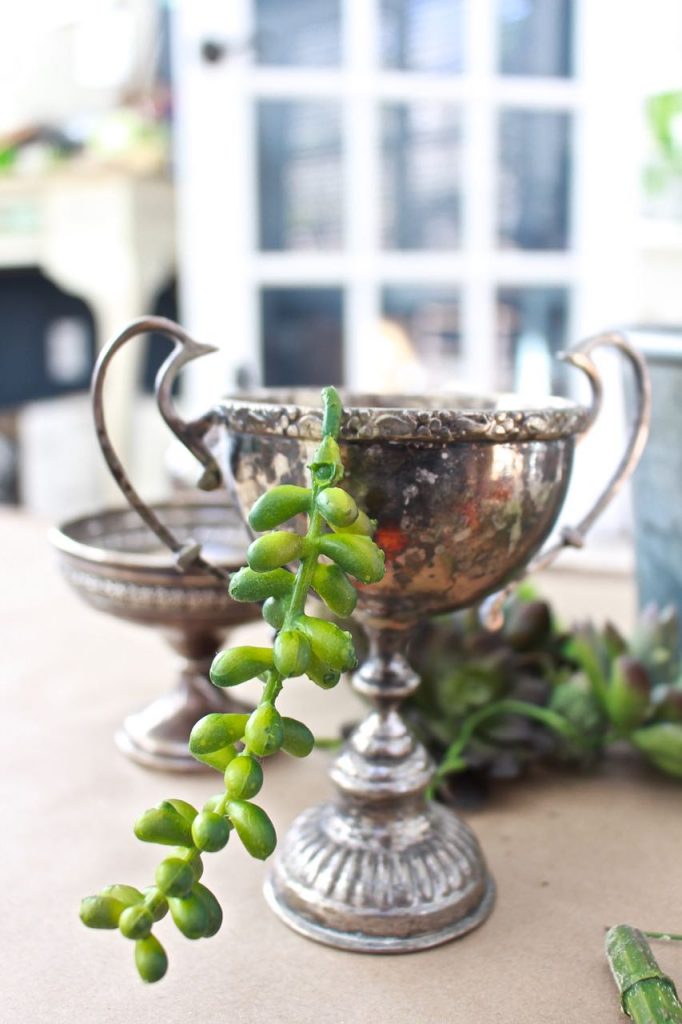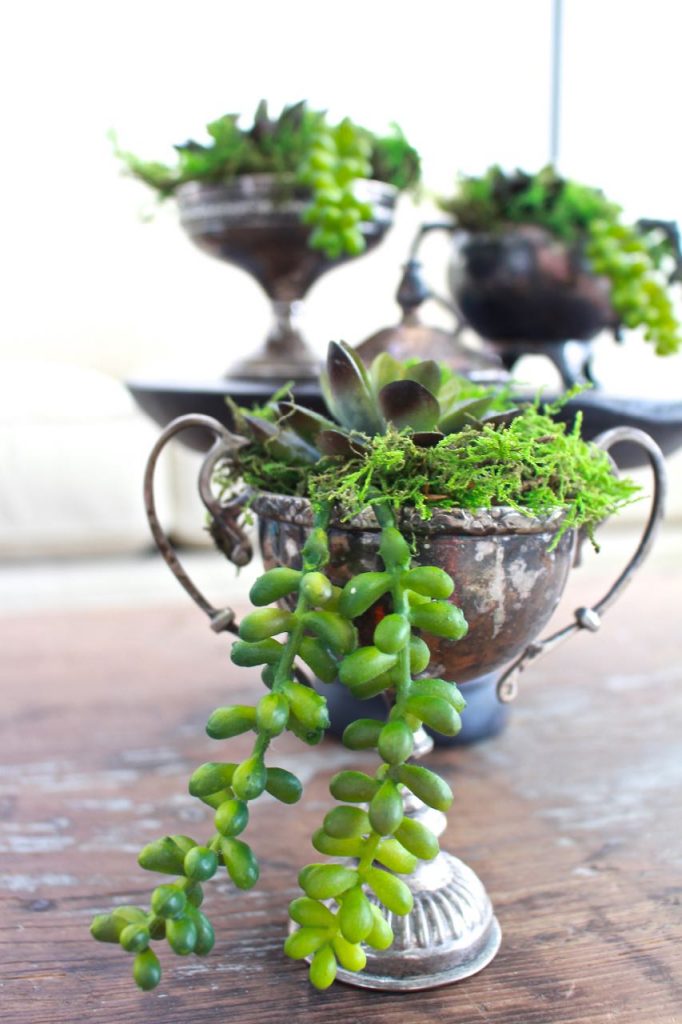 Silver Trays
Silver trays are very abundant in thrift stores as well. Again, they are very inexpensive and can be upcycled in many ways.
A lot of times the trays are pitted and damaged. A fun makeover is to turn them into chalkboards!
You can even do a transformation with chalk paint. This silver tray is used as a photo frame and memo board.Chalk Painted Silver Tray Photo Frame.
Door Knobs
Call me crazy, but I think that antique door knobs are beautiful. They remind me of my grandma's house.
I decided to create door knob photo holders with a few of them.
Tiles
These blue and white delft tiles are gifted to Holland America cruise ship passengers. I have already collected several of these. A couple of them I was fortunate to receive as a cruise ship passenger.
At just $1 each, I couldn't pass these up.
With their cork bottoms, they make for perfect coasters in my house.
Small Dough Bowl
This small wooden dough bowl was the deal of the century, at just $3.00!
It now houses part of my miniature rolling pin collection.
Most of these rolling pins were purchased at thrift stores as well. Originally they were made as toys for children.
Lazy Susans
Here's a fun way to makeover a thrift store lazy Susan.
These graphics were created using a home printer and waxed paper! You can read the entire tutorial HERE.
This beauty was a gift from my sweet friend, Linda.

I love using it in vignettes and displays.
Hopefully you have been inspired with these 10 ways to repurpose things from the thrift stores. What have you recently purchased at the thrift store?
Don't forget to pin this to your Favorite Pinterest Board!