7 Easy Things to Make with Lavender
Please note that this post contains affiliate links. As an Amazon Associate, Rewards Style influencer and Jane Influencer, we earn from qualifying purchases and any sales made through such links will reward us a small commission – at no extra cost for you.
Fresh lavender is growing plentiful in my garden right now. Here are 7 Easy Things to Make with Lavender.
Lavender is beautifully fragrant. Not only does it smell heavenly, it also offers some health benefits. I love using lavender in my home in a multitude of ways. These are 7 easy things to make with lavender.
What Exactly Is Lavender?
Lavender is a flowering plant in the mint family that's easily identified by its sweet floral scent. It's believed to be native to the Mediterranean, the Middle East, and India, with a history dating as far back as 2,500 years. In ancient times, lavender was used as a holy herb.
Benefits of using lavender
There are many beneficial reasons to add lavender into your daily life. Whether you use the lavender plant, dried buds or essential oils – they will enhance your life. In my home I use lavender in a diffuser for an immediate calming effect. I also add a tiny dot on my upper lip at bedtime to ensure a good night of sleep. Listed below are my favorite projects using lavender.
Lavender may reduce stress and anxiety
Lavender can increase deep sleep when inhaled
Can actually protect your brain
Has the potential to reduce pain
Read more in this article.
How to Make Lavender Soap
Making soap is a fun and rewarding craft. you have full control of the shape, size and scent. I have made Rosemary Lemon Kitchen Soap, Orange Clove Gardener's Soap and miniature Scented Bee Soaps. One of our most popular posts is DIY All Natural Lavender Soap.
DIY Lavender Sugar Scrub
Summer weather really dries out my skin, as well as wintertime. This lavender sugar scrub does the trick as it relieves dry, itchy skin.
Lavender Dryer Sachets
Nothing feels better than climbing into a bed with fresh sheets. Am I right? For an added sleep benefit, I made lavender dryer sachets. I throw a couple of these into the dryer with the sheets and pillowcases.
Homemade Heating Rice Pad with Lavender
A heating pad feels so good when feeling under the weather or in a bit of pain. I created a heating rice pad with lavender. These were great gifts too.
Lavender Sleep Spray
Do you ever have trouble sleeping? Trust me, this has been an issue for me too. I created a lavender sleep spray to mist my bed pillows right before I get into bed. This has been a game changer for me.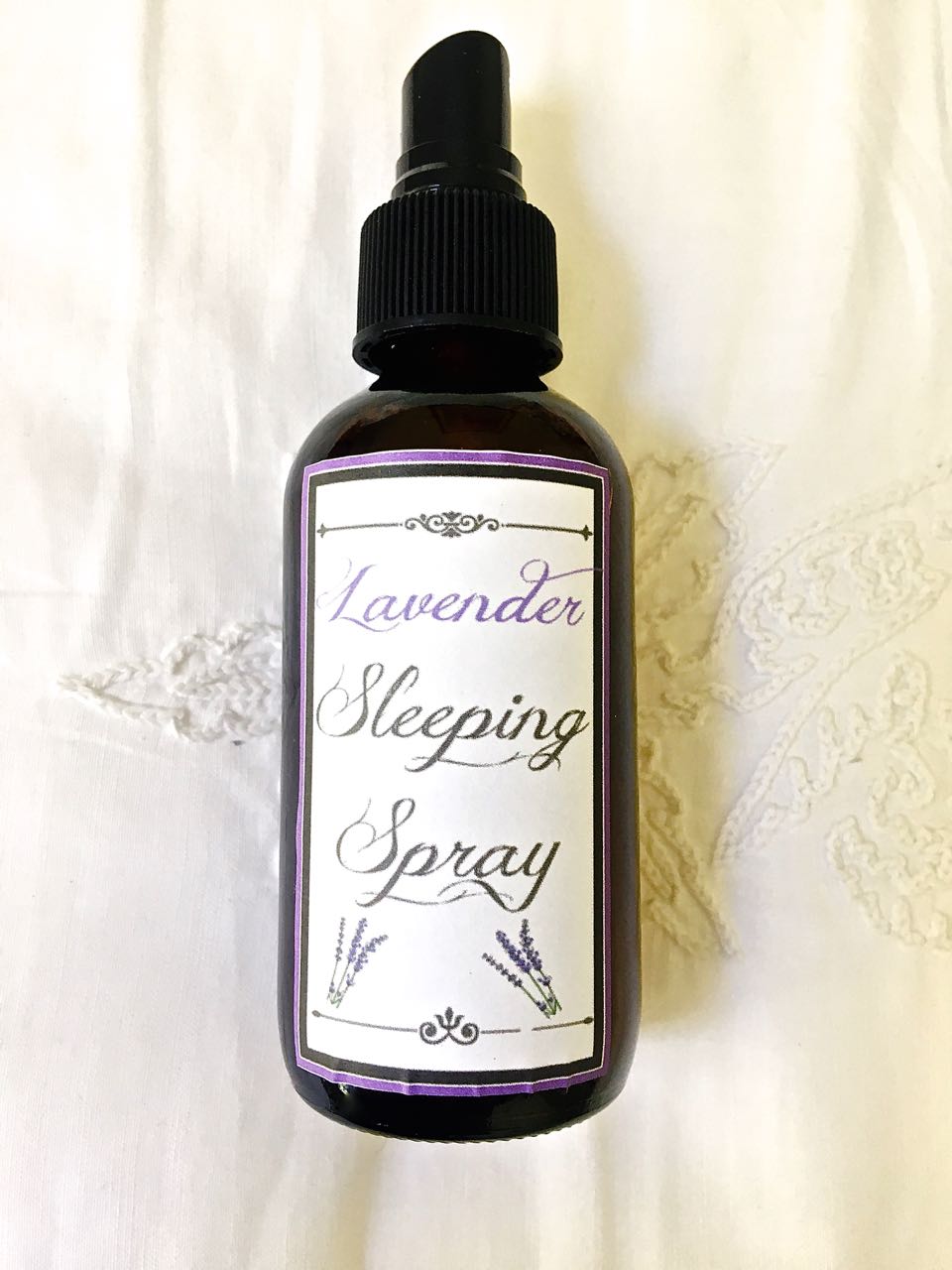 Lavender Sachets
Lavender sachets are a wonderful way to keep your dresser drawers fresh. I especially like using sachets in my pajama and bathing suit drawers.
Use lavender essential oil in a diffuser
I love using an essential oil diffuser in my home. Depending on my mood, I can create any fragrance blend that I want. When I need a calming factor for a busy day, I always add lavender. Last year I shared my favorite Beach Inspired Diffuser Blends. They smell amazing and some of them have added lavender.
Have you ever made anything using lavender? We are always looking for more ideas!
Don't forget to pin this to your favorite Pinterest board!