Painted Pumpkins and DIY Stems
Please note that this post contains affiliate links. As an Amazon Associate, Rewards Style influencer and Jane Influencer, we earn from qualifying purchases and any sales made through such links will reward us a small commission – at no extra cost for you.
Have you ever painted pumpkins? Yesterday I spent the day crafting Fall decor for my home. I had some dollar store plastic pumpkins leftover from THIS project last year. The pumpkins needed a more authentic look to banish the fake and shiny finish. Here's how I created painted pumpkins and DIY stems.
Do you see what I mean? No one would ever believe for a second that these pumpkins are real.
They are made of styrofoam and are very lightweight. The beautiful thing is that these types of pumpkins are readily available. You can find them at dollar stores, crafts shops or your favorite thrift stores. Even though our temps are still in the 90's and their isn't a real pumpkin in sight for a few more weeks – I could still create a bit of Fall.
Here's the steps I took to achieve an authentic look.
Plastic pumpkins and collected twigs found during my morning walk.
This plastic stem is the most fake part of the pumpkin.
The stems twisted off very easily.
I spray painted the pumpkins with chalky finish paint. The color is Putty and I just painted one quick coat.
The power of paint is a beautiful thing…even for a painted pumpkin. After the paint dried I very lightly sanded each one, exposing just a bit of the original pumpkin color. I applied a light coat of clear wax to each pumpkin. Dark wax was applied sparingly in an up and down streaking fashion.
The twigs fit very easily into the styrofoam opening. I didn't even need to apply glue 🙂 Now, the pumpkins look fairly authentic and look pretty good in this vignette.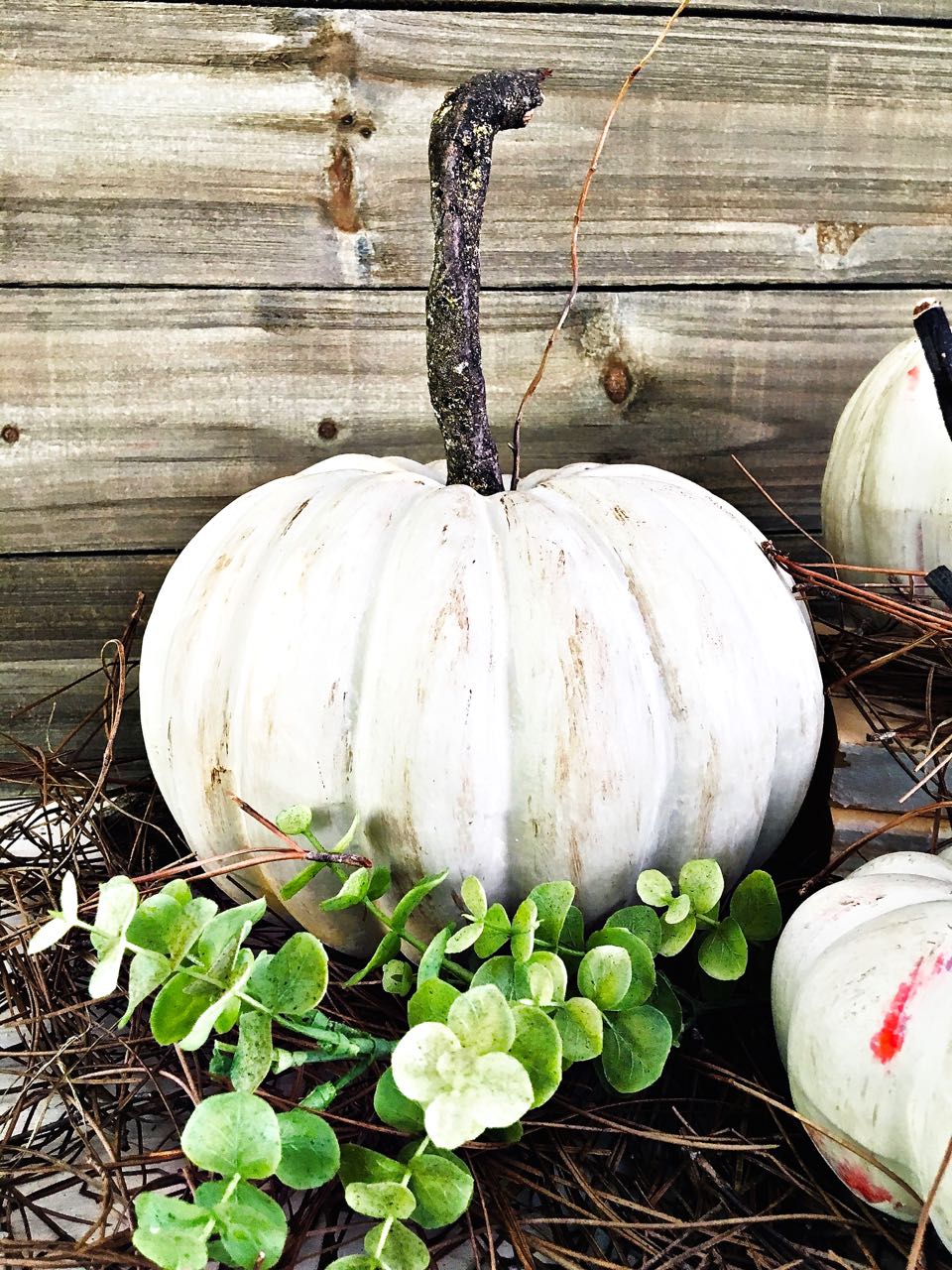 I plan to paint more pumpkins and use them in a few displays around the house.
My Fall color palette will be fairly neutral this year, with some pops of color.
Rustic, weathered wood is another Fall fave!
This was a very inexpensive project as I already had everything on hand from last year. If you want to get a jump on your Fall decor I highly recommend painting pumpkins – and the twig stem looks great too!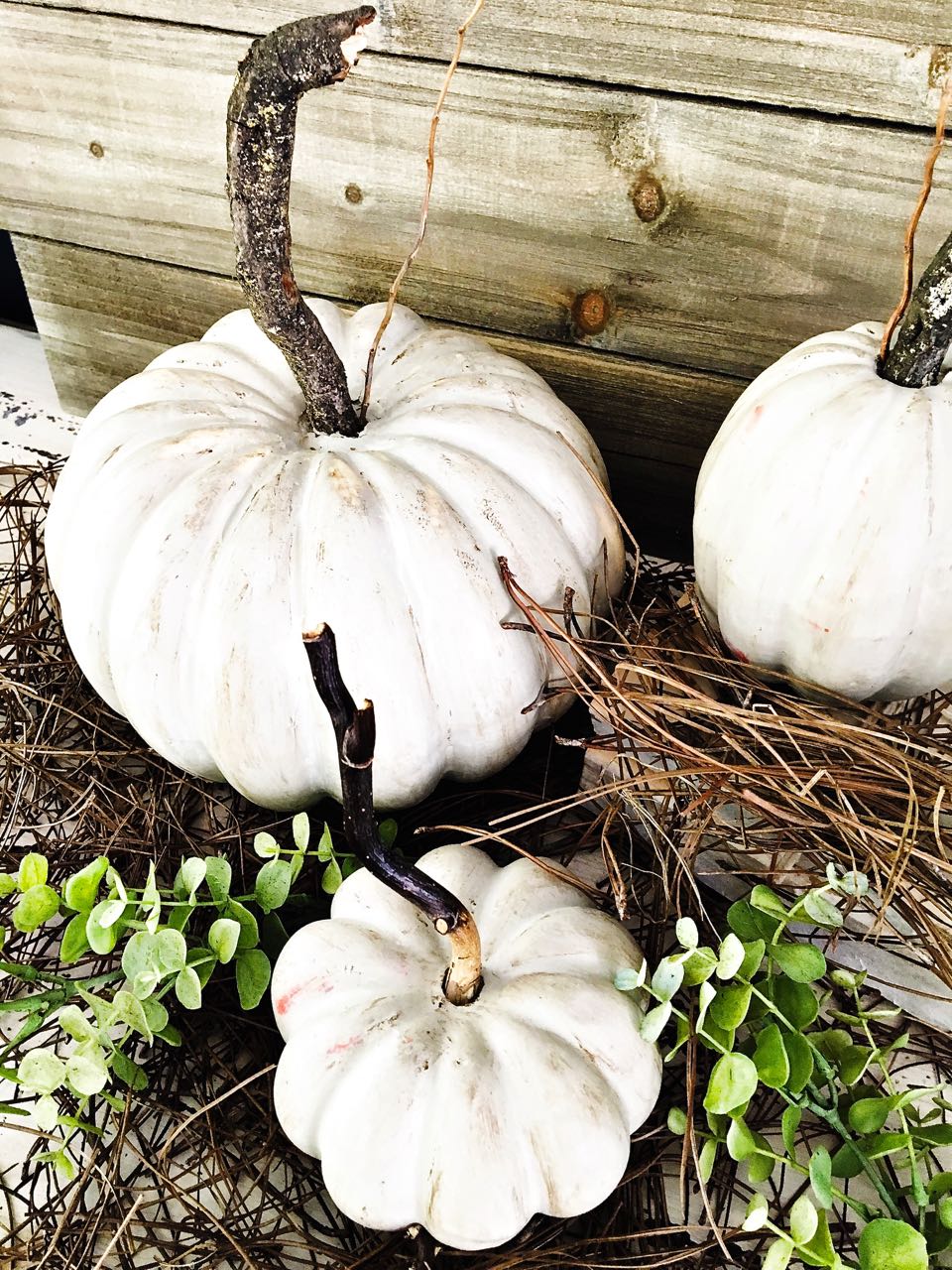 Until Monday…
XO~Vicki
Let's be Pin Pals! Pin this to your favorite Pinterest board.