Please note that this post contains affiliate links. As an Amazon Associate, Rewards Style influencer and Jane Influencer, we earn from qualifying purchases and any sales made through such links will reward us a small commission – at no extra cost for you.
Here's the tale of my custom gray painted side table. My sweet friend Carol is fun, adventurous and typically up for anything. She recently heard about a barn being cleaned out due to a sale of the property. Carol promptly called me to let me know that she was headed over to this barn to see if she could find anything for me. Lo and behold she came away with this adorable and free side table.
Her disclaimer was that it "needed a bit of help – but I know you can do it!" I never shy away from a challenge and I already had the perfect spot for it.

What Carol neglected to tell me was that this side table was absolutely covered in dirt, grime and cobwebs. And I don't even want to guess as to what those pellets were in the drawer 🙂 The side table had a bit of damage which I endearingly call character and charm. The legs of the table are beautiful. The blue trim is cute but it flaked off when I rubbed it with my thumb nail. We are still scratching our heads wondering why this type of table was in a barn.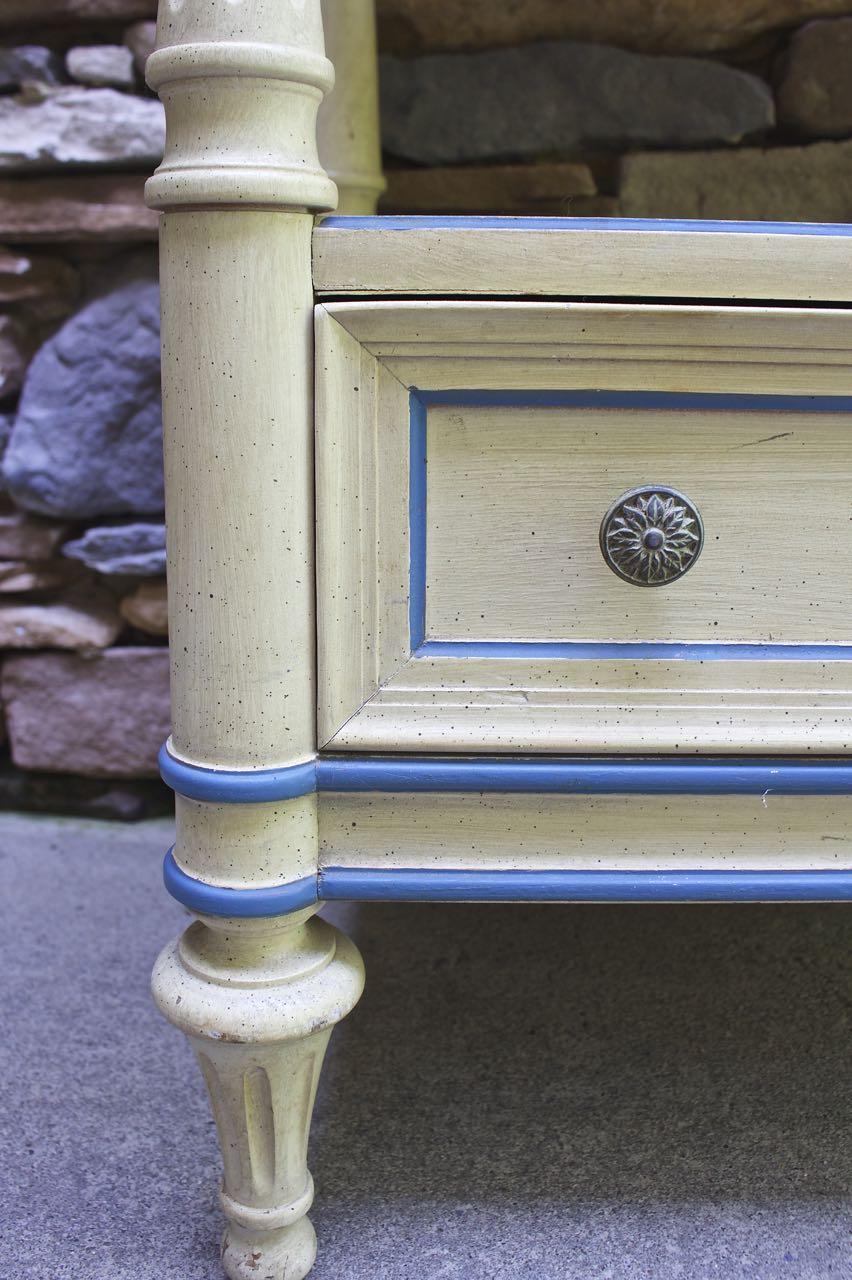 After a good scrubbing it was time to get busy. Now, I know I said this is custom gray paint. What I really mean to say is that my paint supplies are very low. Like bottom of the paint can low. Out of desperation I had to mix a couple of paints together until I achieved the color of gray that I wanted. Now that I'm living out in the country I no longer have a paint stockist near my home. Unbelievably the closest  paint stockist is all the over by my old house – almost two hours away!
Two coats of paint were applied and they dried very quickly in the outdoor heat of the day. One thin coat of clear wax was applied to the entire end table. Color me Happy – I love how it turned out!
The updated table looks so pretty and classic now.
The curves and detailing of the legs really pop now.
The table looks great in my dining room. The space is an odd cutout on  a small wall and this sweet end table fits perfectly.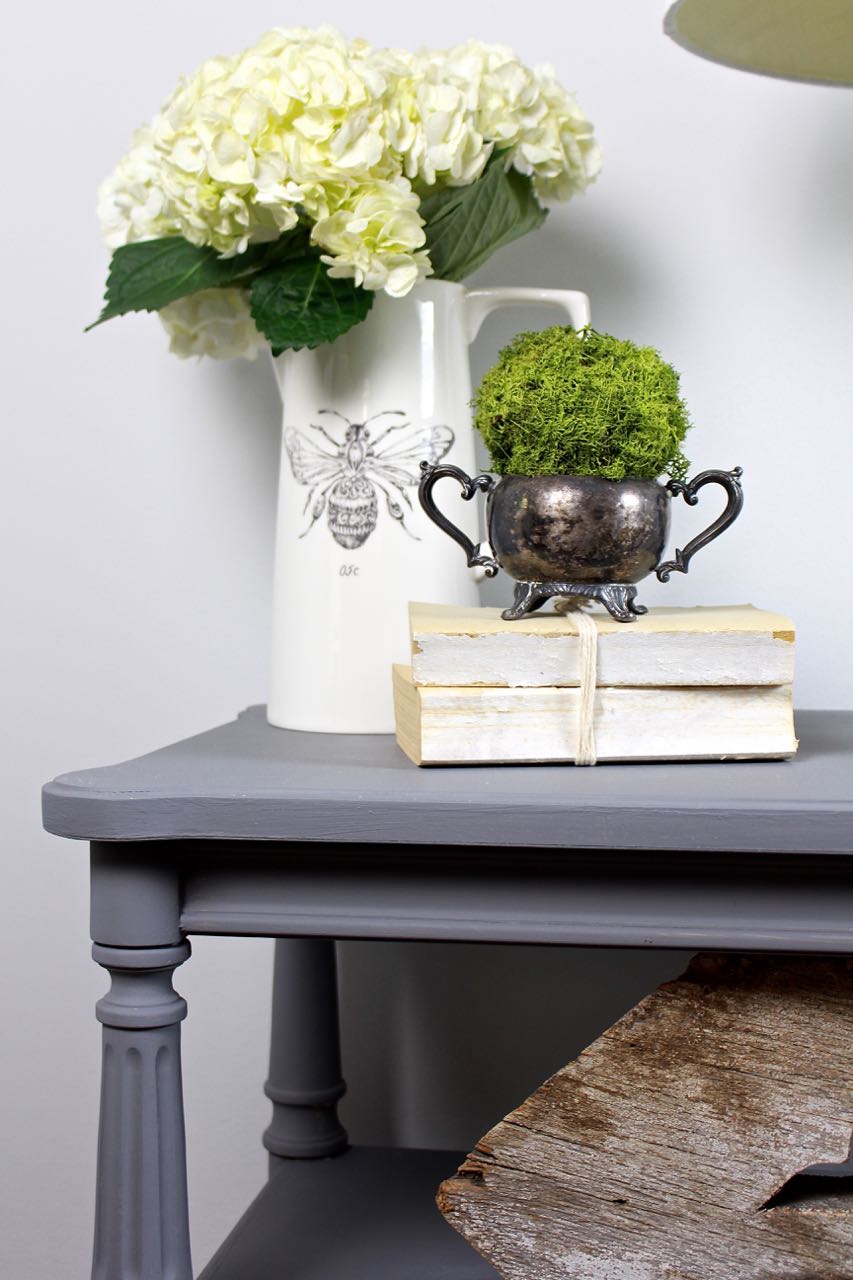 I will be able to style and change out the decor as my mood or the season fits.
This week's favorites are white hydrangeas, a moss ball, vintage sugar bowl and my bee pitcher.
The books are .10 cent garage sale books with the covers removed. I wrapped butchers twine around them for a vintage feel.
It felt so good to paint a piece of furniture again. It has been several weeks and I really missed it! Have you painted anything lately?
Until tomorrow…
XO~Vicki
Let's be Pin Pals. Don't forget to Pin this to your favorite Pinterest board!