Trash to Treasure Table Makeover with Amy Howard
Please note that this post contains affiliate links. As an Amazon Associate, Rewards Style influencer and Jane Influencer, we earn from qualifying purchases and any sales made through such links will reward us a small commission – at no extra cost for you.
Hey y'all…I am so excited to show you this little table makeover today! The power of paint is a magical thing and it works wonders on neglected pieces of furniture. When Jenn lived in Durham, North Carolina she found this table on someone's curbside trash pile. The table top was a little bit wonky but it had a dovetailed drawer and gorgeous detail and legs. It was also a bit beaten up, but you already know we like that style. Jenn had just purchased her first home and was in desperate need of furniture so she grabbed it from the pile and used it in her home.
When she moved to Atlanta this cutie was relegated to my basement…until now. I needed a little something for the upstairs landing and just knew this would be the perfect piece. I think one of my favorite things to do are trash to treasure makeovers. This table was also the perfect candidate to try Amy Howard One Step Paint.
See how the right corner is warped?
I love these legs…
After I cleaned the table from dust, cobwebs and leaves I couldn't wait to get started. The paint color is French Blue.
I applied two coats of paint. After it completely dried I used 120 grit sandpaper to do some light distressing followed by applying clear paste wax.
Look at her now!
I personally feel like the details are more enhanced now. The table top is still wonky, but it doesn't bother me. It's gives the table character and being totally honest…the repair is above my abilities.
Always remember when you are distressing a piece of furniture that it should be done where there is normal wear and tear.
I really love this bright green weathered "V" too.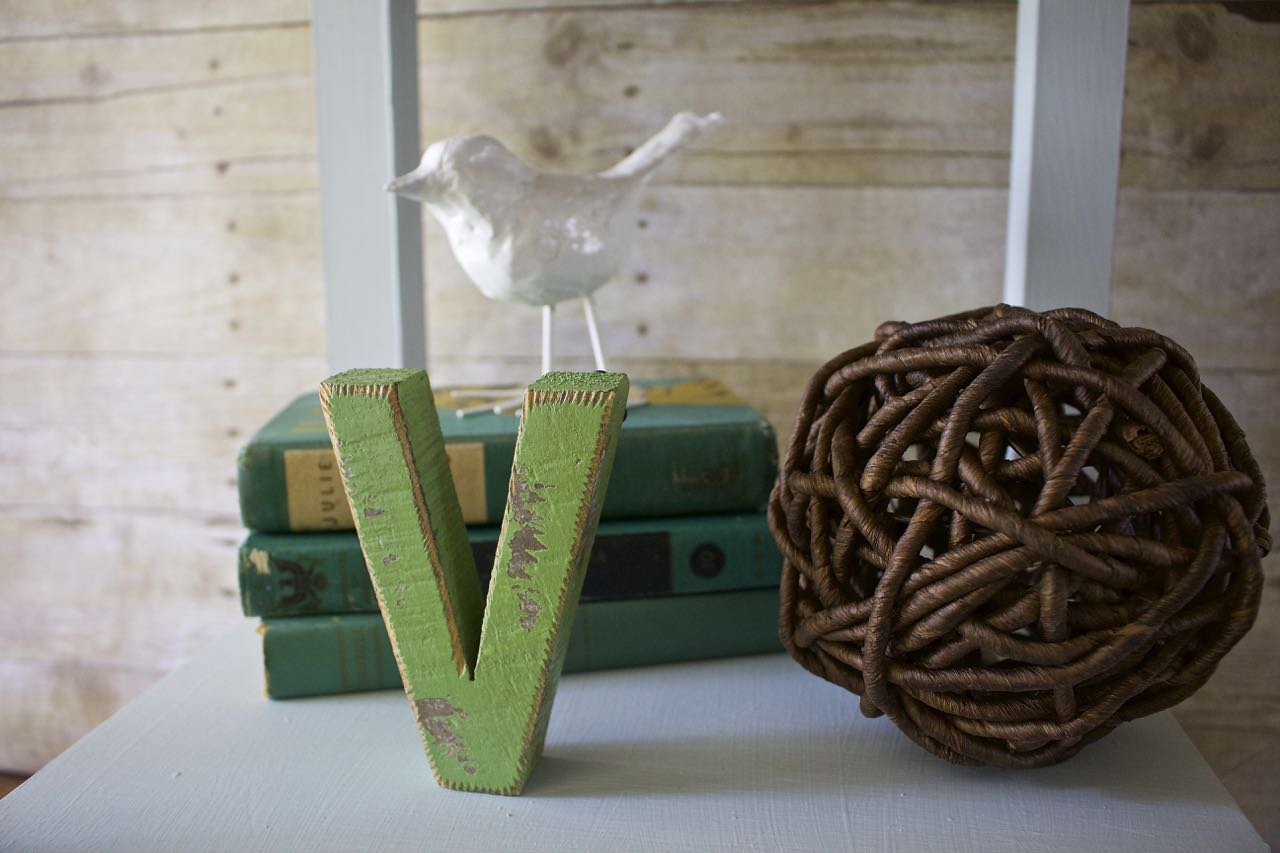 Thanks Jenn for leaving this lovely, unclaimed table. And no, you can't have it back 🙂
This trash is definitely my treasure! What have you painted lately?
XO~Vicki