Thrift Store Tray Makeover – Thrifty Style Team
Please note that this post contains affiliate links. As an Amazon Associate, Rewards Style influencer and Jane Influencer, we earn from qualifying purchases and any sales made through such links will reward us a small commission – at no extra cost for you.
Did you hear the squeals of excitement on Friday? It was my friend Darlene and I because we discovered new thrift store and antique honey holes! As you have heard me complain lament, there are not a lot of shopping options in our area of any kind. The two local thrift stores have ridiculously high prices and low inventory. Darlene and I decided to have a girl's day and ventured just about an hour from home. We discovered our equivalent of Mecca – several thrift stores, cute antique shops, restaurants and more! We literally shopped til' we dropped! I plan to write a separate post for another day. Today is all about this fabulous thrift store tray makeover!
It's also about our creative Thrifty Style Team members. We are blown away each month by the wonderful makeovers, DIY projects and more. You won't be disappointed this month either. Be sure to visit at the end of this post!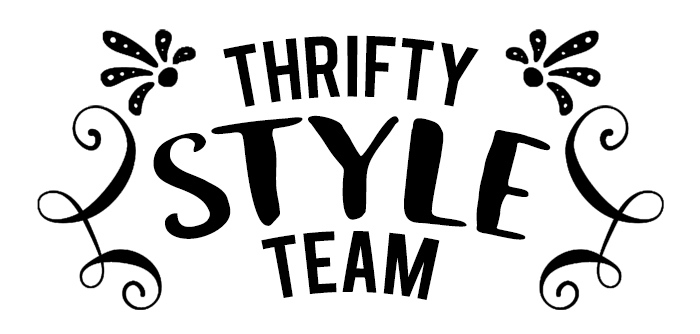 Can you believe that I was immediately attracted to this?
At first it was the shape – you don't often see an octagonal wooden tray.  My determination is that it is colonial style, probably from the late 1970's to early 1980's. Secondly I noticed that it had a good weight to it. The finish was very sticky and beat-up.
How much?
The red velvet bottom had seen better days. Gross was the only thing that came to mind and I knew immediately that it would have to go.
Now…I know you're dying to know how much I paid for this beauty! $1.50!!! This is when the squealing really started. We were only in the first store!
When I got home this was the first piece I started to work on. The red velvet peeled off fairly easily from the bottom. I then used my palm sander for about 20 seconds to make sure the fuzzy parts were all completely removed.
The entire tray was given two good coats of Annie Sloan Chalk Paint in Old White.
Even though I don't show this step, I did add a coat of clear paste wax.
I used a sheet of leftover scrapbook paper from the BEE SOAP and cut an octagon shape matching the inside of the tray.
Shopping affiliate links included for your convenience.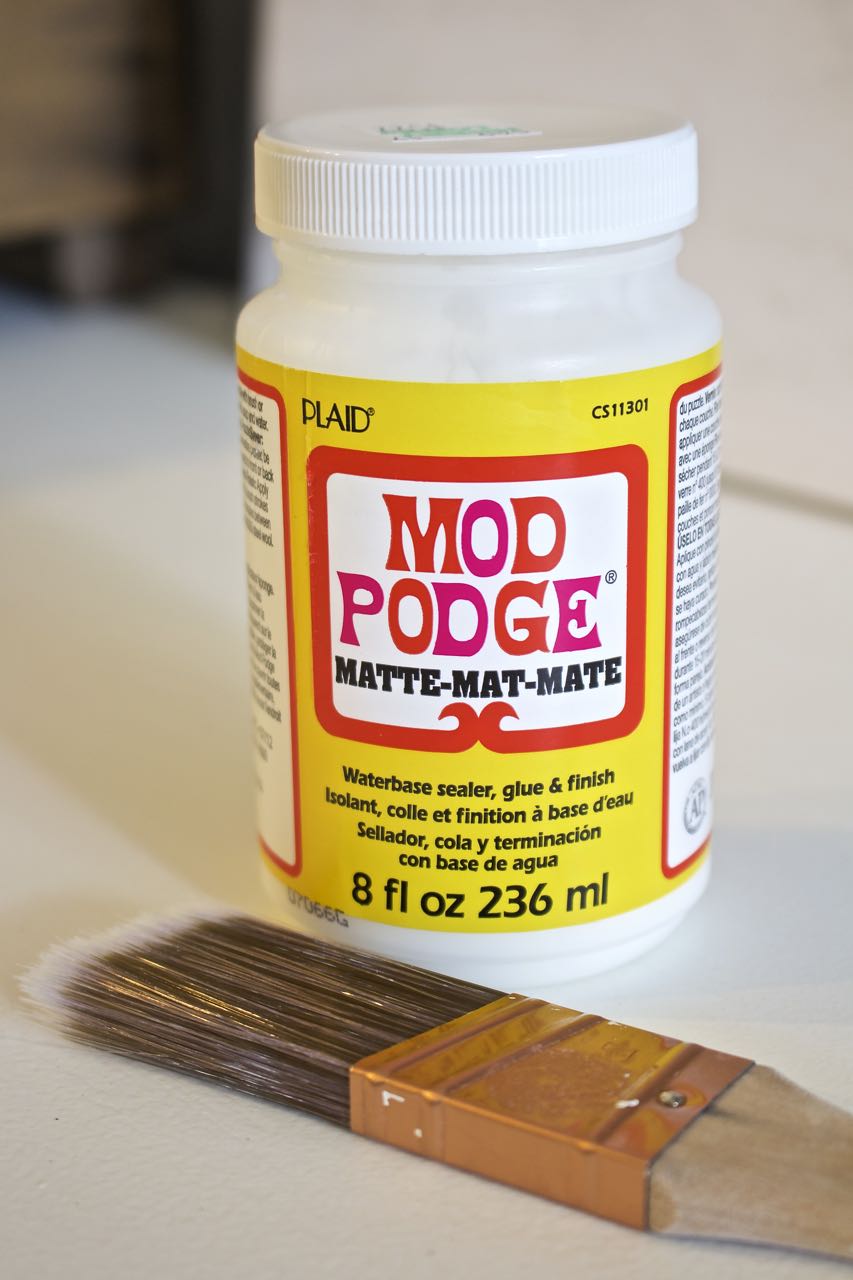 Using my favorite Purdy brush I painted a thick layer of Mod Podge on the interior bottom of the tray. I laid the scrapbook paper (pretty side facing up) down onto the Mod Podge. This was left to dry for one hour. Then I brushed the Mod Podge on top of the scrapbook paper and this was left to dry for another hour.
The scrapbook paper did bubble a little. Honestly, in person it's not even that noticeable.
Love the new sophisticated, modern look.
All of the materials were already in my stash. So, for just a $1.50 investment I am thrilled…and yes, still squealing with delight!
Stay tuned because I will be sharing more thrift store makeovers from this adventure. In the meantime don't forget to visit the rest of the the team!