Painted Shelf Makeover – Thrifty Style Team
Please note that this post contains affiliate links. As an Amazon Associate, Rewards Style influencer and Jane Influencer, we earn from qualifying purchases and any sales made through such links will reward us a small commission – at no extra cost for you.
A painted shelf makeover, by way of a free item from the thrift store.
Did y'all catch Monday nights episode of One of a Kind on HGTV? I shared with you in All the Buzz a couple of weeks ago how much I love this show. Grace creates the most amazing makeovers for families. This week her creativity really blew me away! Now, back to my painted shelf makeover. 🙂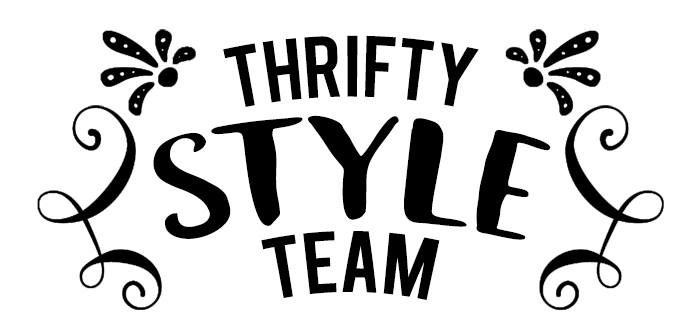 Every month I look forward to our Thrifty Style Team post. Personally, I love to see what I can create for as little money as possible. For me it's a personal challenge. When I see what the other team members create each month, I am truly awestruck. Each designer has such wonderful ideas. Don't forget to visit their links at the end of this post.
My project this time around is super easy. Can you believe that I got this wooden box shelf-thingy at a thrift store – for FREE?
Admittedly this might have been one for the burn pile. LOL It was filthy, covered in dirt and cobwebs. My best guess is that this was handmade and used on a construction site. Possibly it held bits and bobs of washers, nuts, bolts and screws. In reality, I have no idea what this box is. The shelves or dividers are made of particle board.
I gave the entire piece a very good clean. As you can imagine, it took a bit of elbow grease. Next, I painted two coats of Rustoleum Chalked paint in Linen White. You can find this paint HERE.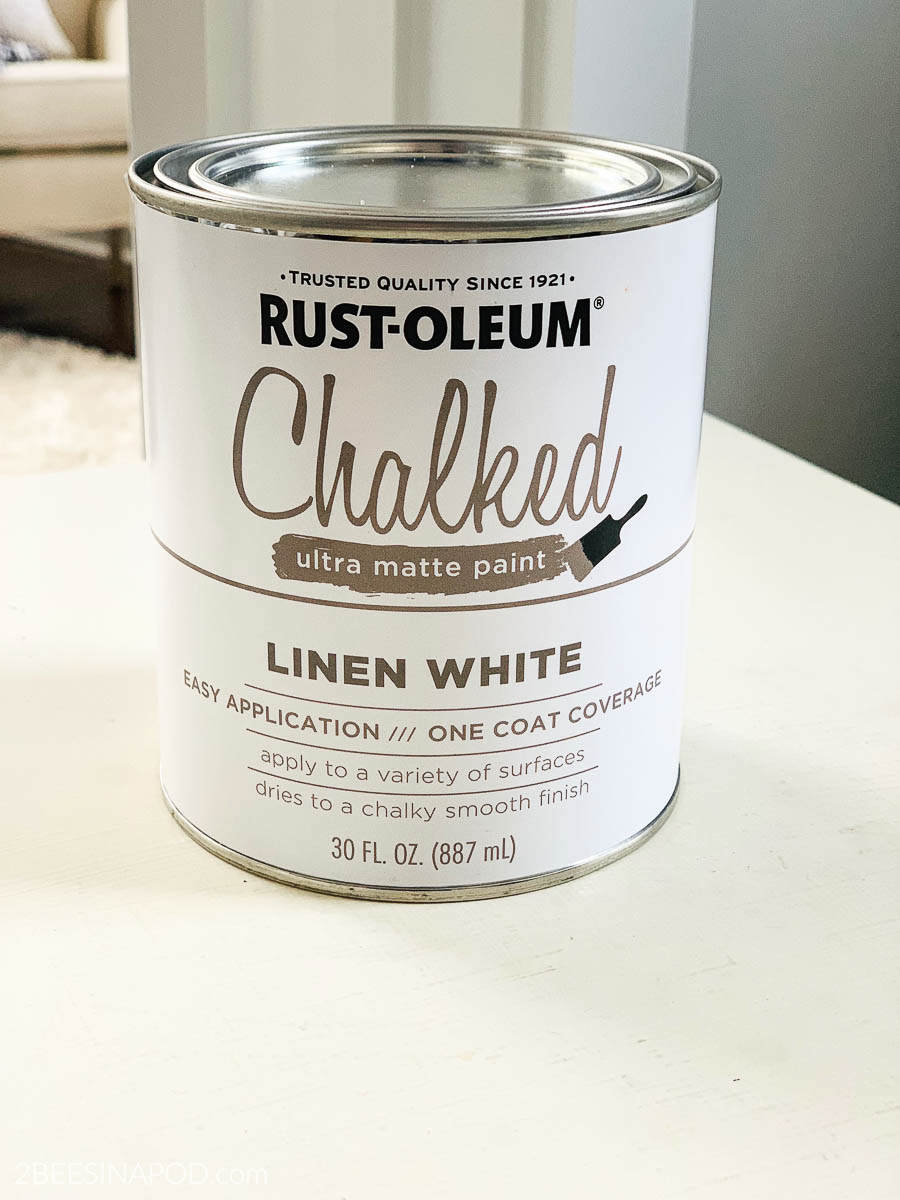 Bright White
Better already, right? I still wanted to keep the rustic look and feel of the shelves, so I just painted in quick strokes. Nothing too refined or perfect here.
Doing a quick staging, I settled on my favorite blue and white combination.
These adorable delft houses are vintage KLM Airlines liquor bottles. Can you imagine being on a trip and receiving these cuties with you in-flight cocktail? I started collecting these houses years ago – at vintage shops or thrift stores. My rule is I never pay more that $5 for one in excellent condition.
A couple of weeks ago I shared this project Easy DIY Vintage Tin Planter – Using a Smith Brothers Cough Drop Tin. Blue and white is such a clean and classic look. Not just in my home decor, but the collectibles too.
All-in-all I love how this painted shelf makeover turned out. It's not an ugly duckling anymore. Plus this was a totally free-to-me project as I had the paint in my stash. It's the same paint that I used on the Aged Terracotta Pots, Painted Trays with French Graphics and the Chalk Painted Books to Look Like Antiques With DIY Moulds. There is still plenty of paint for more creative ideas.
I hope that you've been inspired in some small way to make something for your home. Remember, click the links below for more thrifty inspiration!
Don't forget to Pin this to your favorite Pinterest Board!