Wicker Demijohn Bottles – Thrifty Style Team
Please note that this post contains affiliate links. As an Amazon Associate, Rewards Style influencer and Jane Influencer, we earn from qualifying purchases and any sales made through such links will reward us a small commission – at no extra cost for you.
We are firm and staunch believers that thrifty style does not mean  you have to scrimp on design or home decor taste. It doesn't even mean that these items necessarily have to come from a thrift store either. So what is thrift style? For us it means finding items that we love for a great price. Take for example our wicker demijohn bottles. Each bottle came from a different place. Collectively in a vignette they make a beautiful display.
2 Bees is very happy to announce we are now part of the monthly Thrifty Style Team. Each month we will present how we display, decorate or makeover an item in our homes.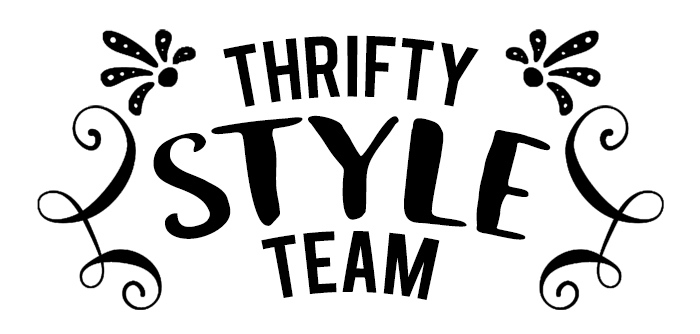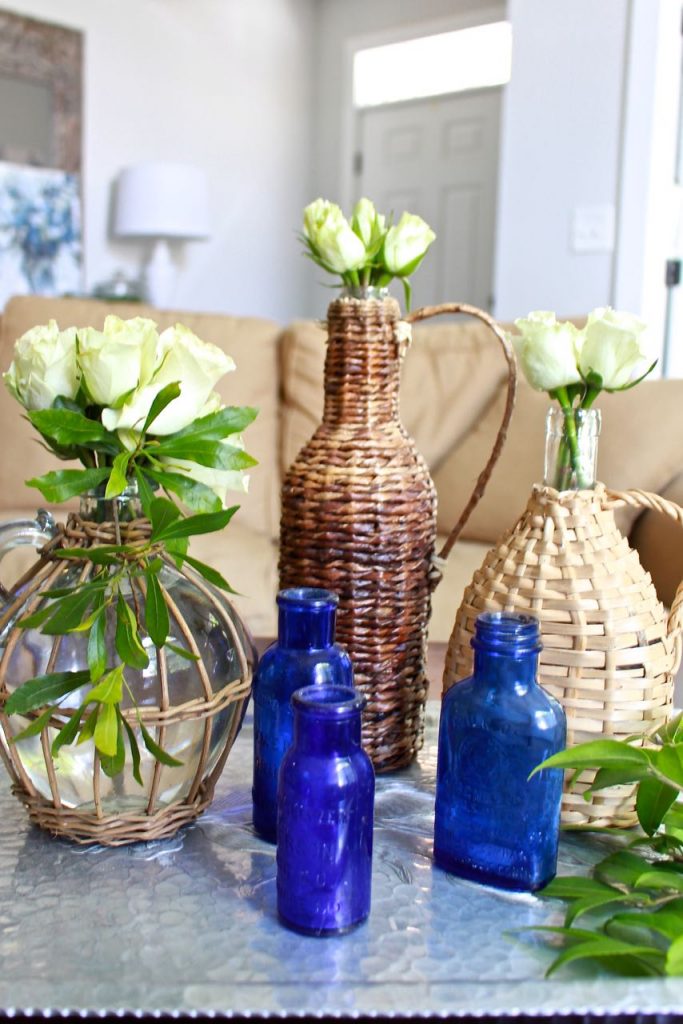 This beautiful wicker bottle looks vintage because of the little bubbles in the glass. Last year it was purchased at the craft store clearance aisle for just $2.oo. The woven wicker makes it look authentically antique.
Demijohn bottles are always on our "treasure find" list. The taller bottle in the middle was found at a thrift store for just .50 cents.
Woven wicker bottles are a bit harder to come by. We were very lucky that our bottle was free, yes – free. It was in another box of items from a yard sale and the owner just wanted to get rid of it. Can you imagine?
So, if you are a bit patient you can garner a collection like ours in just a short amount of time. And even better – for very little money. Remember, your home decor style doesn't need to break the bank.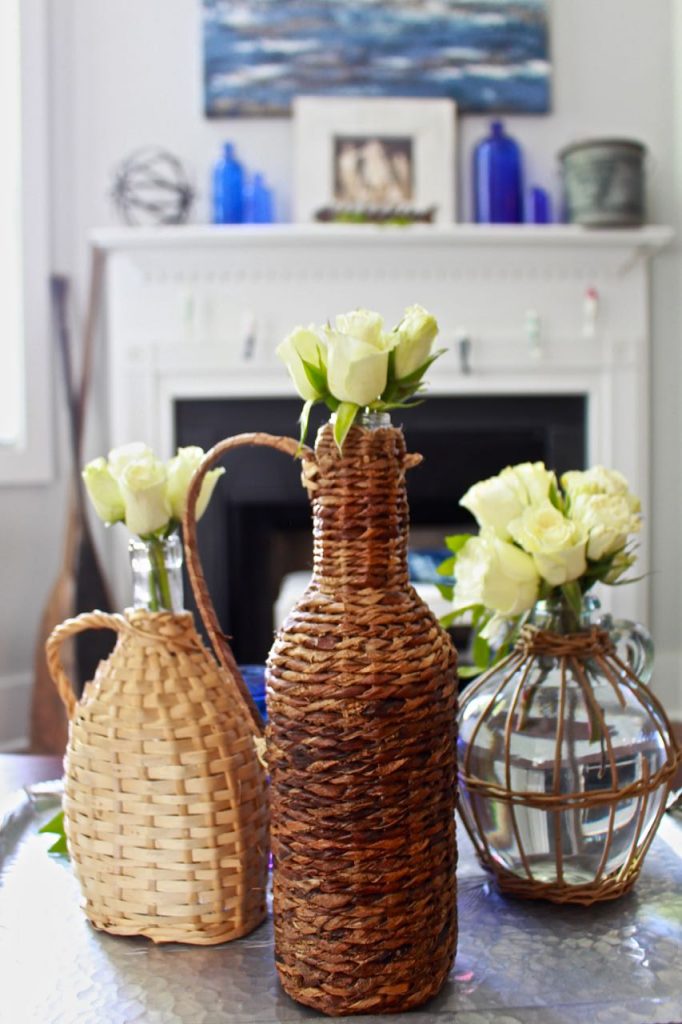 Displayed together on the coffee table with vintage cobalt glass bottles and cottage roses they look fabulous.
We hope that you like our thrift style. Don't forget to visit all of our talented friends!