Painted French Metal Planter from the Dollar Store
Please note that this post contains affiliate links. As an Amazon Associate, Rewards Style influencer and Jane Influencer, we earn from qualifying purchases and any sales made through such links will reward us a small commission – at no extra cost for you.
Transforming items from the Dollar Store is so much fun. Like this painted French metal planter.
Do you ever venture inside any of the dollar-type stores? They are typically filled with a wide variety of goods. Items that I shop for are painting tarps, sponge brushes, hardware items, party goods, housecleaning items and garden center items. Also, I find really cute seasonal and holiday items. My favorite thing to do is reimagine a $1 item into something more beautiful or into something else. So this dollar store garden center item is now a painted French metal planter.
Metal Planter
These oval metal planters are so cute – even as they are. They are approximately 10 ½" long – definitely a decent size for a planter or a centerpiece.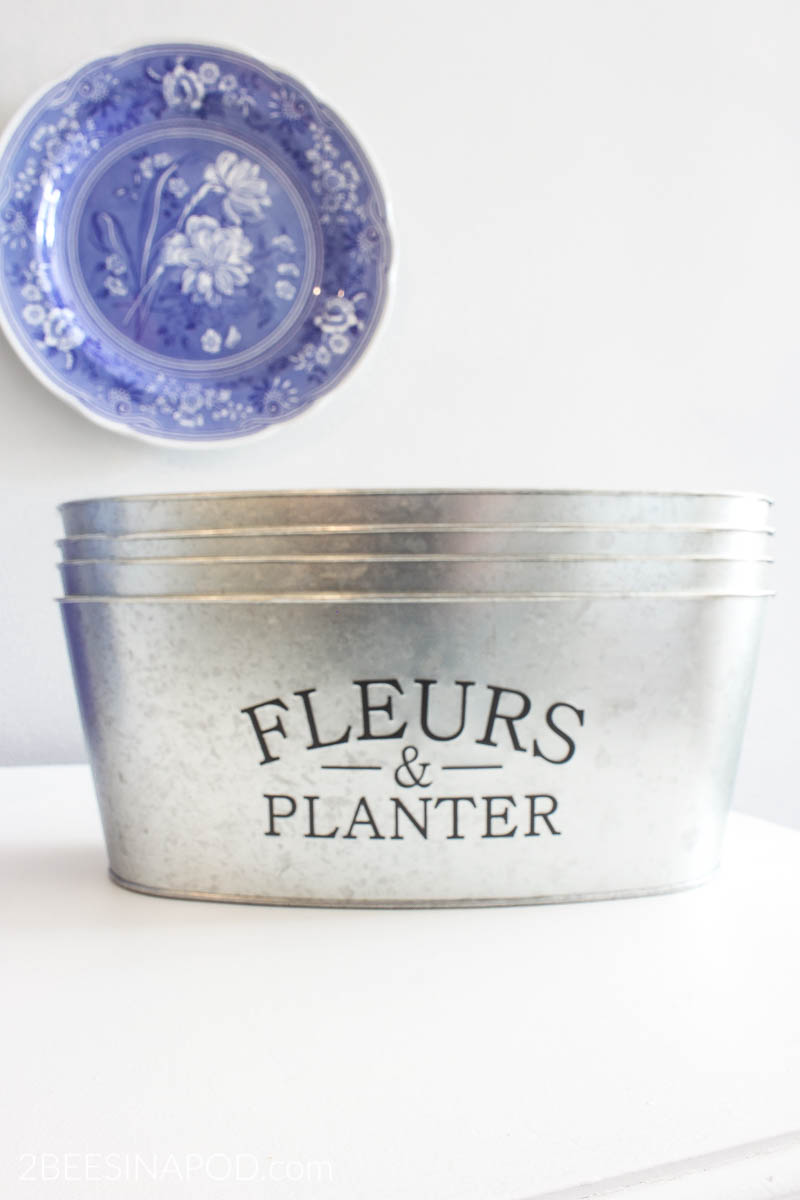 The graphics of the lettering are raised to the touch.I immediately had an idea of how I wanted to add my own flair to the planters.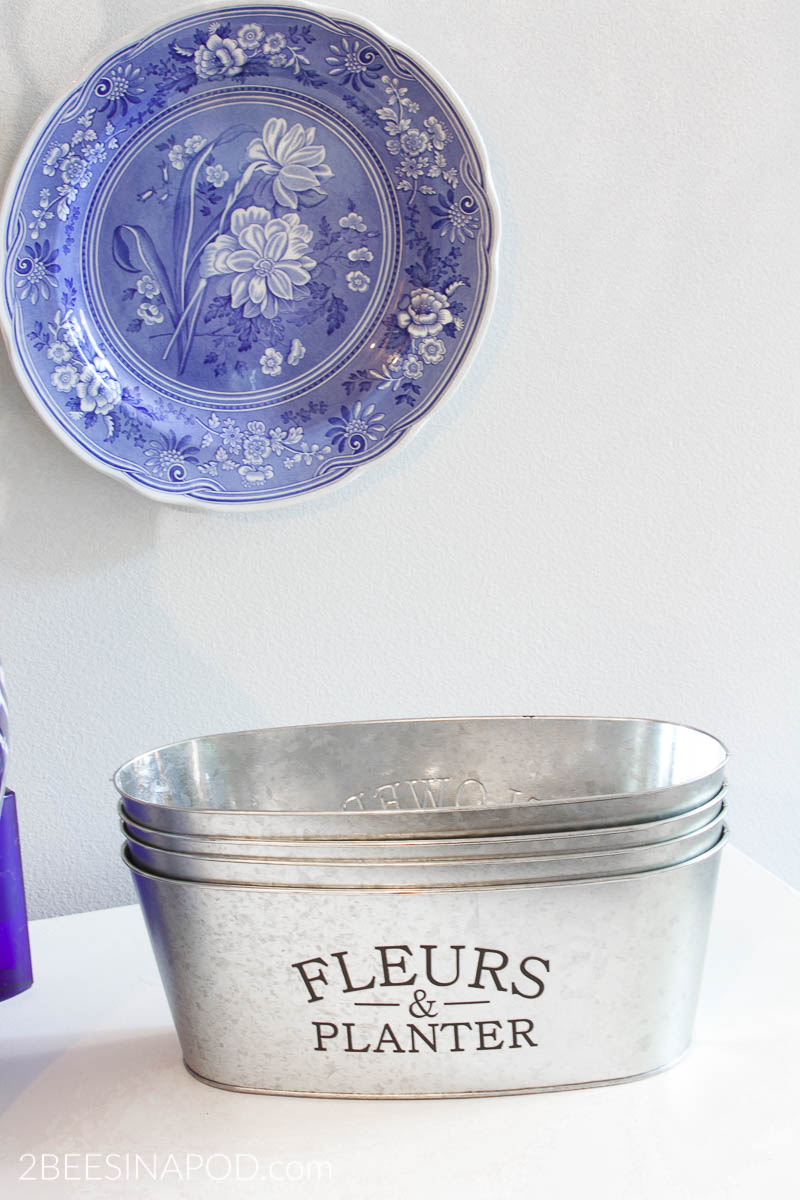 Supplies Needed
Chalk type paints in various colors
Beeswax or paste wax
220 grit sandpaper or sanding block
lint-free rags
sponge brush or paint brush
tack cloth
drop cloth or plastic to protect table or painting area
On a whim, I cut up an old sponge from my stash. I cut the sponge into four strips. Each strip was used for each individual paint pot and they worked perfectly. The sponge strip was dipped into the paint and then wiped onto the metal planter.
Each metal container received two coats of paint.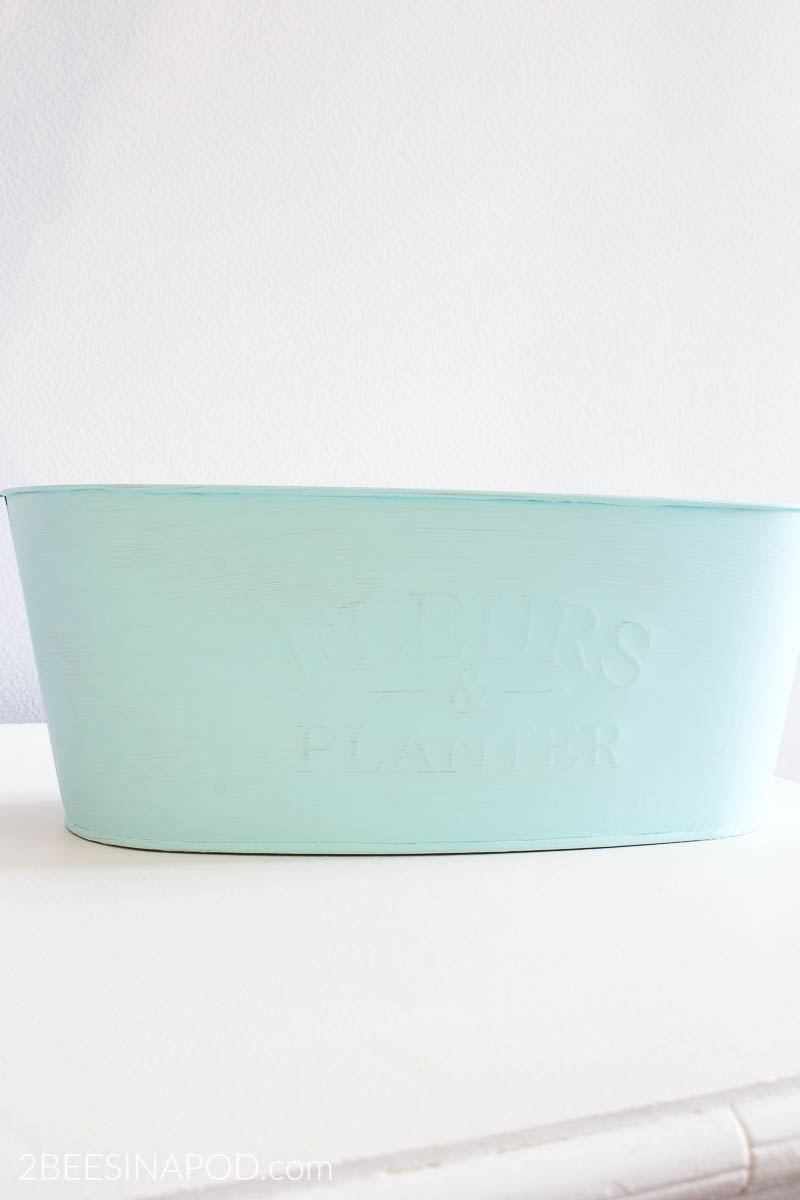 When the paint was completely dry (approximately one hour) I used a 220 grit sanding block.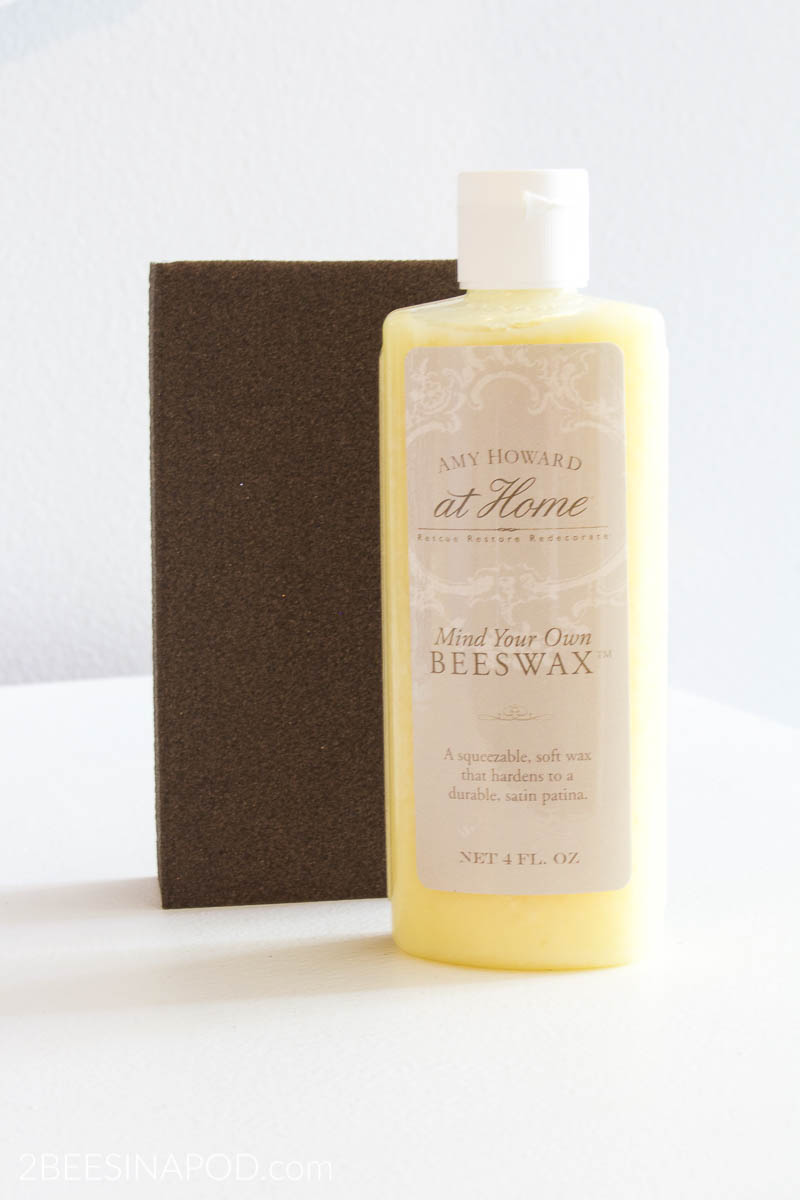 It was easy to hold onto the block and sand over the raised letters to distress the paint.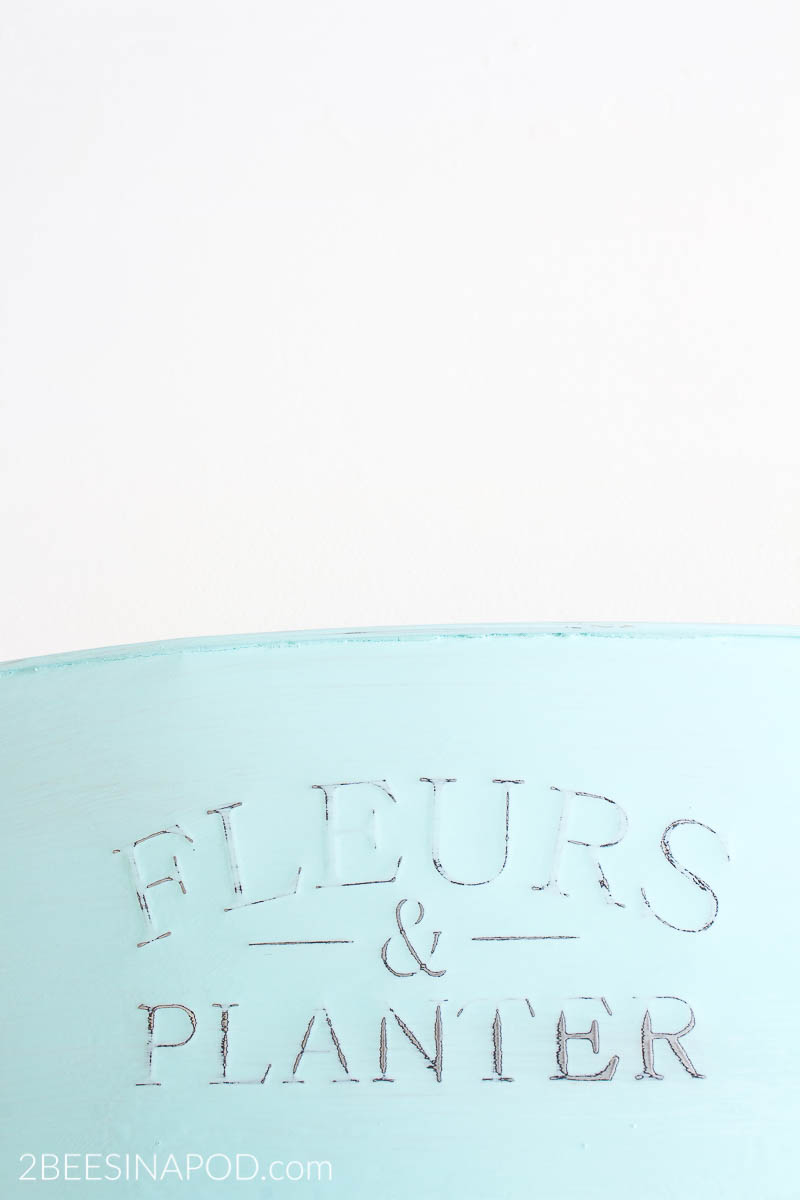 Next, I applied a light coat of beeswax to the entire painted French metal planter.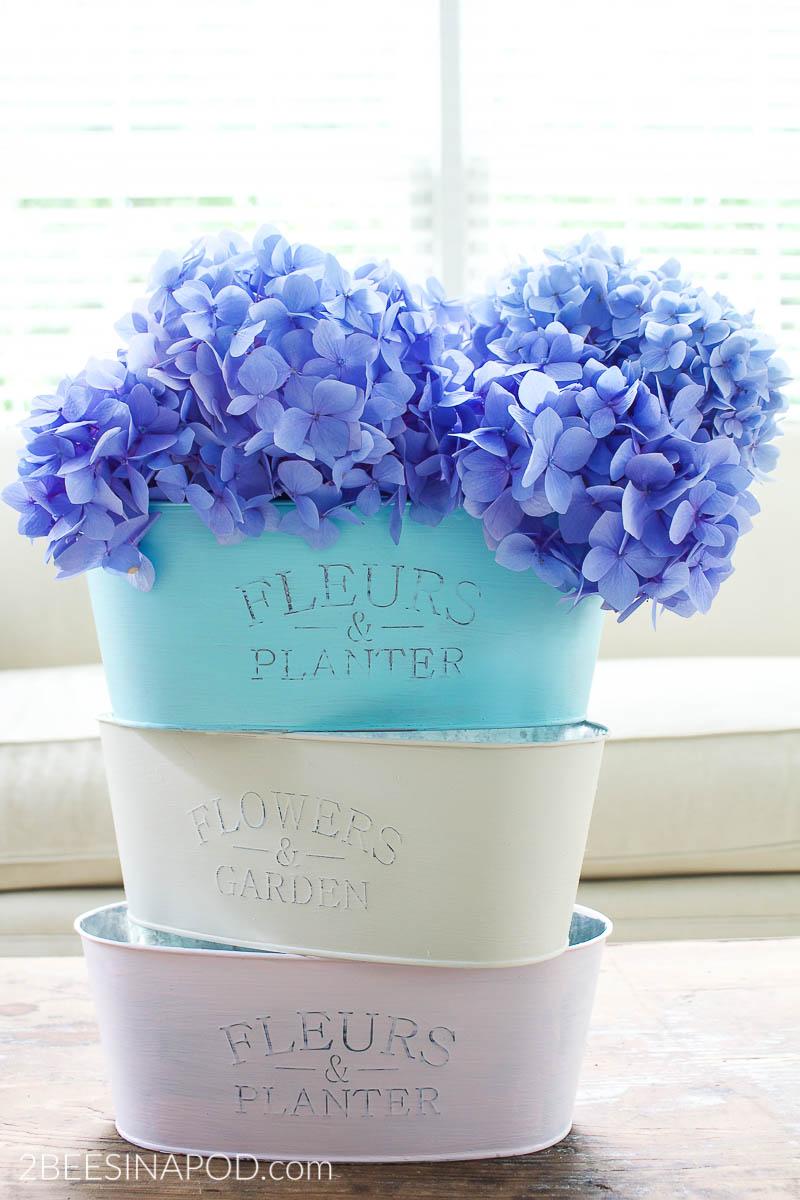 Look at how pretty all of the painted colors are!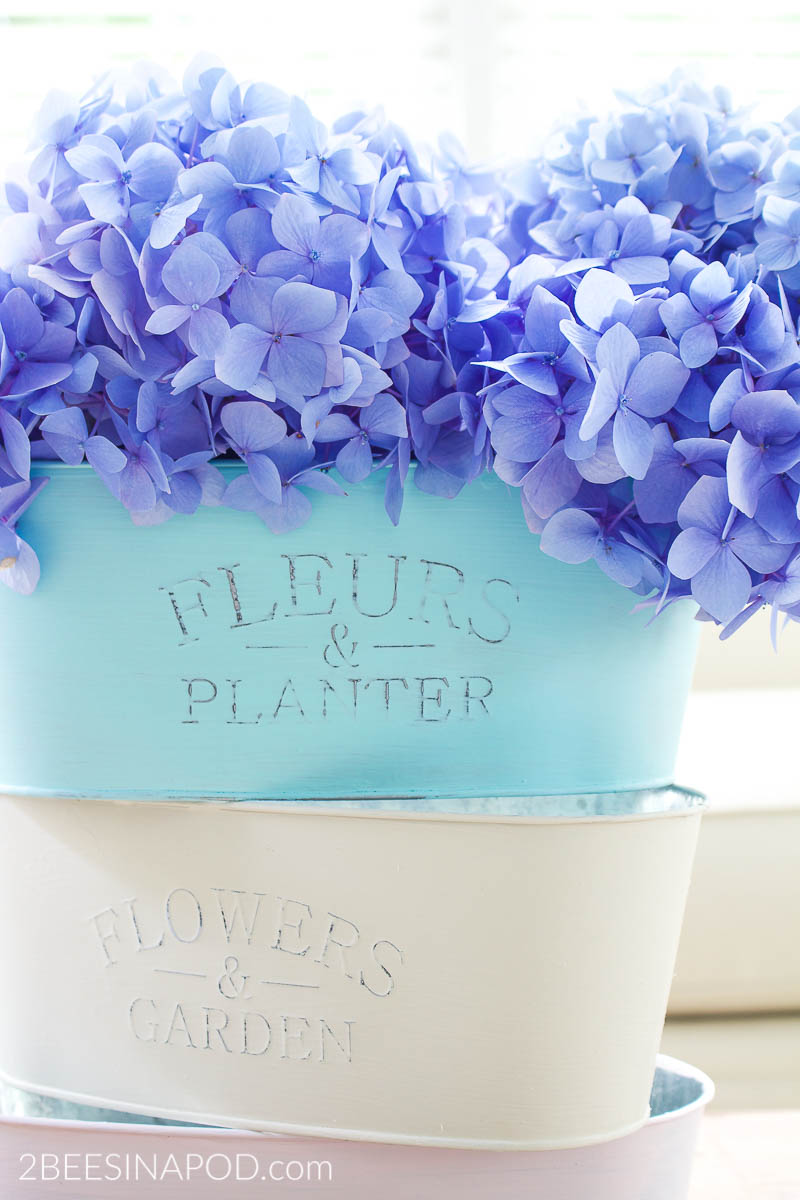 For display purposes I added some hydrangeas from my yard.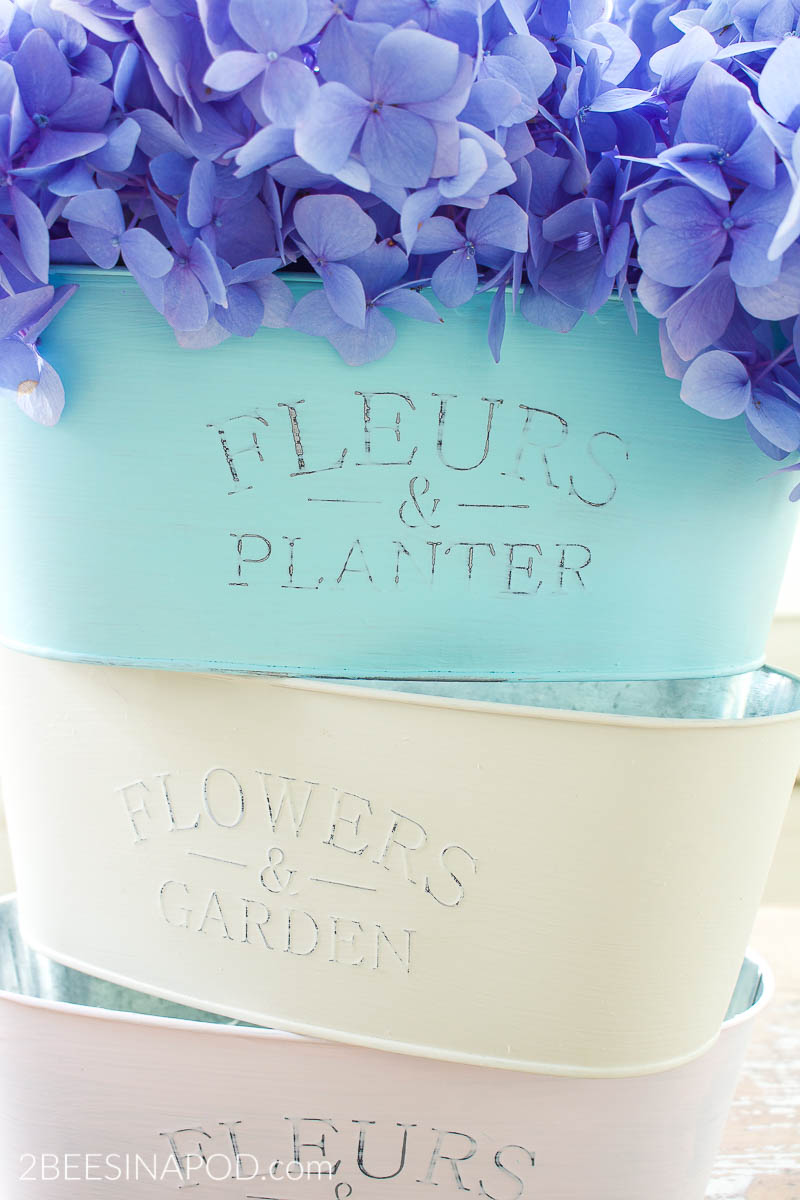 All I did was add small jars of water inside the planter and then added the hydrangea cuttings. You could easily add plants or succulents too.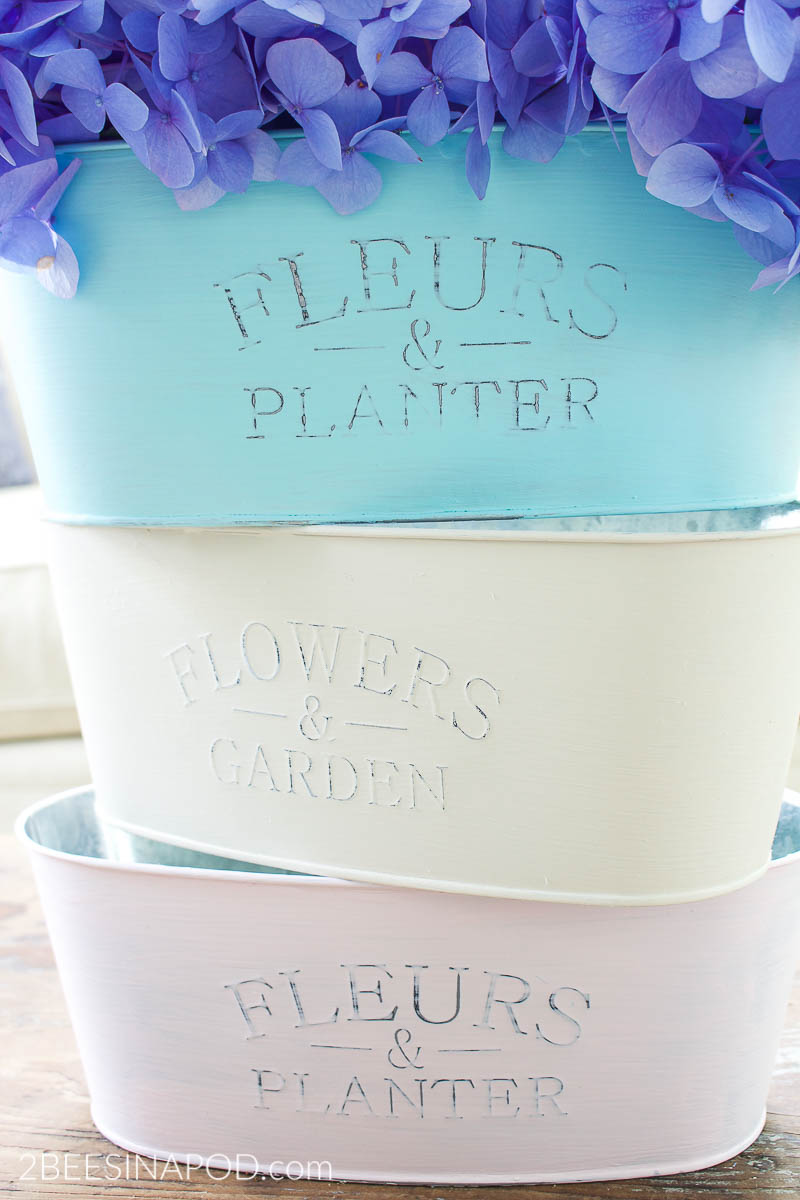 You may have notices that I didn't use the gray paint.
At the last minute I grabbed my Napoleonic Blue Chalk Paint.
Because of how dark this paint color is,it was necessary to add white chalk paint to the raised letters.
I also added a bit more of white detail painting too.
Isn't this outdoor display idea cute? Perfect for alfresco dining on a summer night.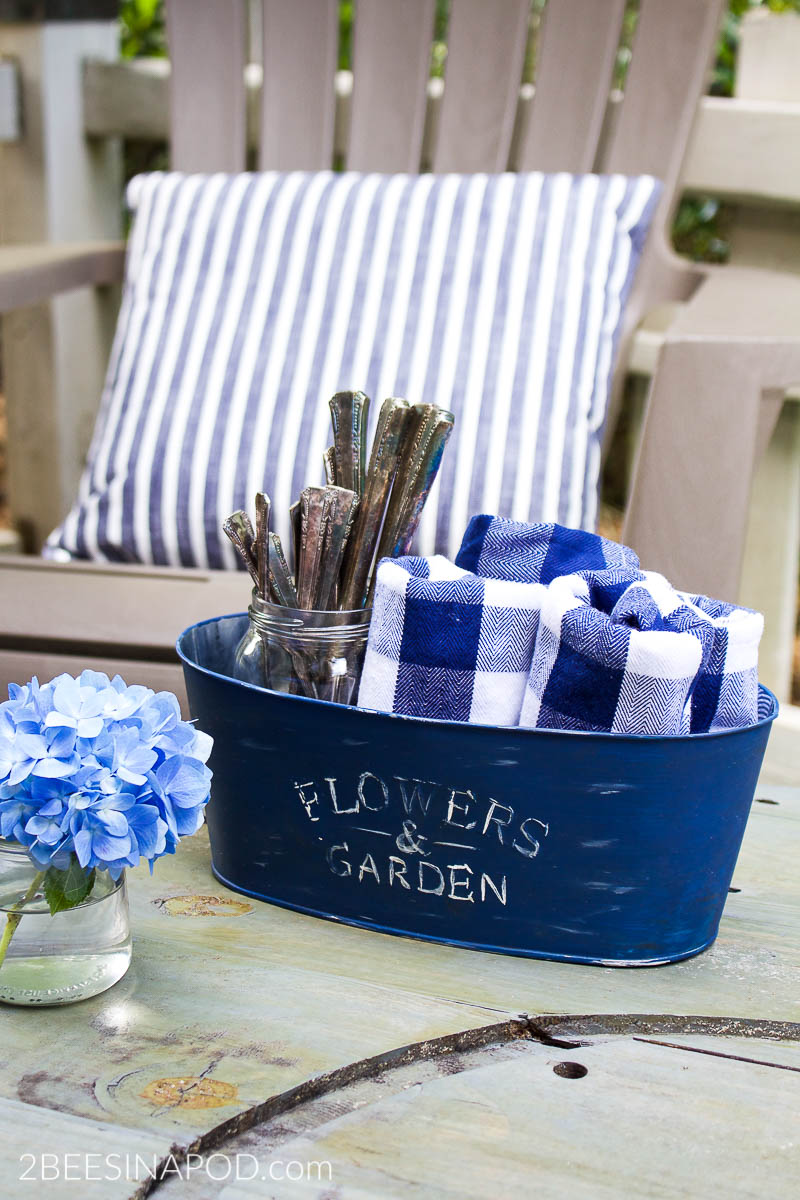 Other Display Ideas
ice with 4 drink bottles
candles
seashell collection
plants
succulents
For me each planter cost just $1.oo. I had all of the other materials in my stash. Pretty great, right?
So if you are out-and-about, do yourself a favor and stop into a dollar store. You might be surprised by what you discover!
Don't forget to Pin this to your favorite Pinterest board!