What Can You Put Under a Cloche – 12 Ideas
Please note that this post contains affiliate links. As an Amazon Associate, Rewards Style influencer and Jane Influencer, we earn from qualifying purchases and any sales made through such links will reward us a small commission – at no extra cost for you.
What can you put under a cloche when you are decorating your home?
You can probably already imagine that my answer is – anything that you want! If you have noticed the decor and vignettes in Jenn's home or mine you have probably spotted a cloche or two. They are a fun and unique way to display collections and showcase your design personality. So here are a few suggestions: What Can You Put Under a Cloche?
Does the Meaning of cloche ring a bell?
Maybe I am getting ahead of myself and I am assuming that we all know what a cloche is. The word cloche has a couple of different meanings. I'm interested in the word's translation: cloche as French for "bell," and both the gardening cloche and the hat cloche are typically shaped like the archetypal bell.  The gardening bell was made of glass, marble, concrete or other outdoor compound and used to protect outdoor plants. Now these glass cloches are being used in home decor.
Different shapes and sizes
Currently, wine corks are being collected and stored under this cloche.  You might remember that a few months ago I made this galvanized stand. The corks look like art when displayed this way.
This single moss ball has a place of importance under the cloche. The display makes more sense when it's showcased as a vignette next to the the large dough bowl full of larger moss balls.
Plants
Faux are probably best, but succulents would do well under a glass cloche.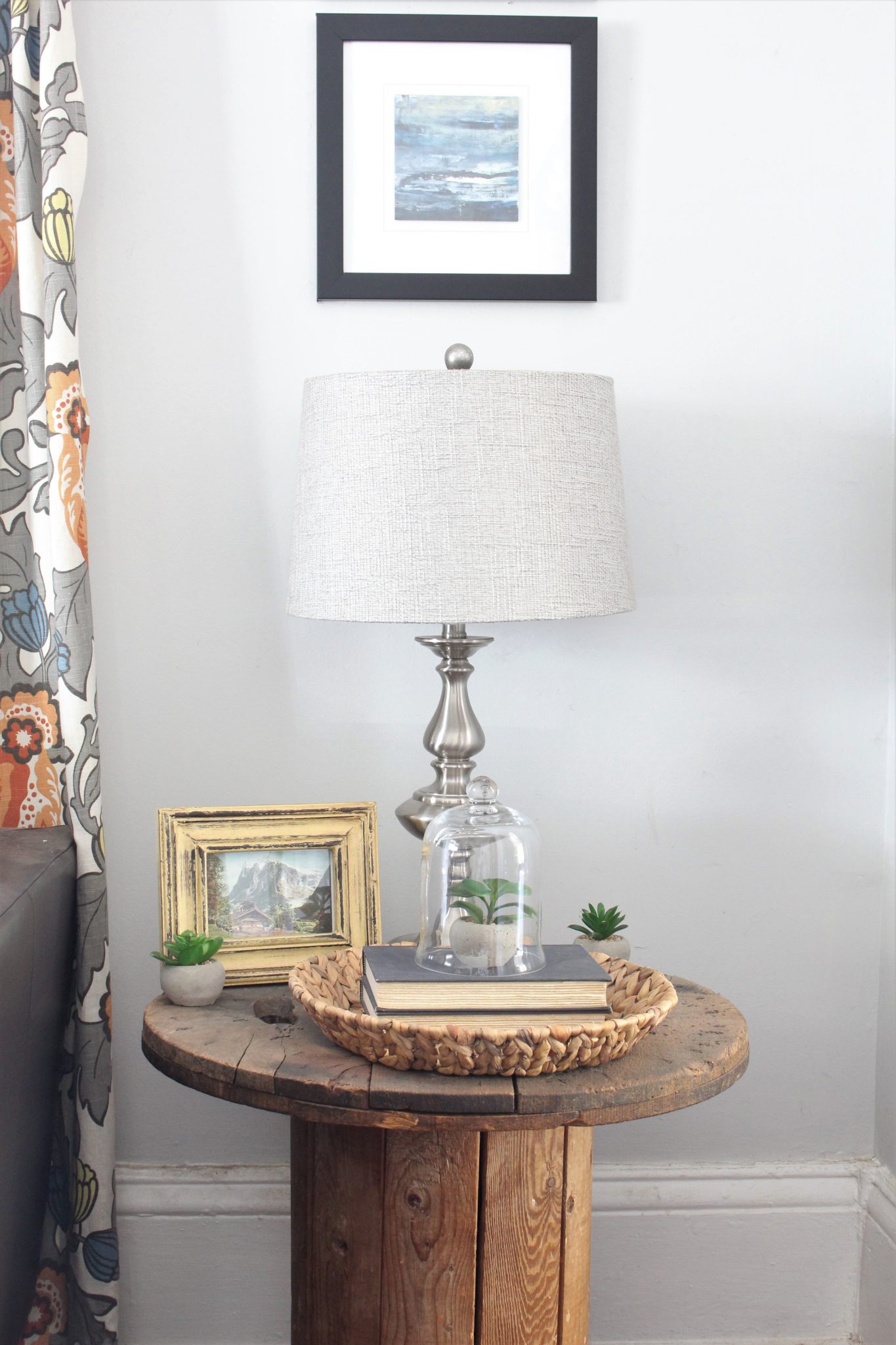 In the springtime I created this tabletop vignette. After finding this antique silver chick, I knew I had to create something fun with it.
Use What you Have
By now I think you know I am crazy for most things that are blue and white. A French vintage cheese plate is wonderful way for me to display by beloved cobalt blue bottles. An oversized cloche looks like the two pieces were made to go together.
Earlier I showed you how this piece currently holds wine corks. Honey Bee really wishes we had more cupcakes right now!  LOL. You can add cookies or brownies too.
Summertime is a perfect time to showoff the items you collected on vacation. A thrifted silver tray holds beach glass, a sea bottle with barnacles and a starfish.
Remember how I spoke of seasonal and holiday displays?
They are some of my favorite ways to decorate with cloches because you never run out of ideas!
How adorable is this winter tree display that Jenn created?
Look at what she did last fall. This is one of my favorites
One year at spring I printed artwork on an old book page. You can read that post HERE.
Other Ideas:
Jewelry
Photo frames
Books
Typography
Specific Collection – ex: feathers, antique thimbles, vintage marbles
Game Pieces – dice, dominoes
Are you inspired? What would you put under a cloche?
Don't forget to Pin the to your favorite Pinterest Board!