Farmhouse Wood Slice Serving Board – Thrifty Style Fall Home Decor Giveaway
Please note that this post contains affiliate links. As an Amazon Associate, Rewards Style influencer and Jane Influencer, we earn from qualifying purchases and any sales made through such links will reward us a small commission – at no extra cost for you.
Gift-giving is one of our favorite things to do. This is your lucky day because we have a farmhouse wood slice serving board that we are giddy to giveaway!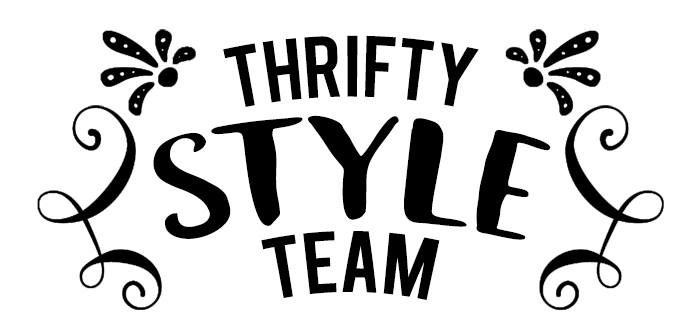 Our Thrifty Style Team loves to giveaway gifts too. Each and every team member is giving you an opportunity to win a previously-owned fall item of your very own. Our entry is a beautiful farmhouse wood slice serving board with graphics that read "eat, drink and be thankful".
The serving board has a great raw wood edge and pretty little legs.
Truth be told, this serving board was only used one time when this delicious caramel dip was made. It's hard to admit that I have a wood-board-hoard-collecting-addiction. LOL
Sometimes I just can't help myself. If I see a beautiful cutting board or cheese board I just have to have it. Especially if it is priced right. Are you like that too?
When using boards in my home I sometimes like to display items under a cloche.
This sweet velvet pumpkin is given a place of importance under the glass.
There are endless opportunities of uses for this board during Fall season.
Don't miss out on your chance. Read the rules below on how you can win.
How Do You Win?
Just leave us a blog comment below telling us how you would use this in your home.
Or maybe you're a board collector.
This giveaway is for one (1) Farmhouse Wood Slice Serving Board with graphics that read "eat, drink and be thankful" . Velvet pumpkin and glass cloche are not included.
We in turn will enter your name in Google Generator, a program that randomly chooses a winner.
Comments will be collected until 6:00 AM EST Wednesday September 19th, 2018.
We would love for you to subscribe to 2 Bees in a Pod – but it is totally not necessary to be eligible to win. If you are already a subscriber THANK YOU!
We'd love for you to win!
Now the best part…click on each link below and enter a chance to win on each of these blogs too! Isn't that great! GOOD LUCK!