Fall Decor in 5 Easy Steps
Please note that this post contains affiliate links. As an Amazon Associate, Rewards Style influencer and Jane Influencer, we earn from qualifying purchases and any sales made through such links will reward us a small commission – at no extra cost for you.
Now, we realize that some of you may not be ready for today's post. You are holding tightly onto the last days of Summertime. Fun in the sun, lazy days by the pool, beachside vacations and evening cookouts. Truth be told – we love those things too. But here in Georgia it has been a really long, hot and humid season. The local kiddos have all gone back to school and settled into their routines. Our post today is just an encouragement to think about our favorite season and to get your own ideas down on paper. We want to spur your creativity and help you create your own Fall decor in 5 easy steps.
We have a popular Pinterest board dedicated to all things Fall and would love to be Pin Pals with you! Follow our board here HAPPY FALL Y'ALL.
Choose Your Color Palette
We typically change our color theme every year as our mood and decor fits. Click the photos or links below to see more of our color palettes.
Warm and Cozy
This is a biggie for us. We love to snuggle up on the sofa in front of the fireplace when the temps finally dip. Pull out your favorite throws and comfy pillows. They can easily be stored in a basket next to a sofa…
…or displayed on your favorite sofa or chair.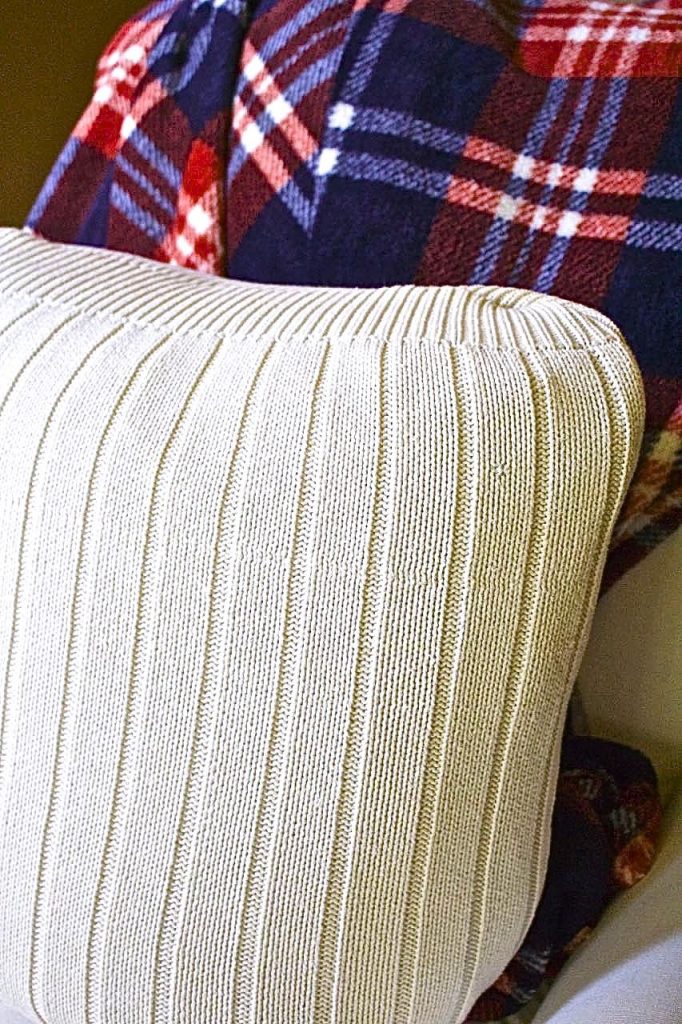 Make an Easy Craft
We love to craft, especially for the Fall season. Below are some of our easiest and most popular creations. Feel free to click the photos or links and make some of these for your own home.
The longest part of this project was the drying time for the paint. This was a great display in an antique wooden scoop on the coffee table.
This was a very cute project and we used the votives all the way through to Thanksgiving.
This Fall wreath is one of our all-time most popular posts. It takes literally 5 minutes to create. Not kidding.
It makes a colorful and pretty statement on the front door.
Y'all seem to love our succulent projects. Our guests love and appreciate taking home their personalized place cards.
Did you know that you can stain natural gourds? We love how the stain enhances the natural finish.
Warm Glow of the Season
Everything looks pretty by candlelight. With the beginning of each new season we like to purchase new scented candles. One of the best places to buy these is at HomeGoods. They have a huge selection and they are super affordable. We love anything with the scent of spice, vanilla and pumpkin that evokes the feeling of Fall.
We create different displays and use them around the house. It's fun to burn lots of candles throughout the house…just be sure to blow them all out!
Fall Recipes
This is the perfect time to start planning ahead with your Fall meal plan. We like to try new-to-us recipes so feel free to share your tried and true favorites with us. We can even share them on our blog! Click each photo or link for more detailed information.
Perfect Pot Roast – Oven or Slow Cooker
This is the first dish we make as soon as Fall arrives. It is delicious and the leftovers are fabulous!
World's Best White Chicken Chili

This chili is wonderful. Guests and family members keep coming back for more!
These delicious muffins are our most popular Pinterest post…ever! You will see why after you make them too 🙂
The Great Outdoors
Don't forget to think about your outdoor spaces. Lots of pumpkins are first on our list. You can add bales of hay, cornstalks, mums, flowers, pinecones or natural wood items. Please click the links below to see our front porch spaces.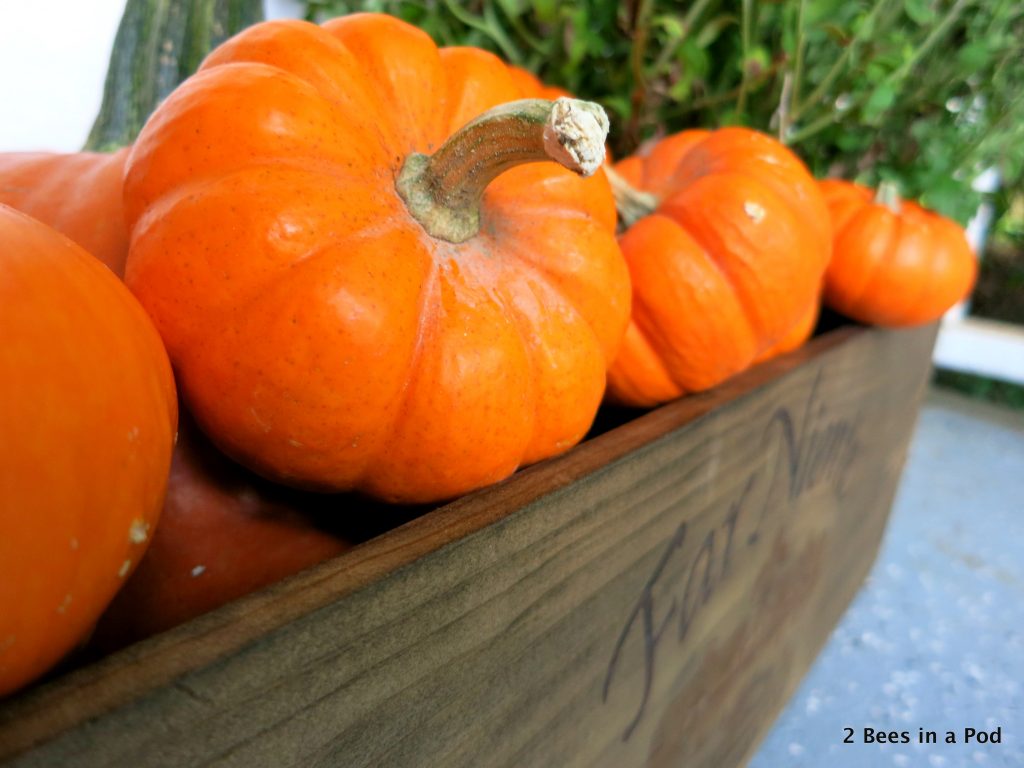 We hope you appreciate our tips and suggestions for your fall decor. It's never too early to put your plan together so that you are ready to spring into action when the time is right for you.
You'll find us standing outside of Starbucks…wearing our boots and scarves…waiting for the big announcement that Pumpkin Spice Latte season has finally arrived!
Happy Fall Y'all…and we hope you can create your own Fall decor in 5 easy steps.
XO~Vicki and Jenn
Don't forget to Pin this to your favorite Pinterest board…