DIY Pillow Covers – Made with Dinner Napkins…
Please note that this post contains affiliate links. As an Amazon Associate, Rewards Style influencer and Jane Influencer, we earn from qualifying purchases and any sales made through such links will reward us a small commission – at no extra cost for you.
Don't you just love it when inspiration strikes you in a nano second? That's what happened to me recently when I was shopping in Marshall's.  I had just started organizing and creating a design file for making over our master bedroom. Here in Atlanta we have many wonderful fabric and design centers. While, I am always drawn to the beautiful textiles and patterns I am often shocked at how costly fabric can be.
As I was walking up and down the aisles I spotted these napkins.
I knew in an instant that they would make great pillow covers for our master bedroom. The colors were perfect and I knew they could be sewn into pillow covers with minimum effort! Also, the price was right – at $6.99 I could make two pillows – or four pillows if I used a contrasting fabric for the back.
When I actually sat down to sew, I decided on the two pillow route – matching front and back fabric, therefore making two complete pillow covers.
I left one napkin intact as it was…the other pillow I cut in half being sure that my pattern was matching to the front fabric.
Ready, set, sew:
Right sides of the fabric face each other

The cut side of the fabric is at the bottom – I sewed this side first.
Sew the other two sides
Leave the fourth side open – as this will be the pocket opening for your pillow form. The best part is that with this opening, the sewing is already done for you and creates a nice sewn edge.
Trim threads…
Turn right side out…
…paying special attention to the corners.
I used pillow forms from old pillows that I am not using anymore.
Stuff your pillow cover.
See how nice the back finishing is? The napkin hem creates a wonderful edge for your "envelope".
Even though I will be using these pillows in my master bedroom I couldn't wait to show you this project and how easy it is to make pillow covers 🙂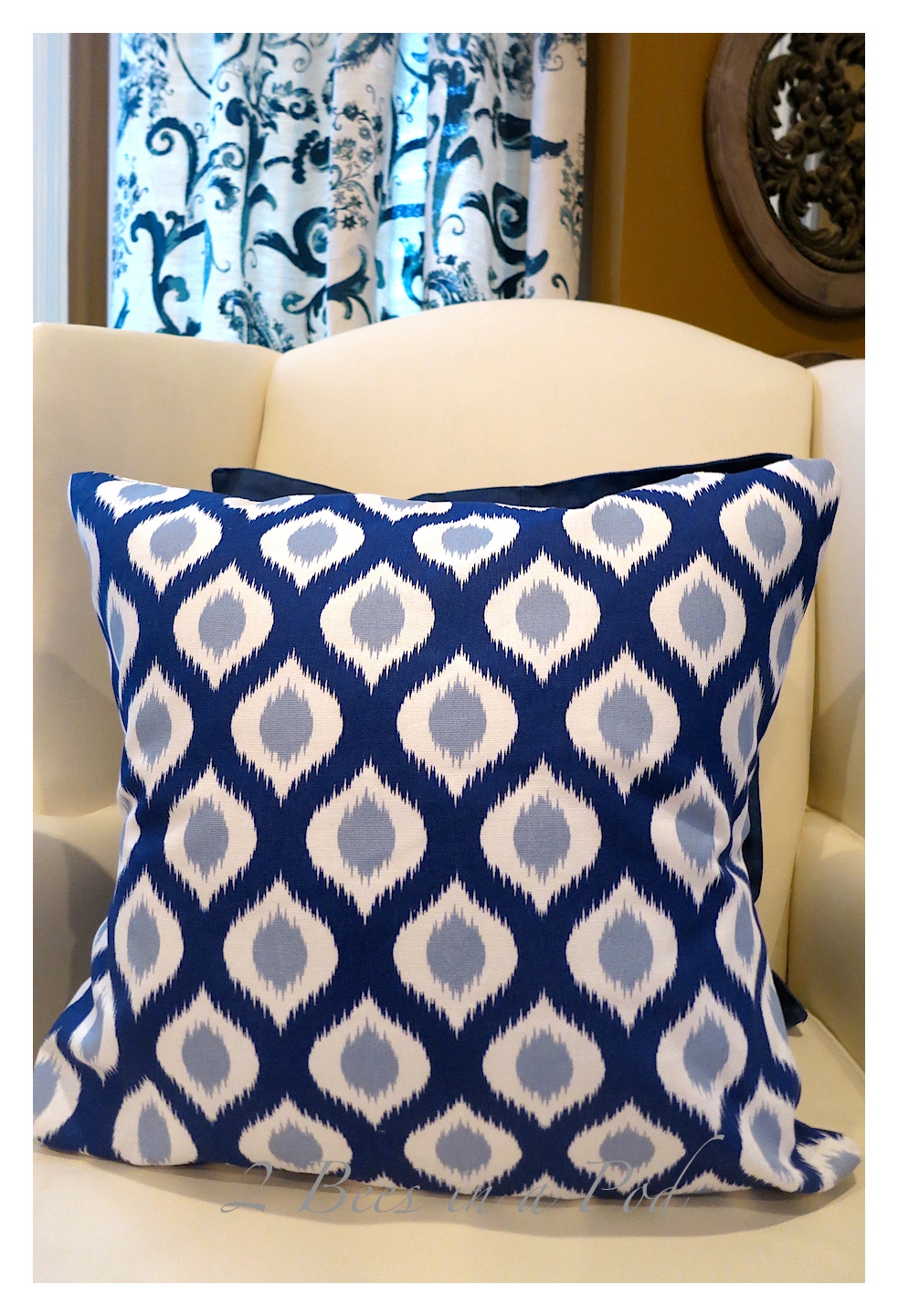 Remember this wing chair that used to be plaid until I painted it? You can find that project here.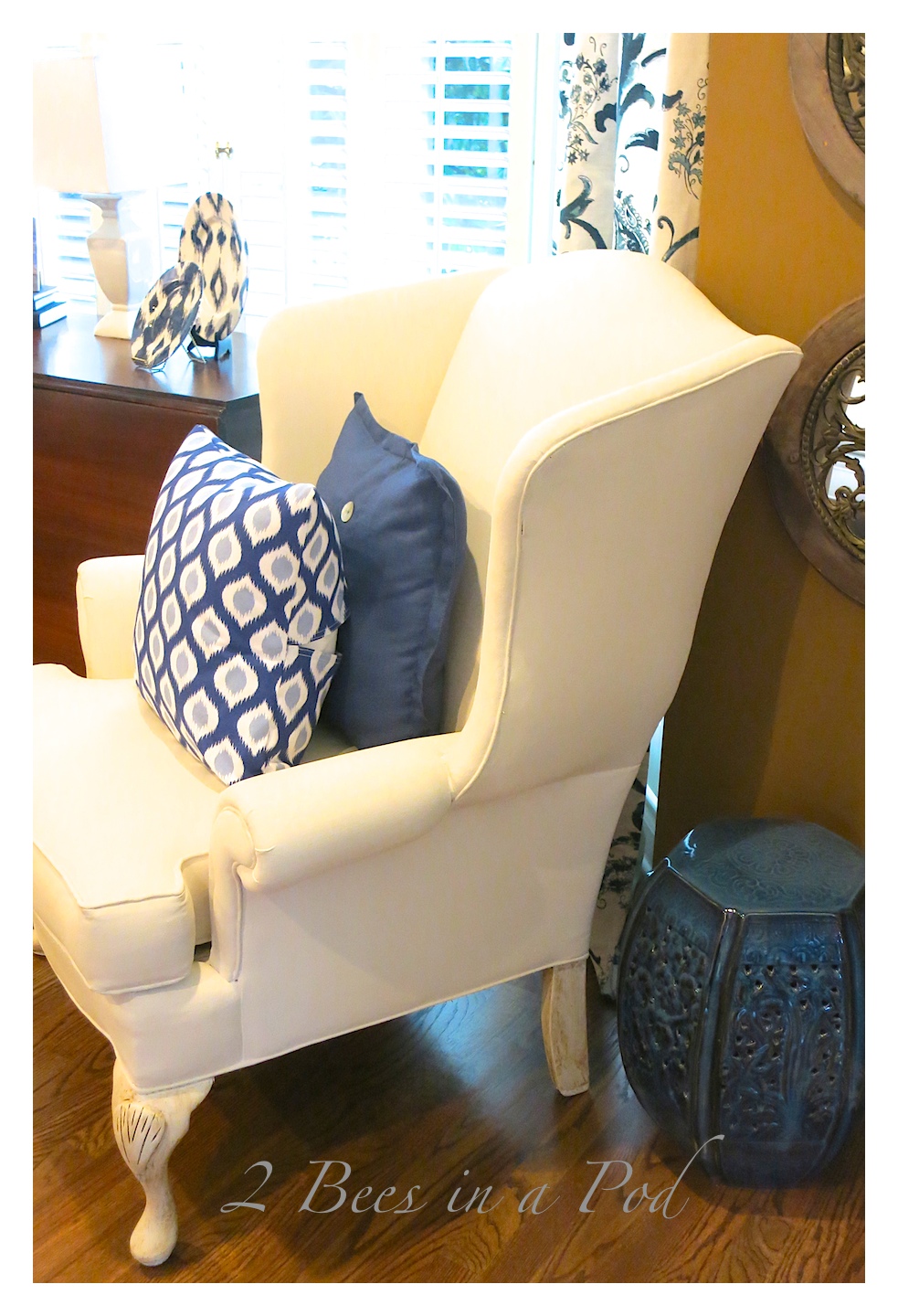 If you're out and about and see any napkins I might be interested in…let me know 🙂