Decorating with Copper Molds – Thrifty Style Team
Please note that this post contains affiliate links. As an Amazon Associate, Rewards Style influencer and Jane Influencer, we earn from qualifying purchases and any sales made through such links will reward us a small commission – at no extra cost for you.
Unique ways of decorating with copper molds.
If you haven't noticed, copper is a red-hot trend in home decor. Actually it has been for a few years now, as much as so called experts thought that it "wouldn't last". Personally, I love it. Decorating with copper is warm, pretty and has a gorgeous hue. Each month our Thrifty Style Team shares how we use our thrifted finds in our own homes. I was thrilled when I found these large vintage copper molds.
Even more exciting is that each mold was discounted and on sale for just $2.oo each. Aren't they beautiful?
Copper Love
The copper hue for each mold varies just a little bit. For the mold that is shaped like a flower I did a simple succulent planting.
Succulents are one of my favorite things to plant in unusual planters. I've done arrangements in vintage silver sugar bowls and a tea canister.
Being that our weather is unseasonably warm, my hydrangeas have started to bloom again. The copper mold with the high fluted edge made for a perfect vase.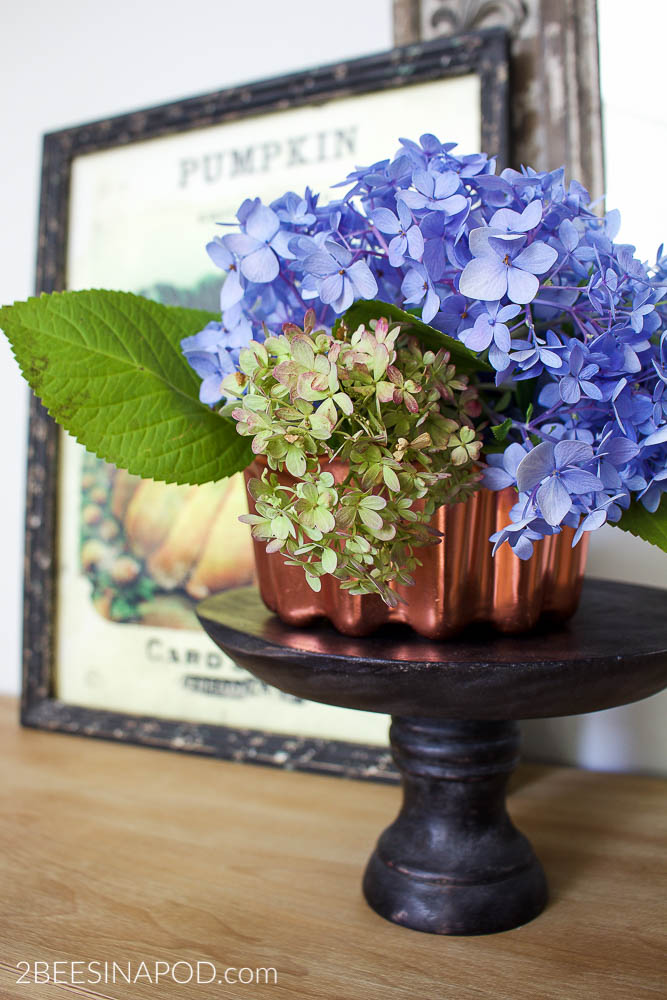 Last year I found these great copper mugs while treasure hunting and used them to make spiced candles.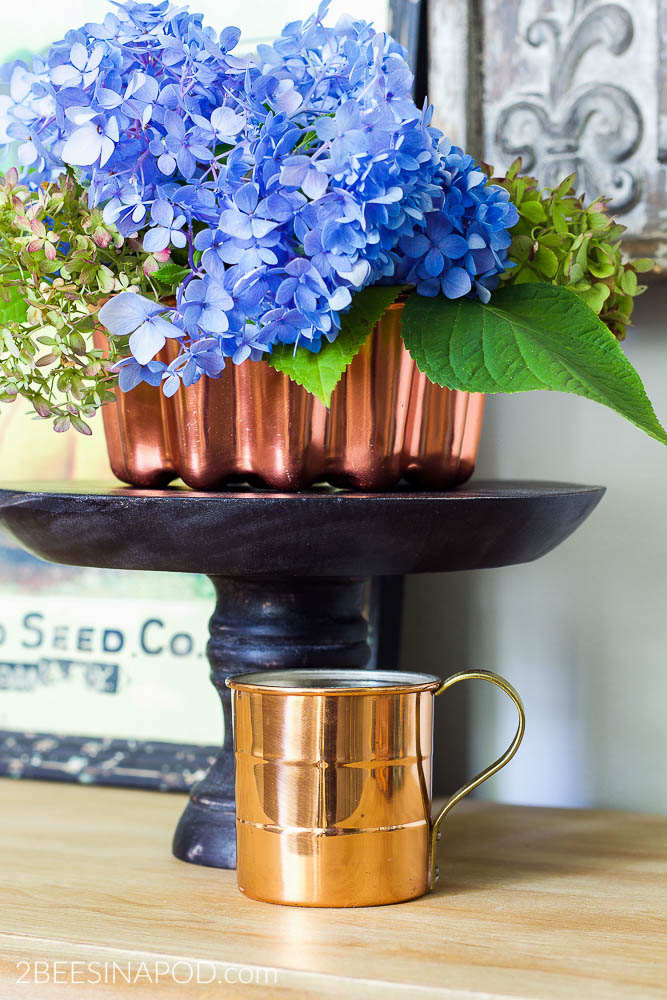 The shape of this copper mold is my favorite. What would you call it? Snowflake? Anyway, I just added wine corks, votives and a vanilla scented candle.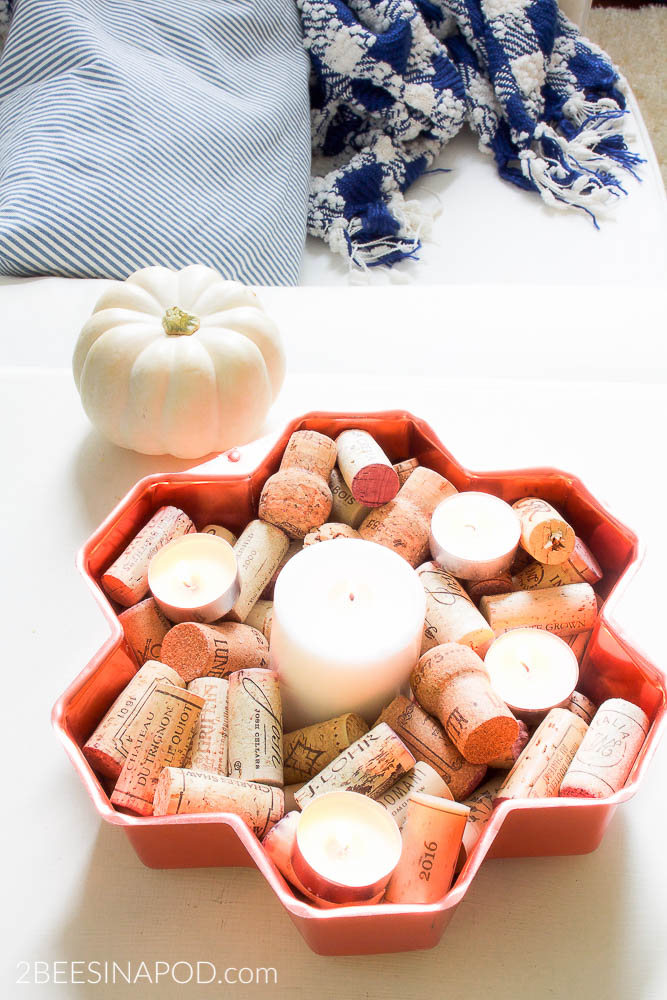 The warm glow of light at night is amazingly rosey and beautiful!
Decorating with copper can be very expensive. I'm so lucky to have found all three of these molds for just $6.00 in my thrifting excursion.
Pin this to your favorite Pinterest board.
Now let's see what the other creatives are up to! Please be sure to visit everyone.