Cleaning Survival Kit Giftaway – Thrifty Style Team
Please note that this post contains affiliate links. As an Amazon Associate, Rewards Style influencer and Jane Influencer, we earn from qualifying purchases and any sales made through such links will reward us a small commission – at no extra cost for you.
Cleaning Survival Kit Giftaway – Thrifty Style Team
Our Thrifty Style Team is so excited about our posts this month. We have decided to help y'all out during this virus-time. Each of us has created a special care package. In our neck of the woods, cleaning supplies are still scarce at most stores. We created a Cleaning Survival Kit Giftaway.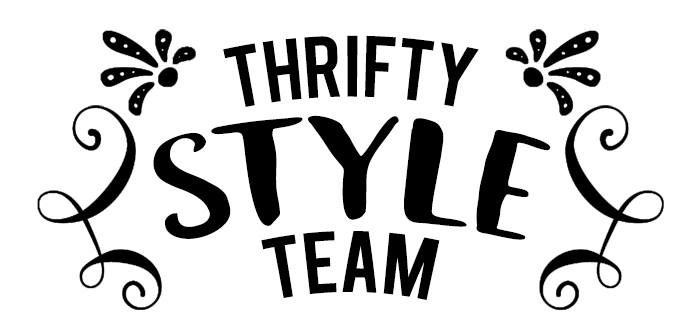 Nothing has made us re-think our cleaning routines more than this pandemic and Jenn's pregnancy. In the early days of coronavirus, cleaning supplies were literally depleted in stores and online. Having dabbled with essential oils and natural cleaners, I felt fairly certain that my household had enough to get by and survive the inventory scarcity.
We like using products that are plant-based and as chemical-free as possible. Not to say that there is a time or two that we use other products. But, we are working on alternatives for those.
One of our favorite products is Thieves Household Cleaner. With simple, plant-based ingredients that leave behind no chemical residue. Thieves Cleaner also has a fabulous warm, spicy aroma. It's safe for humans and pets alike.
If you're interested, view this YouTube video that does a cleaning test comparison for effectiveness.
Lemon essential oil can be used in cleaning products too.
Cotton dish towels are an essential kitchen item.
Mrs. Meyer's dish soap is another fave product. And who doesn't love the scent of honeysuckle.
HOW DO YOU WIN?
Just leave us a blog comment below telling us how you will use the gifts in your home.
Or maybe you have a cleaning tip or recipe you would like to share.
This gift-away is for: an 8 ounce amber glass spray bottle with labels attached, Thieves sachet packet, 2 kitchen towels, lemon essential oil, Mrs. Meyer's Honeysuckle dish soap and Printable cleaning recipe cards. Other items are not included.
We in turn will randomly choose a winner.
MUST reside in the USA.
Comments will be collected through midnight Friday, August 21st, 2020. We will announce the winner of the Cleaning Survival Kit on Friday, August 22nd, 2020. We would love for you to subscribe to 2 Bees in a Pod – but it is totally not necessary to be eligible to win. If you are already a subscriber THANK YOU!
GOOD LUCK!!
Don't forget to Pin this to your favorite Pinterest Board!
Be sure to checkout the other giftaways from the other Thrifty Style Team members.
Comments are closed – this giftaway has ended.