12 Laundry Room and Entry Ideas – DIY Housewives Series
Please note that this post contains affiliate links. As an Amazon Associate, Rewards Style influencer and Jane Influencer, we earn from qualifying purchases and any sales made through such links will reward us a small commission – at no extra cost for you.
Welcome back to our monthly installment of our DIY Housewives Series. We are excited to bring you 12 laundry room and entry ideas.
If you have been following us, then you know that this is where we team up with 11 other bloggers each and every month to showcase a DIY topic. For our new followers we are so glad that you are here!
Jenn's previous home was an adorable 1930's cottage.
The house was loaded with charm – original hardwood floors, chunky trim and curb appeal for days.
There was however one issue that needed to be addressed right away. There was no designated laundry space inside the house. A washer and dryer hookup was located in a tiny space underneath the house. This meant hauling dirty laundry outside the front door, down a hill and into a dark and musty spot. It became evident that laundry was never going to get done again if this was how clothes were to be washed and dried.
Inside the house there was a tiny closet just outside of the master bedroom.
We came up with the idea of opening up this closet just a bit more in the hopes that a washer and dryer could be added.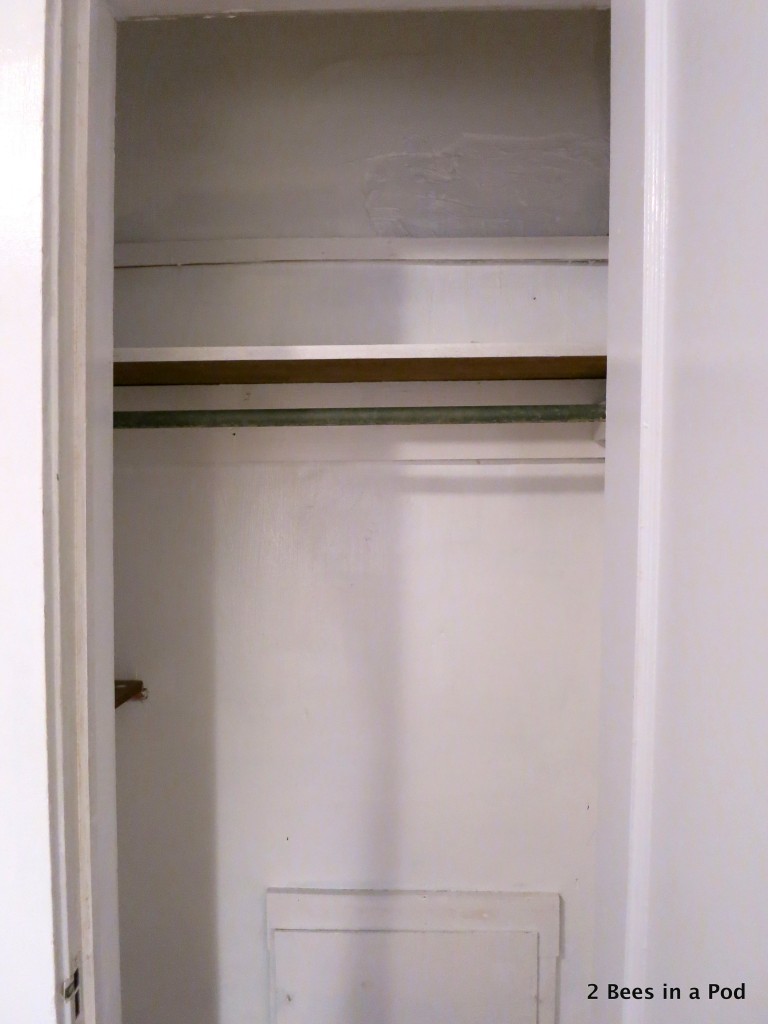 After speaking with professionals we discovered that our very good idea 🙂 was feasible and relatively inexpensive to do.  Finding a washer and dryer that would fit wasn't as hard to do as we thought either. Did you know that most washer and dryers can be stacked? We didn't either until we bought this set.
Look at what we were able to do…
There was just enough space on the left to add shelves for much needed storage space.
Laundry supplies were easily accessible. You can read the entire laundry room post HERE and HERE.

Be sure to check out all of the other inspiring makeovers!