Painted Frame Makeover – Thrifty Style Team
Please note that this post contains affiliate links. As an Amazon Associate, Rewards Style influencer and Jane Influencer, we earn from qualifying purchases and any sales made through such links will reward us a small commission – at no extra cost for you.
Painted Frame Makeover – Thrifty Style Team
Welcome to our monthly installment of Thrifty Style Team! This is the place where we get together with our talented and creative blogger friends every month. We each makeover, repurpose or transform something from our homes or thrift stores. This month we offer a painted frame makeover – Thrifty Style Team. Let's get started!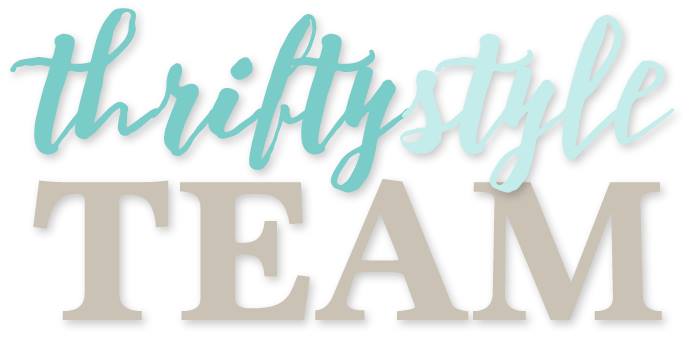 Remember way back when – we could safely travel? Hopefully those days will happen for all of us again in the near future. In the meantime, I've been reminiscing about wonderful vacations from my past. This brings me to souvenirs. Do you collect souvenirs when you travel? I know some people collect snow globes, art, postcards, maps, currency, ornaments, candy and more.
It starts with a collection
Personally, I collect miniature art pieces. They are small (usually 2″x3″), take up zero suitcase space and they capture a happy memory. My collections are typically watercolors of the city center, doors or important scenery like the beach.
I decided to go through my photo frame stash to find a good choice to showcase my artwork. Enter the perfect candidate. The problem though, is that it is bright gold and faux green marble.
My decor tastes are much different than this. I prefer more subdued, plain frames.
Looking through my paint stash, I decided on Dixie Belle chalk mineral paint in the color Drop Cloth. It's like the color of putty. I knew it would be perfect for my photo frame makeover.
Go for it!
Using a sponge paint brush, I began painting the frame. I added the paint a bit thick, in the hopes of only needing one coat. It worked like a charm. The paint dried beautifully.
This beautiful artwork is from a very special family trip to Paris. I bought if from a street vendor for just a couple of Euros. It was my first trip to Europe and we were celebrating Jenn's college graduation and my wedding anniversary to Honey Bee. The three of us created memories to last a lifetime as we traveled to London and Paris.
What do you collect?
Look at it now!
Pairing the two of these was the perfect marriage. The white frame showcases the gorgeous colors of the watercolor.
Remember – makeovers of any kind need not be difficult. This was a free-to-me project because I already had everything on hand. More than likely you have a photo frame stash in your home too!
Now lets see what our creative friends have made this month!
Don't forget to Pin this to your favorite Pinterest Board!