How to Stain Natural Gourds for Fall…
Please note that this post contains affiliate links. As an Amazon Associate, Rewards Style influencer and Jane Influencer, we earn from qualifying purchases and any sales made through such links will reward us a small commission – at no extra cost for you.
Hey there…do y'all have Fall Fever yet? I know that we do 🙂 We've been enjoying football, pumpkin spice lattes and breaking out our Fall decor. We hope you enjoyed the first week of our Fall Bloggers Tour. Week one we did Tablescapes, and you can see ours here.
Some of you were very curious about my large gourds that I used on my dining room table…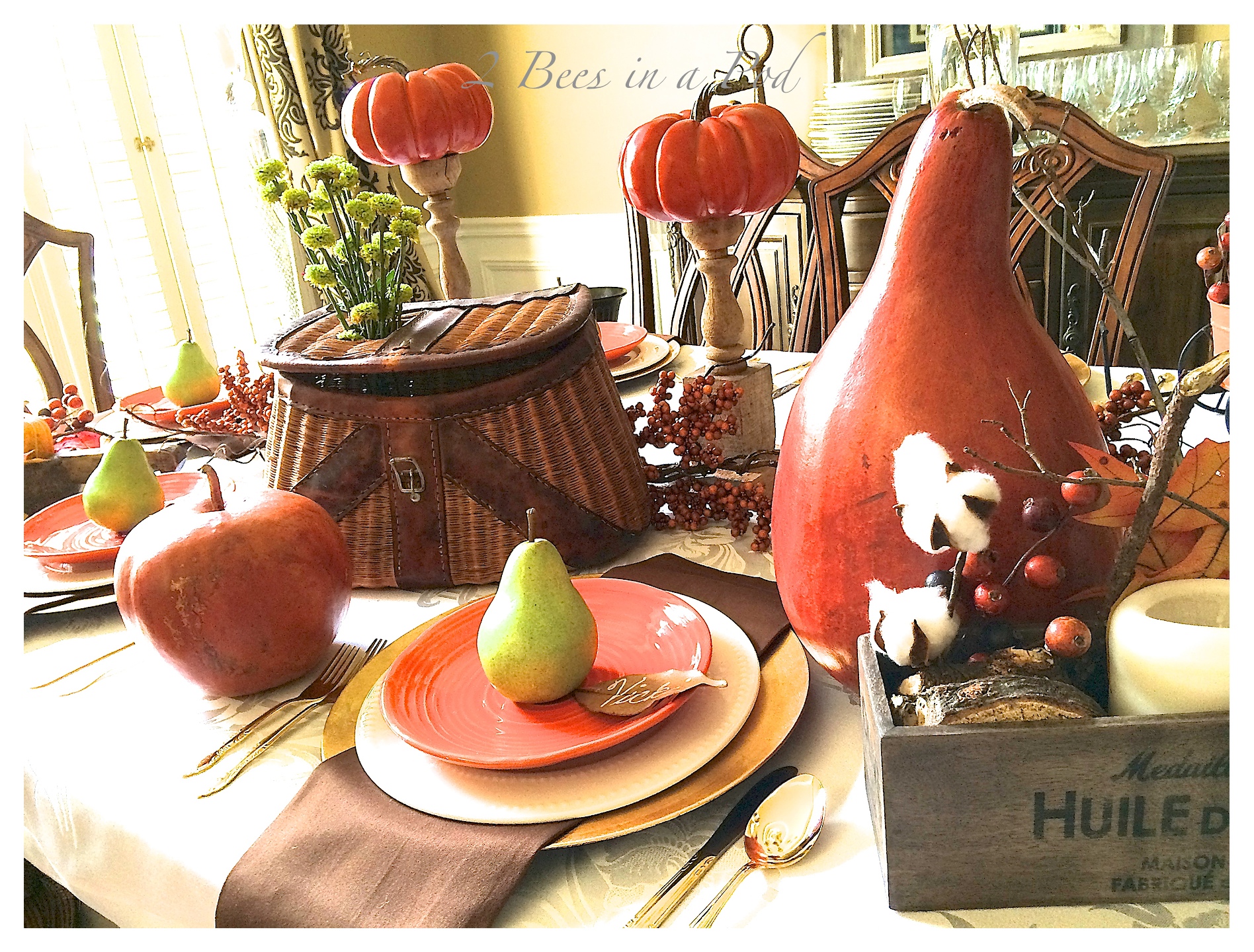 Most of the questions were:
Are they real?
Yes, they are.
Where did we get them?
I have had all of these gourds since we lived in North Carolina. They were $1 a piece from the farmers market. So I guess I've had them for about 13 years. They have kept very well!
How did they become rust color?
I used stain and paste wax. I personally feel that the stain enhances the natural beauty of the gourd.
So, we thought it would be fun to just show you how we did it – plus you get a sneak peek as to what our mantel will look like 🙂
Make sure that you start with clean gourds. Now, we don't mean to douse them in water as this could ruin your gourd. Take a damp clean cloth and wipe off any dirt or debris to ensure a smooth finish.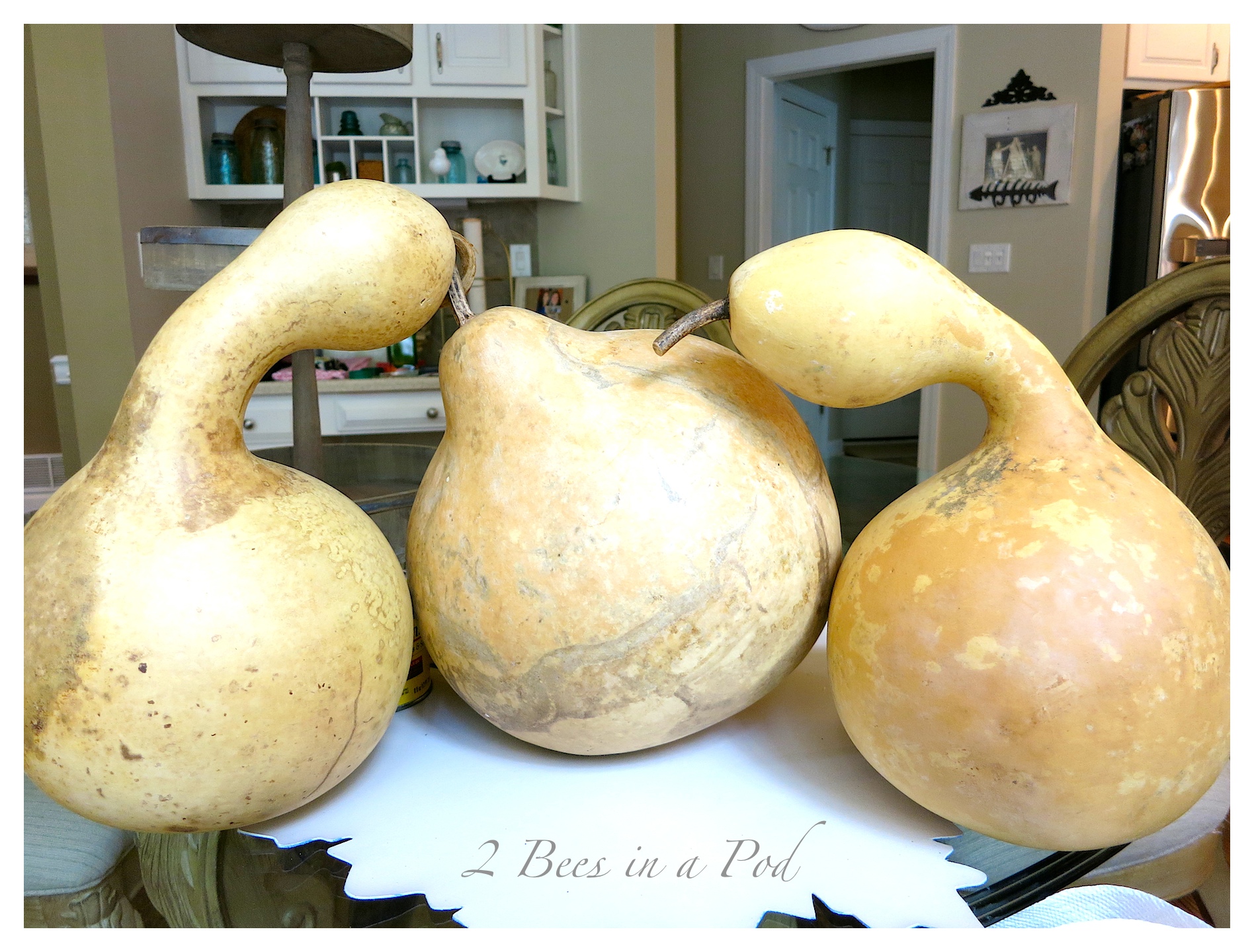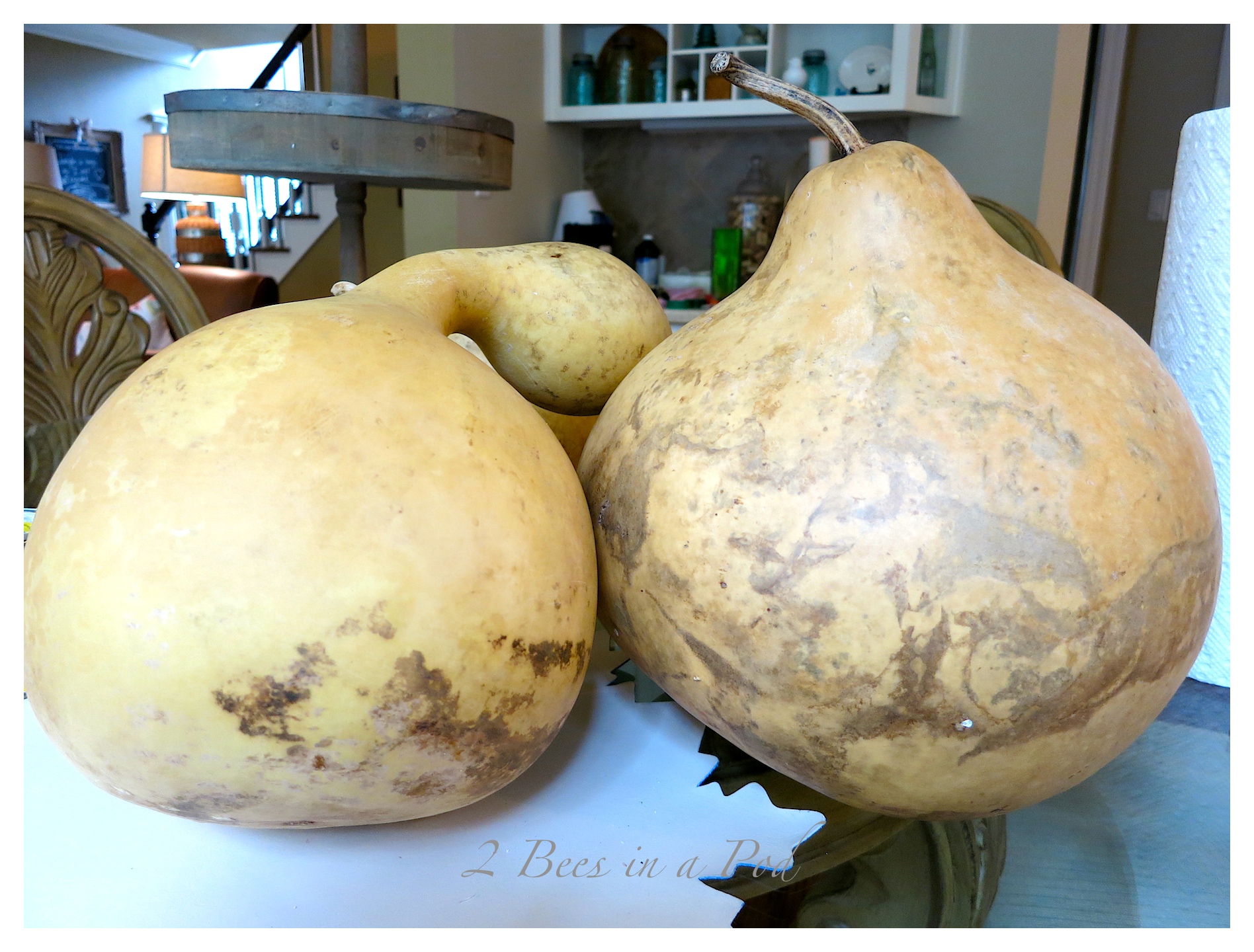 We just used a paper towel to apply a light coat of  stain all over and let it dry.  We wanted the stain to be darker so we used Provincial 211 by Minwax
.
You can really tell the difference the stain makes when you set it side by side with an unstained gourd.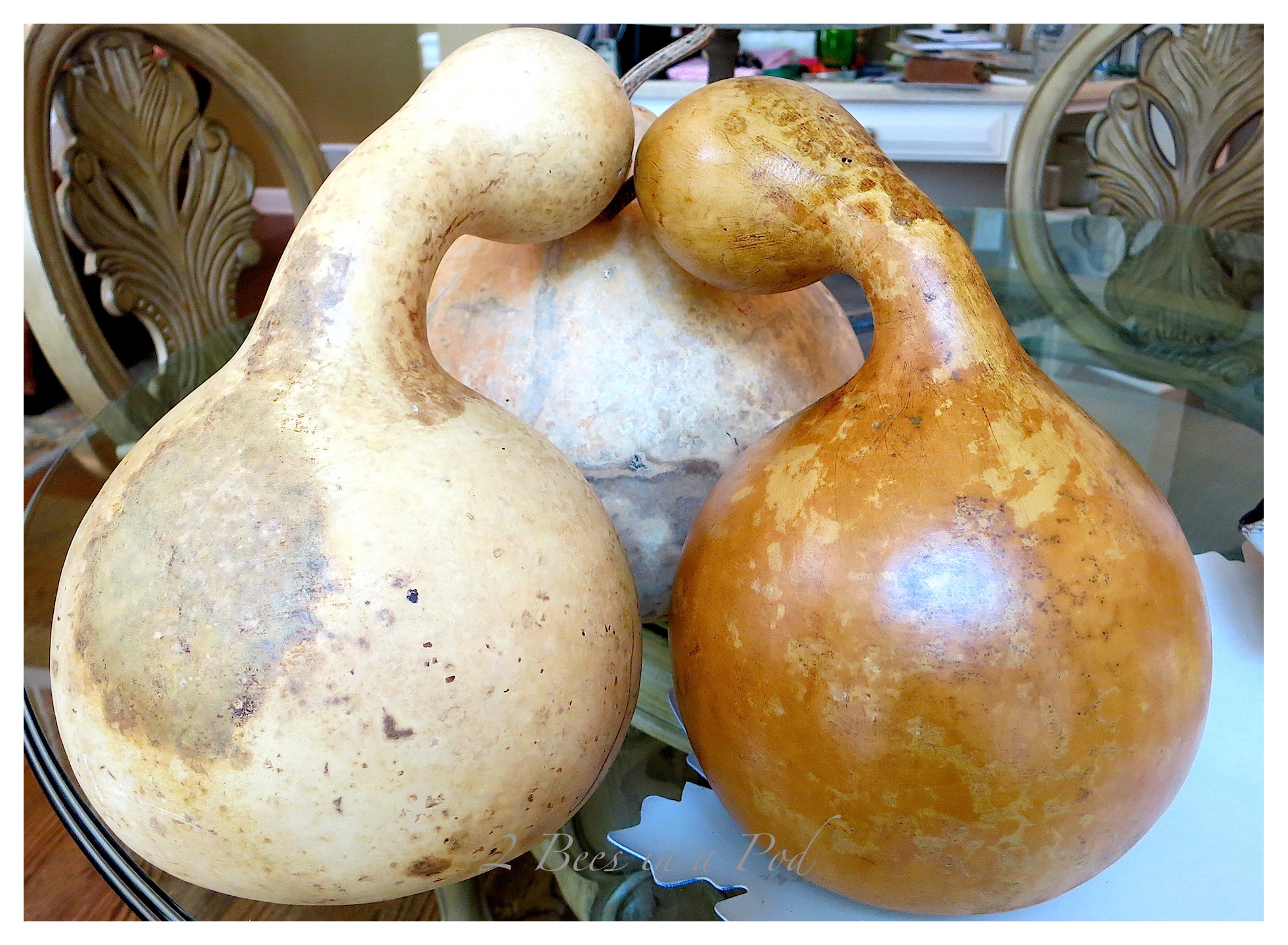 Once the stain is dry, which took only about an hour, we coated the gourd with Minwax paste wax
 and just lightly rubbed this in.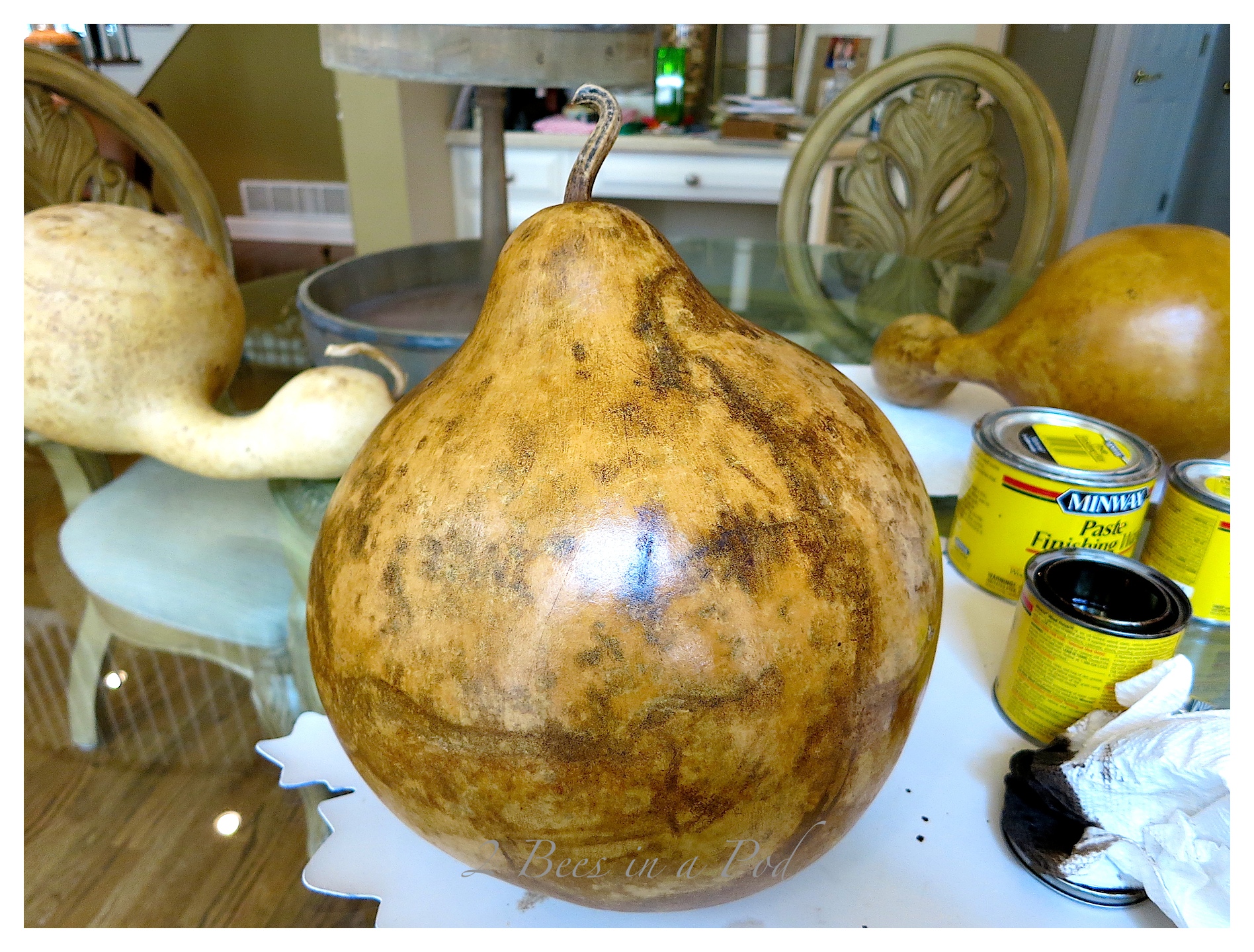 Now we have beautifully stained gourds!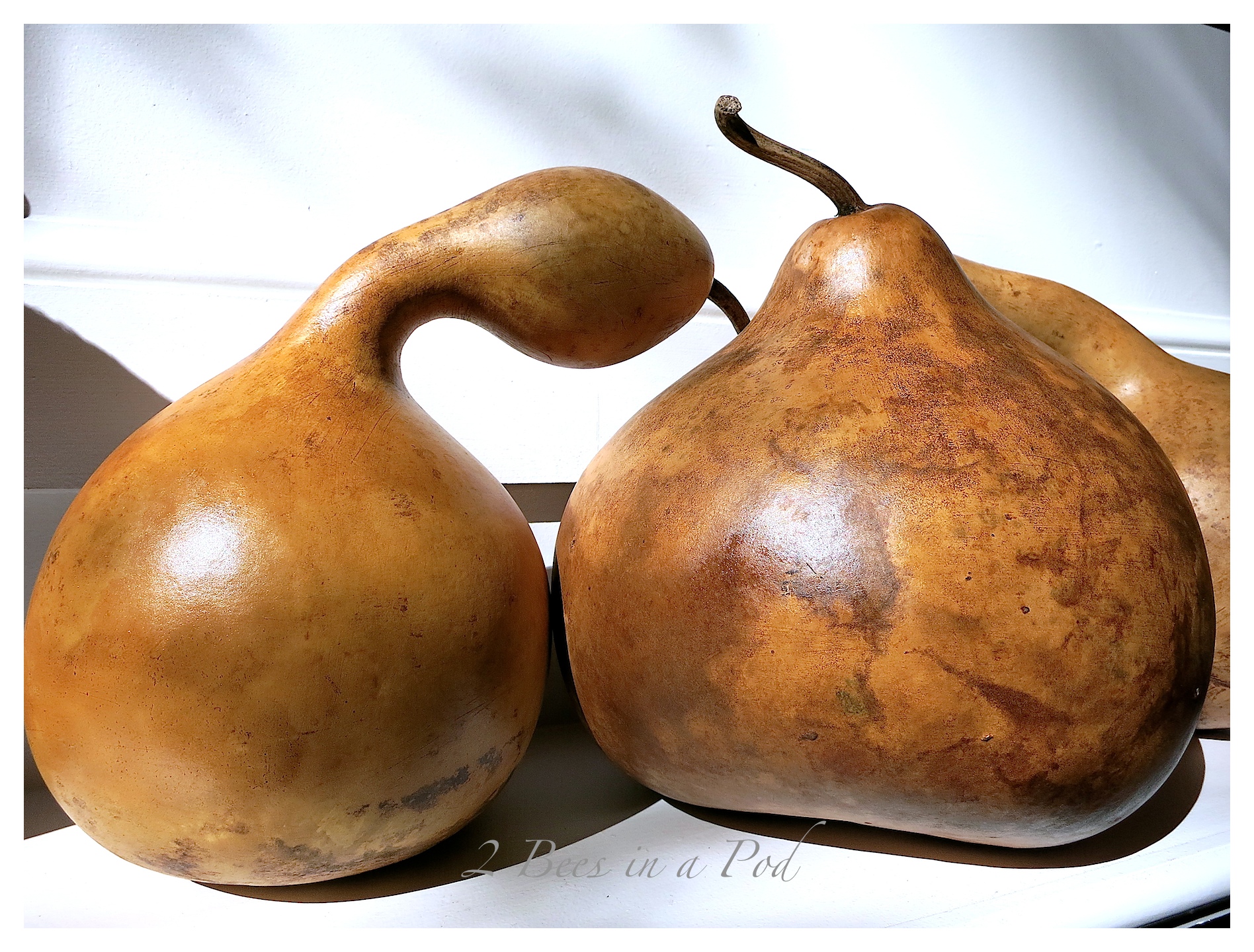 We just love how they turned out!  Be sure to check back next week to see how we incorporated the gourds into our fall mantel decor.