How to Make Weathered Wood Stain and a Table Makeover
Please note that this post contains affiliate links. As an Amazon Associate, Rewards Style influencer and Jane Influencer, we earn from qualifying purchases and any sales made through such links will reward us a small commission – at no extra cost for you.
Hey y'all…I can't wait to share this project with you today! A couple of weeks ago I scored this antique table at an estate sale: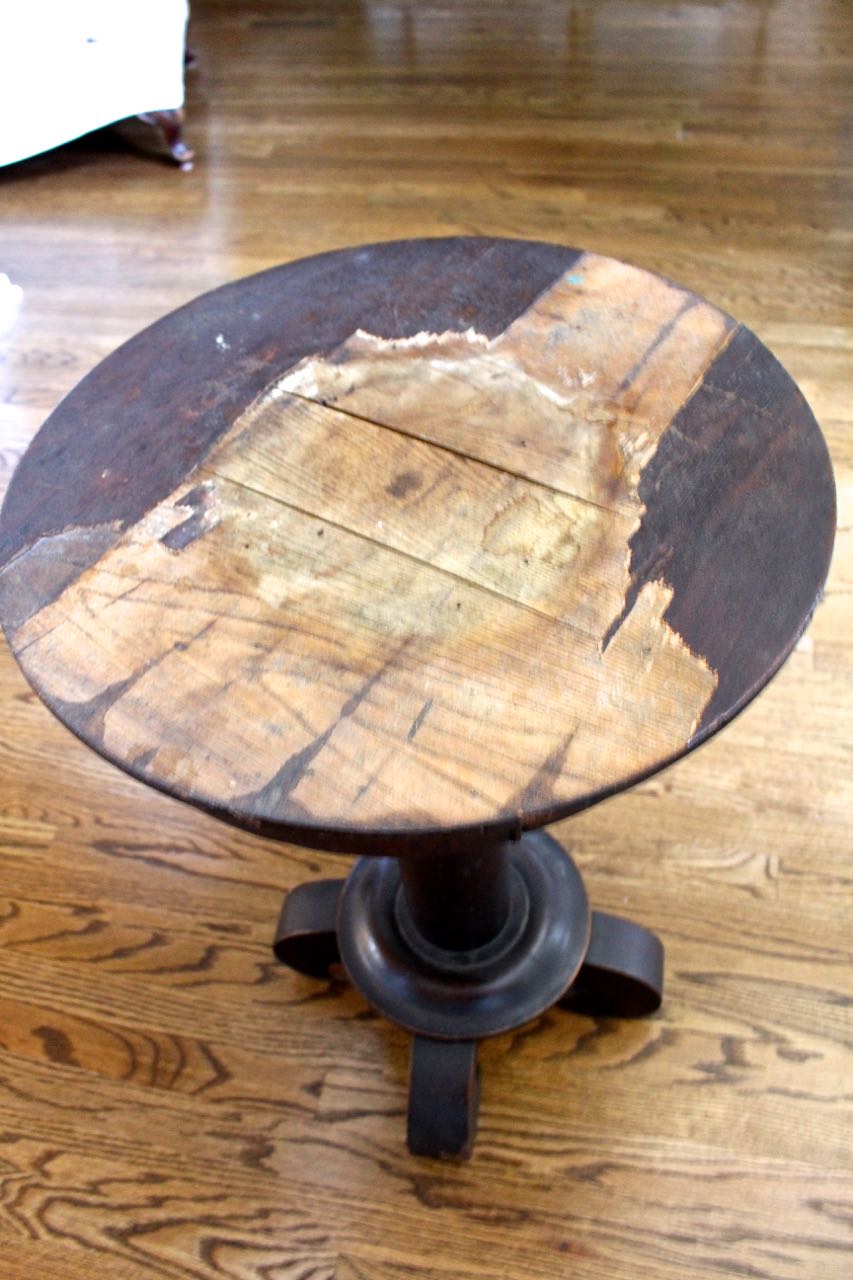 I know she is a diamond in the rough but I saw a lot of possibility. This table is heavy and an antique. The legs on her are beautiful too.
I have a tried-and-true method to remove veneer from pieces like this. As soon as I got home from the estate sale I couldn't wait to get to work. Typically when the veneer is removed it exposes the sub-base wood.  Well…this is the first time my method didn't work. There appeared to be several gluing repair attempts in the past and it was a gooey mess.
I needed a Plan B – which wasn't evident yet.
A few days later I made my way to my local thrift store. Imagine my surprise when I spotted this round beauty…
It was labeled as a "cutting board" and was for sale for $3!!!! I knew it would be perfect as my new tabletop.
I didn't want to paint the raw wood – I wanted to stain it for a weathered wood gray finish.  We have made our own natural stain for many years and have used it on lots of projects in the past. This stain can be made in a Mason jar with just two products!
Here's how you make Weathered Wood Stain: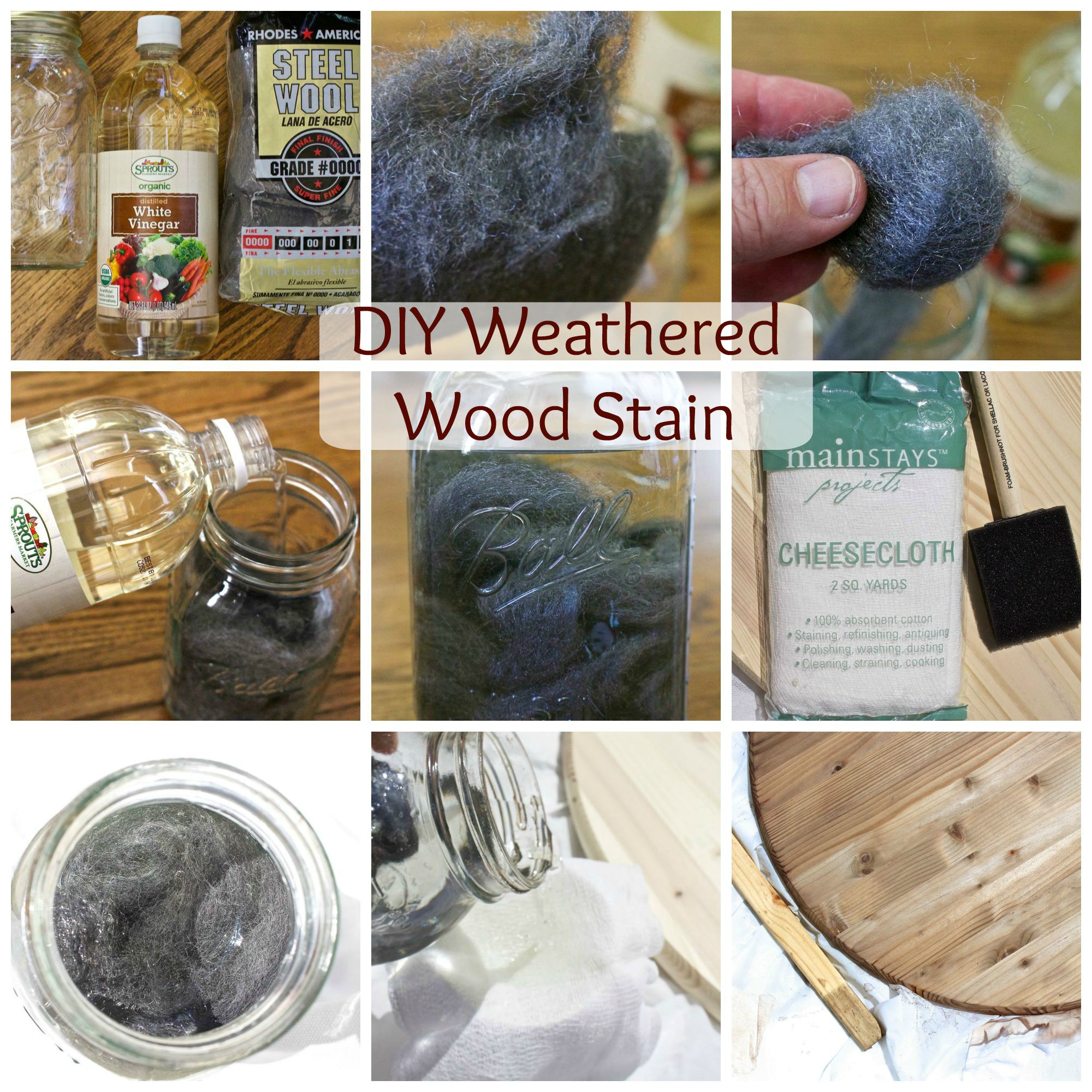 You need a Mason jar, vinegar and steel wool. I prefer the #0000 grade of steel wool as it makes a cleaner stain with hardly any debris.
Take one piece of steel wool and pull it apart into smaller pieces and place in the jar.
Pour vinegar on top of the steel wool until it just covers the wool. Tighten the lid.
Let this mixture sit for at least 24 hours. My mixture sat for 4 days.
When you are ready to use the stain, strain some of the mixture in a cup – pouring over a pice of cheesecloth. The cloth will pick up any bits of debris so that the bits don't ruin your project.
Using a foam brush, apply to your sanded wood piece. Raw wood works best, but we have had success adding it to light wood.
I did a test on a wooden stake to be sure the vinegar had cured enough to stain the wood.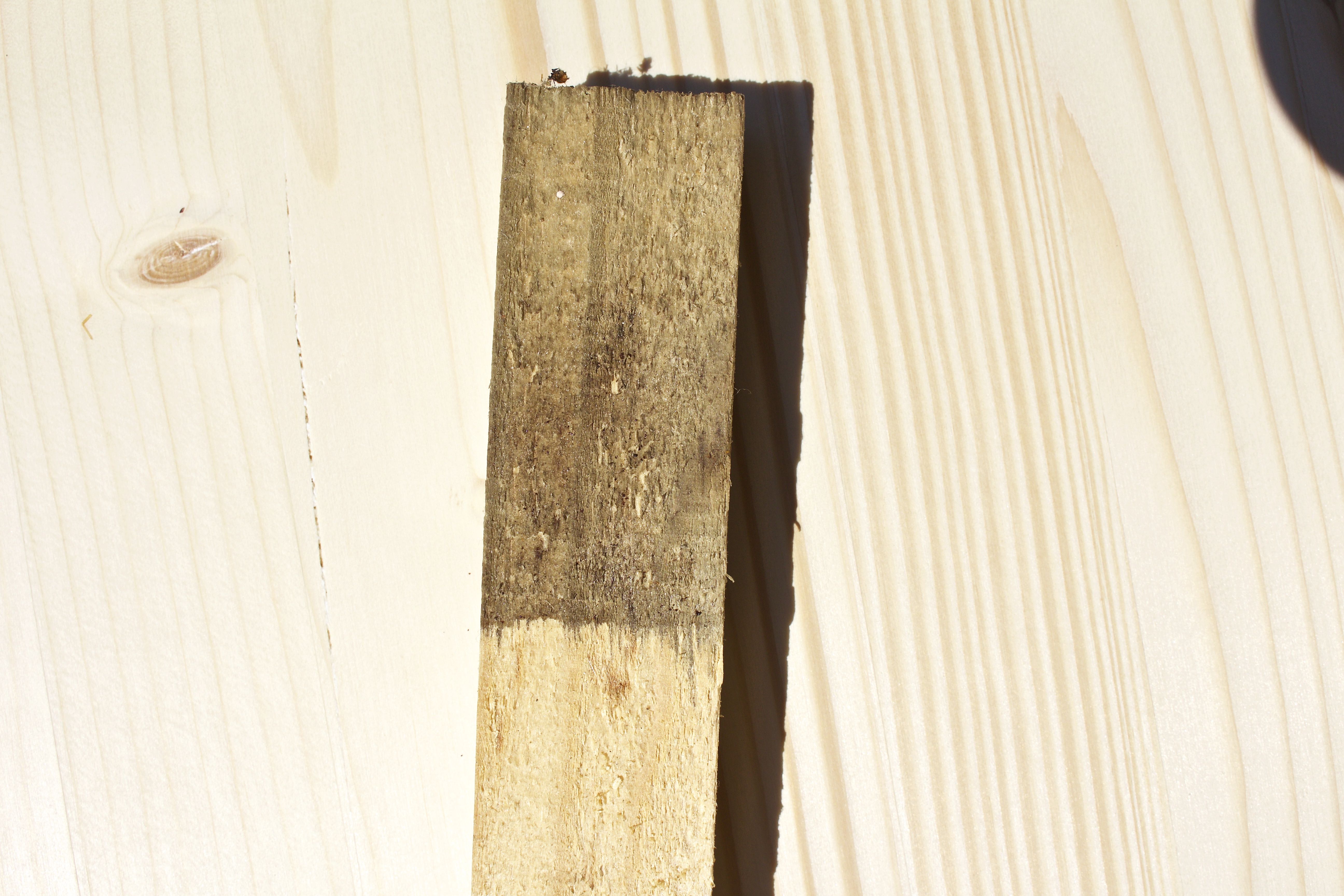 Isn't the transformation fantastic? It's like a science fair project…I love it and the results. This is what it looked like after just two coats and drying in the sunshine…
I decided to paint the table base in Graphite, Annie Sloan Chalk Paint. I wanted a bit of the original wood to show through and only needed one coat of paint.
The pretty table legs were missing some veneer too. By applying paint, it covered up the imperfections.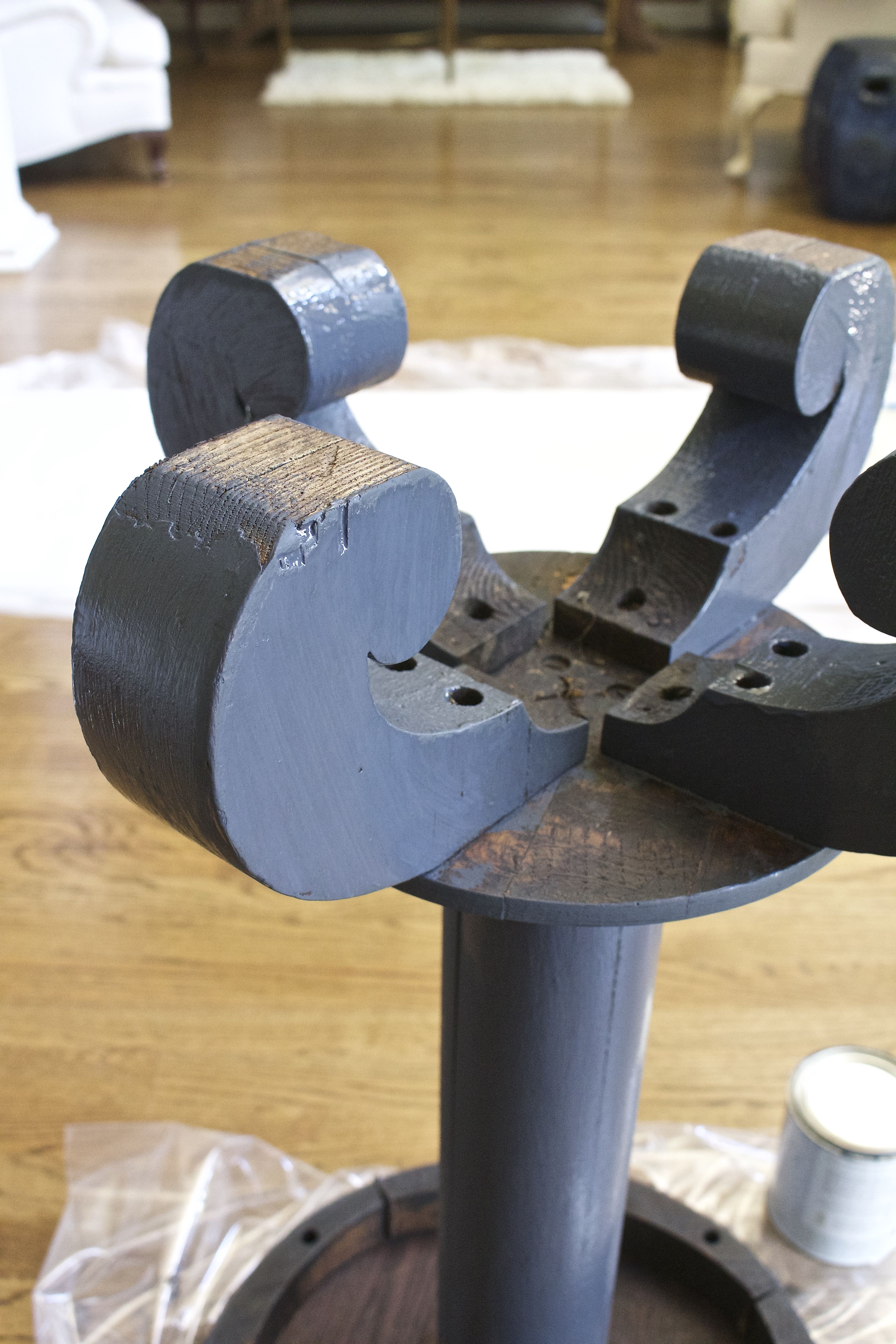 To attach the new top to the old top I used Gorilla Glue. It worked great…when the glue starts to dry it expands and really has a durable hold.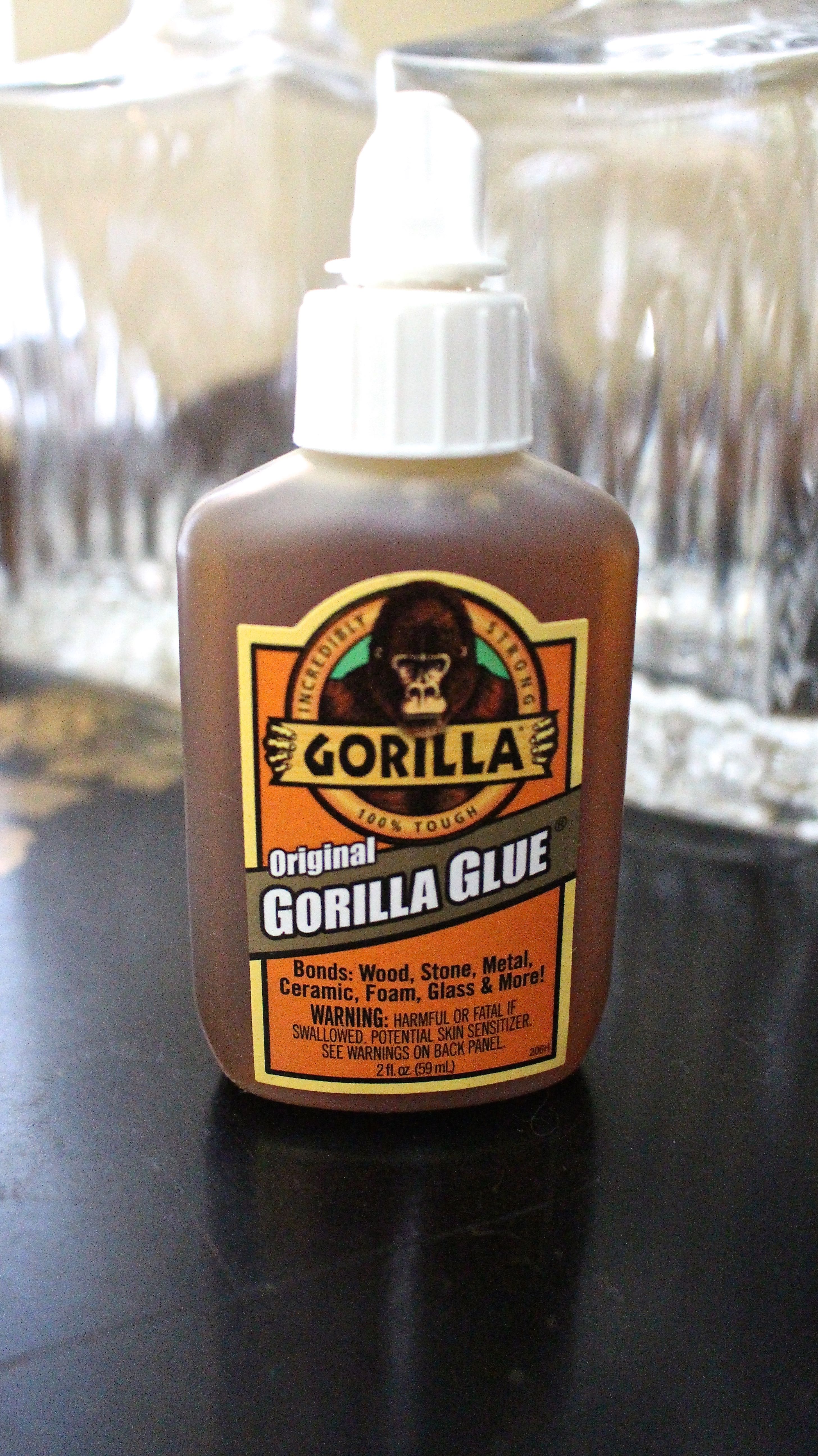 I wanted to be sure I had the top aligned properly. I turned the table upside down and after measuring the edge I marked it with a pencil. I added the glue and used books to weigh it down for great adhesion.
I love how it turned out!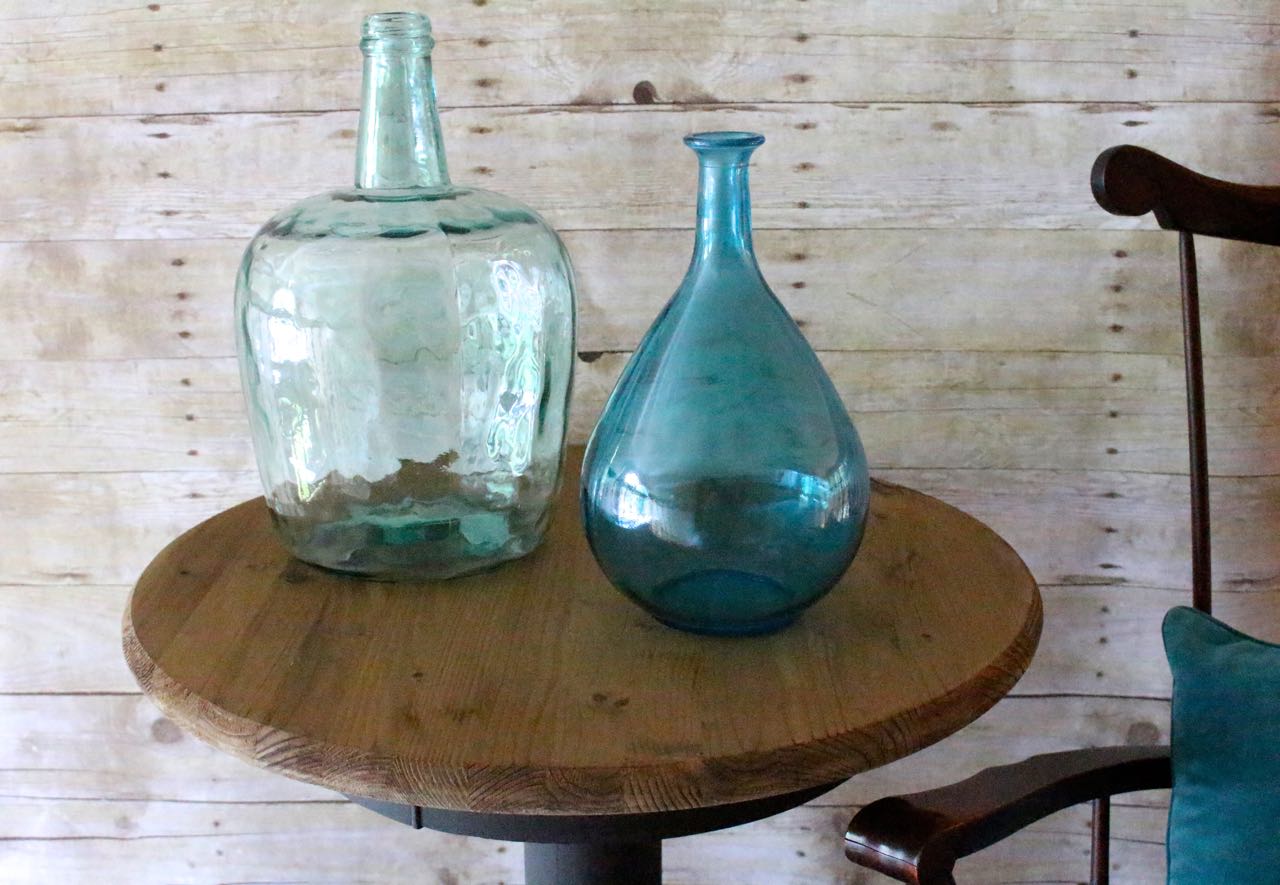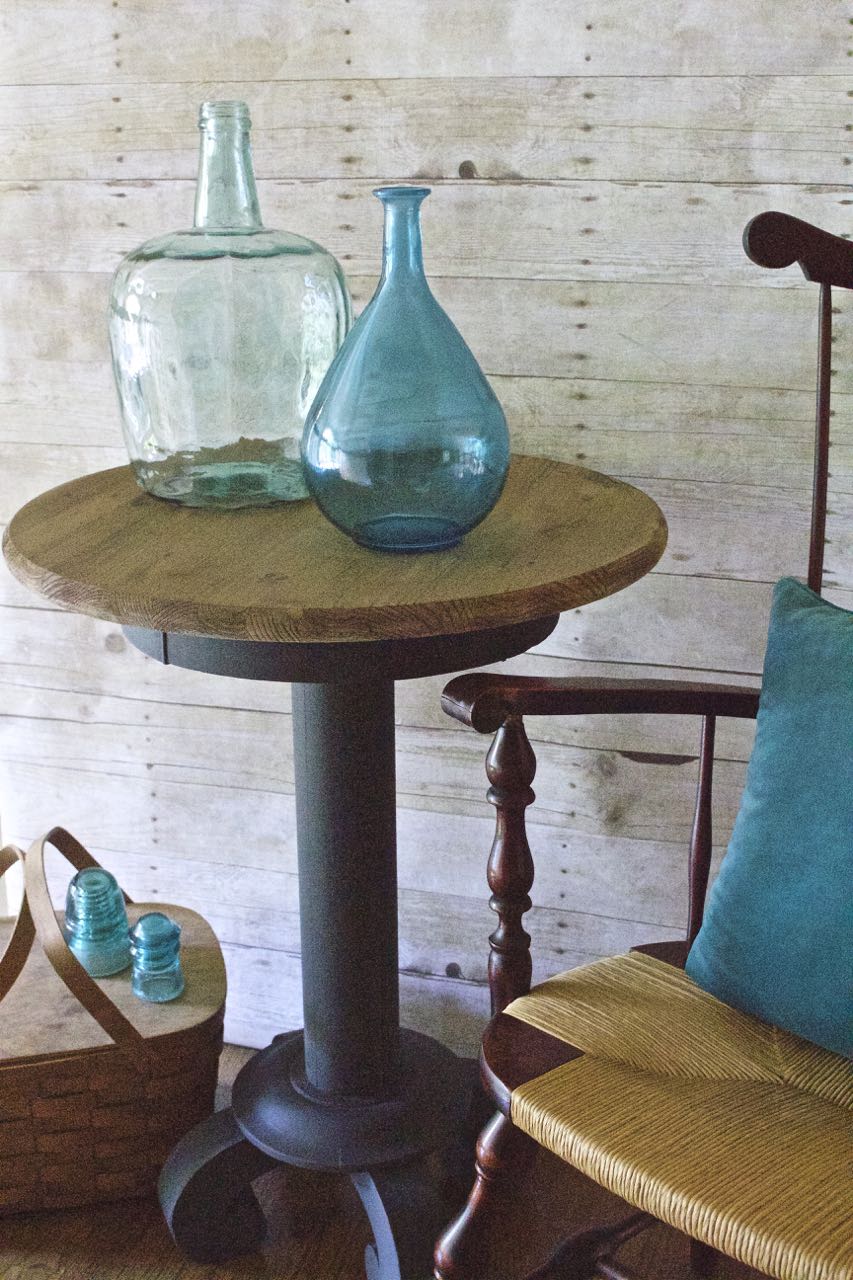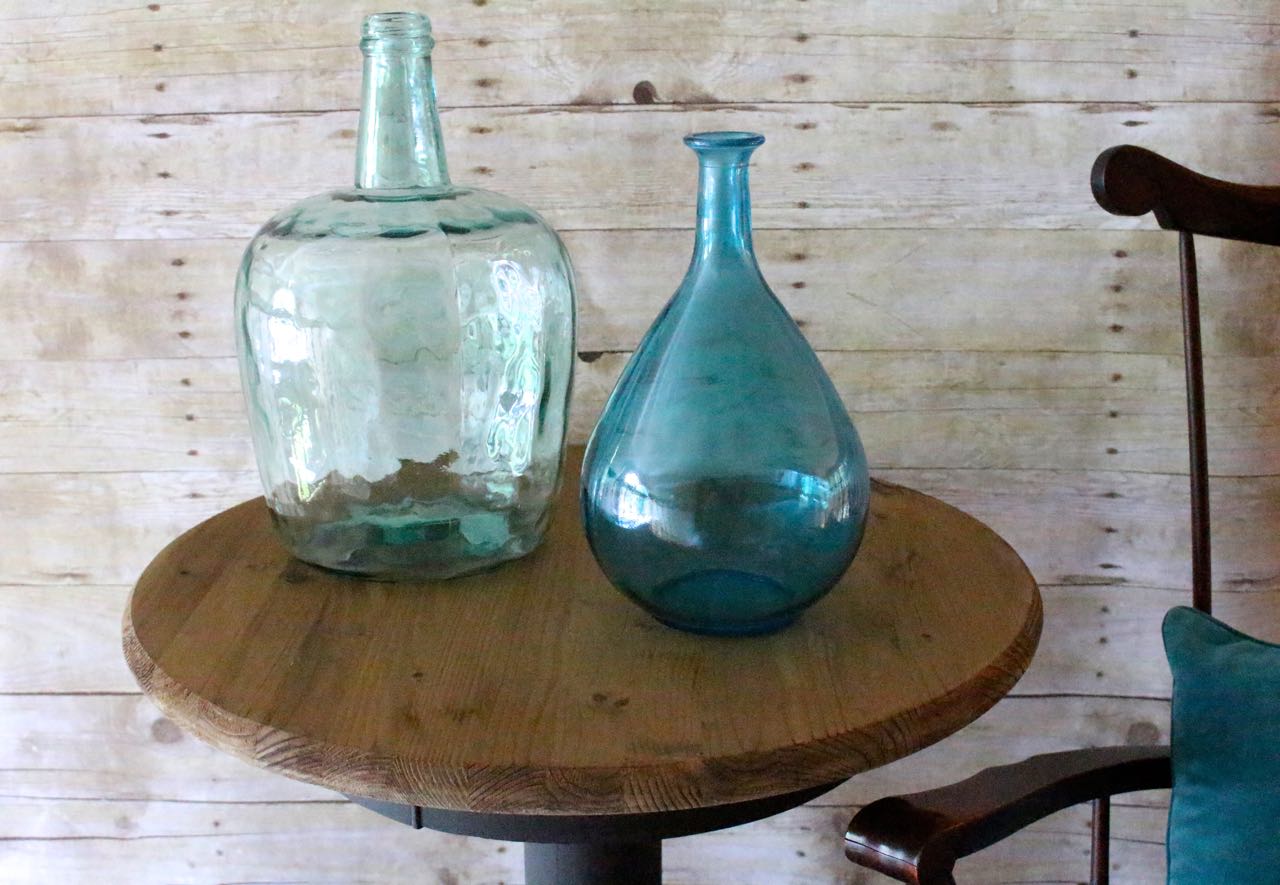 This project cost me a grand total of $13!!!
Estate sale table            $10.00
Thrifted cutting board     $ 3.00
Vinegar and steel wool – already had on hand
I truly do love this table and dare I say pretty proud of myself with the makeover. I have enough stain leftover for another project. I'm searching the house now to see what I can transform next.
Until tomorrow,
XO~Vicki