Repurposed Fencing to Nautical Americana Art…
Please note that this post contains affiliate links. As an Amazon Associate, Rewards Style influencer and Jane Influencer, we earn from qualifying purchases and any sales made through such links will reward us a small commission – at no extra cost for you.
Can you believe that it is already June? I feel like time is moving at warp speed…and I'm having difficulty keeping up 🙂 Before we know it, we will be celebrating July 4th – Independence Day. We are in a Red-White and Blue craft and decorating frenzy in our neck of the woods.
I love this holiday! We have a lot of family vacation time, spent at the lake with family and friends. We entertain, take boat rides, swim in the lake, have many cookouts and of course watch fireworks!
We've already shown you how to make a rustic American flag with grade stake pickets – you can read that tutorial here.
Today I'm showing you how we repurposed old fencing for some Americana, nautical inspired art. Let's get started!
First, you need to have a great friend like we do in Carol. She knows we love old, chippy and worn wood and she wondered if we were interested in her fencing. She was having to have a new one put up. We jumped at the chance to go to her "dump" pile. When asked, Carol stated that the fencing was "older than dirt". This is just one of the projects that we are doing with the old fence.
We removed a couple of old nails…
…and began sawing the fence post into three equal lengths.
We ended up with these lovely pieces…
The weather didn't cooperate so everything cam indoors for the painting process…
Using a nautical anchor stencil – I got to work…
I started with blue paint for the anchor and a bit of white for the roping…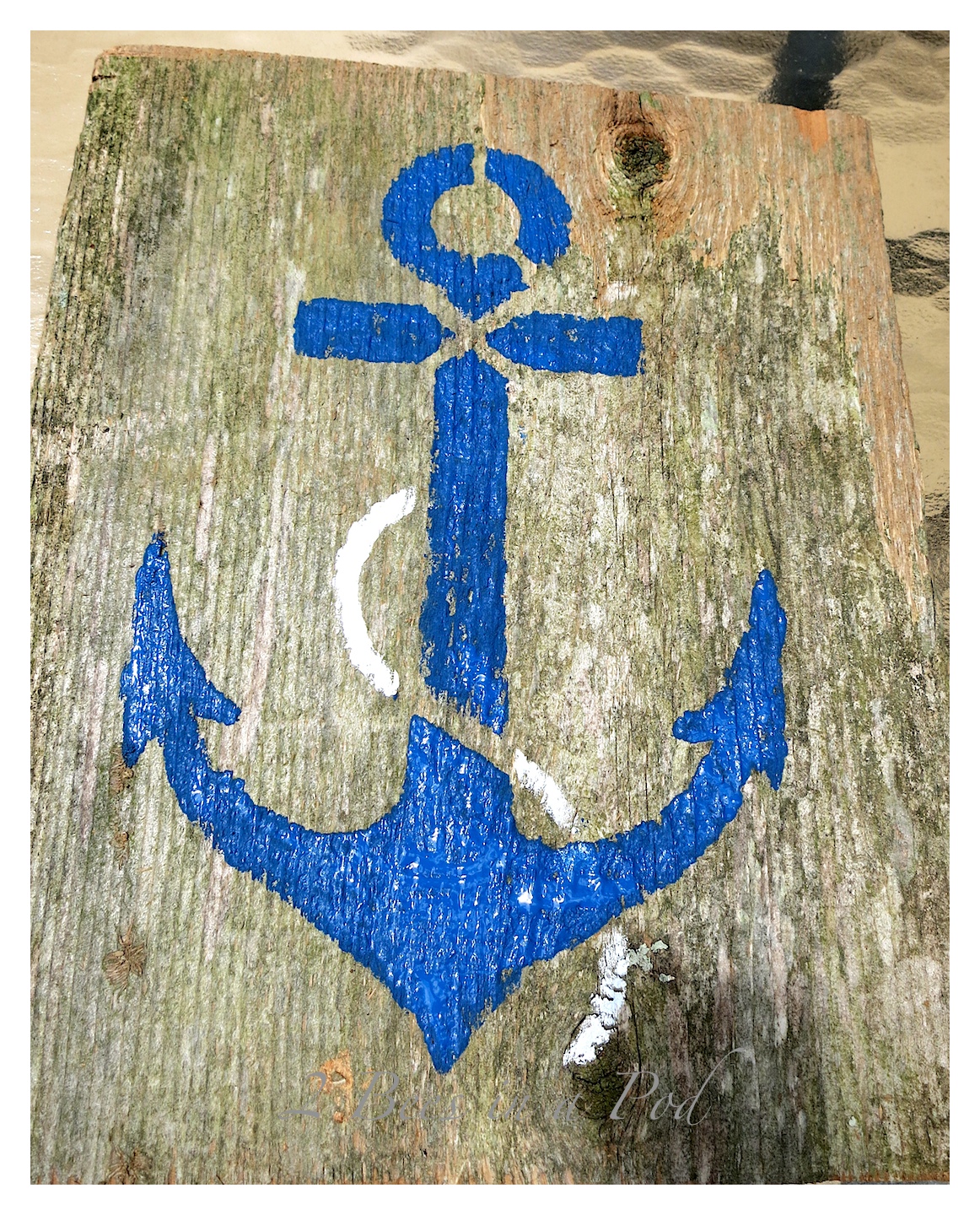 I painted the other pieces with alternating colors…
I embellished the rope with a bit of paint and let the paint dry completely. I then used fine-grit sandpaper to distress the paint a bit…
I added clear paste wax over the paint…
…followed by a small bit of dark wax.
I really love how these turned out.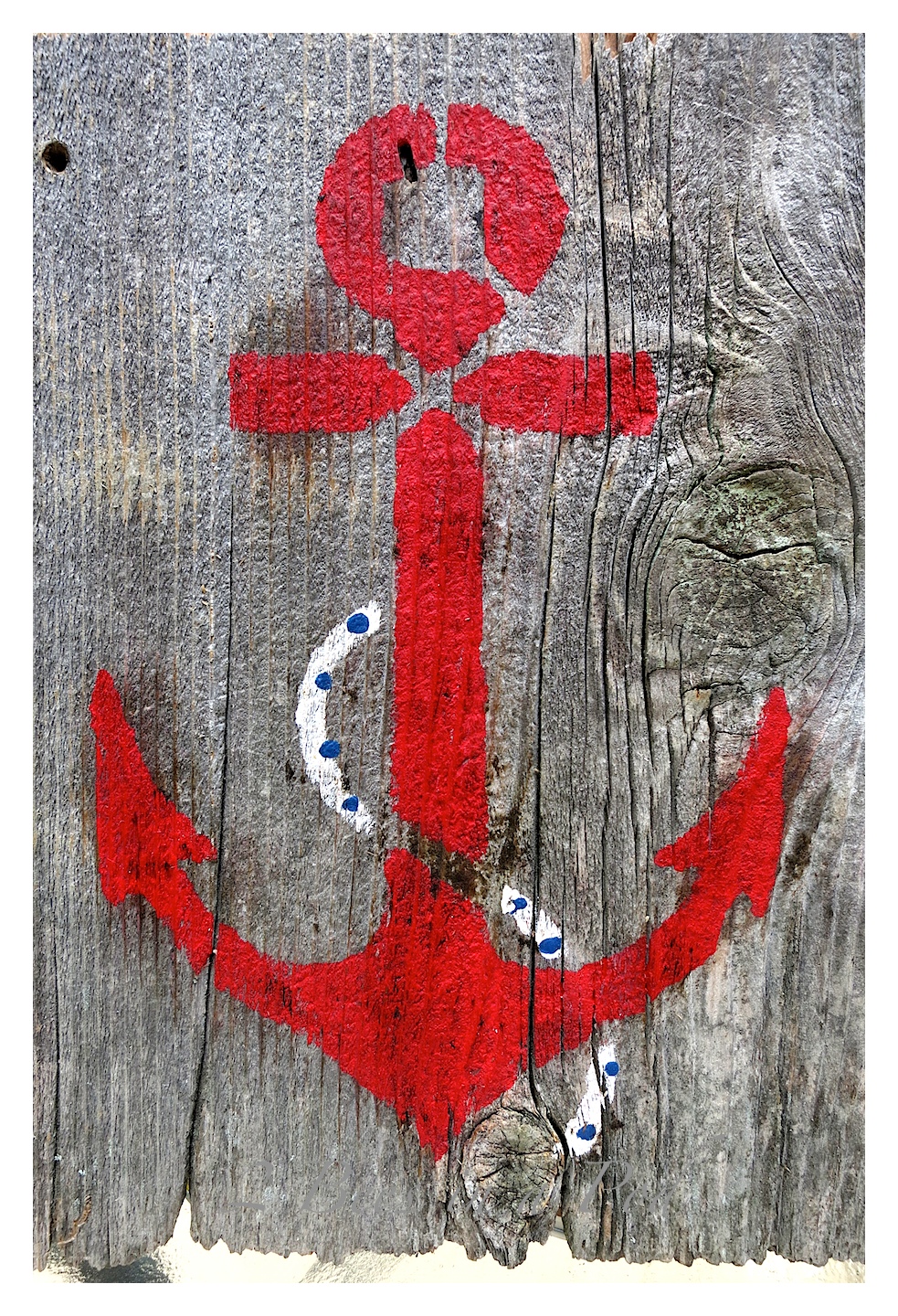 I cant wait to take these to the lake! This was a fun, very quick and easy project – I will be making more for our sale booth space! I think my favorite part is that we reused and repurposed what would definitely have been trash. I also liked the fact that this project was virtually free, as I already had everything on-hand, leftover from other projects. Have you repurposed anything lately?