DIY Nautical Seashell Tablescape Napkins…
Please note that this post contains affiliate links. As an Amazon Associate, Rewards Style influencer and Jane Influencer, we earn from qualifying purchases and any sales made through such links will reward us a small commission – at no extra cost for you.
Is there anyone else out there that loves to craft…even while on a beach vacation? I just can't help myself. I feel especially creative when I'm on vacation – I guess I get so relaxed I can't shutoff my creative brain 🙂 It happened to me again on a recent beach vacation.
Another passion of mine is searching for washed up seashells. I can't even begin to guess how many pounds of seashells, or beach sand I have collected over the decades. I always promise myself that "I'm just gonna go for a walk" before I know it my head is bent down and I'm looking for shells. On this particular trip I was decorating our rented condo with my fabulous finds. I also wanted to incorporate them at the dinner table.
So, on one rainy afternoon I found a Hobby Lobby and purchased some nautical charms. Unbelievably I travelled with the twine 🙂
I cleaned my shells in equal parts water and bleach for approximately one hour…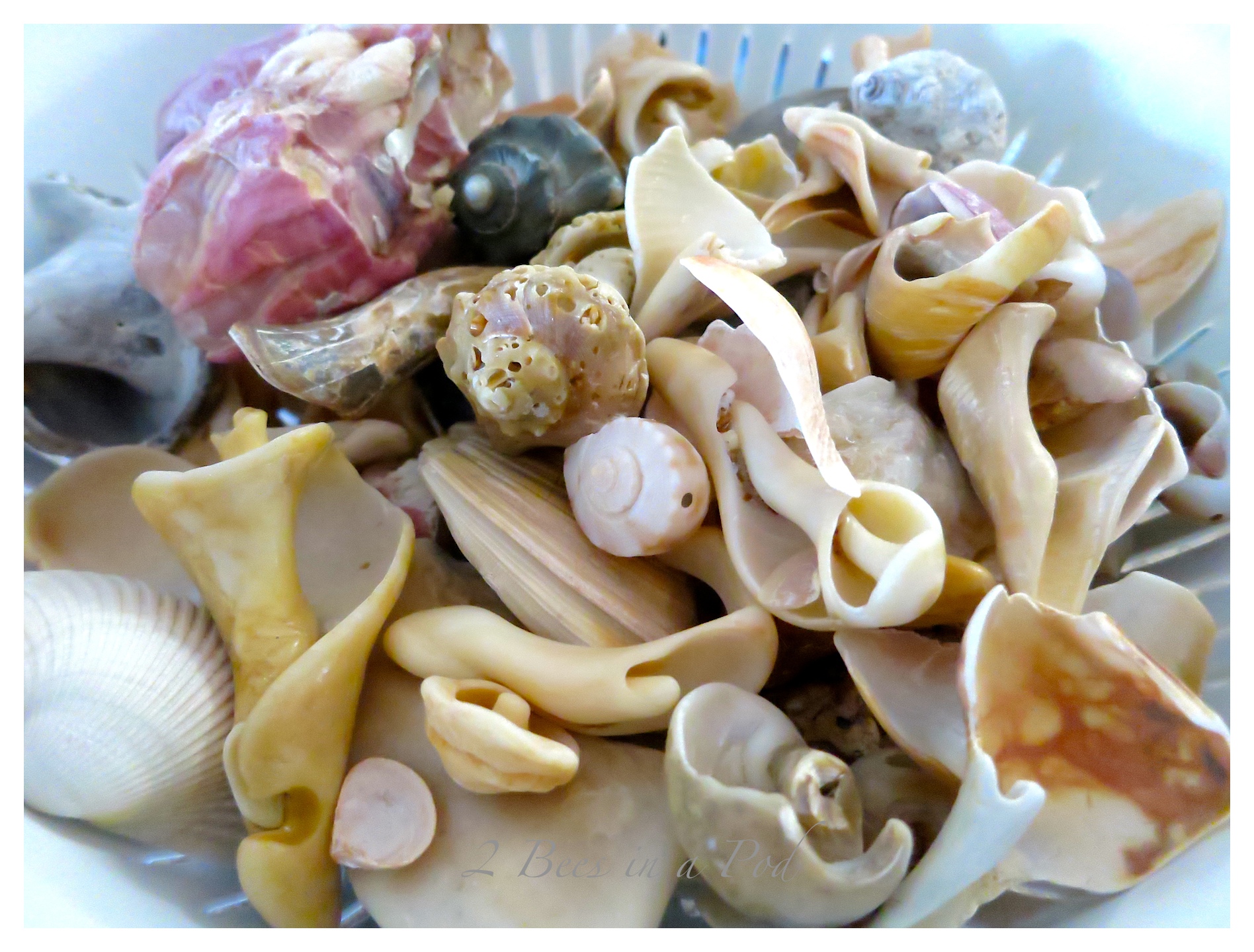 Now, I was ready to make some napkin rings for the table decor. Usually shells that have washed up on the beach have natural worn holes in them. This is how I strung them onto the twine…
…and then added the nautical charms.
I thought they turned out super cute…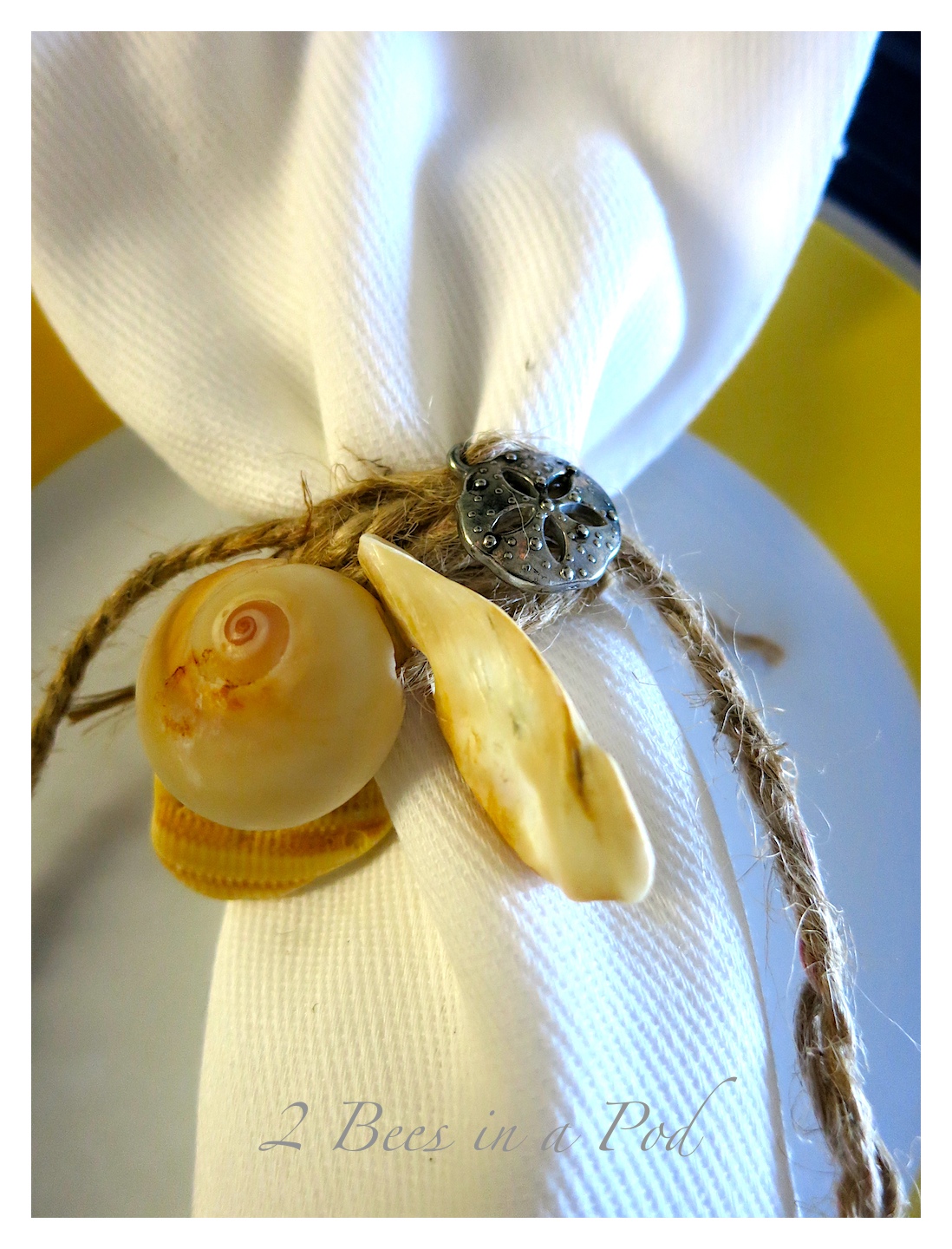 I used these napkin rings the entire week we were at the beach. I use them at home now and they are a wonderful memento from a fabulous family vacation.
This craft was quick and easy – yet relaxing and fun to make. Each time I use them I'm reminded of the beach and fun-in-the-sun!
What crafts have you made while on vacation?