Please note that this post contains affiliate links. As an Amazon Associate, Rewards Style influencer and Jane Influencer, we earn from qualifying purchases and any sales made through such links will reward us a small commission – at no extra cost for you.
Right now the old tune "it's my party and I'll cry if I want to" is playing over and over in my head. It's not often that I feel defeated or sorry for myself, but this is definitely one of those times.
Remember nine weeks ago when I shared with y'all that I had sprained my ankle?
Then four weeks ago told you that in fact my ankle is broken and not sprained?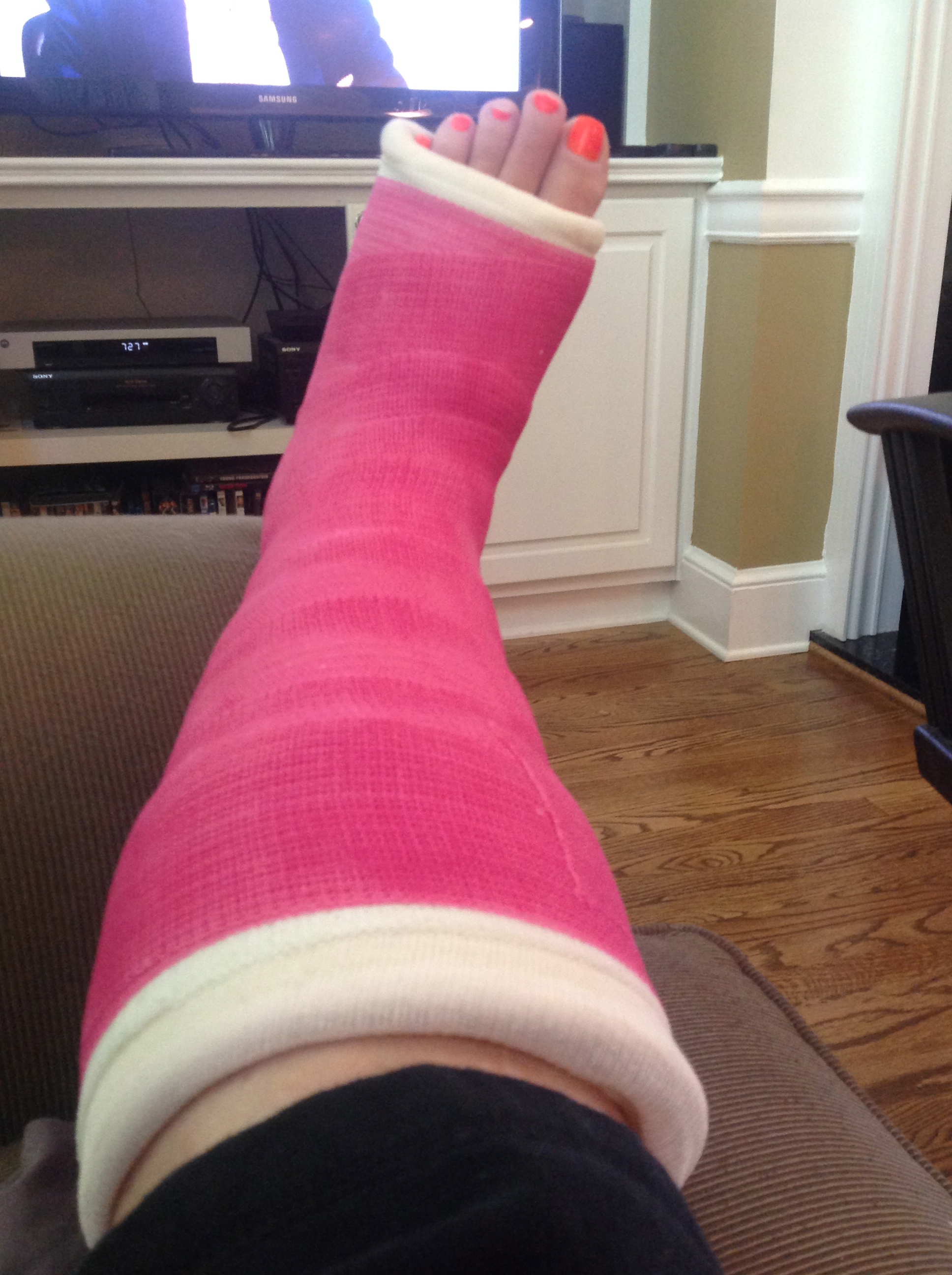 Well one week ago the news got worse.
It turns out that the hard cast didn't do the trick – that in fact my ankle didn't heal one bit in three weeks time. I was informed that I need surgery – two screws need to be added to stabilize my ankle.To say that I was devastated is an understatement…I became hysterical. Not just a little crying jag, but full on uncontrollable sobbing where I couldn't catch my breath. My Honey Bee had only seen me this inconsolable one time in our 33 years together…I think I freaked him out a little bit. He tried everything he could to comfort me and console me. Through my hysteria I'm pretty sure he agreed to take me to Italy to convalesce after surgery.
We left the doctor's office and my Honey Bee said "What can I do to make this better?" Without skipping a beat I said "I want ribs, Krispy Kreme hot donuts and red wine!" Now, I didn't gorge on all of this at the same time, but they were consumed during our evening at home as I strategized…what's next.
I'm typically very strong and live by a "suck it up" attitude…I mean c'mon – I walked on a broken ankle for five weeks before going to the doctor. I'm so upset because the timing in my life couldn't be worse. Jennifer's wedding is October 4th. There is still so much planning and last minute prepping that we are frantically working on. Not to mention the Grand event itself. I don't want to detract from her most special day and I certainly don't want to be on crutches!
So, I allowed my Pity Party to last that one night. I took a hot bath in what I refer to as my Magical Tub. I cried some more, drank some more wine,and I got over myself. In the grand scheme of life, this isn't the end of the world. I can still be productive and make things happen. I can still be creative. I can still be with my only child on her most special day. I will get better.
So…party over. No more self pity. But…"You would cry too if it happened to you."
We hope to still blog each day Monday through Friday. Jennifer departed for Ireland yesterday, my surgery is today. If we miss a day…don't worry – we will make it up to you later 🙂