Please note that this post contains affiliate links. As an Amazon Associate, Rewards Style influencer and Jane Influencer, we earn from qualifying purchases and any sales made through such links will reward us a small commission – at no extra cost for you.
I'm sure most of you, like us, love butter.  I don't use it everyday, but when I do I hate to say that I definitely use more than I should 🙂  Recently we were having an Italian night with homemade sauce and meatballs, and I thought an herb butter for the freshly baked bread would be perfect.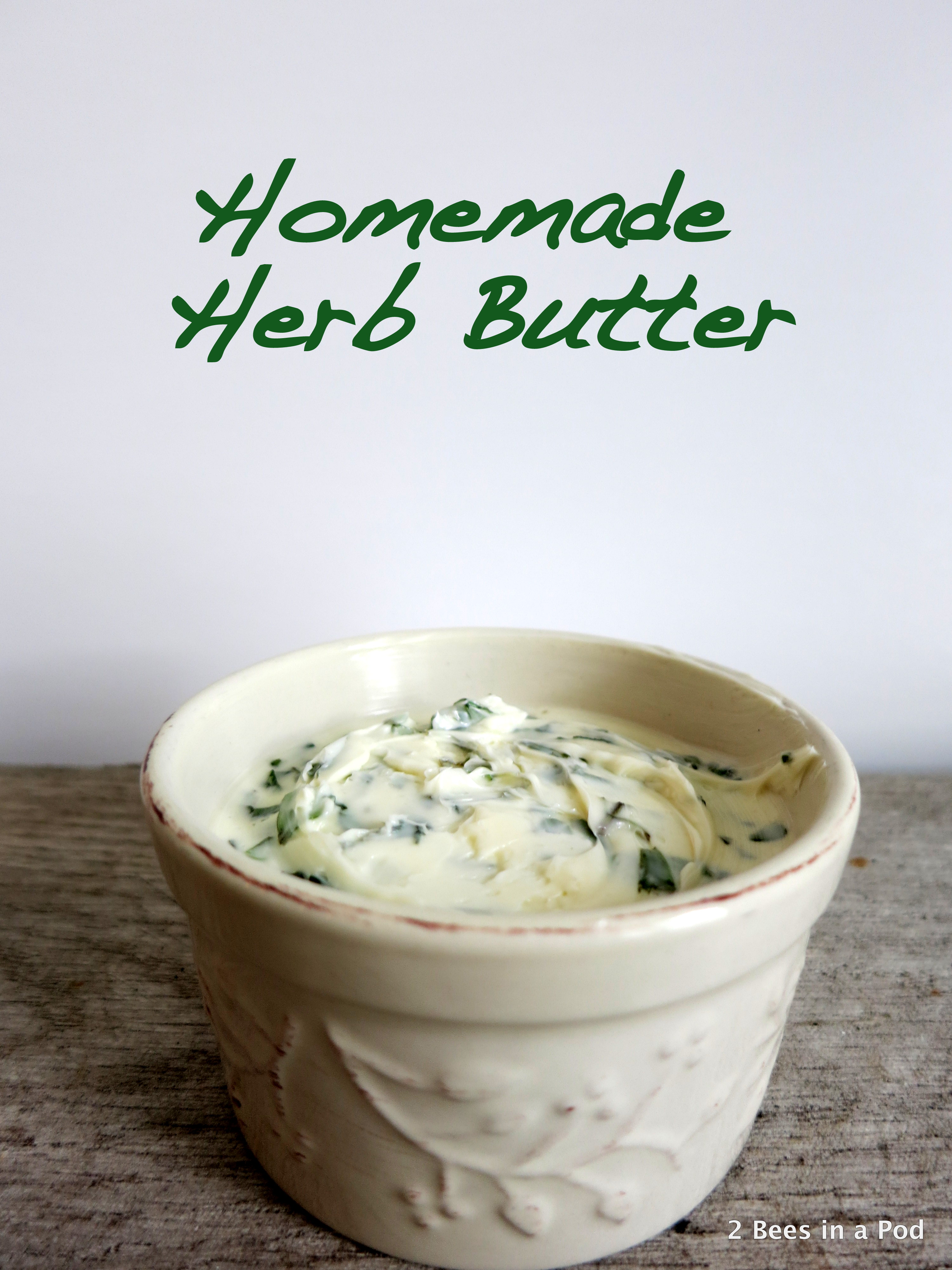 Luckily I had plenty of basil and oregano in my garden to use for this extremely easy recipe.
I chopped the basil and oregano and added it to the mixing bowl…
Then I added unsalted butter, which had been sitting out and was room temperature.  I also added about a teaspoon of salt for taste and mixed all together.
Afterwards I placed the butter into a ramekin and then put it in the fridge, so it would set.  You could also roll the butter and make it into a log, but I think this is much easier.
This honestly only took me about 5 minutes and was perfect with our Italian meal.  You can add whatever herbs you like to make your own butter.  You could even saute some garlic or shallots, which would give it even more flavor.