How to Install a Wall Sconce Without Electrical Wiring
Please note that this post contains affiliate links. As an Amazon Associate, Rewards Style influencer and Jane Influencer, we earn from qualifying purchases and any sales made through such links will reward us a small commission – at no extra cost for you.
Have you ever wanted a light fixture added to your home, but there were no outlets or electrical power available? This might be an option for you. How to Install a Wall Sconce Without Electrical Wiring.
Ever since Honey Bee and I purchased our home, I have wanted wall sconces above the fireplace mantel. They just seemed to be needed and appropriate for this space. I finally have them installed and they are exactly what I wanted. Here's How to Install a Wall Sconce Without Electrical Wiring.
Initially, I contacted two electricians to come out and give me an estimate of cost for electrical power to be added as well as a light switch with a dimmer. Much to my surprise they both said that it couldn't be done without taking the fireplace completely apart to run the wiring. There is no available power space near the fireplace that they could safely tie into.
I have happily found a solution for this lighting problem. The best part is that they are operated with a remote control! How easy is that?
Start with a clean slate
First I removed everything from the mantel. This way I was better able to determine the height of my sconces. The recommended height included with the directions was way too low for my taste. I was thinking ahead to holiday mantel displays and it just didn't work. Once I had my desired height, I marked it with a pencil.
I measured the length of the mantel and determined the center mark. Next I measured how many inches away from the center that the sconces would hang. These marks were also made with a pencil to ensure the lights hang evenly.
Choose your sconces
There are tons of lighting options out there. For me Amazon was a great source for sconces and they have very affordable options. I chose THESE and I am not disappointed.
Materials needed to Hang a Wall Sconce Without Electrical Wiring
How to install a wall sconce without electrical wiring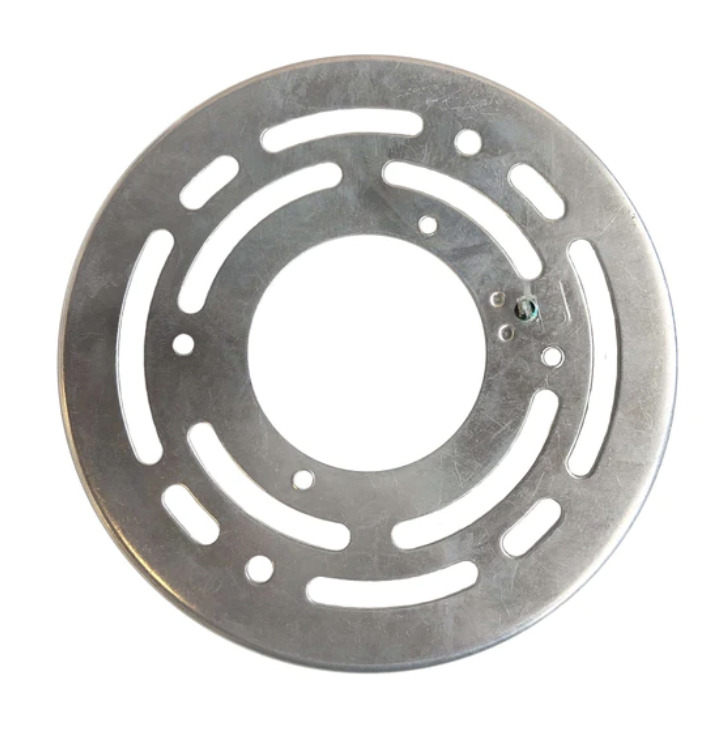 Once you open the packaging for the sconce, you can eliminate most of the items. All you need is the mounting plate with appropriate screws, and the screws used to attached the sconce to the plate.
Remove or tuck the lighting wires behind the sconce.
Add the batteries to the pucks lights and the remote will work instantly. The puck lights sat perfectly on top of the bulb base without any other additions.
Why I prefer the puck lights better than the Magic Light bulb.
The Magic Light bulb shines a bit brighter than the puck lights, BUT they only offer 5-7 hours of light before they need to be recharged. To charge the bulbs you simply but them into an existing lamp and turn it on until the magic bulb is charged.
The puck lights operate off of three (3) AAA batteries for approximately 100 hours of lighting before the batteries need to be changed.
Remote controls are included with both of these options
For a new mantel look I also purchased a new mirror. I fell in love with this vintage inspired mirror. It is from HomeGoods and was only $39.99, creating the perfect trio with the sconces.
Please excuse this rudimentary video, but I wanted to share how easily the remote controlled light works.
The sconces supply pretty, ambient lighting on the mantel and I am very pleased. The entire project took me just about 15 minutes! I would love to know if you have given this a try!
Be sure to stop back here next Tuesday to see the mantel all decorated for fall!
Don't forget to Pin this to your favorite Pinterest board!