How To Hang Something Heavy When There is No Stud in The Wall
Please note that this post contains affiliate links. As an Amazon Associate, Rewards Style influencer and Jane Influencer, we earn from qualifying purchases and any sales made through such links will reward us a small commission – at no extra cost for you.
So, the question of the day is, how to you hang something heavy when there is no stud in the wall? Have you ever had to hang something heavy on the walls of your home, only to find that the perfect spot that you wanted to hang your new mirror, print or painting wasn't going to be able to be hung where you wanted it to? This post contains affiliate links.
There wasn't a stud in the wall…and no matter where you hammered your nail this kept happening:
Yes, this is where my Honey Bee tried to hang a beautiful antique mirror. There may have been a few curse word followed by, "forget it". Don't tell him that I told you this but…I'm the "handyman" of our house. I'm not insulting his manhood in any way – he just doesn't have the patience for these types of projects. I on the other hand love them. When I was a little girl, I was my dad's helper and I paid rapt attention.
So, today I'm going to share with you how to hang something heavy when there is no stud in the wall.
Remember how excited I was when I got Bessie?
She is crafted from heavy stone and weighs 7.5 pounds. I knew how important it would be to hang her properly on my new chalkboard wall. The wall I was placing her on wasn't very wide so I knew beforehand that there wouldn't be any stud support in the wall. No problem…here's what I did to hang something heavy something heavy when there is no stud in the wall. First, I gathered some materials:
Drill

Drill Bit

Philips Head Screwdriver

Anchor Bolt

Philips Head Drill Bit

Tape Measure

Chalk to mark the wall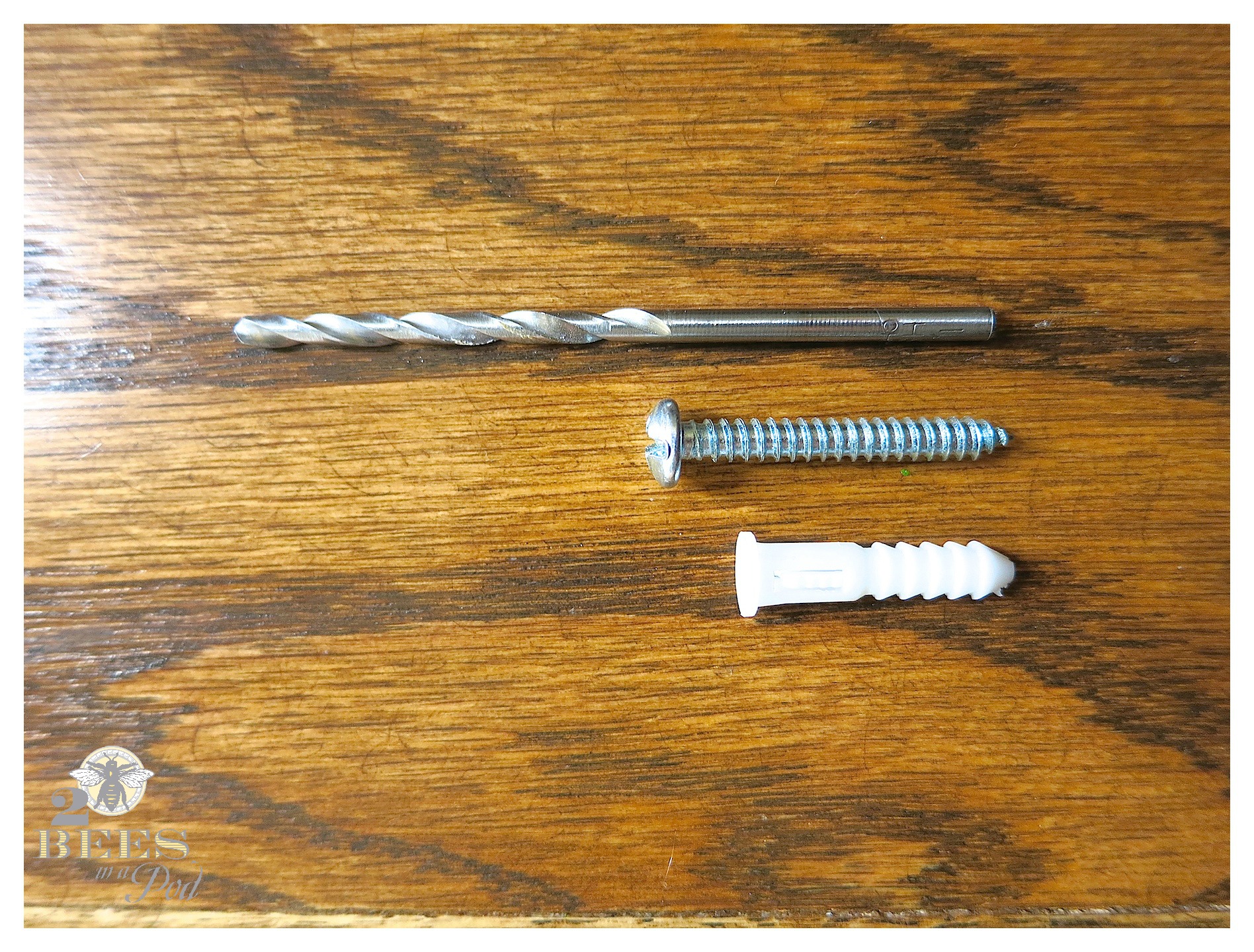 I purchased this kit from a dollar store…
Using a tape measure, I found the center of the wall…
…and marked it with chalk.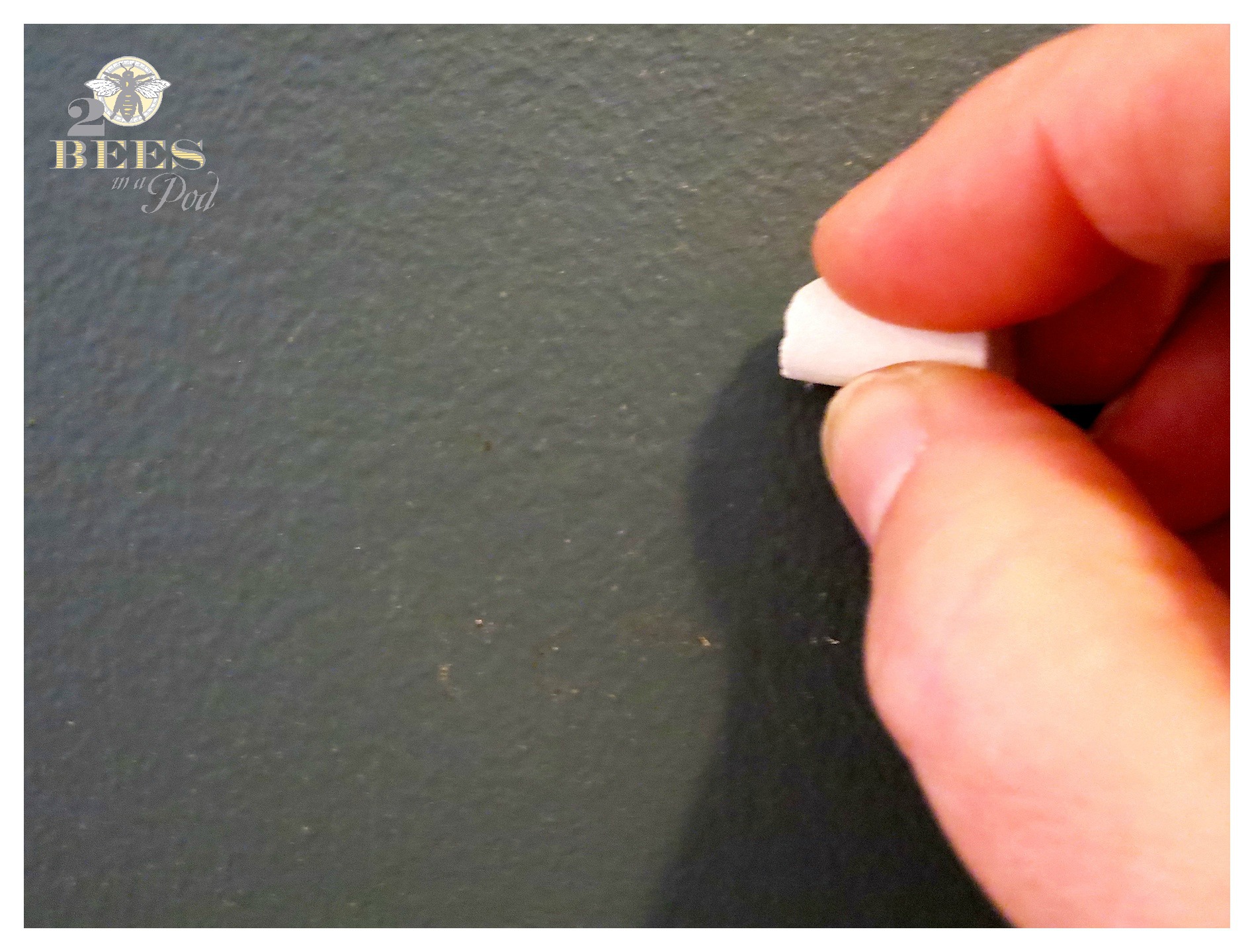 I drilled a whole into the wall, then I drilled in the anchor bolt. After this, I drilled in the screw tightly into the bolt. Bessie is hung securely on the wall.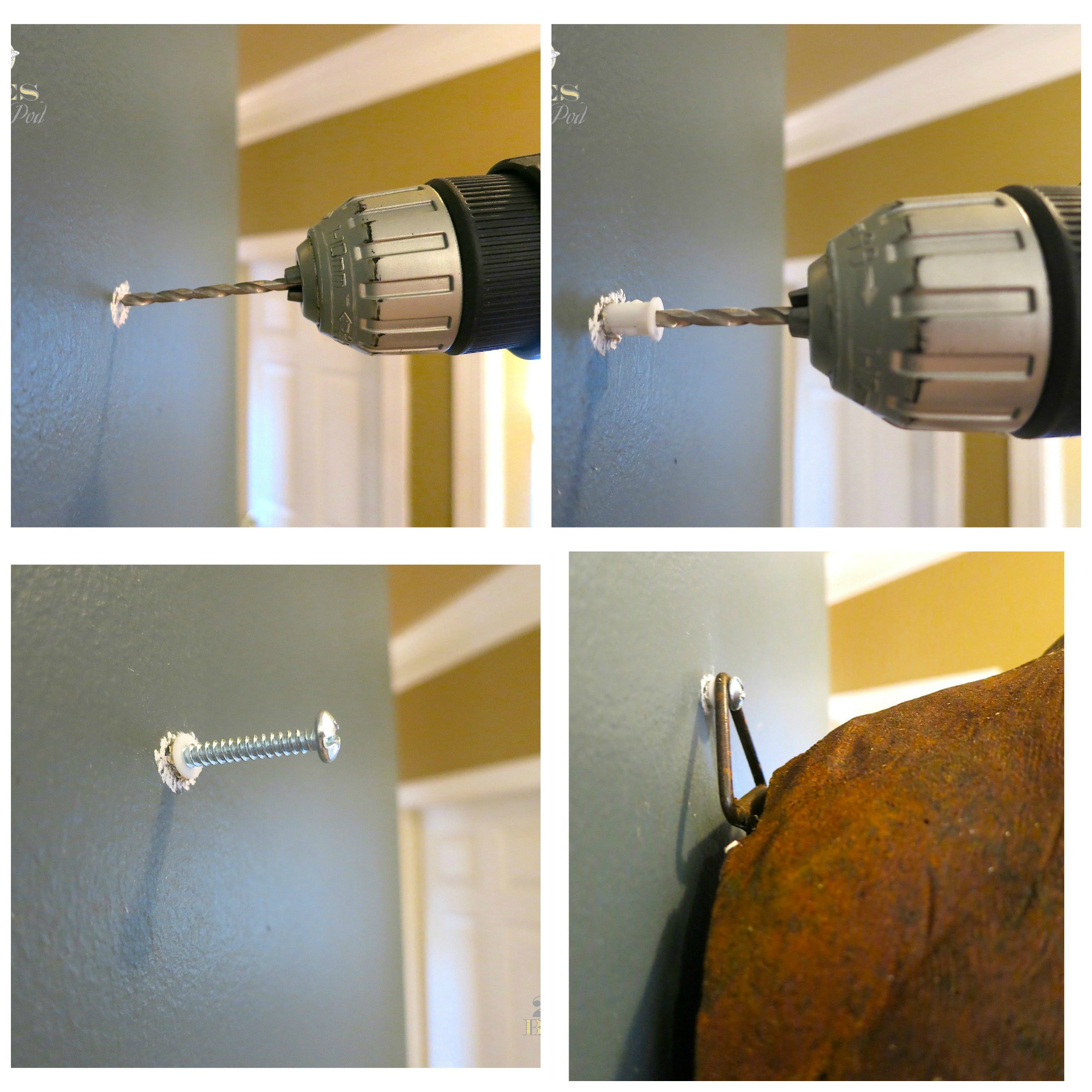 I have a universal drill so that I can interchange drill bits and screwdriver heads…
I hope that we've answered your question of how to hang something heavy on a wall with no stud. This should give you confidence when you next hang something heavy on the wall. Give my tried and true method a shot and let us know how it turns out!
XO – Vicki