Please note that this post contains affiliate links. As an Amazon Associate, Rewards Style influencer and Jane Influencer, we earn from qualifying purchases and any sales made through such links will reward us a small commission – at no extra cost for you.
Each year at Christmas time the first thing I decorate with is my Santa Claus collection. I started a collection many years ago and I have added more Santa's throughout the years. I can't really remember what started my love for this sweet-faced jolly man. Possibly the joy of Christmas memories, or the feeling of love and peace throughout this season. I do know my collection makes me happy.
I prefer Santa's that are typically hand crafted and painted. I really like the vintage nostalgia that each one invokes.
I have an antique mahogany game table that I place in my foyer so that Santa is the first thing visitors see upon entering the house. I'm just getting started with my decorating, but I was too excited to wait to show you part of my collection.
I love the artist's detail on this Santa…
The rosy cheeks and teddy bear are so sweet…
I am amazed at the talent that created this Santa Claus and reindeer…
The blue salt glazed pottery Santa was a gift from my brother, Gary. The chalkware Santa has so much character in his facial features.
The creamy-white Santa is hand carved and painted. I purchased him several years ago at a craft show for $5.00!!
The animal-loving Santa is one of my favorites. The artist created a beautiful face to go with the woodland creatures.
Chalkware Santa in mustard yellow…
This Santa was created as a pull toy.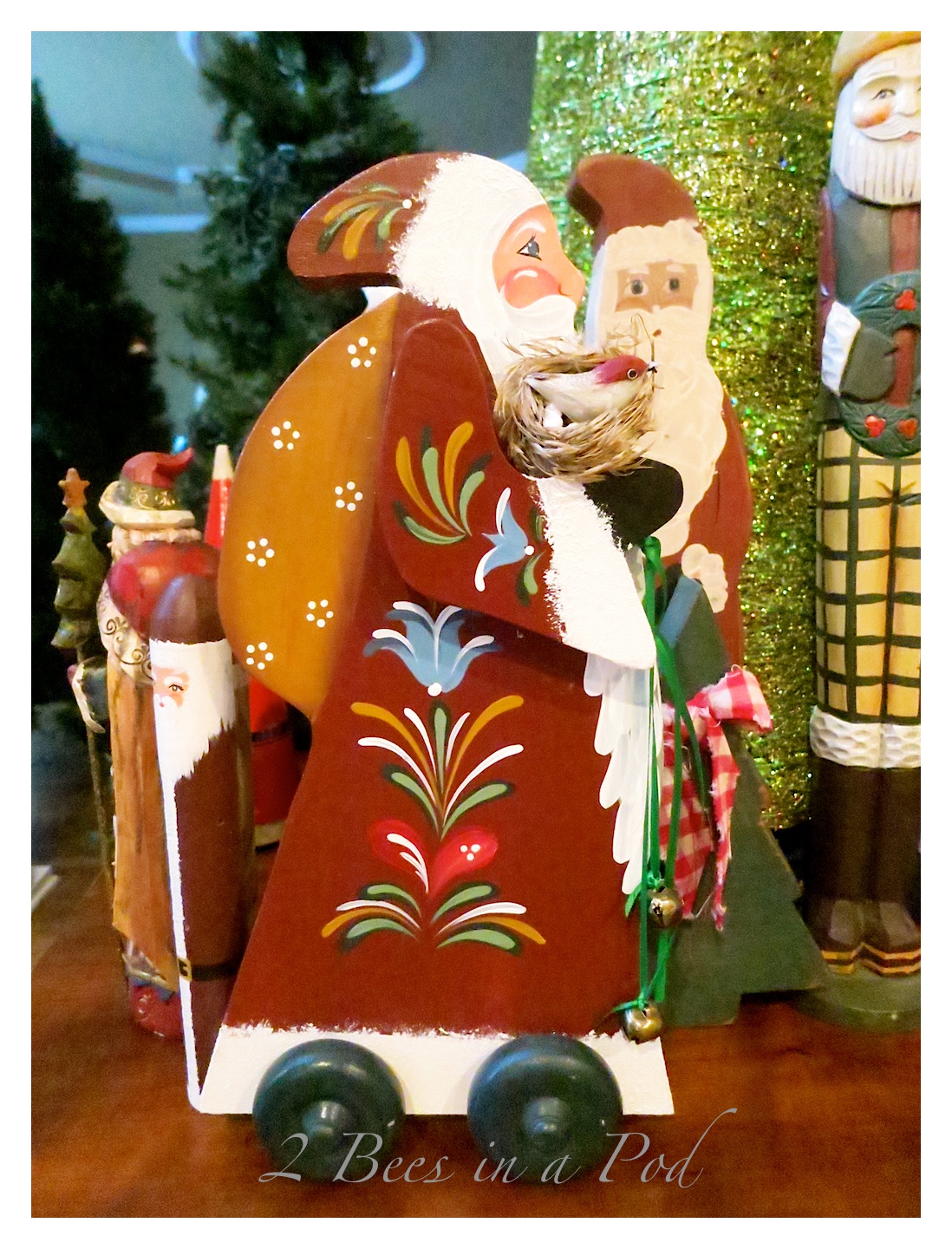 Thanks for letting my share my love of Santa. When I get the house completely decorated I will be showing you more. Do you collect Santa's or other Christmas collectibles?