Please note that this post contains affiliate links. As an Amazon Associate, Rewards Style influencer and Jane Influencer, we earn from qualifying purchases and any sales made through such links will reward us a small commission – at no extra cost for you.
Hey y'all…have you ever looked at a piece of art and thought "Wow – I wish I could do that"? Me too!
One of our favorite bloggers is Craftberry Bush. Are you familiar with Lucy? She is one super talented lady. Her home is gorgeous, she is outrageously creative (she made a piece of styrofoam look like a real wood slice) and she is very artistic. Most importantly Lucy is very sweet, kind, generous and giving. So giving in fact that she shared her watercolor painting technique and how to paint a bird feather.
As you already know Jenn and I are mad about feathers. Even though I had never used watercolors before, I was very intrigued and decided that I wanted to give it a try. I waited until Hobby Lobby had a 50% off sale on art supplies. I didn't want to make a huge investment in case my art piece didn't turn out…this collection was a grand total of $16. I figured if it did turn out I would have extra materials leftover to try my hand at something else with watercolors. Can you say, antlers?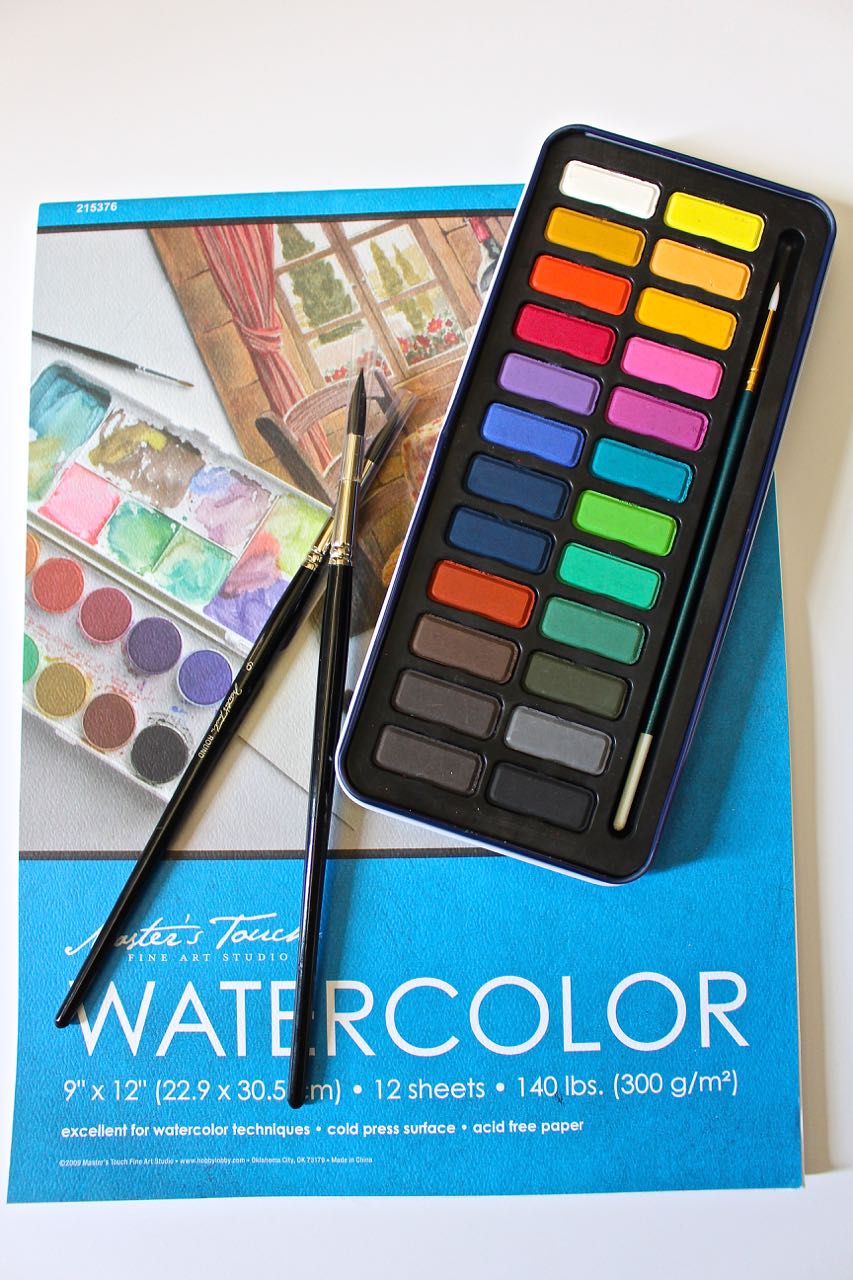 The paint colors are not an exact match to Lucy's recommendation but this multi-palette was very inexpensive.
Here's her step-by-step instructions:
How to Do a Watercolor Painting of Bird Feathers
Lucy's easy to follow directions really gave me confidence. Using a pencil I lightly outlined a feather shape…
After following the other steps, here is what my feather looked like…
I was so happy with that one, that I painted this one too…
I think they turned out great. They don't look anything like Lucy's but I'm okay with that. For my very first effort I couldn't be happier!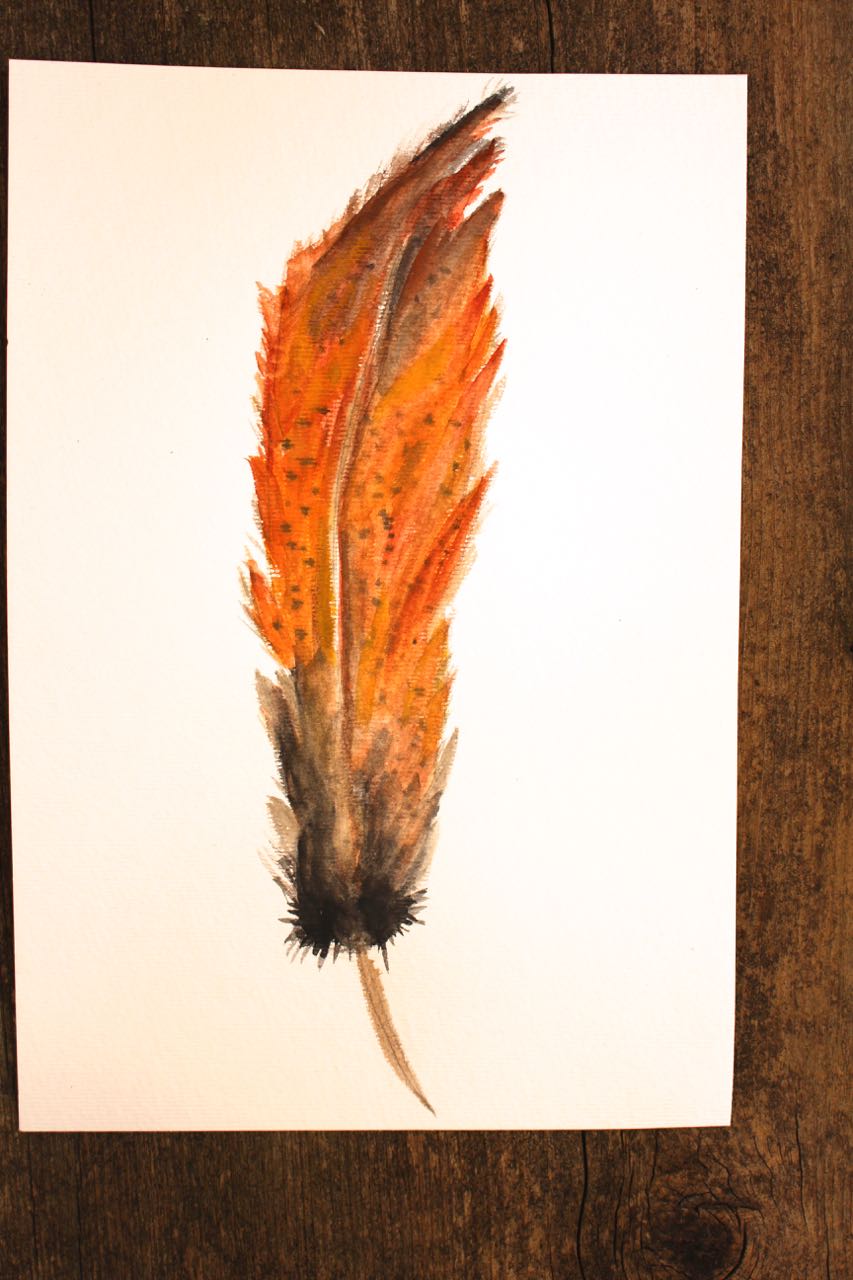 Now, they need to be framed and I'm not quite sure what I want. Rustic wood or solid clear glass? I will let you know what I decide. I hope you give this art project a try. It was a lot of fun and I hope to create more watercolor art. Thanks Lucy!
Until tomorrow,
XO~Vicki