DIY Vintage Christmas Postcard Poinsettia…
Please note that this post contains affiliate links. As an Amazon Associate, Rewards Style influencer and Jane Influencer, we earn from qualifying purchases and any sales made through such links will reward us a small commission – at no extra cost for you.
Hey y'all…I'm so excited to show you a sneak peek of one of my Christmas decorations!
You know those serendipitous moments – the ones that are few and far between? I had one of those moments while I was crafting this week. A Christmas decoration idea suddenly came to me, I had all of the materials in my home already and I got a chance to take out my beloved vintage Christmas postcards to use for my project. Aren't they beautiful?
These cards are the real deal…dated from 1900 to 1913. I have been collecting them for many years now and I prefer the cards with Santa Clauses on the front. And, as pretty as the fronts of the postcards are, I am drawn to the back of the cards as well. I like to read what people wrote to loved ones at Christmastime – what part of the country was the card sent from, whom was it delivered to and I'm really intrigued by the penmanship. I thought that the pretty neutral and creamy white postcard backs would be perfect for what I had in mind.
So…I placed several cards on the photocopier. I chose to print on both sides of heavy card stock.
This is what it looks like after printing…isn't it pretty?
I created three leaf patterns – small, medium and large.
I stacked three printed sheets together and cut out each leaf size twice – giving me six leafs of each size.
I started with the bottom layer first and added a dab of glue to each leaf. Using a glue gun is the quickest way to complete this project, but you can also use Elmer's Glue or any other adhesive you are happy with.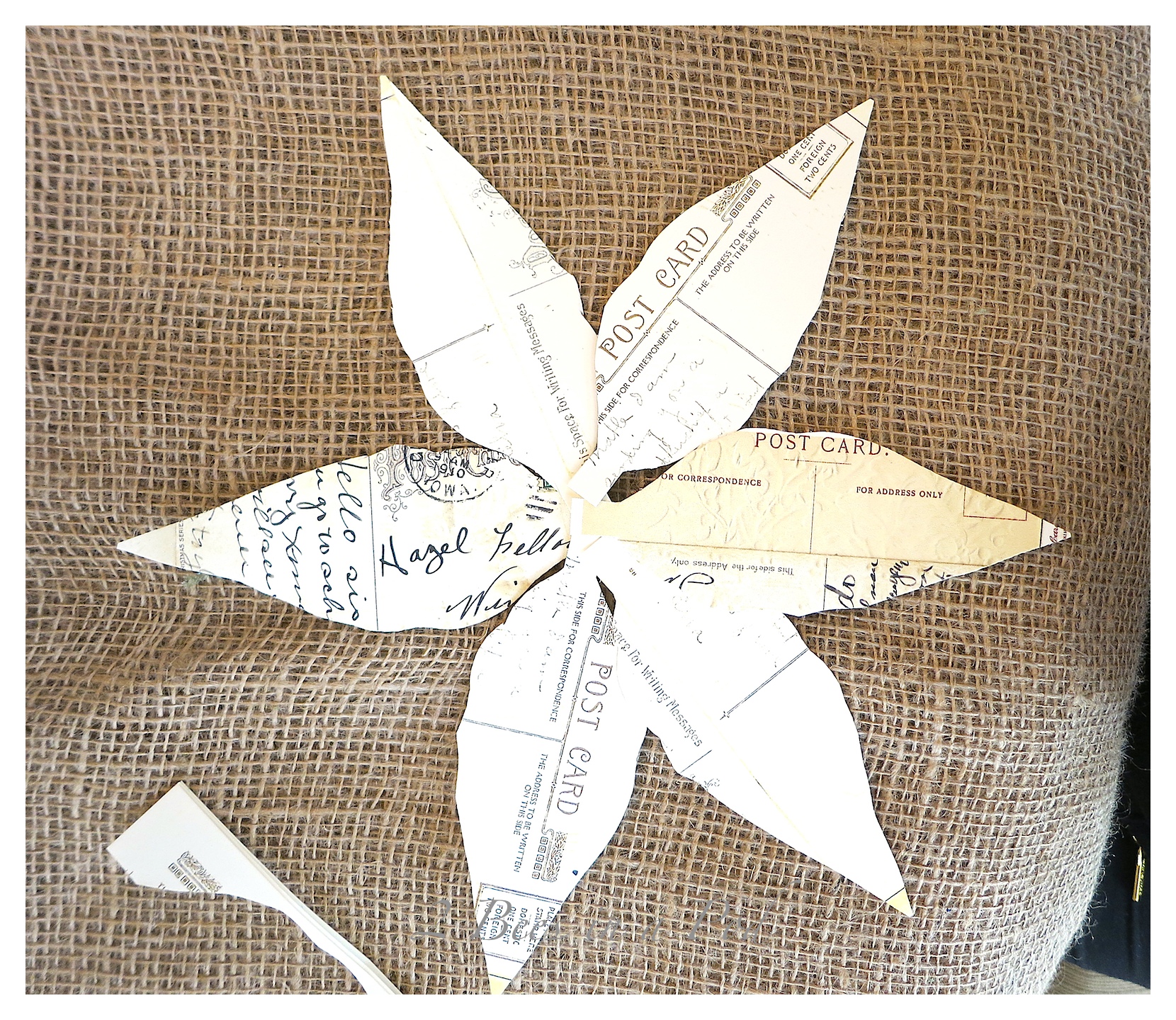 I found these floral stems a week ago at the dollar store. At the time, I didn't know what I was going to use them for but I like the gold clusters. I glued three of these clusters onto the center of the flower.
I pulled back each leaf layer so that the flower wasn't flat.
This is what it looks like…I love it! One down, 20 more to go 🙂
I really like how the green stamps stand out as well as the postal cancellation and markings…do you see the 1909 postmark?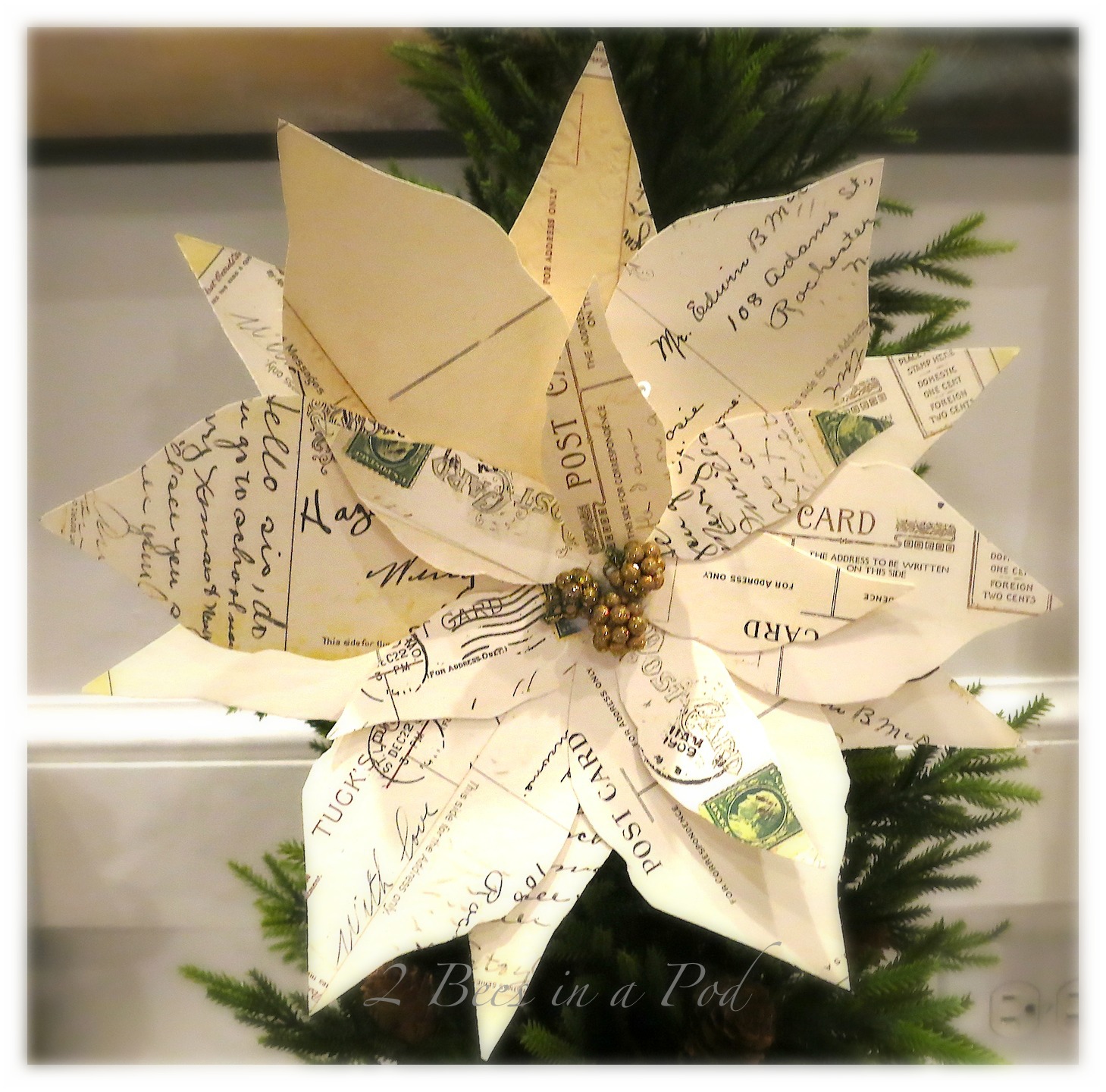 So, what do you think? This was quick, fun and easy and will make a huge impact on our tree. I can't wait!