DIY Sweater Weather Fall Wreath
Please note that this post contains affiliate links. As an Amazon Associate, Rewards Style influencer and Jane Influencer, we earn from qualifying purchases and any sales made through such links will reward us a small commission – at no extra cost for you.
Is this DIY sweater weather fall wreath cute or what?
Yes I do have good manners and my mother taught me that it is impolite to brag. But I just can't help myself. I love my DIY sweater weather fall wreath! As a creative it's hard to come up with an original idea. There have been occasions where I think I have come up with the "best idea ever" only to discover that this idea is already all over Pinterest and magazines everywhere. It can be a little spirit crushing.
New Fall Wreath
Let me start at the beginning, I wanted to create a new wreath. Something fun, cute and could be used indoors or outdoors. Also, I didn't want to spend a lot of money. By the way, when did store bought wreaths become so expensive?! I already made this Easy Fall Wreath a couple of years ago, but me being me I was just wanting to make something.
Inspiration Strikes
You never know when that spark of creativity will ignite or when inspiration will strike. For me and my wreath it happened in the front aisle of the Dollar General store when I saw these:
There was just something about the colors, the "warm and toasty" advertising and their $1 price tag that got my mind whirling. Next thing I know I'm in line, my list forgotten with these three knit hats in my hand. On my way home I remembered that I had this battered wreath in the box of fall decor in the attic. It was purchased at a yard sale for .25 cents and I have never used it. I removed all of the trimmings off of it and got to work.
Putting it all together
Knit hats in three colors
I created a rudimentary sweater pattern onto a gift box lid.
Cut 8 patterns
The knit hats are double ply. I decided that the orange was too bright so only using it for trim.
Applied Mod Podge to the cardboard cutouts and laid them on top of the knit fabric. Let dry for one hour.
After the Mod Podge dried, I carefully cut the knit away from the cardboard. I cut 4 creamy white sweaters and 4 gray sweaters.
Using scraps of knit, I dipped them into Mod Podge and rolled them into balls. Let dry for one hour.
I dipped the balls and trim into Mod Podge and applied onto the sweaters.
Need a Sign
For the sign I couldn't find a scrap piece of wood in my stash that was just the right size. This piece is from the back of a broken 8×10 frame. I painted it with Old White chalk paint and the lettering with Paris Gray chalk paint.
The sweaters were applied using a hot glue gun. Always remember to use caution using your glue gun – I've lost count to how many times I have burned myself.
Without further adieu…
Am I right?
I'm really proud of this one. I think it turned out so cute.
Although I wish it were this easy to make a sweater for myself!
I'm looking forward to using this throughout the fall and probably the winter too. won't this look cute at a hot cocoa bar?
Or maybe even hanging on the inside of of the door near the coat rack?
Thank you so much for letting me gush so much. Pretty sure my mom would be okay with be bragging too, just this one time!
Let me know what you think of my new wreath.
Pin to your favorite Pinterest board

Se you back here tomorrow. I'll be sharing my best tips fall cocktail party tips!

Don't forget to continue the fall tour
Vignettes on Monday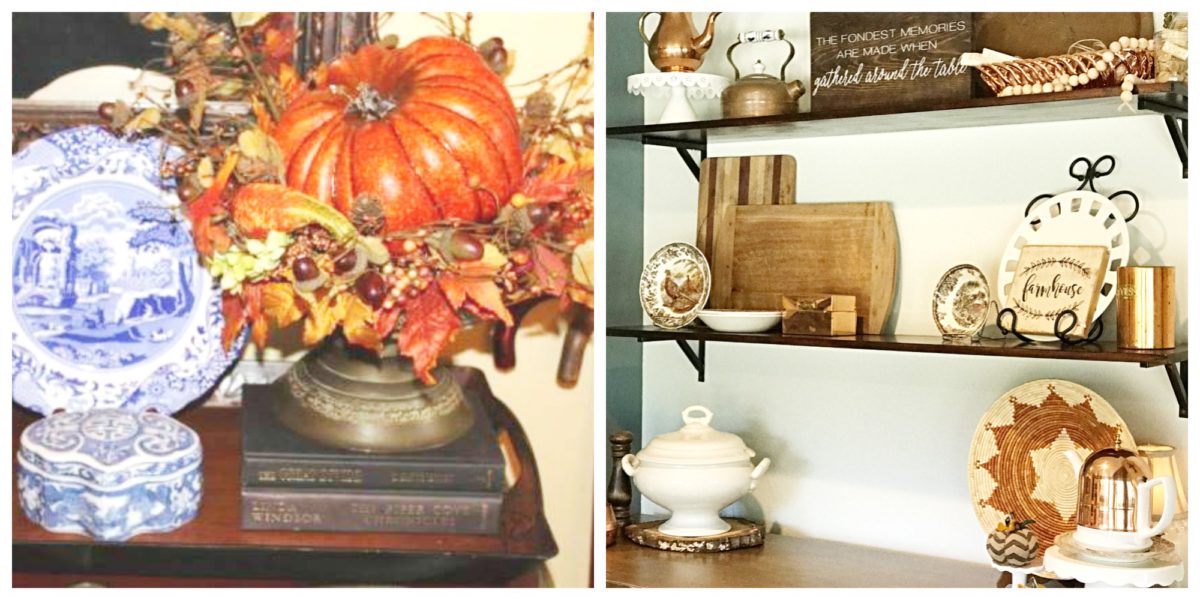 My Creative Days
Elizabeth Joan Designs
Noting Grace
2 Bees in a Pod
Belle Blue Interiors
Farmhouse On Elder Hill
Front Porches on Tuesday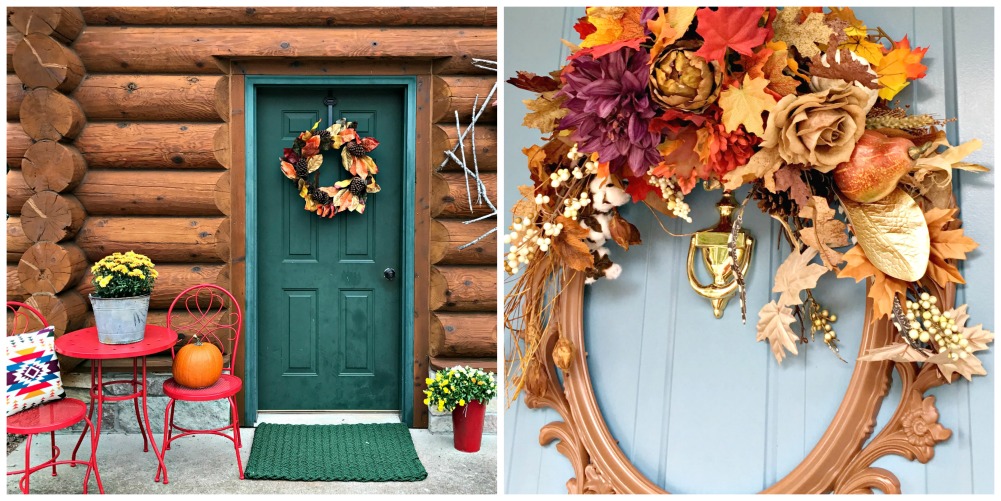 Little Brags
Life Love Larson
Hood Creek Log Cabin
Poofing the Pillows 
White Arrows Home
Celebrate & Decorate 
Fall Recipes on Wednesday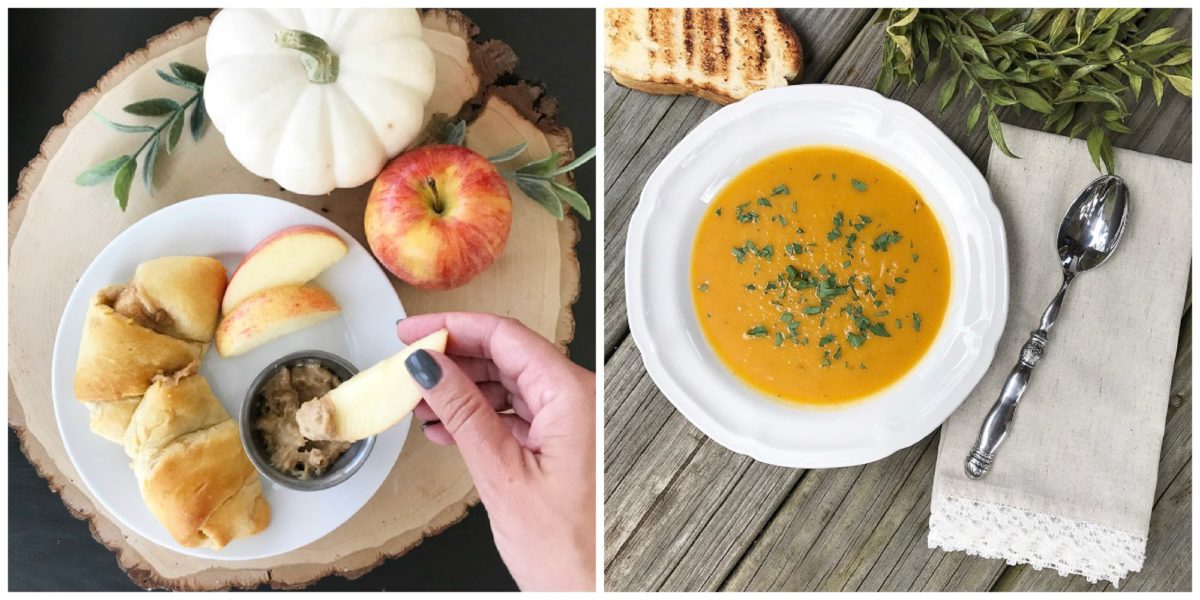 Joy In Our Home
With Two Spoons 
Honey n Hydrangea
Brooklyn Farm Girl
Crisp Collective
Calli Girl In A Southern World