Decoupage Vase with Napkins – Dollar Tree Project
Please note that this post contains affiliate links. As an Amazon Associate, Rewards Style influencer and Jane Influencer, we earn from qualifying purchases and any sales made through such links will reward us a small commission – at no extra cost for you.
Decoupage Vase with Napkins – Dollar Tree Project
Welcome to our Thrifty Style Team! This is the place where we get together with our talented and creative blogger friends every month. We each makeover, repurpose or transform something from our homes, thrift stores or dollar stores. This month we created a Decoupage Vase with Napkins – Dollar Tree Project. Let's get started!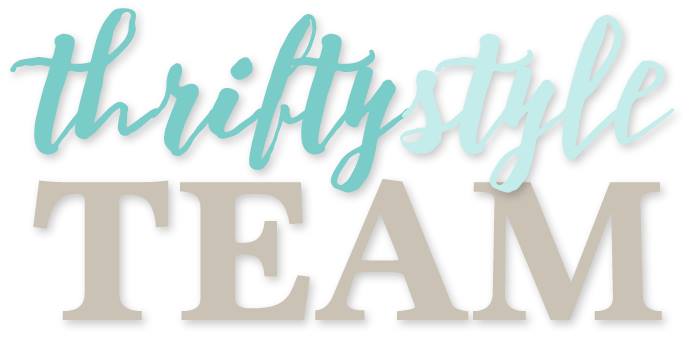 When we are seeking creative inspiration, we typically head out to thrift stores, HomeGoods or the Dollar Tree. These shops offer a plethora of eye-candy. Items that are new-now-current, items that have seen better days and need some loving, or a cheap item that is waiting to be reimagined in an uplifting way.
Last week I popped into a local Dollar Tree store. Truth be told, I was looking for something to use or repurpose for Memorial Day. Instead, I stumbled upon the section that held graduation decor. As soon as I spotted this cutie, I knew what I was going to do with it!
It started at the Dollar Tree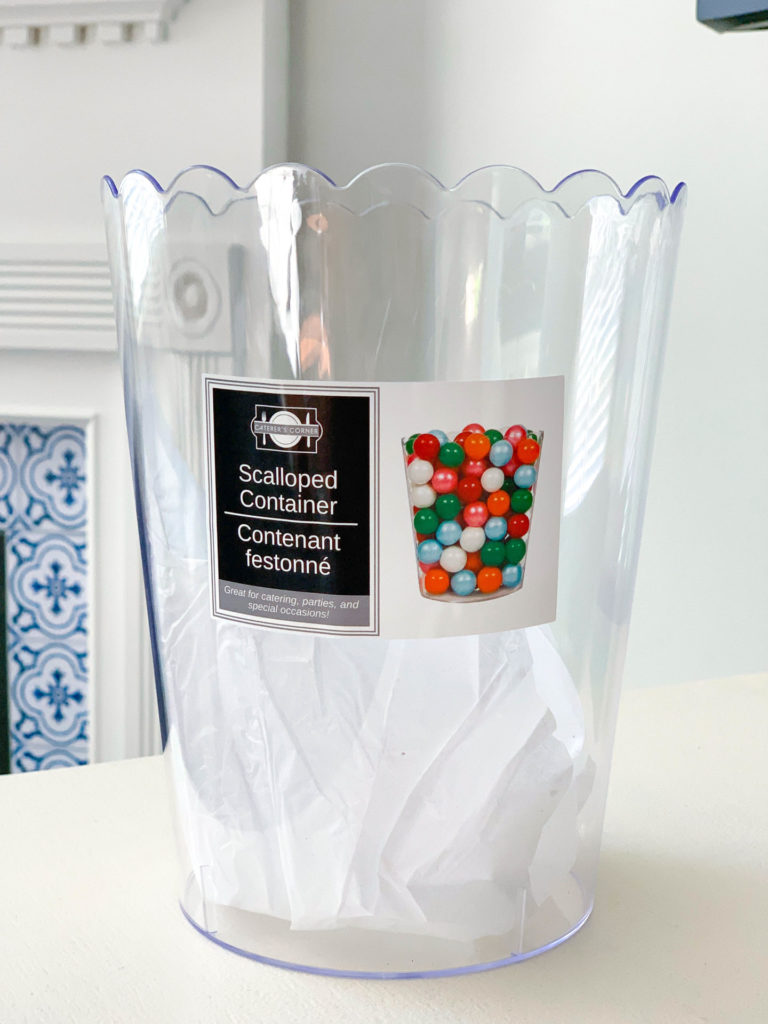 Recently, I celebrated my birthday. I am blessed with wonderful friends that know me very well. Some of my gifts included beautiful paper napkins. These gorgeous, chinoiserie inspired napkins were one of those gifts.
Lucky me, right? If you have followed 2 Bees in a Pod for a bit, then you know that we love decoupage projects. You can see other projects HERE. Decoupage is quick, easy and fun! The definition of découpage is the art of decorating an object by gluing colored paper cutouts onto a surface. Here's how I created a Decoupage Vase with Napkins – Dollar Tree Project.
Yield: One Decorative Decoupaged Vase
Decoupage Vase with Napkins - Dollar Tree Project
Decoupage is a fun and quick project. Easily transform something with paper napkins, Mod Podge and your creativity! This project was made by using a plastic storage container from the Dollar Tree.
Additional Time
20 minutes
Materials
Plastic, scalloped storage container from Dollar Tree
Decorative paper napkin
White spray paint
Mod Podge
Foam paintbrush
Cardboard box and plastic protection for spray painting
Instructions
Make sure that plastic storage container is free of dirt and grease.
Prep for painting. Use plastic or vinyl covering for the ground. Place container inside of a cardboard box.
Spray one light coat of white paint. This creates a bright-white base.Do not spray heavily as the paint will drip and bubble.
Spray a second coat of white paint. It will be completely dry in a few minutes.
Decorative napkins are typically 3-ply. Carfully separate the layers as you will only use the outmost layer.
Using a sponge brush, begin painting the container with a generous amount of Mod Podge.
Gently lay napkin on top and brush with more Mod Podge. Be careful to use light strokes to avoid tearing. Try as best as you can to remove bubbles and wrinkles. This does NOT need to be perfect.
This might just be my new favorite! I just draped the napkin over the scalloped edges at the top and pressed into place with Mod Podge.
Being that the container is plastic, it's watertight and perfect as a vase.
The hydrangeas are just now blooming in my yard.
Usually the flowers are much larger and a deeper blue.
They are still gorgeous, none the less. The bushes are loaded with blooms, so you will be seeing much more of them as the season progresses.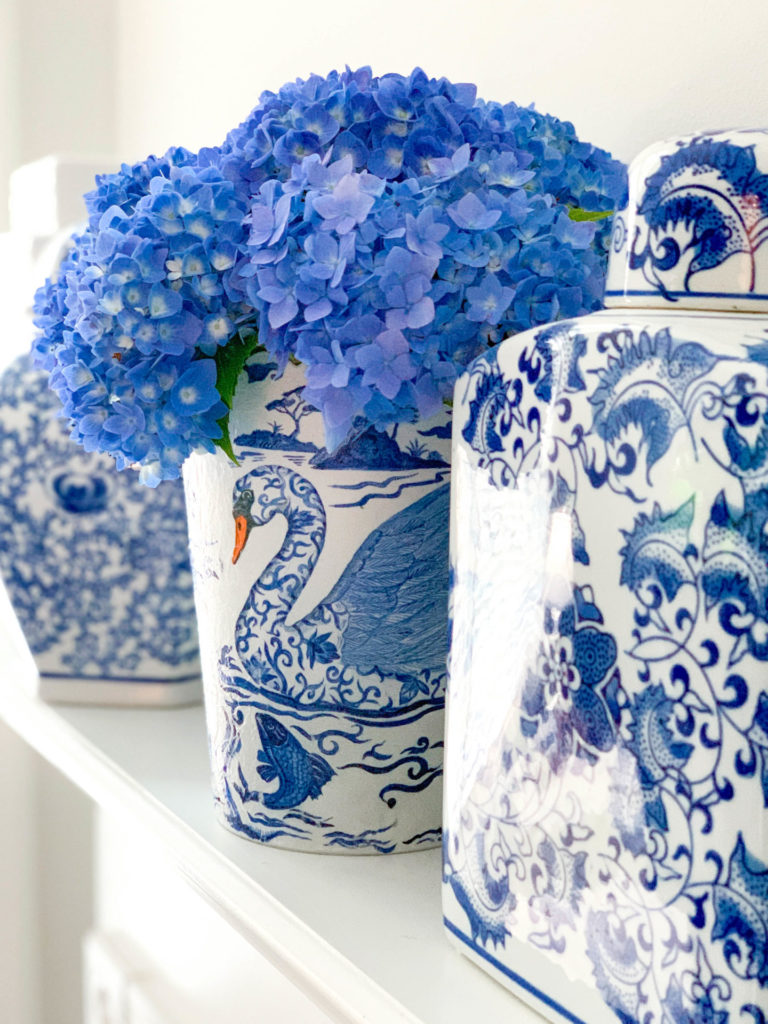 I hope that you have been inspired in some small way today. Hopefully when you visit the Dollar Tree you will look at an item in a new way.
Now let's see what our Thrifty Style Team members have created!
Don't forget to Pin this to your favorite Pinterest board!