Blue and White Thrifted Finds – Thrifty Style Team
Please note that this post contains affiliate links. As an Amazon Associate, Rewards Style influencer and Jane Influencer, we earn from qualifying purchases and any sales made through such links will reward us a small commission – at no extra cost for you.
Our latest deals from the treasure trail. Blue and white thrifted finds for our home decor.
Recently we were in Florida for a family funeral for our beloved Uncle Pat. He was 90 years young and celebrated life to the fullest. His wicked sense of humor and Irish charm will definitely be missed. Afterwards we were in need of some recuperative beach time. What better place than Anna Maria Island with our dearest friends, Bambi and Kenny. When I get together with my BFF, we love to go thrifting. Bambi and I call it the pilgrimage, as there is a definite loop to all of the thrift stores. Here are my latest and greatest blue and white thrifted finds.
Thrifty Deals
Thrifting in Florida always seems to be way better than my area of Georgia. Items are plentiful and much less expensive. If you have followed 2 Bees for any length of time, you know that we love the hunt for a hidden treasure at thrift stores and antique shops. You can see several examples of how we use these items in our post, Decorating our Home with Thrifted Finds.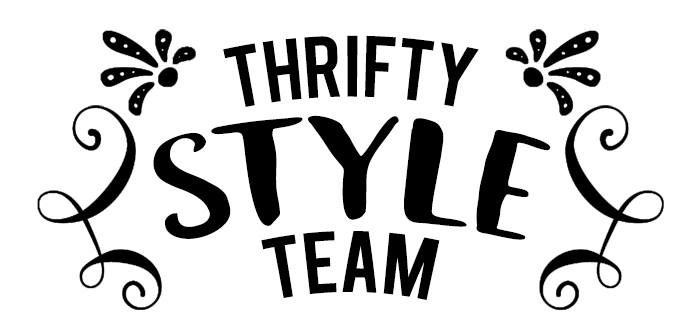 Beautiful thrift decor
On this particular visit I found a beautiful French inspired miniature crock.
Imagine my surprise to discover that it was from Sur La Table. This was a great deal at just .50¢.
Next up is this gorgeous Asian ceramic box. I was drawn to this because of the picturesque scenery.
A friend in-the-know translated the writing on the bottom of the box. She stated that this was hand-painted in 1960.
Needless to say, the .95¢ price tag was a worthy purchase!
Isn't this cobalt blue ceramic lantern precious? I love the color and can't wait to use it outside once the weather warms up.
How sweet are the hearts on the pagoda lid?
Hopefully, you're heading out to your local thrift store now. Happy hunting!

February Thrifting, The Thrifty Style Team Way