Alabama Fire Crackers – Easy and Delicious
Please note that this post contains affiliate links. As an Amazon Associate, Rewards Style influencer and Jane Influencer, we earn from qualifying purchases and any sales made through such links will reward us a small commission – at no extra cost for you.
Alabama Fire Crackers Recipe
I am always on the hunt for new snack and appetizer recipes. When these recipes are quick and easy, it's even better. The hardest part about making Alabama Fire Crackers, is remembering to soak the crackers the night before you want to eat them! Let's get started!
Several years ago I tasted Alabama Fire Crackers for the first time at a football tailgate party. I fell in love with the flavors immediately. These crackers are delicious, savory and a tiny bit spicy.
Isn't everything better with a bit of ranch?
Yield: 12
Alabama Fire Crackers Recipe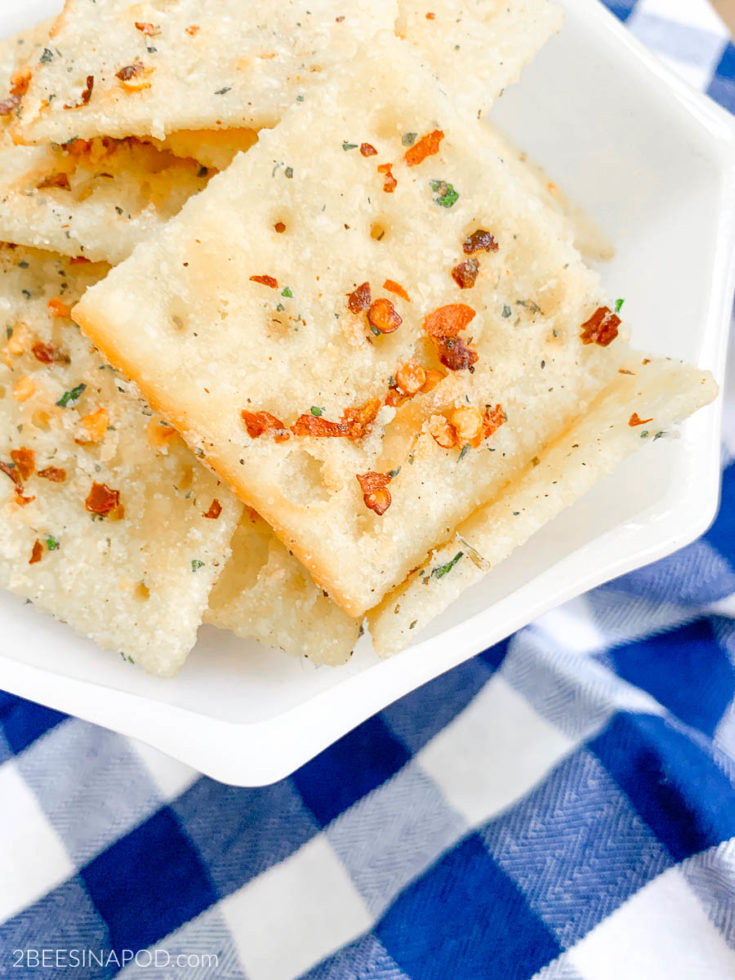 Alabama Fire Crackers are a crispy snack made with saltine crackers, spices and red pepper flakes for a slightly spicy and delicious kick! Perfect for a party, cocktail hour or family snack!
Ingredients
16 oz package of saltine crackers - 4 sleeves
1 tsp garlic powder
1 tsp onion powder
1/2 tsp black pepper
2 packages Ranch dressing mix
3 TBS red pepper flakes
2 cups vegetable oil OR olive oil (I use olive oil)
Instructions
Use a large gallon sized Ziploc bag. Pour in the oil, seasonings and spices. Securely close the bag and knead it to thoroughly mix the ingredients together.
Place all 4 sleeves of saltine crackers in the bag. Carefully re-seal the bag and gently turn the bag over several times to coat all of the crackers with the spice mixture. The more times that you do this, the better the coating. Just be careful to not break apart the crackers.
Let the bag sit overnight.
Remove the crackers from the Ziploc bag and lay out on a large baking sheet.
Bake at 250 degrees for 15 minutes.
Even though the crackers are coated with liquid overnight, they are still crispy after they are baked.
All you do is combine the oil, ranch mix, crushed red pepper and other seasonings in a zip-top bag and knead it until the ingredients are combined before you add the crackers. Close and seal the bag and gently turn it over and over until everything is coated. There are three tablespoons of red pepper flakes per this recipe. It might seem like too much, but it's not in my opinion. Feel free to add less – you can adjust the recipe the next time you make them.
The crackers keep for a couple of weeks when stored in airtight containers or baggies. They freeze well too!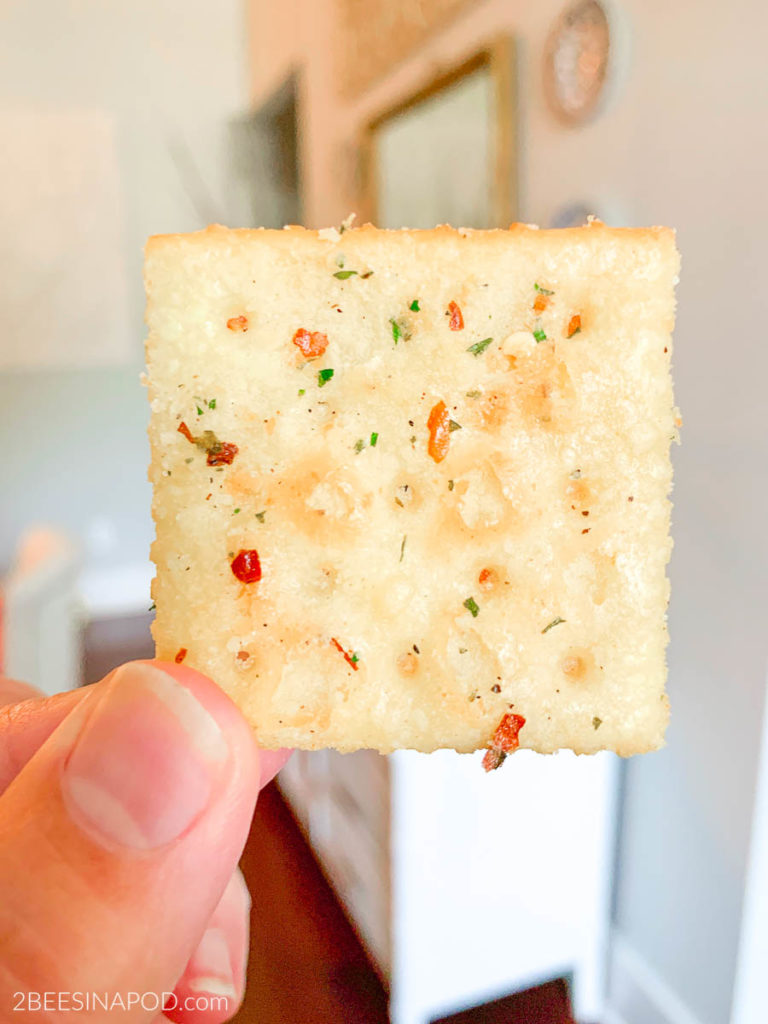 Technically, the crackers don't need to be baked. Personally, I think they are much better after baking.
Whether for family or a crowd, Alabama Fire Crackers are a hit! Let us know what you think!
Don't forget to Pin this to your favorite Pinterest Board!
Other snack and appetizer recipes Peppery Peanuts, Ranch Oyster Crackers , Jalapeno Poppers or Buffalo Chicken Tortilla Roll Ups.