Slower Cooker Chicken Fajitas
Please note that this post contains affiliate links. As an Amazon Associate, Rewards Style influencer and Jane Influencer, we earn from qualifying purchases and any sales made through such links will reward us a small commission – at no extra cost for you.
Surprise! We have another recipe for you and of course it is Mexican inspired…shocking, I know 🙂  A lot of times I equate slow cooker recipes with cold weather, but I wanted to get out of that thinking.  Lately my other job has been taking up a lot of my time and the thought of having to come home to cook was daunting.  Which would then lead to the inevitable conversation of what take out would we be getting tonight.
With trying to save money and lose weight, I was definitely not setting myself up for success in either areas.  That's when I realized I needed to find some suppers that were easy to make.  So, when I found this recipe I knew it was right up my alley!  And like most slow cooker recipes it is incredibly easy.
Slower Cooker Chicken Fajitas
Ingredients
3 boneless skinless chicken breasts
1 medium onion, chopped
1 green bell pepper, sliced
2 cloves minced garlic
1 tbsp chopped cilantro
1 tsp chili powder
1 tsp cumin
Salt to taste
1 10 oz can diced tomatoes with green chiles
Instructions
Place all ingredients in slow cooker. Cover and cook on low for 7-8 hours. Shred chicken with a fork. You can serve it over rice, quinoa, in a tortilla, or even as a lettuce wrap.
https://2beesinapod.com/slower-cooker-chicken-fajitas/
You literally just put all of the ingredients in together and stir.  I also added a little bit of water, which the recipe didn't call for.  After you mix everything together you just lay the chicken on top and turn the slow cooker on.
We put the fajitas over quinoa and added a little bit of Fage yogurt and more cilantro.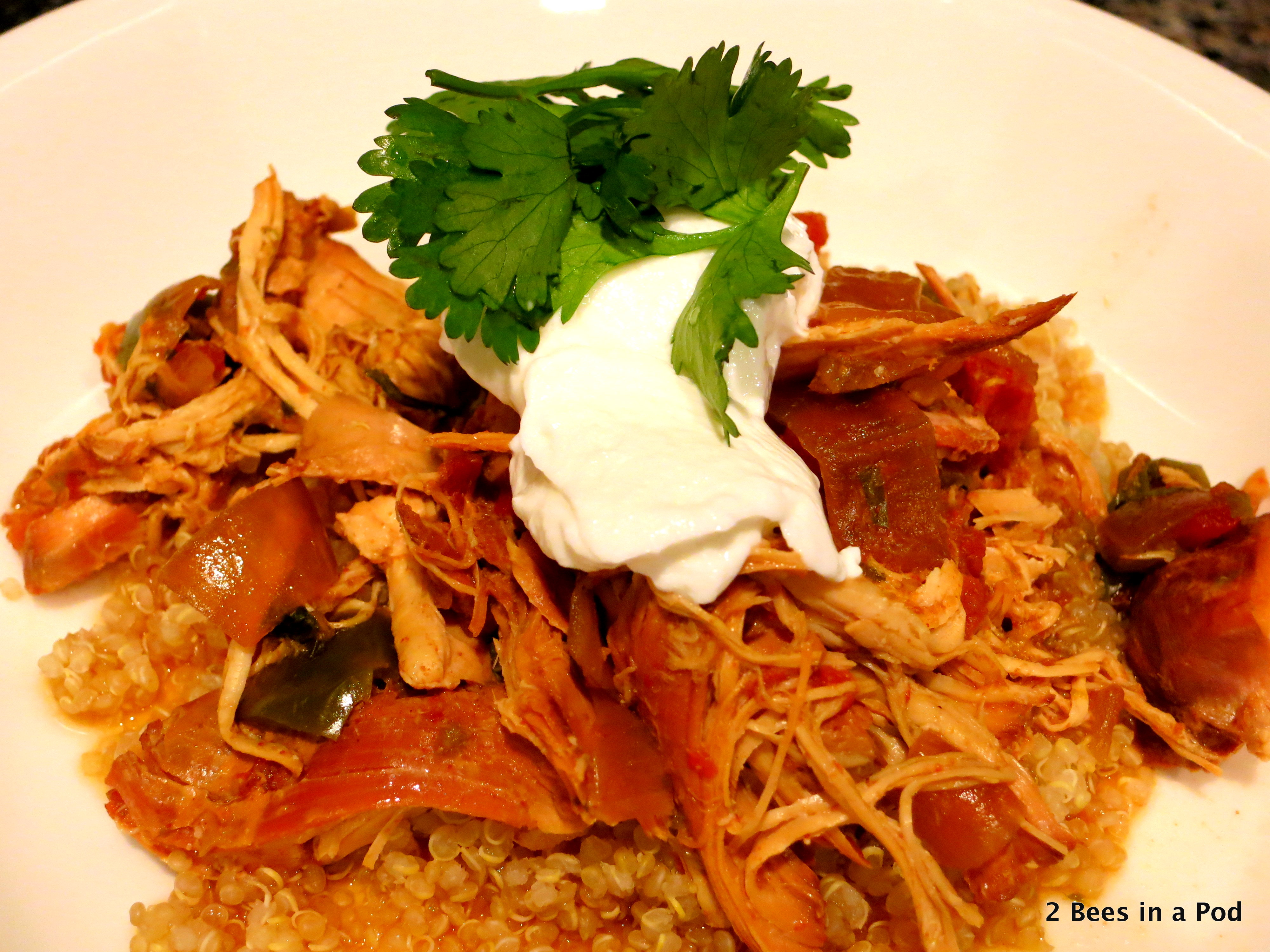 What is your favorite go-to, quick recipe?!  We'd love to hear it 🙂