Skinny Super Bowl Snack – Black Bean Salsa
Please note that this post contains affiliate links. As an Amazon Associate, Rewards Style influencer and Jane Influencer, we earn from qualifying purchases and any sales made through such links will reward us a small commission – at no extra cost for you.
I am super excited about the Super Bowl! My boyfriend, Peyton Manning, is the quarterback for the Denver Broncos – otherwise known as "The Winning Team". Now, mind you, Peyton has no idea who this crazy lady in Atlanta is…but he's still my boyfriend 🙂
Usually Super Bowl party get togethers are chock full of high fat, high sodium food and snacks. This black bean salsa is an excellent alternative to these foods.
I've tweaked this recipe many times over the years and I've honestly loved all versions. The one I'm sharing with you today is my most favorite. The black beans make for a more hearty dish.
I always love tomatoes…
The fresh cilantro really packs on the flavor…
More fresh ingredients – lime and green onions.
Skinny Super Bowl Snack – Black Bean Salsa
Ingredients
1 16 ounce can black beans - very well drained
2 16 ounce cans petite diced tomatoes
4 green onions chopped
1 clove of garlic, crushed
1 cup fresh chopped cilantro
2 TBS fresh lime juice
1/2 tsp cumin
3 TBS red wine vinegar
salt and pepper to your taste
Instructions
Drain and rinse black beans very well.
Combine all ingredients.
Cover and chill.
This is excellent made a day ahead.
This entire bowl of salsa is only 5 Weight Watchers PPV!!!
For a healthy snack, I eat this salsa with carrots, celery and snap peas.
It is also excellent with chips. It is also great on top of grilled chicken!
https://2beesinapod.com/skinny-super-bowl-snack-black-bean-salsa/
Fresh green onions…
Crushed garlic…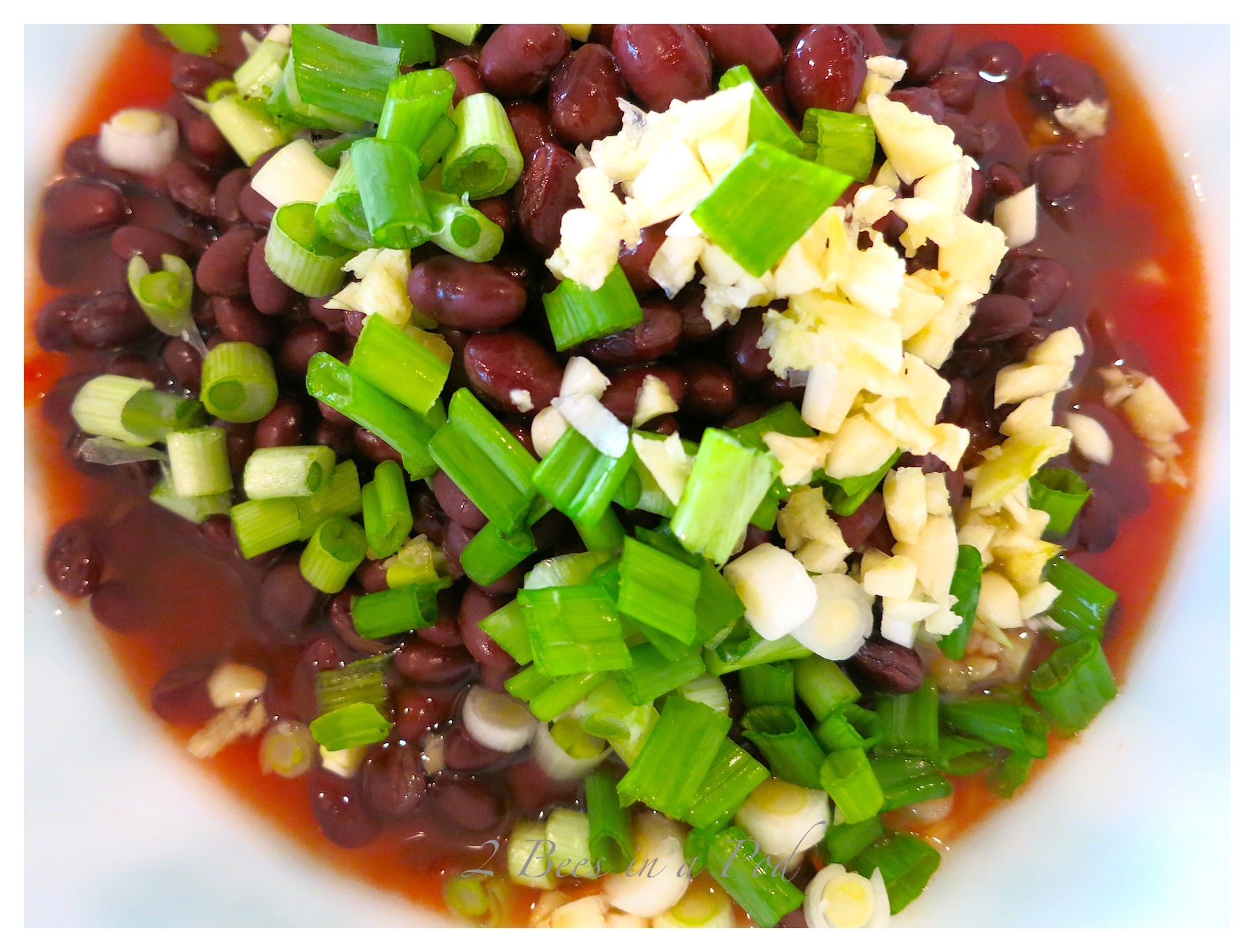 Chopped cilantro…
Red wine vinegar and seasonings…
Ready for the fridge…
Here piggy, piggy – Isn't he cute? I brought him home from Mexico a couple of years ago 🙂
Yummy…
All set for the game…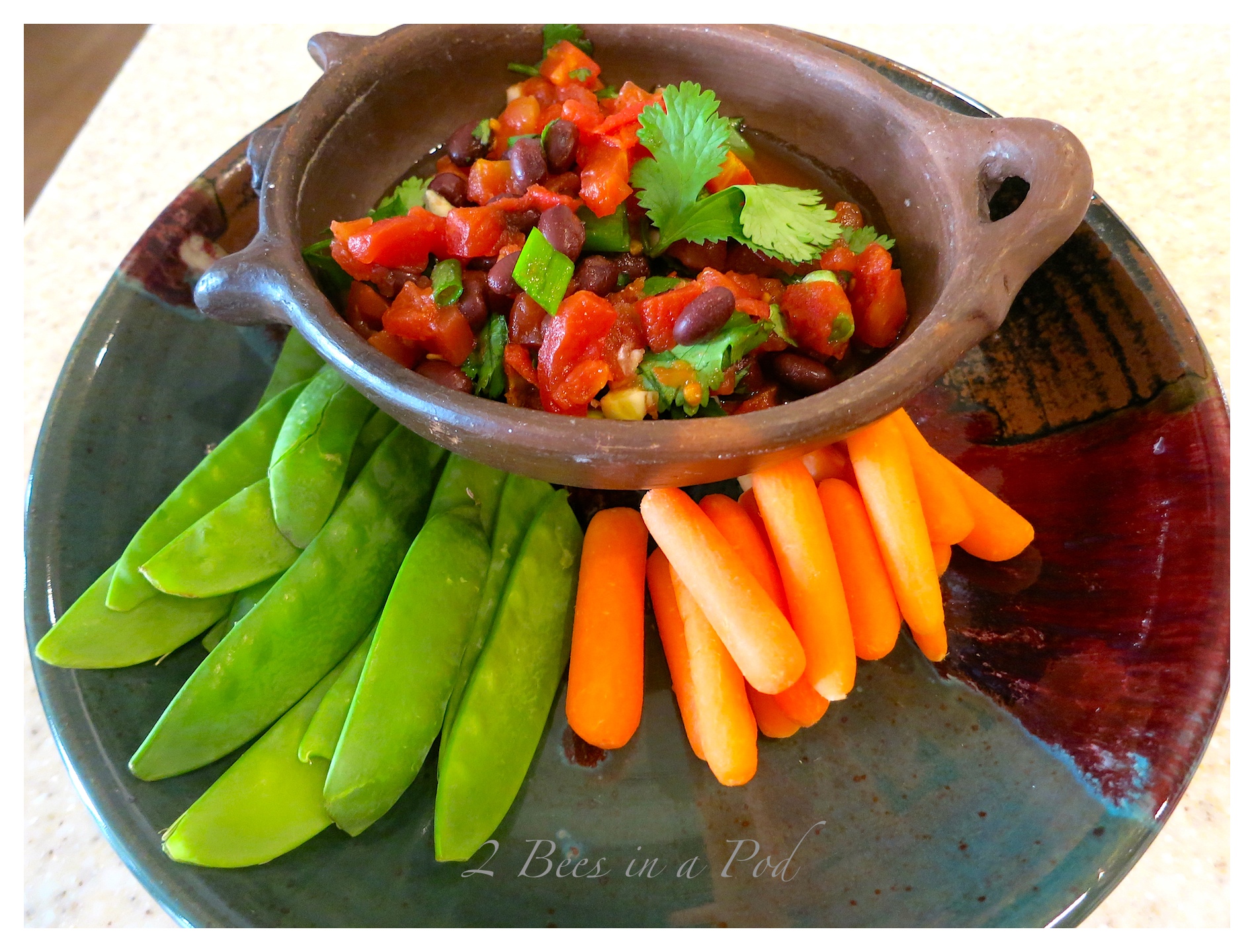 I hope my boyfriend Peyton wins 🙂