Rosemary and Citrus Orange Spice Simmer Pot – Banish Winter Funk
Please note that this post contains affiliate links. As an Amazon Associate, Rewards Style influencer and Jane Influencer, we earn from qualifying purchases and any sales made through such links will reward us a small commission – at no extra cost for you.
With the beginning of a new year I love to start out fresh, especially with my home. I love to banish the winter funk and one way I do this is with this rosemary and citrus orange spice simmer pot.
There is nothing like cleaning every nook, cranny and corner of the house. Even though the outdoor temperature in our area has dipped into the teens and 20's as of late, I have been known to crack open a window or two for just a couple of minutes a day to let in fresh air. Making the house smell fresh makes me feel good too. One way I accomplish this is by using fresh ingredients like I did for this rosemary and citrus orange spice simmer pot.
It is reported that this season is one of the worst for the flu-shot-resistant-flu. Every time I leave the house to run errands, it seems everyone but me has a cold or is coughing up a lung. When it is too cold to leave your house, it becomes an incubator of who knows what. Wintertime can also be seasonally harsh for some people, especially when stuck in the house. Drinking fresh orange juice, eating oranges and actually orange aromatherapy have been known to help people banish the winter funk and occasional winter blues. Now, I'm not talking serious depression here – that's for the professionals.
Rosemary and Orange
At this time of year oranges and fresh rosemary are plentiful. Even though it's freezing outside my rosemary topiary plant is thriving. The grocery store and markets have a variety of oranges now too. Trust me, they have been juicy and delicious.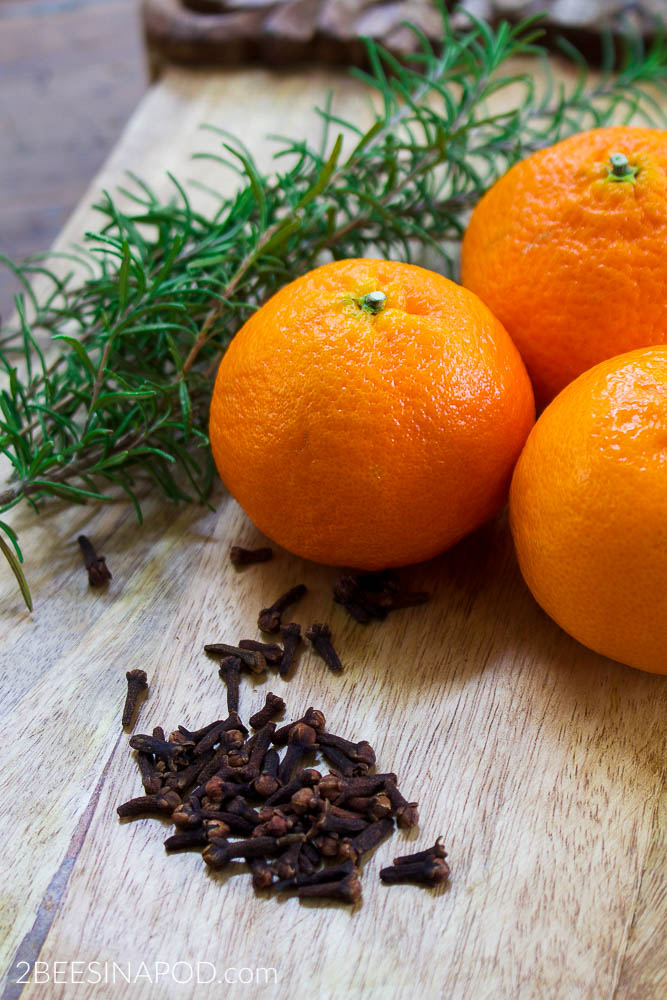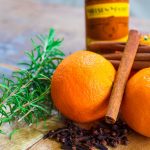 Rosemary and Citrus Orange Spice Simmer Pot
Banish the winter funk in your home with this wonderfully fresh and aromatic citrus simmer pot.
Ingredients
4

Rosemary leaves

Orange peels

1

TBS

Whole cloves

2

Cinnamon sticks

1

TBS

Almond extract
Instructions
In all honesty, there is no right or wrong way to do this recipe.

Be sure to collect and save orange peels when you and your family eat oranges.

Add all of the above ingredients to a 2 quart pot of water. Bring to a boil for 1 minute. Reduce heat to low and let simmer for as long as you like. Check the water level every hour and add more fresh water as needed. Refrigerate the pot at the end of each day. The will keep for 5 days.
Almond extract is not a necessary ingredient but it is my personal preference. I like the clear color and it adds another layer of clean fragrance in the air as the pot simmers.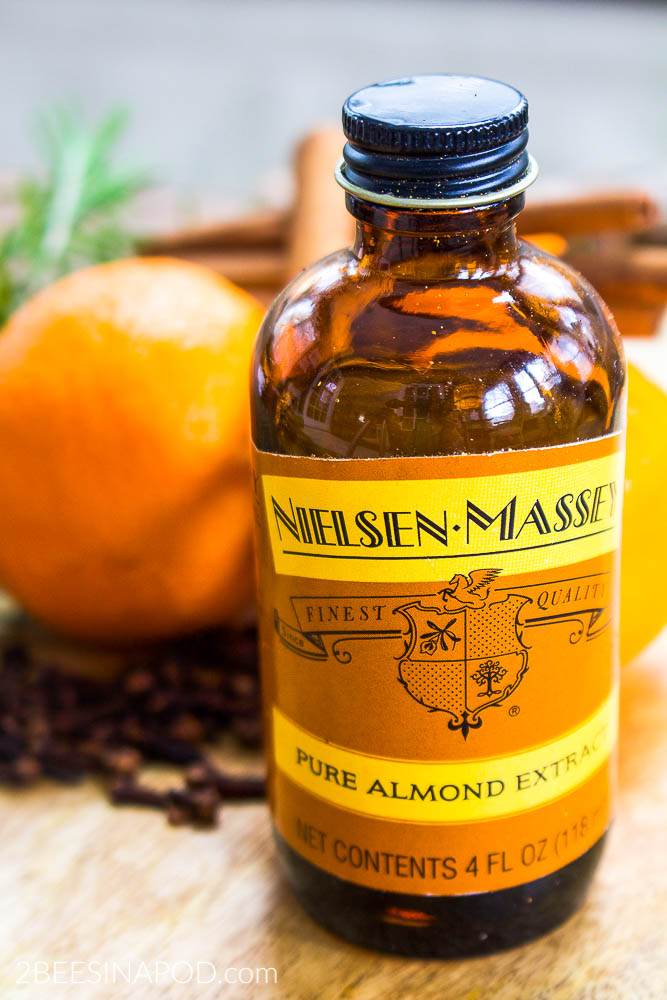 By the way, this bottle of extract was just $2.00 on clearance at HomeGoods!
You know that moment when you first peel an orange and the zest spritz's out  and how fantastic it smells? That's how this simmer pot smells. You want to be sure to collect orange peels every time you and your family eat oranges. You want the pot to be less spice and more orange.
Each day you can add fresh orange peels to the pot.
Give this rosemary and citrus orange spice simmer pot a try. I promise you will banish the winter funk in no time!
Don't forget to pin this to your favorite Pinterest board!
See you back here on Friday!