One Pot Pasta – Dinner in a Flash
Please note that this post contains affiliate links. As an Amazon Associate, Rewards Style influencer and Jane Influencer, we earn from qualifying purchases and any sales made through such links will reward us a small commission – at no extra cost for you.
Hey y'all…are you ever inspired or inclined to make a recipe that you saw on the internet? Maybe it was a video you saw on a friend's Facebook feed. Well, that's what happened to me recently.
I saw this recipe floating around and frankly I didn't pay a lot of attention to it. I mean, I already know how to make pretty good pasta. But then about two weeks later I saw this video and it blew my mind.
Martha Stewart Video – One Pot Pasta
I know that sounds dramatic…which I can be…but what I didn't realize about this dish is that everything is put into one pan. Even the dry pasta!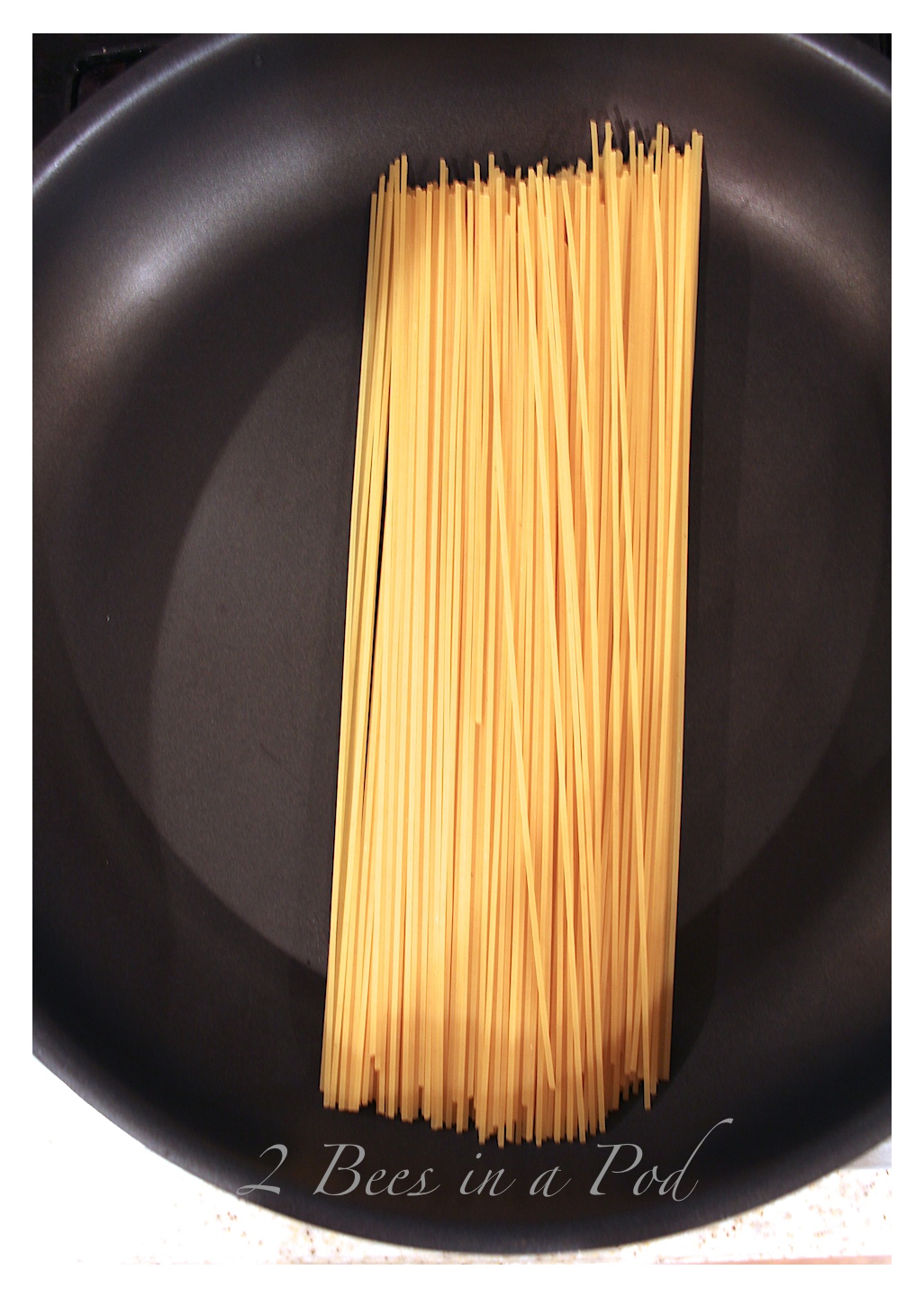 Seriously? My first thought was…this can't taste very good. My second thought was…it must taste starchy and gummy.
I finally decided that this recipe was so quick and simple that I had to try it. I had nothing to lose!
One Pot Pasta Easy and Delicious
Ingredients
12 ounces linguine
12 ounces cherry or grape tomatoes, halved
1 onion, thinly sliced (about 2 cups)
4 cloves garlic, thinly sliced
1/2 teaspoon red-pepper flakes
2 sprigs basil, plus torn leaves for garnish
2 tablespoons extra-virgin olive oil, plus more for serving
Coarse salt and freshly ground pepper
4 1/2 cups water
Freshly grated Parmesan cheese, for serving
Instructions
Combine pasta, tomatoes, onion, garlic, red-pepper flakes, basil, oil, 2 teaspoons salt, 1/4 teaspoon pepper, and water in a large straight-sided skillet. Bring to a boil over high heat. Boil mixture, stirring and turning pasta frequently with tongs, until pasta is al dente and water has nearly evaporated, about 9 minutes.
Season to taste with salt and pepper, divide among 4 bowls, and garnish with basil. Serve with oil and Parmesan.
The 9 minutes cooking time is after the water starts to boil in the pan. This may seem like a lot of salt, but remember the pasta soaks up a lot of the sodium. I think you can add more of the things that you like...extra tomatoes, basil or garlic.
https://2beesinapod.com/one-pot-pasta-dinner-in-a-flash/
I layered everything in the pan as directed. Dry pasta, cherry tomatoes, fresh basil, garlic, onions and seasonings.
I then added the water…
…and then I patiently waited 11 minutes to see if this recipe was worth my time.
After the water boils be sure to stir the pasta with tongs. I did this a few times.
When the pasta was done cooking I added fresh Parmesan and basil to the top. If you like you can add a drizzle of olive oil and more seasonings.
And look at how fresh and delicious this is.
I'm here to tell you I was totally wrong about this recipe. It is fantastic! The fresh ingredients are tasty…there is no starchy or gummy taste at all. I love the garlicky flavor with just a tad of spice from the red pepper. This recipe makes 4 portions. Being that there is just Honey Bee and myself at home we have enough for leftovers for lunch the next day.
I hope you are as amazed as I was when I heard about this recipe that has now gone viral on the internet. This will be a new go-to meal in our house. It's fairly healthy, I usually have all of these ingredients on hand, it's delicious and can be made in less than 20 minutes. Dinner in a Flash!
XO~Vicki