DIY Rustic Sign – Made from Fence Post and Rope…
Please note that this post contains affiliate links. As an Amazon Associate, Rewards Style influencer and Jane Influencer, we earn from qualifying purchases and any sales made through such links will reward us a small commission – at no extra cost for you.
Whew..have we been busy! So much is going on in our lives right now – all of it is good. Wedding planning, bridal showers, visiting our friends and gearing up to the Fourth of July! Except my house…it looks like it was ransacked. At least that's the story I will tell anyone that dares to come to my front door. To make matters worse, I injured my ankle and I am on crutches. This is putting a huge damper on my house cleaning and revamping time.
I wanted to make a couple of more decorative DIY items to take to the lake for the Independence Day celebrating. I'm limited with what I can do right now because of my ankle. I came up with this project that I could do while sitting. Folks, when I tell you the project took two minutes I am not kidding. Here's my materials list:
Scrap piece of vintage fence post

White cording
Hot glue
When we go to the lake we love to "RELAX", so that is the message I wanted to create on my vintage fence post.
I roughly wrote the letters with hot glue…
…and pressed down the white cording.
That's it!! Super simple, quick and adorable…
I can't wait to take this sign to the lake for our mantle decoration…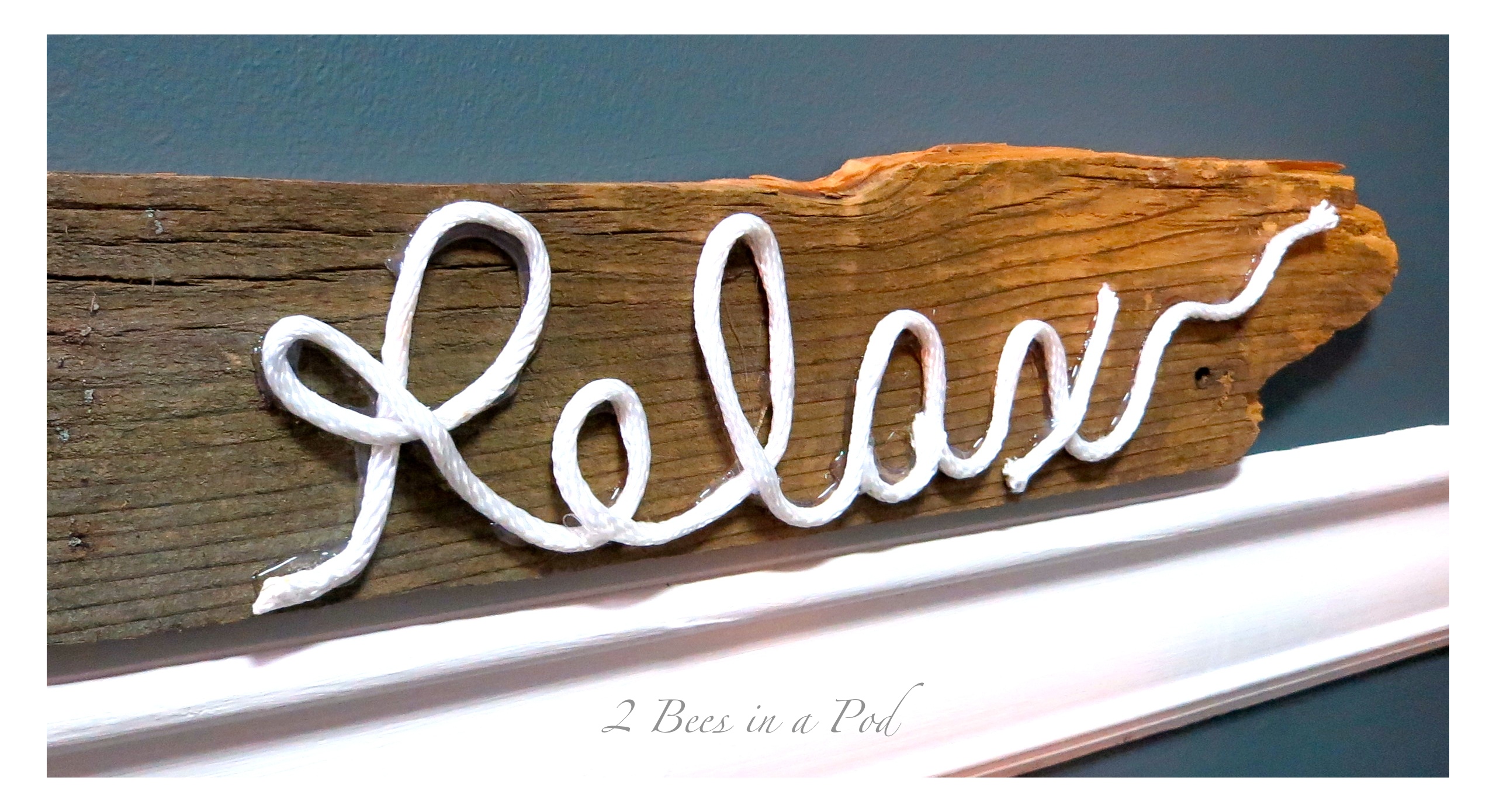 Don't worry about me…I will be the one "relaxing" on the sofa 🙂
If you know of any other crafts I can do from my sofa, I would love to hear about them 🙂