Please note that this post contains affiliate links. As an Amazon Associate, Rewards Style influencer and Jane Influencer, we earn from qualifying purchases and any sales made through such links will reward us a small commission – at no extra cost for you.
Hey y'all…I'm so glad that you're here today. I've been working on the house – banishing the Winter blues and bringing in Springtime freshness. It's amazing how much my mood is lifted too! The house looks great and smells so fragrant.
Stephanie of Casa Watkins created a Spring Fling Home Tour for 20 bloggers. We each get to showcase our Spring home decor and style. Today is all about traditional decor. We are excited to participate and show you our home!
Lets get this tour started!
Dining Room
I added a bit more green into the dining room. I love the color and it definitely signifies "Spring" to me.
I kept the boxwood topiaries and moss.
This "le nid" sign is a thrift store find and it means "nest" in French. The color and theme are perfect.
If you have followed this blog for any length of time, you already know how much I love my antique dough bowl. I added the nest, feather and eggs to enhance my Spring nesting theme.
Who doesn't love a delicious vanilla cream cupcake? Our family definitely does!
These adorable moss bunnies were a new purchase this year. They have already been used in different rooms in the house – so glad I got them. They look great on the dining room table as my Easter centerpiece.
Spoiler alert…the speckled egg plates are plastic! They are super cute – and I typically wouldn't use plastic but I just couldn't resist them.
Fresh flowers are a must for Spring.
I shared with y'all how I gave these cute bunnies a chalk paint makeover. You can see that post HERE.
Living Room
The living room has some Spring additions too.
More additions of the color green…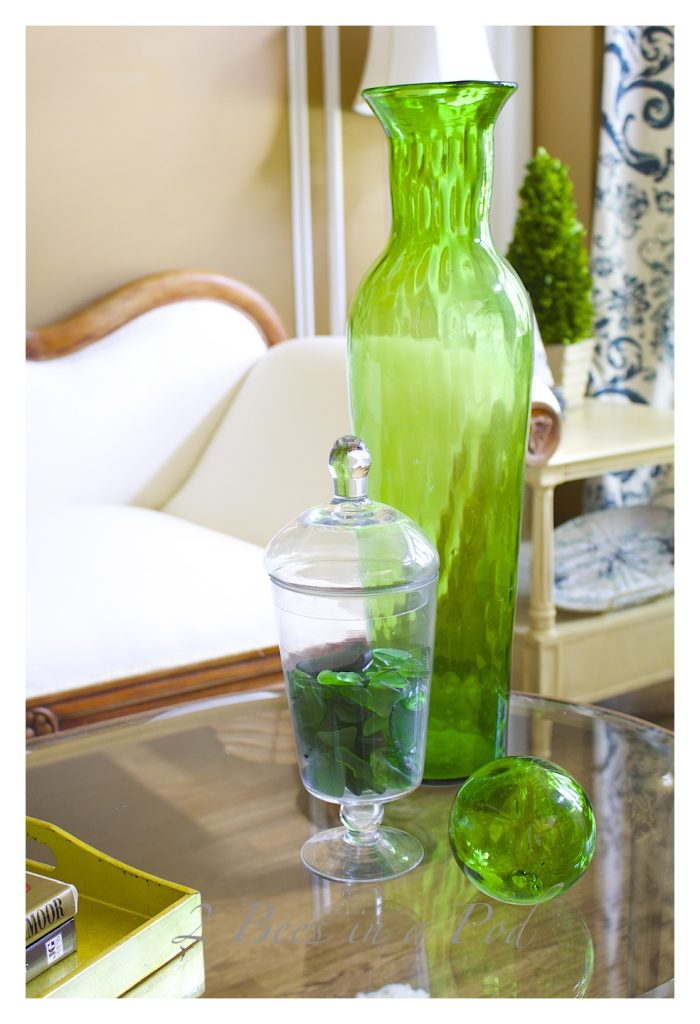 …nest and moss.
Fresh flowers…
Do any of you know what these flowers are? There wasn't a tag with them, and I though they were so fun and fresh.
Upstairs Landing
How cute is this bunny in his carrot car? I will miss not displaying him after Easter. You can read about making the moss topiaries HERE.
This vignette is one of my favorites.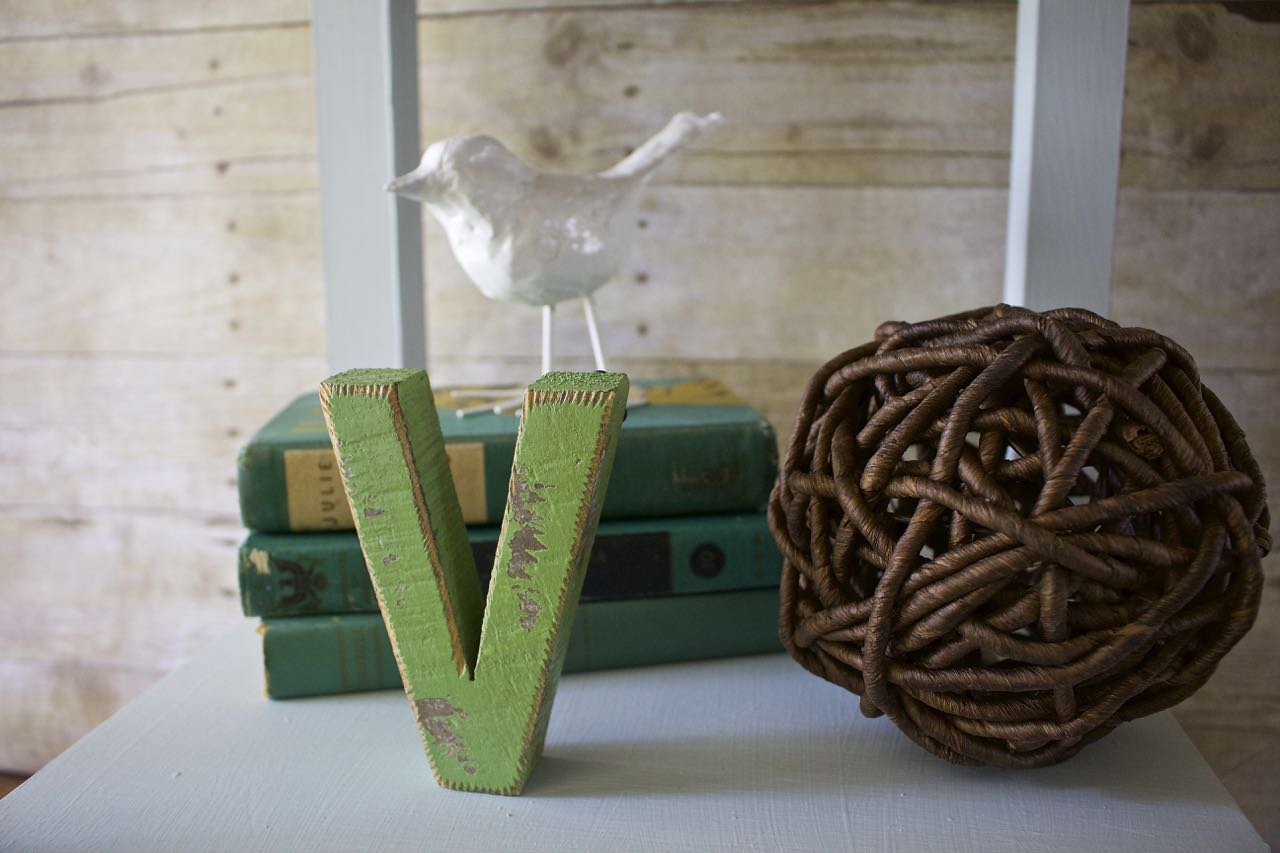 Foyer
Being that my home is an open floor plan, there is a definite lack of wall space. This little area at the bottom of the stairs gets changed around all of the time…like on a weekly basis. I'm so glad that this wall is large enough to hang a piece of art.
Jenn and I just got this new book by Mary Emmerling, Eclectic Country. We love it – fabulous photography and stories about antique fairs, country life and people.
Entryway
Lavender!!! To me, lavender screams Springtime freshness! I will be hosting 20 family members for Easter Sunday dinner.
I thought it would be fun for family members to be able to take home a bit of Spring with them.
Everyone can create their own bag to take home.
Lavender is so fragrant and beautiful. It can be added to a sachet bag for a bath or simply left in a bowl on the nightstand. Lavender is a natural stress reliever too!
I hope you enjoyed our Spring Fling Home Tour. Don't forget to visit these other talented ladies and decor styles!
Until tomorrow…
XO~Vicki
Day 1: Transitional and Vintage Decor Style
Day 2: Eclectic Style
Day 3: Farmhouse Style 1
Day 4:  Traditional Style