How To Remove Burn Marks From Stove
Please note that this post contains affiliate links. As an Amazon Associate, Rewards Style influencer and Jane Influencer, we earn from qualifying purchases and any sales made through such links will reward us a small commission – at no extra cost for you.
We'll show you how to remove burn marks from stove using natural ingredients like baking soda and lemon.
I'm just gonna say it…I hate glass stove tops!  In my old home I had a gas stove that I absolutely loved, but when we moved into our current home we got stuck with electric.  At first I didn't think much of it.  I grew up with electric stoves and only had gas for a few years, so I naturally thought I could adapt back to electric.  Man was I wrong!  I felt like in just the first day of cooking I already had burn marks and it looked like my stove was ruined. Here's how to remove burn marks from stove.
And sadly in my mind I really did think that it was ruined haha!  But the last few weeks I thought that there had to be a way to clean my stove that did not involve using a razor blade.  Surely there are other people that are in the same boat as I am.  And luckily for me there were.  After doing some research, it seemed like a lot of the advice was to use baking soda and vinegar.  I know that my mom loves the smell of vinegar, so she is not going to like my next statement, but I did not want my house smelling like that.  I decided to use lemon instead and am so thrilled with how this little project turned out!
Here is what I was working with and 3 out of the 4 burners looked like this…apparently we never use the back left one lol!  And please don't judge 🙂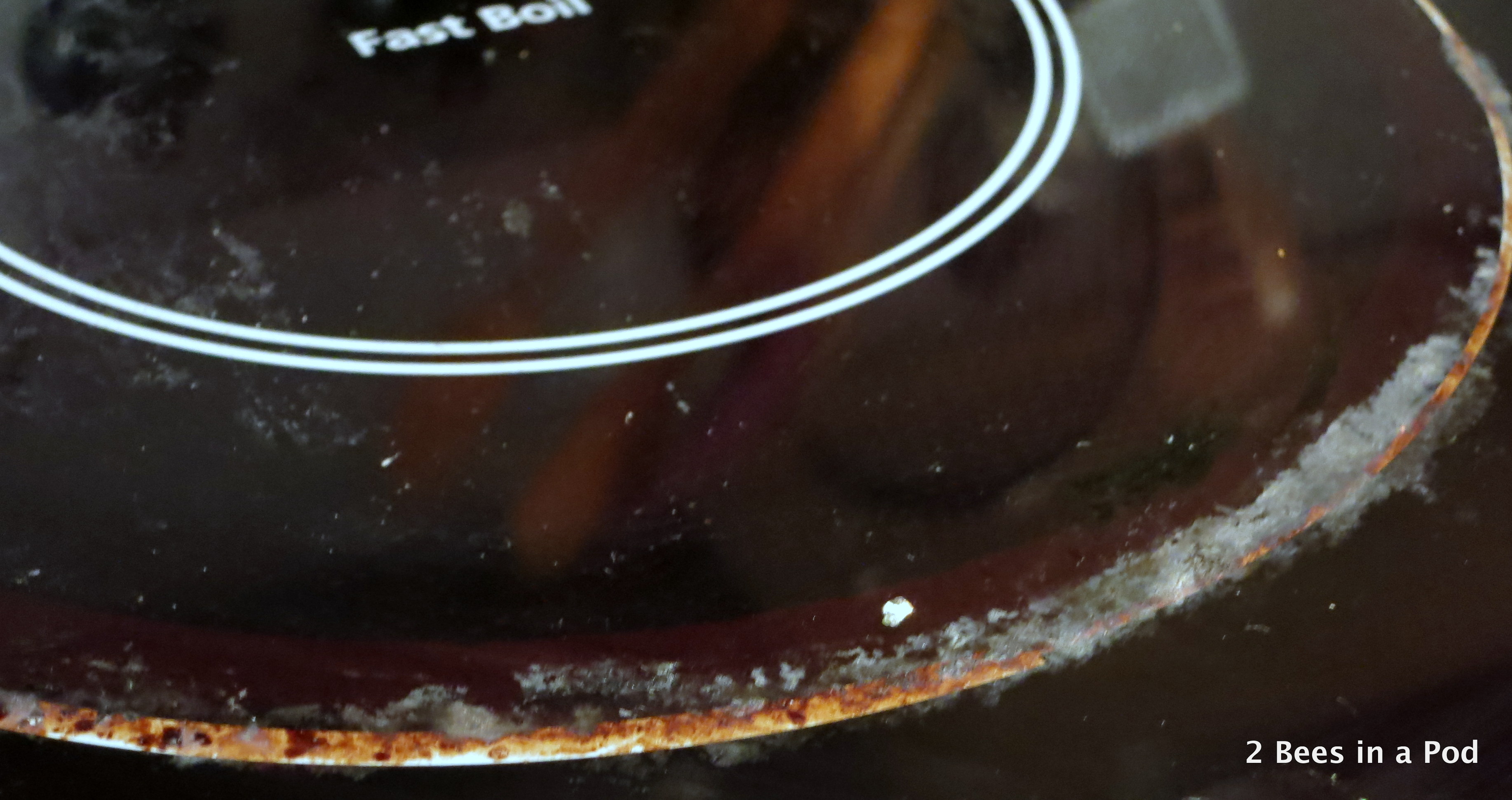 I literally only used 2 things to clean my stove…baking soda & lemon. Most of you probably already have these items in your home…
I generously poured the baking soda onto the stove.
I then squeezed the lemons over the baking soda. I couldn't believe how it started to bubble…it was like a science experiment!
I let this sit for about 10 minutes and then I used a sponge to clean it off.  I couldn't believe how easily most of the burn marks came off!  I had to scrub a few problem areas, but it literally took me about 10 minutes to clean off the surface.
It really does feel like we have a brand new stove now and it was so easy to do.  This is definitely a little tip I will hold onto!