Painted Wrought Iron Patio Furniture
Please note that this post contains affiliate links. As an Amazon Associate, Rewards Style influencer and Jane Influencer, we earn from qualifying purchases and any sales made through such links will reward us a small commission – at no extra cost for you.
We have been busy working on new projects for the new house, which has been so much fun!  Painting furniture and decorating.  I'll be honest that it seems like we have so much left to do, but we're hoping to make a big dent this weekend in the house.  We have a great deck, which I had grandiose ideas for what we were going to do with this fun space.  I had envisioned making it almost an extension of the kitchen, where it would be an outdoor living space we could utilize in the cooler months.  That was until I saw the prices for outdoor furniture and my little bubble of excitement burst.  We've already spent so much money on things, I just couldn't bring myself to spend the money on what we really wanted for the deck.
I had to put my thinking cap on and come up with plan B. We had this wrought iron patio furniture at the old house, but it was in need of some TLC.  I also had decided against putting it on the deck because I didn't want the legs to make dents in the wood.
But as I continued to look at this piece of furniture I realized that it would be a great alternative to what I had initially envisioned.  I figured I could get rubber bottoms for the legs and I knew all I needed was some spray paint and I could spruce this table right up.  I ultimately decided to go with black so that I could easily use different colors throughout the seasons and it wouldn't clash with a bright color.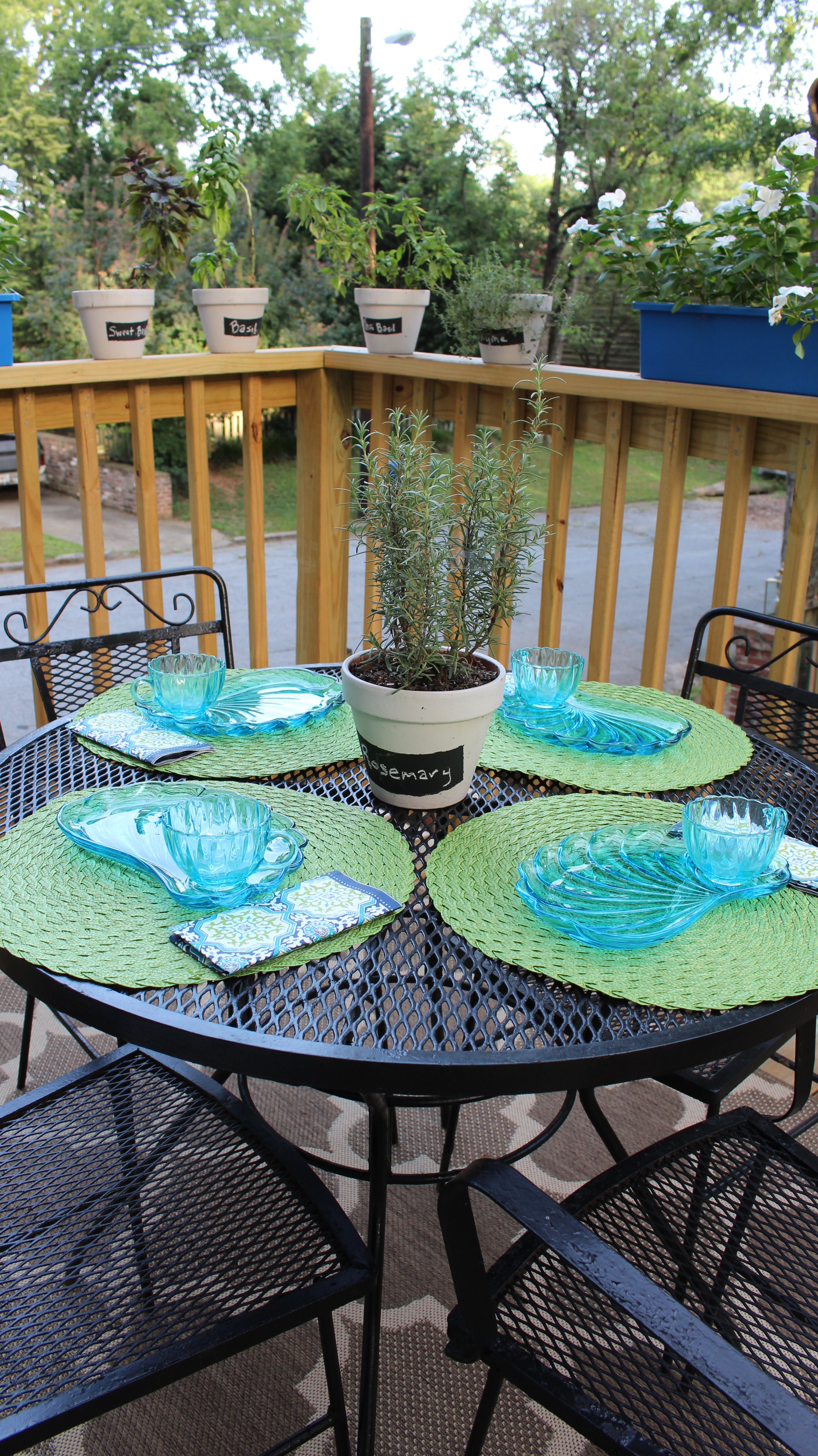 I love how this piece turned out and the best part is that it only cost me a few cans of spray paint to do.  I can't wait to utilize the space more when it gets a little cooler outside.  It's the perfect spot to have a great dinner with friends and family.
XO – Jenn