Please note that this post contains affiliate links. As an Amazon Associate, Rewards Style influencer and Jane Influencer, we earn from qualifying purchases and any sales made through such links will reward us a small commission – at no extra cost for you.
Hey y'all…so glad you are here today. I'm excited to show you my new painted rug. Actually it's painted vinyl and I think it turned out great! I have done painted and stained vinyl rugs and mats for many years. They are fun to do because you can make them any color and pattern that you want.
Awhile back, my sweet brother Glenn gave me a vinyl remnant from one of his job sites. He was ripping out old vinyl in an apartment complex and I asked him to save me a piece or two. To get remnants in good condition it is best if they are under cabinets or inside closets as these areas have little to no foot traffic. (This post contains affiliate links.)
This piece was under cabinets and is in very good shape.
I was very happy that the top side of the vinyl was also in good shape. I typically have had to paint the backside of vinyl. Being the the top of the vinyl was clean and smooth I opted to paint the top.
You can see the shiny sheen here…
To knock off the sheen and to prep the vinyl for painting I used our favorite Zinsser Gold primer. This is the best bonding primer that I know of and as an added bonus it has a great stain blocker too.
Now, here's the really fun part. Our great blogging friends Canary Street Crafts  had a stencil giveaway and guess who won?! ME!
I chose this beautiful Tuscan trellis design from Cutting Edge Stencils. They have lots of beautiful designs – take a look. You can purchase your own stencil here
.
After I added one coat of primer, I added two coats of white chalk paint…
This vinyl remnant is large and will be a runner in my laundry room. I have been working on doing a mini-makeover for the laundry room – admittedly and it has been slow-going. This dark gray chalk paint matches the walls in the laundry room…
The hardest part of this project was getting up the nerve to load the foam roller with paint and put it down on the vinyl 🙂
The stencil comes with excellent directions and I believe are a bit different with each stencil. As you can see here, I would paint and let it dry before moving the stencil down to continue painting…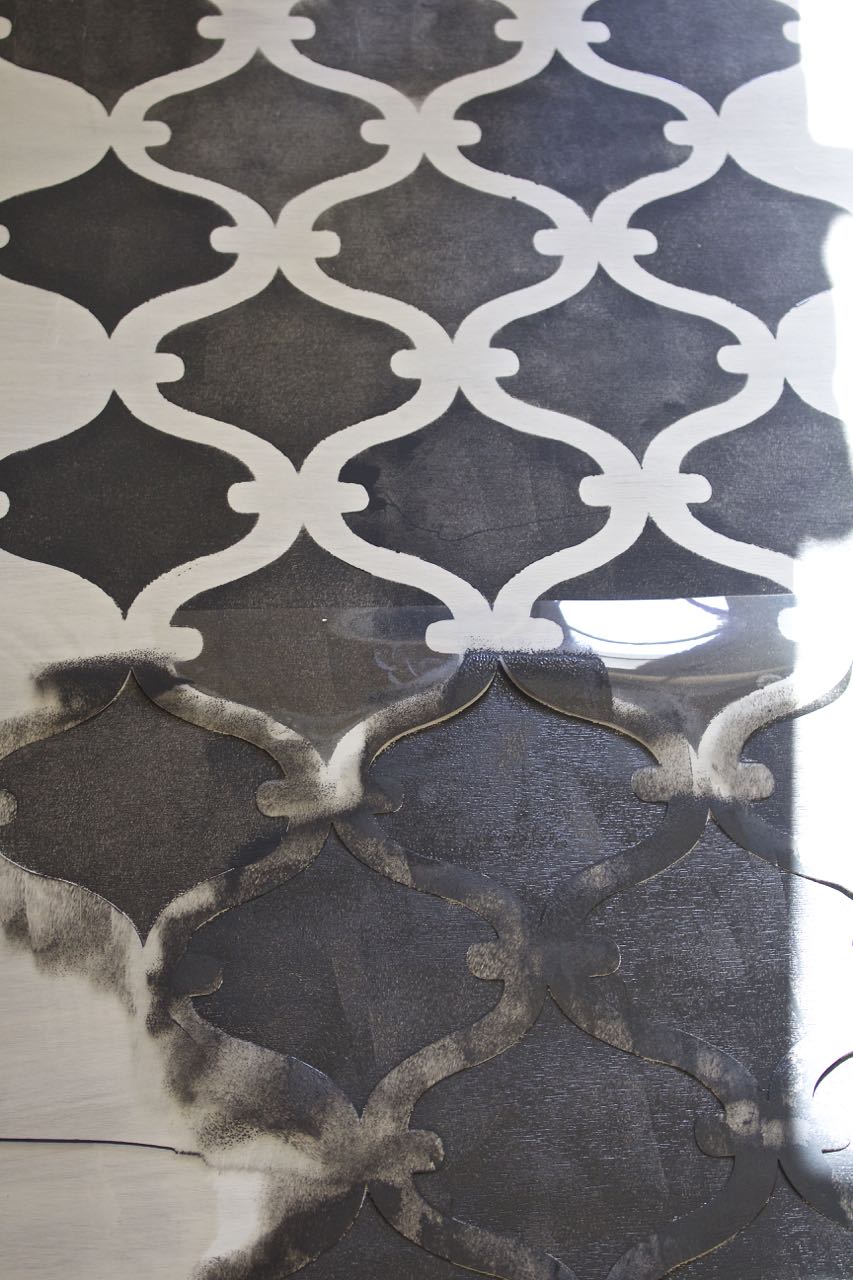 After the paint was completely dry I gave it a light coat of non-yellowing matte poly acrylic.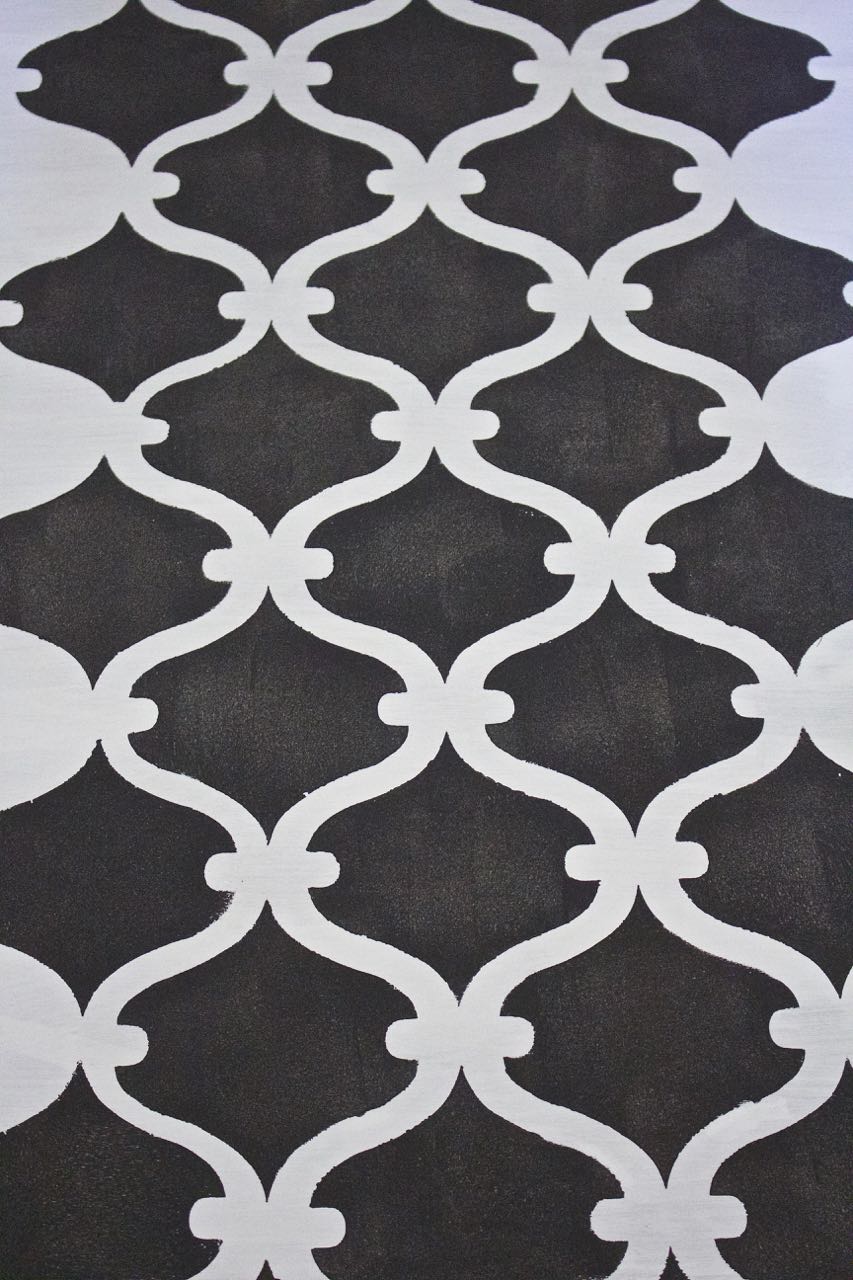 I love how it turned out. After I see what it looks like in the laundry room, I may decide to paint a colored border on the edges, but for now I really like the clean edge. I didn't want the stencil design to cover 100% of the vinyl.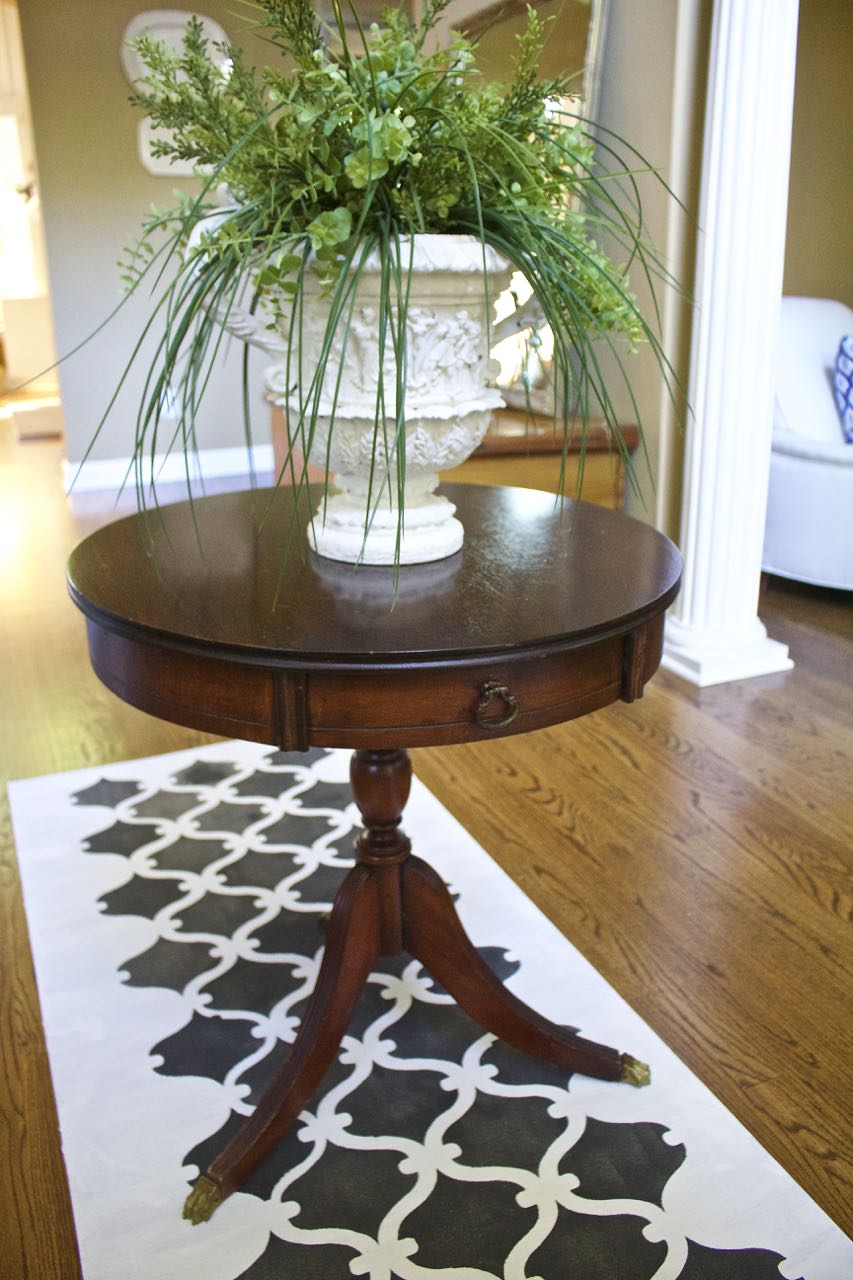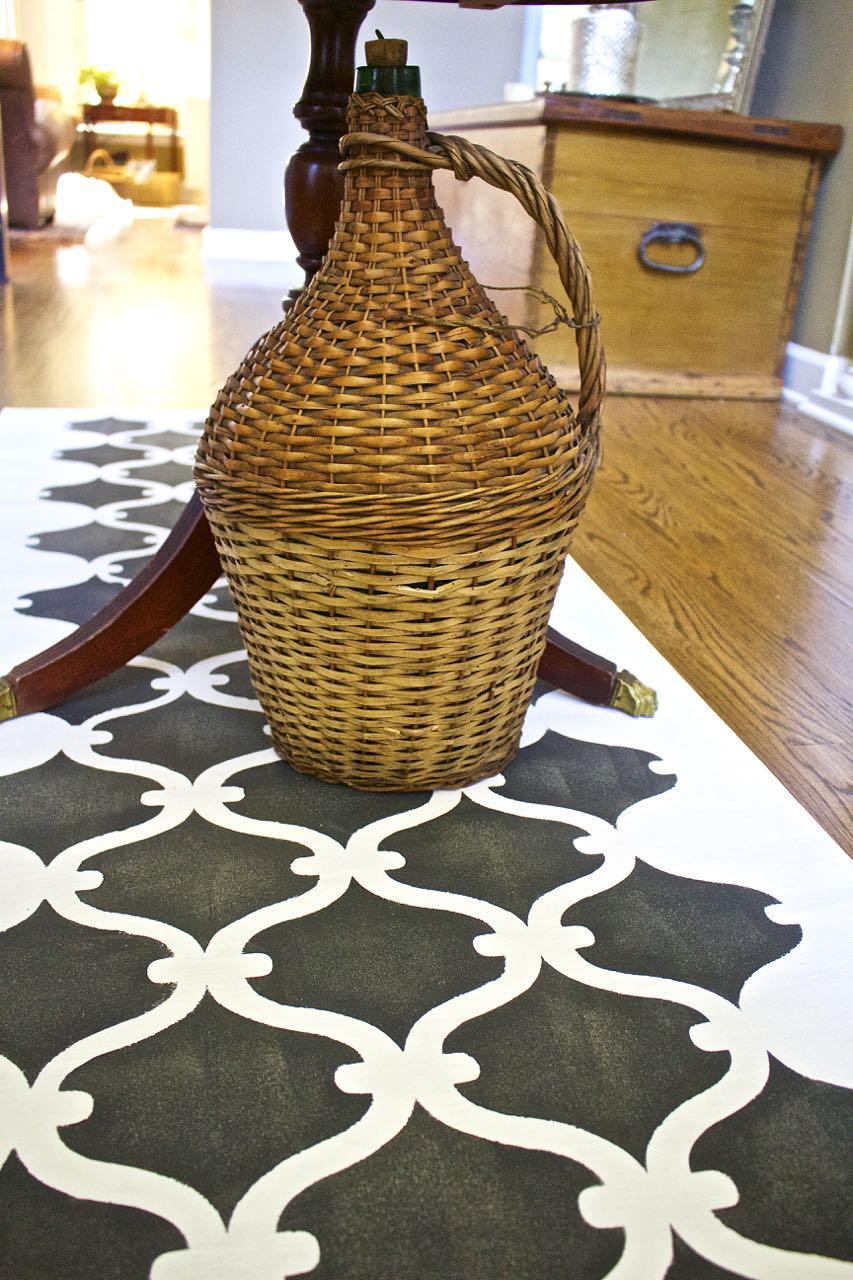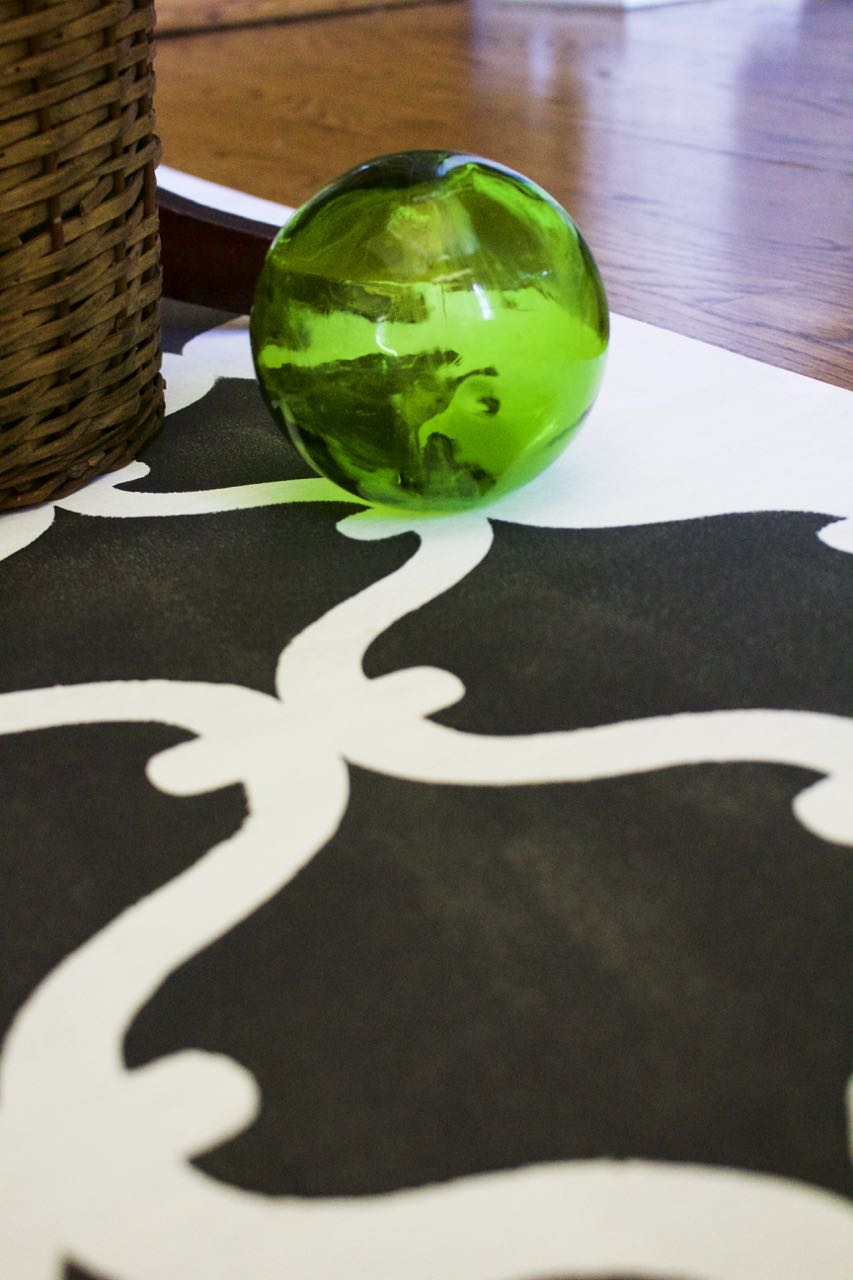 I plan on making a couple of more of these as doormats. They make great gifts too. Wouldn't it be great to make a doormat with pumpkins or a Fall phrase? Hmm, the creative wheel is churning!
XO~Vicki