Chalk Painted Rocking Chair
Please note that this post contains affiliate links. As an Amazon Associate, Rewards Style influencer and Jane Influencer, we earn from qualifying purchases and any sales made through such links will reward us a small commission – at no extra cost for you.
This chalk painted rocking chair will be going into our nursery makeover. We love chalk paint and how it can transform any piece of furniture!
It's Friday and it's also time for another monthly challenge for our Thrifty Style Team! Once a month we get together with some of our blogging friends and makeover or repurpose something from our homes. If you are new here, welcome! We're so happy to have you.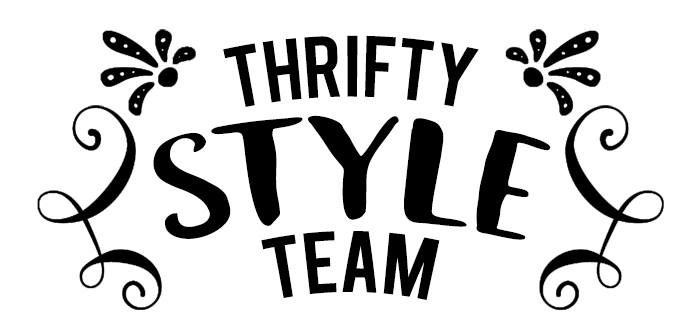 As we are gearing up for baby bee's nursery, we've been doing a lot of projects to get ready. One being this chalk painted rocking chair. This is actually the rocking chair that my dad got my mom for the Christmas before I was born. It has a lot of sentimental value and I'm so excited to be able to use it in the nursery!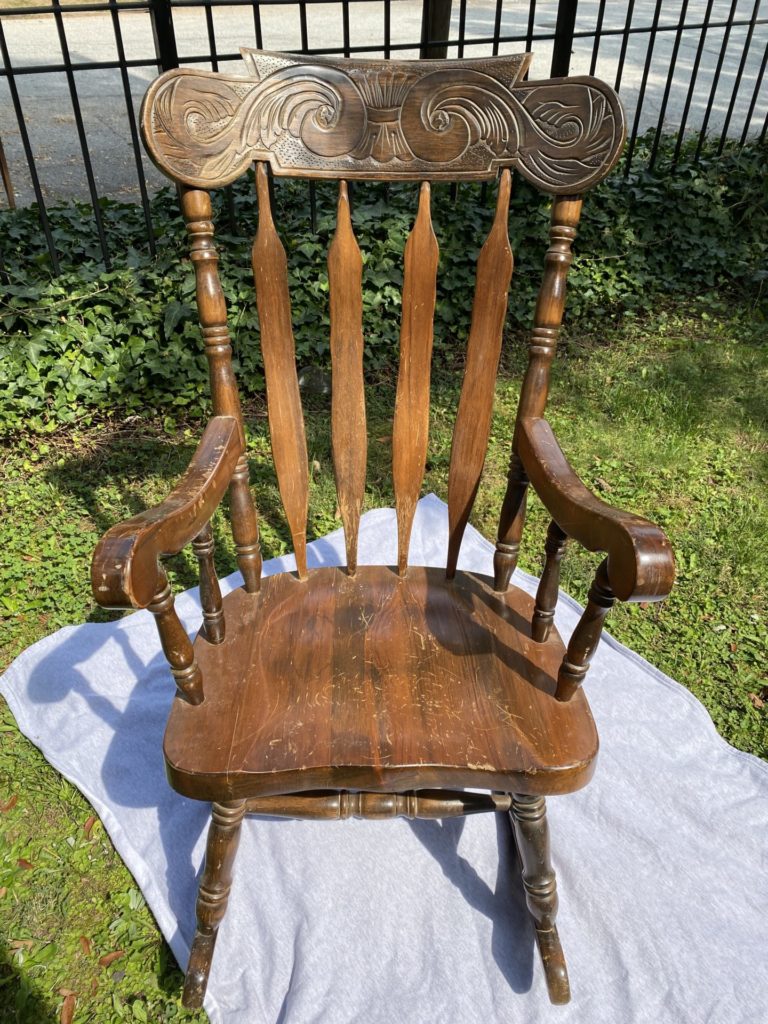 The rocking chair is a little dated, being over 30 years old, but it is nothing a little chalk paint can't fix! I'll admit, it has been awhile since I have painted a piece of furniture. We have a great resource for tips for chalk painting furniture and I might have referenced it once or twice to jog my memory. Click to see our best tips! I did have to lightly sand some areas where it was worn, but I decided to not prime the rocking chair.
A. I didn't want to be exposed to the harmful chemicals.
B. I didn't think I would need it for this project.
C. If we can eliminate a step we are all for it!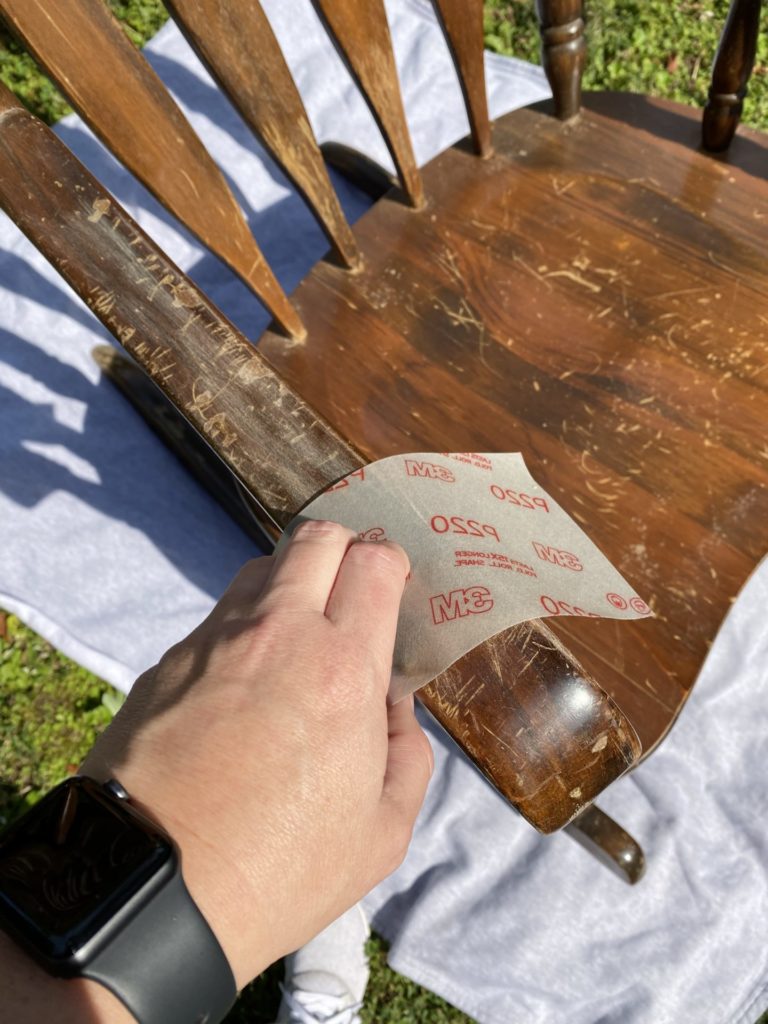 After I wiped down the chair and did the sanding, I got to work with painting! It was a gorgeous day and it felt so good to be outside. However, being almost 8 months pregnant I didn't quite realize how different my body had become. With all of the bending and crouching, I was soooo sore by the end. My lower back had never hurt so much, but it was worth it! I just love how the chalk painted rocking chair turned out.
I used Rustoleum's chalk paint in white linen, as I wanted to really lighten the piece up. The crib we have is gray and the dresser is white, so it fits well with the rest of the furniture. If you missed last week's post with our nursery design plan, be sure to check it out! Little man is definitely going to be spoiled.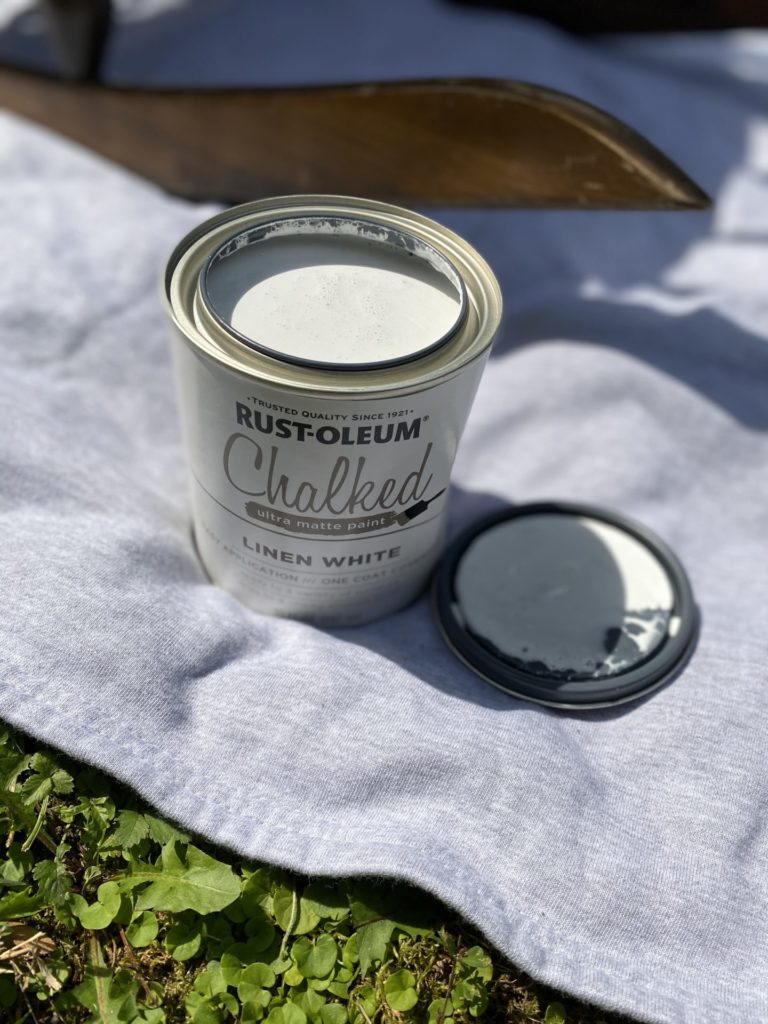 We're still finishing up some work in the nursery (fingers crossed we get most of it done this weekend), but I can't wait to get the chair in there and get everything set up. It's going to be the perfect addition to the space! We're planning on having a little reading corner with the rocking chair, books, and a pouf. It's amazing what a little chalk paint can do to a piece of furniture. It turned out awesome!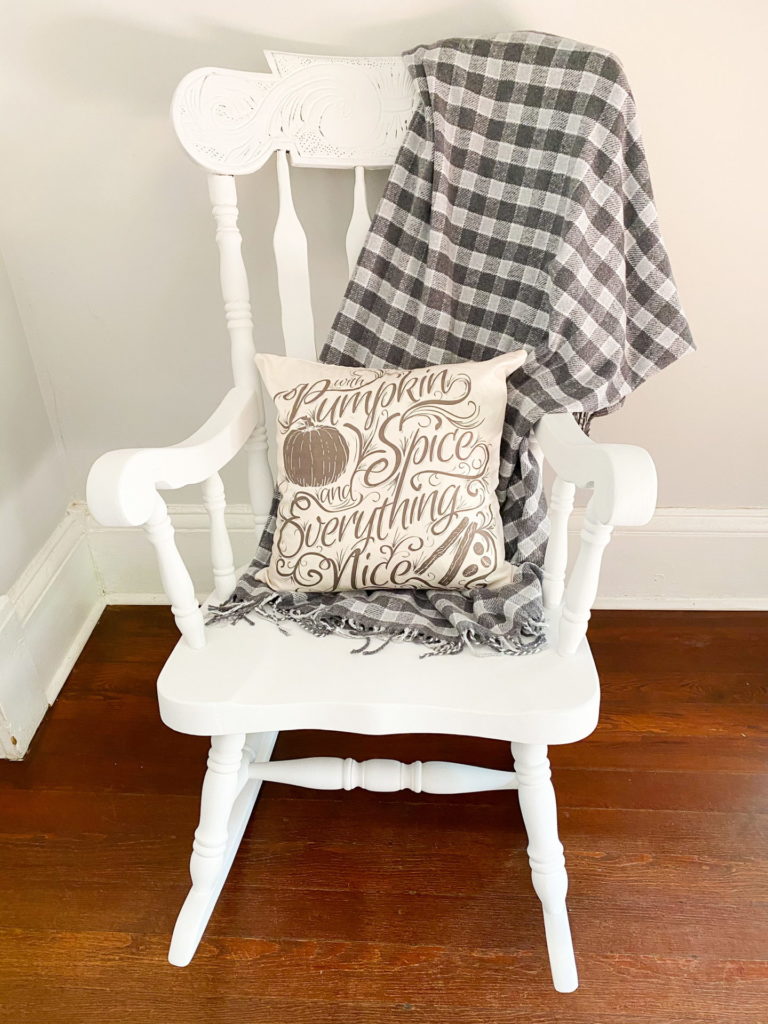 Isn't that pillow so cute? It's for fall while we wait to get the rocking chair into the nursery. I did use about 3 coats of the chalk paint to get the finish I was looking for. One tip with chalk paint, you can either dilute it with a little bit of water, or even just dip your paint brush in water to help thin it out a little bit. Chalk paint is also amazing because it dries so quickly!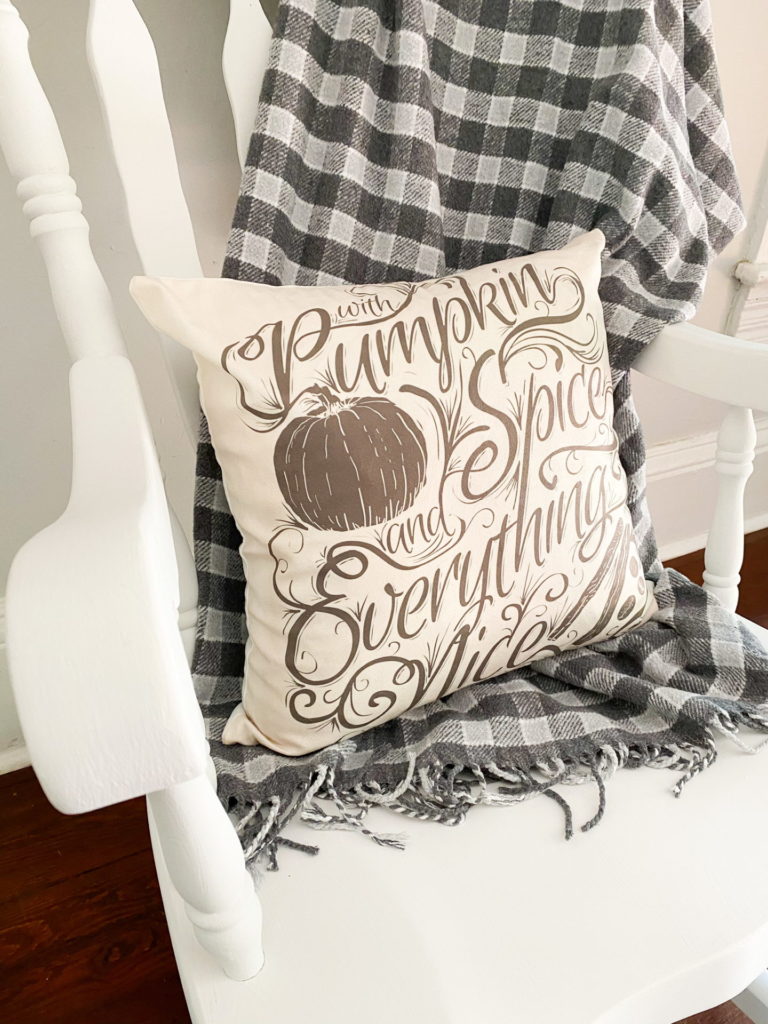 There is a lot of detail on the top of the rocking chair and I didn't saturate this in paint as I kind of liked the look of the original wood coming through just a little bit.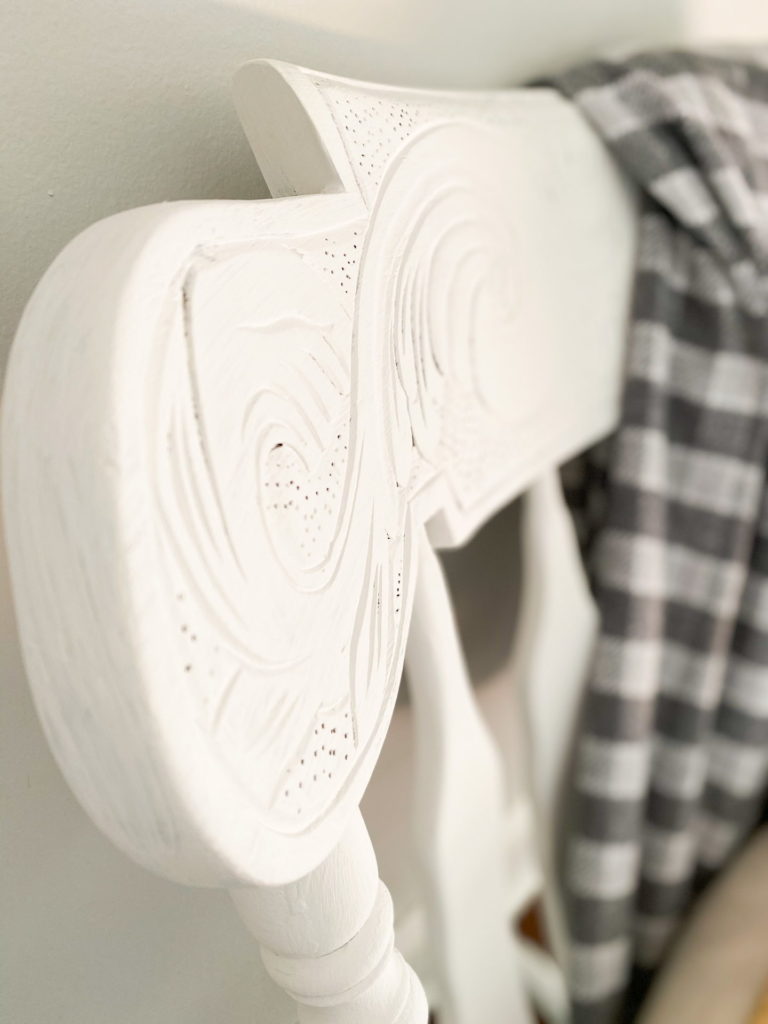 Be sure to visit the rest of our thrift style team below for more great projects and crafts!