How To Build a Deck for Less than $250
Please note that this post contains affiliate links. As an Amazon Associate, Rewards Style influencer and Jane Influencer, we earn from qualifying purchases and any sales made through such links will reward us a small commission – at no extra cost for you.
As y'all know, we have been working hard on our She Shed for the One Room Challenge. Not only is the interior getting a makeover, but so is the exterior. One of the big projects we needed to do was to build a deck. Now, neither of us has any carpentry experience, but we thought we could figure it out LOL. Today, we'll show you how to build a deck for less than $250. Again though, we just want to reiterate that we are not master carpenters 🙂
Mom had the great idea of using pallets to create a deck for the exterior of the shed. But then the question became, where do we find pallets that are in decent shape and harsh chemicals haven't been used? That's when a friend mentioned a company called Crates and Pallets, who have half pallets for sale. We thought it would be perfect, so we ordered 4.
When they arrived, we realized that the space between the pallet boards was a little too wide and someone would likely break their ankle trying to walk on it. So, we came up with another plan using the pallets as a foundation and then laying deck boards on top.
First thing we did was attach the pallets together. We attached two half pallets together using this bracket, which you can find in the lumber section of Home Depot.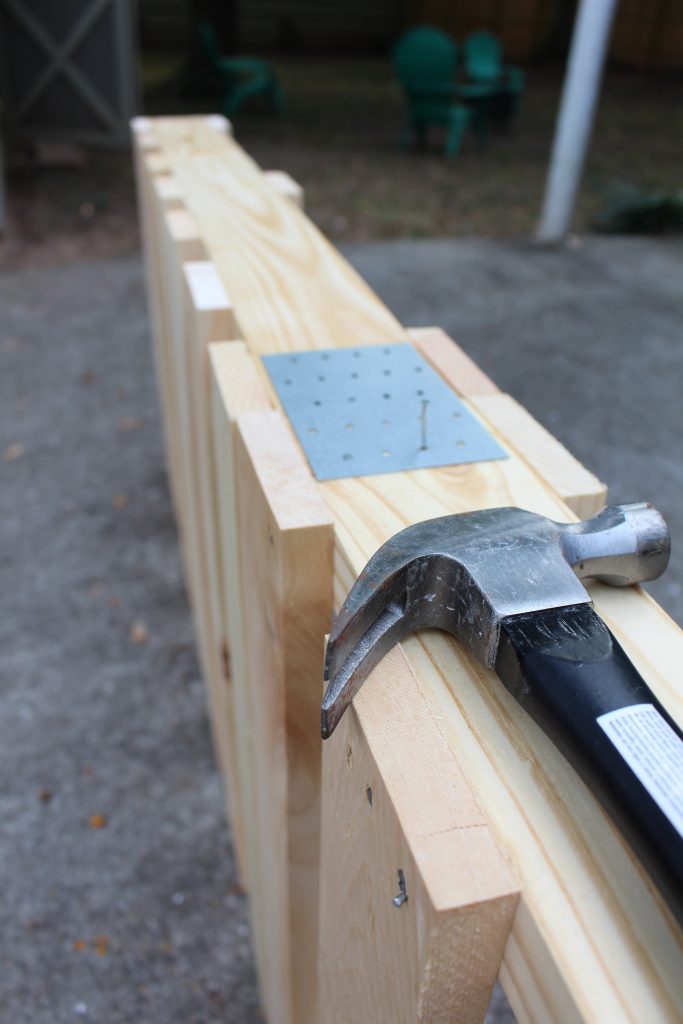 Then once the two of the pallets were together, we had to attach the two sets together. We used nuts and bolts to attach this on the underside of the pallets. Next, we attached the deck boards using deck screws that did not require any pre-drilling. They even came with their own drill bit and were lifesavers!
Once the deck boards were attached, I used a circular saw to remove the excess wood, being sure to leave about 1-2 inches on both sides.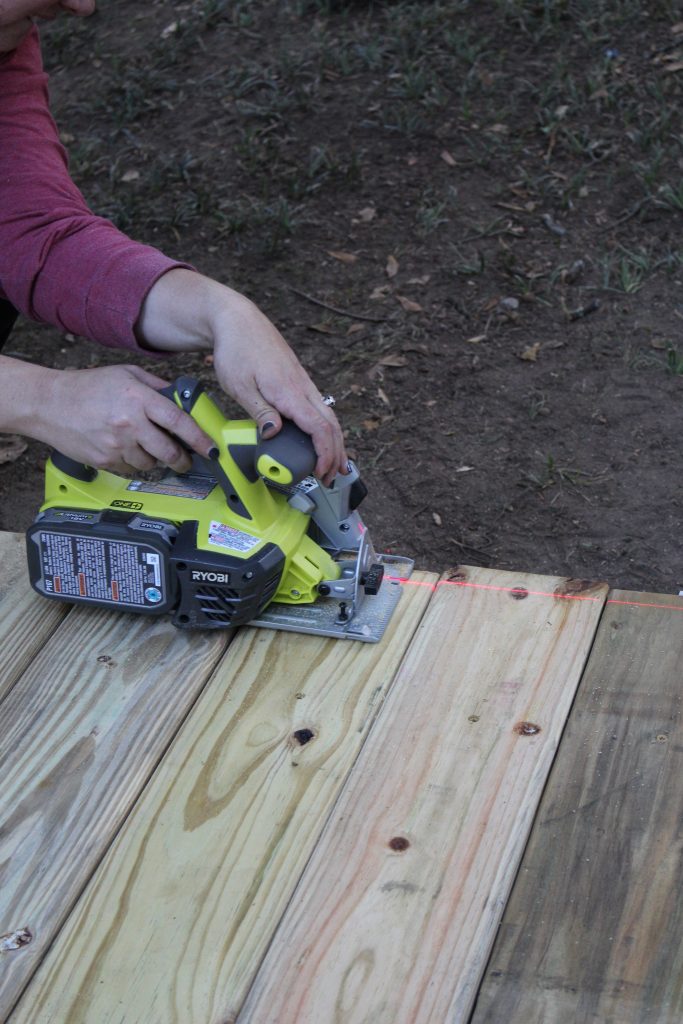 After this was all done and the deck was in place, I used a wood oil by Behr. It is essentially a stain and sealant in one that just needs one coat and was so easy to apply. The ground isn't level, so we used stones to help raise the deck on one side.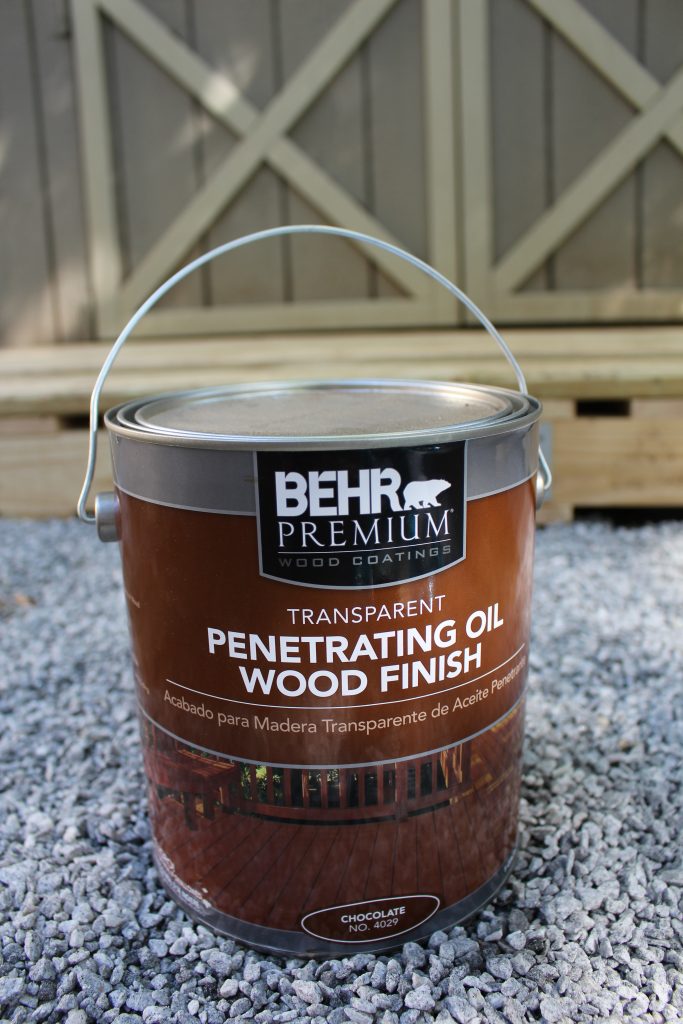 Now we have a great deck that is perfect for the She Shed and was done on a budget! With the four half pallets, deck boards, stain, and hardware, the total budget for how to build a deck was under $250.
We still obviously have more landscaping to do, but we're almost there. Be sure to stop by on Thursday to see more progress of the One Room Challenge. I hope that showing you how to build a deck will inspire you to try one for yourself!
XO, Jenn