Balsamic Chicken with Mushrooms…I Can't Believe it's Weight Watchers
Please note that this post contains affiliate links. As an Amazon Associate, Rewards Style influencer and Jane Influencer, we earn from qualifying purchases and any sales made through such links will reward us a small commission – at no extra cost for you.
Hey there. Life has gotten very chaotic in our households! The wedding is three days away EEK!!! We are super excited and stressed out all at once. We can't wait for Jennifer's big day 🙂
Not to mention that Vicki's precious dog Starbuck has been at the vet for three days. He is a geriatric pup that constantly licks our hard wood floors. Well, last week he ate some remnants of our Fall mantel decor. Apparently the flower Lantana is extremely toxic and Starbuck licked up the flower petals that fell to the floor and he has had a severe reaction but we are assured he will be okay. On top of all of this Vicki is having hardwood floors installed to the second floor landing of the home as well as the staircase. Timing is not ideal but, aforementioned pup was VERY ill and took it out on the carpeting – so this needed immediate attention.
With everything we are going through we thought we'd bring you another Recipe Rewind. This is one of the very first recipes we brought you when we started our blog and it continues to be popular. Enjoy…
Jennifer and I are doing the Weight Watchers Program. We have both had success with the program and are very proud of our accomplishments so far.  We will share more about our weight loss journey in a later post…stay tuned 🙂
Part of our success is cooking healthy meals. I really enjoy browsing through the Weight Watchers site for recipes. The recipes need to be  easy and quick and packed with flavor.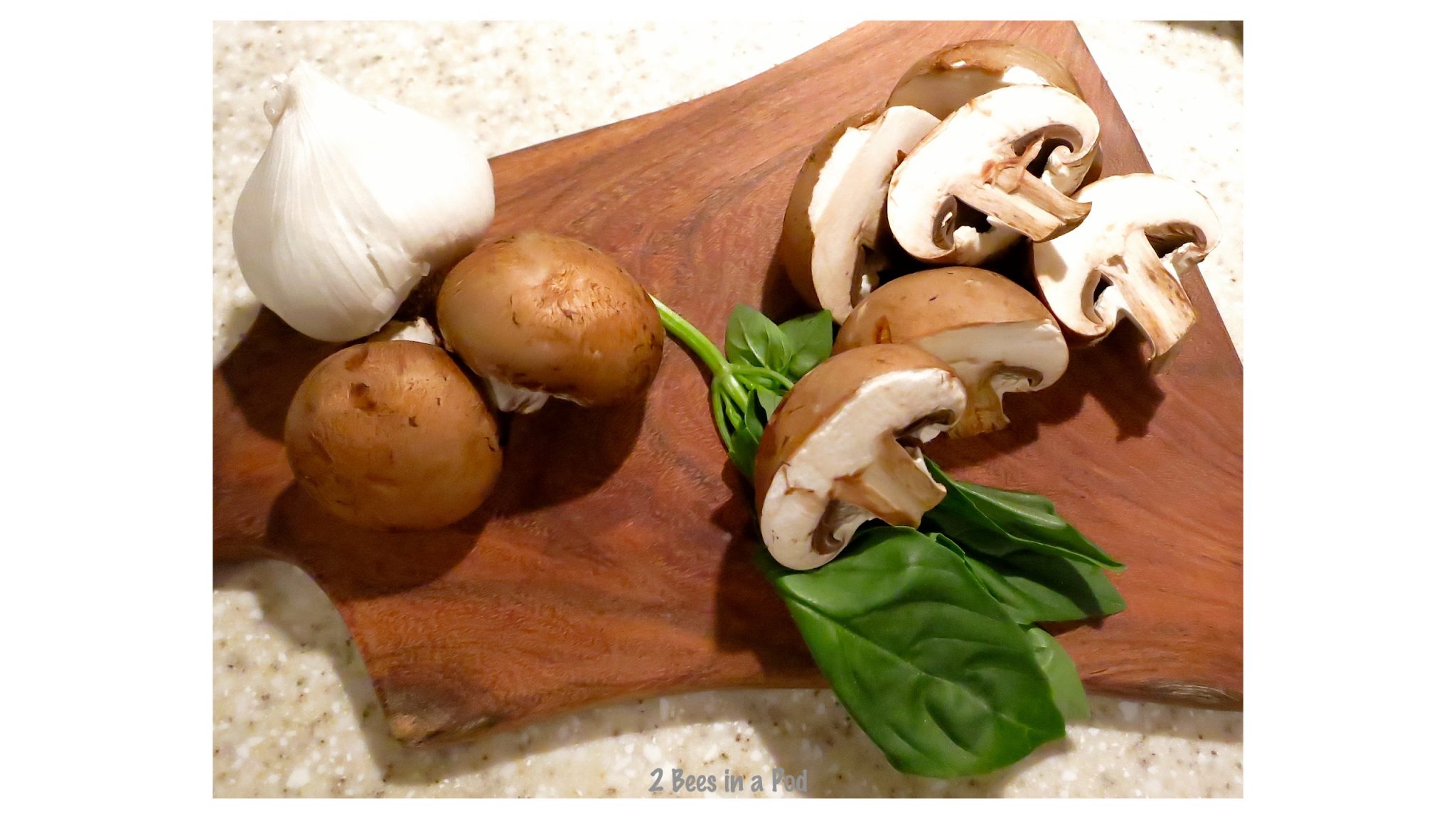 Last night it was time to try  another Weight Watchers recipe.  I love the Kitchen Companion App that is available to Weight Watchers members.  I just entered into the recipe search engine the food I had in the fridge that I thought would compliment each other – chicken, mushrooms and garlic. Voila – Balsamic Chicken and Mushrooms popped up.
Here's what you need – not including the chicken: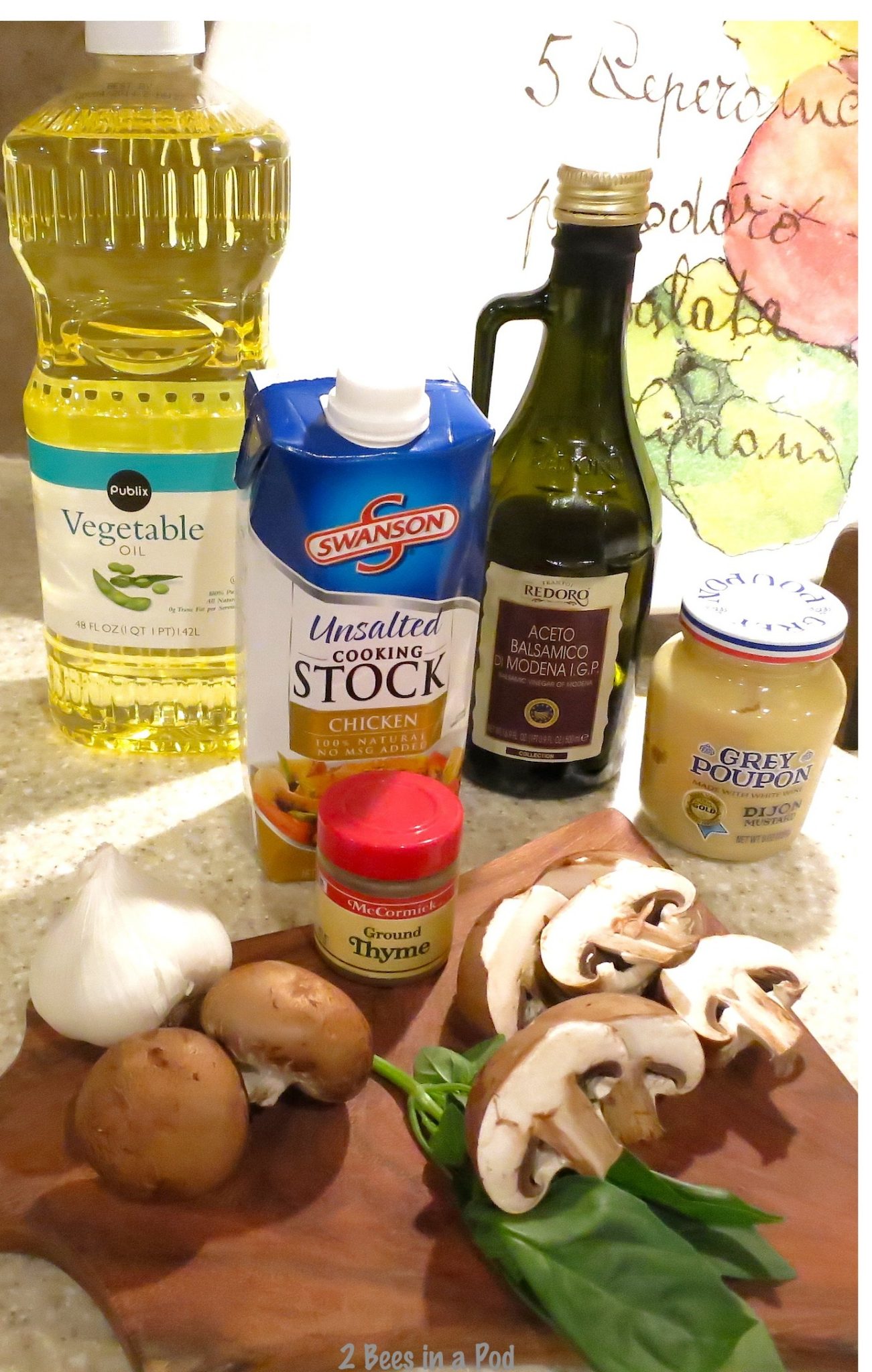 Balsamic Chicken – I can't believe it's Weight Watchers
Ingredients
2 tsp vegetable oil
3 Tbs balsamic vinegar
2 tsp Dijon mustard
1 clove(s) garlic, crushed
1 pound uncooked boneless, skinless chicken breasts. Approximately four 4 oz. pieces
2 cups fresh mushrooms, halved
1/3 cup canned chicken broth
1/4 tsp dried thyme, crumbled
**5 basil leaves - optional
Instructions
In a nonstick skillet, heat 1 teaspoon of oil.
In a medium bowl, mix 2 tablespoons of vinegar, the mustard and garlic. Add chicken and turn to coat.
Transfer chicken and marinade to skillet. Sauté chicken until cooked through, about 3 minutes on each side. Add 4 basil leaves and cook for 1 minute. Transfer chicken to a platter and keep warm.
Heat remaining teaspoon of oil in skillet. Sauté mushrooms for 1 minute. Add broth, thyme and remaining tablespoon of vinegar. Cook, stirring occasionally, until mushrooms are a deep brown color, about 2 minutes
Serve chicken topped with mushrooms and chopped basil leaf
Weight Watchers Points Plus Value - 4 points per serving
https://2beesinapod.com/balsamic-chicken-mushrooms-cant-believe-weight-watchers/
Be sure to print the recipe card… it provides step-by-step instructions for this delectable dish.
Mmm…cooking down the balsamic glaze.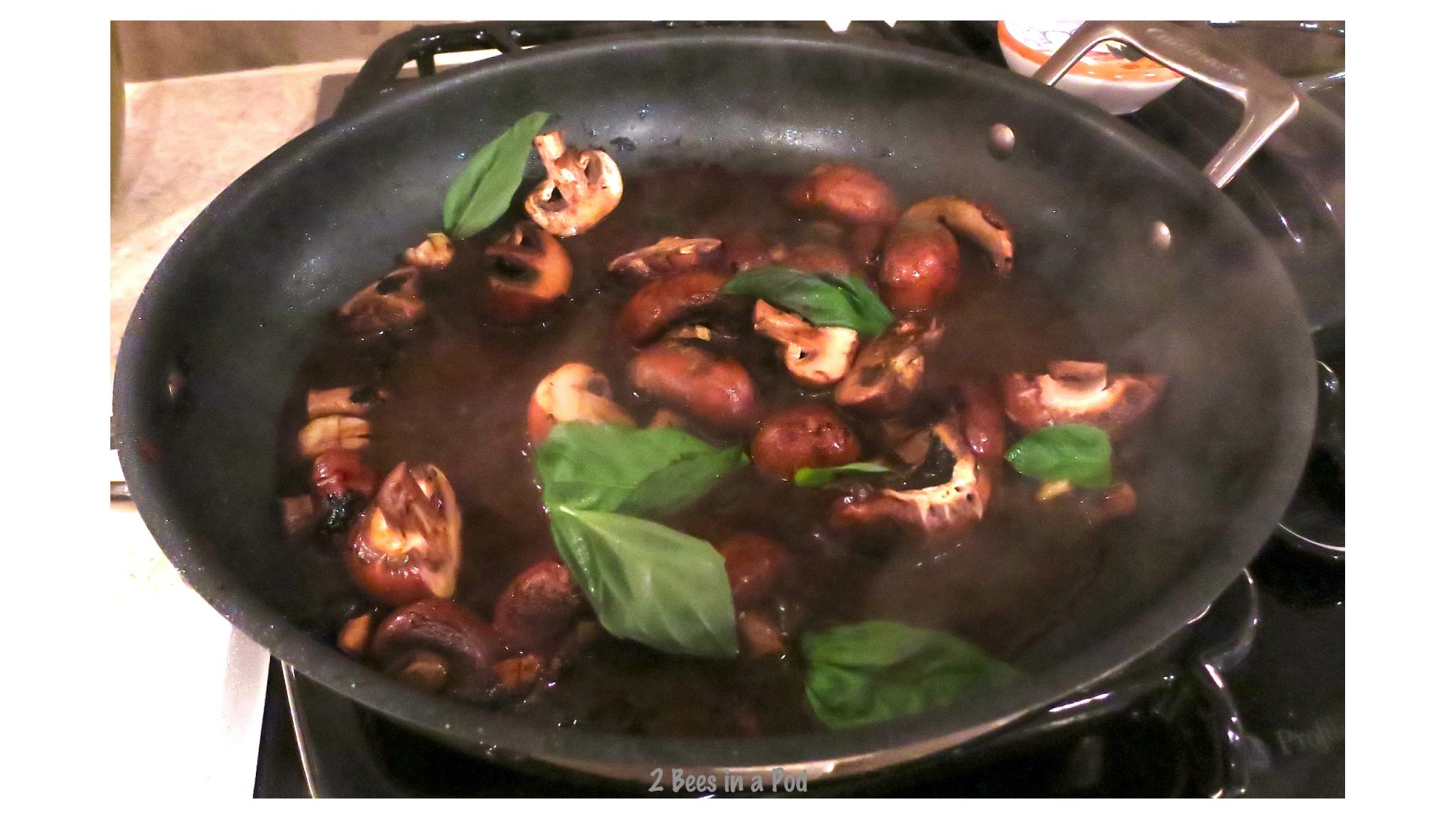 We can't stress enough how delicious this meal is.  The chicken is very moist and is infused with flavor.  The mushrooms have a wonderful caramelization and the vinegar gives them a hint of tanginess.  You get a bit of earthy flavor from the thyme and mushrooms.  You don't need to be a Weight Watcher to enjoy it either.  Everyone who has been served this dish has raved about it!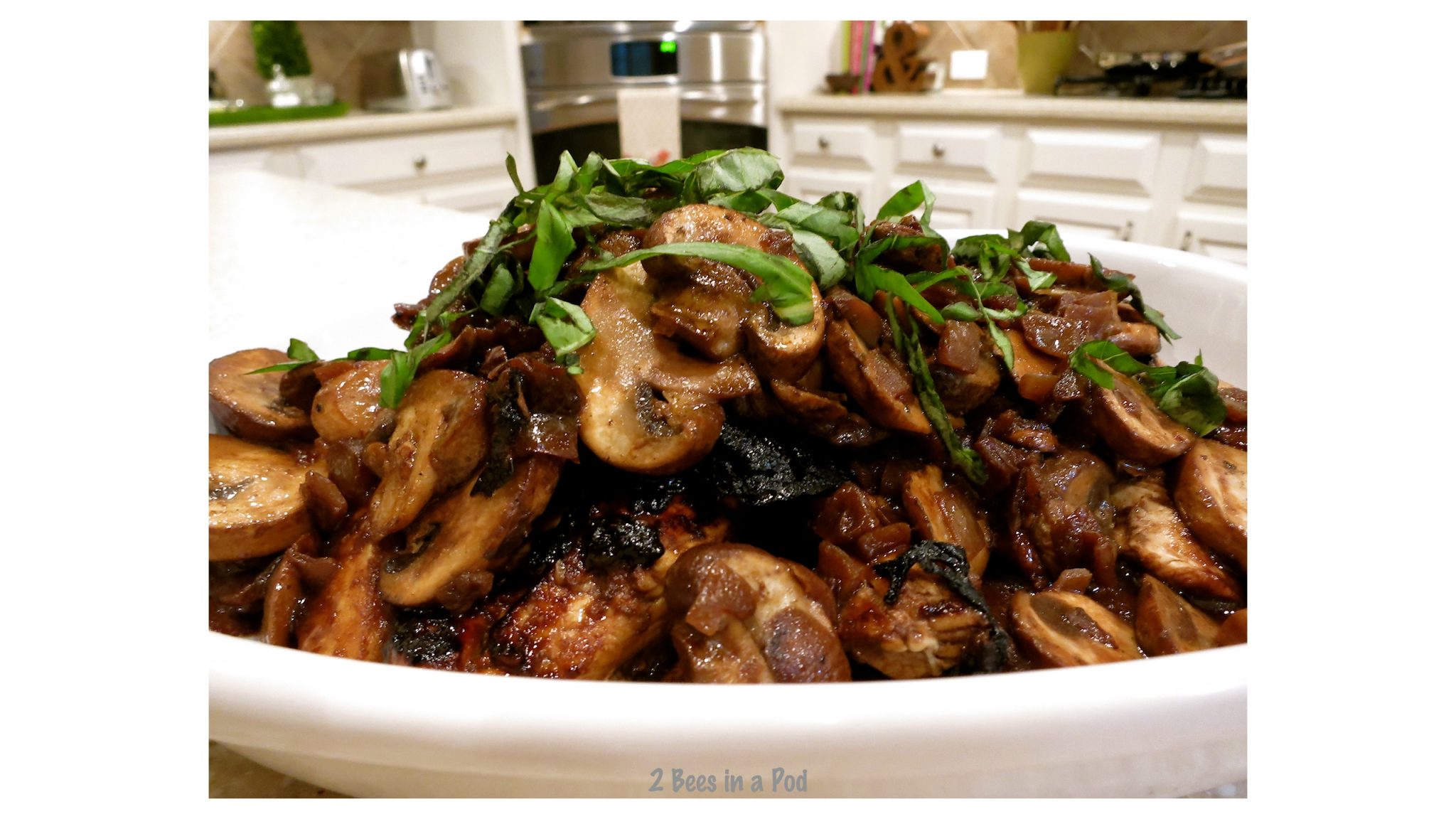 We hope you give this recipe a try.  We would love to hear what you think – did you like it as much as we did?  Drop us a line and let us know 🙂
Buon Appetito !!